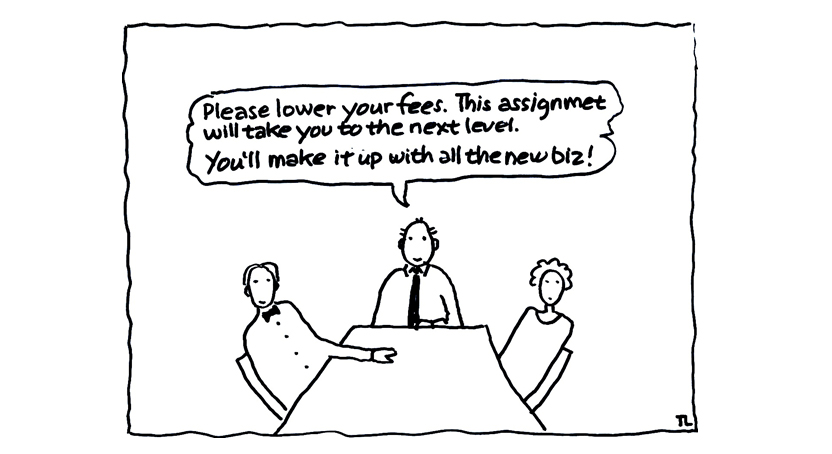 Fin led the team that designed the packaging for the client's most successful hair care brand, "Z." It resulted in sales of a $billion a year. But here he was, three years later, responding to an RFP from the same company, the same team, even the same individuals.
"What's with these people? Don't they remember the success we had with the Z launch? We knocked it out of the park with our holistic approach, and now they throw us into a competitive situation with an RFP."
The answer is Procurement, and an amped up focus on negotiating every purchase from machine tools to office supplies. Creative services are no exception. Fin's client now requires bids from three qualified suppliers for any purchase over $100k US. Fin was lucky that he wasn't required to respond to a Request for Qualification (RFQ) in addition to the RFP.