A strategic and creative advisor based in Canada, Joe Jackman's reputation precedes itself within the retail sector.  His career spans over 30 years of experience working in key marketing roles, across a range of retail sectors, from fashion to financial services, for brands such as Gap and even the Bank of Montreal.  His diverse experience is now being put into practise in a new role for Joe, as Chief Executive Officer of his own company, Jackman Inc.
I was lucky enough to be able to have a talk to him about his influences and practises, views on the importance of identity within business today and of course his time spent working with Duane Reade, a success story that has turned a few heads in the company's direction and created a flagship project for their portfolio.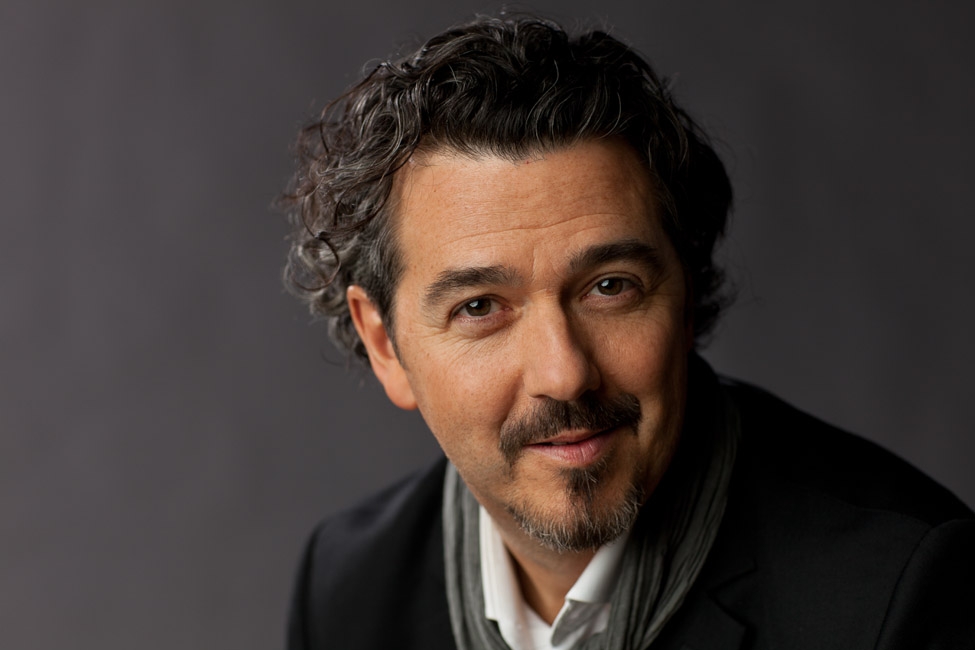 Joe Jackman
Keen to know why Joe found himself in the retail branding space, I simply asked him 'Why Branding? What influenced you to move into that profession?'
"I was always fascinated by the relationship between design and business and I realized, early in my career, that there were much better designers than I was. I got onto this idea that there should be a very close connection between strategic intent and creativity, and really that's the path I've been on for the last 24 or more years."
He went onto explain that he came from a family, which fueled its creativity into music rather than through design:
"…Coming out of an environment where aesthetics and certainly design values were not as prevalent, one of the things I gravitated towards very young, was why does something look better, more sophisticated, more interesting, more complete than other things? That really lead me to design as a profession and I've sort-of evolved it into a bit of a hybrid now."
 Moving on, I wanted to find out more about how Jackman Inc. (JI) sees itself within the industry:
"Our purpose is to reinvent retail brands and to help them create the most powerful version of themselves." – Simple and straight forward and hearing him say it, felt just like reading through the company's website.
My particular interest lay in how JI approached tasks, their formula and how accepting the clients they work with are to the concept of change.
"I brought together 5 disciplines that are typically operating separately, and sometimes in sequence in the process of reinventing, repositioning or reimagining brands."  – These 5 disciplines include, Research and Insights, Management Consulting, Marketing and Brand Strategy, Creative Design and Activation.
He continues, answering my next question, which focused around whether or not there is a 'winning formula' that applies to every business,
"It's very much a formula that we follow in every engagement, honed on the various situations in my career. Early on I was very fascinated by how strategy was primarily built rationally, but the creativity wasn't really a part of that process. When I started the company, I really wanted to bring that rational, disciplined world of strategy and management consulting together with a whole array of design and research and insight disciplines."
 With all the focus around creativity, I wondered if the more conservative side of running a business played an important role, or if creativity leads the majority of decisions made.
"It's actually balancing both, the expression in our business is that we balance 'facts and feelings', feelings being a mix of consumer insights, intuitive assessment, creativity and what makes the process magic is that these two things collaborate and combine, as opposed to rational strategy being done first and then handed off to people who have to turn it to be consumer facing, which is a really flawed process, I'm actually amazed that others haven't gotten onto this idea as well," he continued "…really the magic is when you're looking at brands, you're trying to asses all of the things you would ask from a business point of view, 'where will growth come from?', 'where are we strongest?', 'where are we challenged?', and then from the consumer and creative point of view, you'd say 'where is it that we can be the most relevant/differentiated?' and to have those conversations together as opposed to in sequence is a really powerful thing."
Finally on the topic of gaining new business, Joe explained to me that it's more a matter of picking up the phone than relying on industry contacts:
 "We're very selective with which engagements we take, we wish to be certain that there is a case for change there, as well as conditions for success." And on the subject of convincing companies about change he said: "In the process of deciding whether or not we take on an engagement, one of the things we have conversations about is a 'case for change', do the leaderships of the business believe that there is sufficient cause for them to reinvent?  There's a couple of expressions that I really like, one is – 'if you don't like change, you're going to like irrelevance even less', and I find in business there is a lot of attention paid to assessing the risk of change, but not enough assessing the risk of not changing. It's very very important that the leaders we work with are there, and although they may not fully know what might be happening, they know that we have to act."
Jackman Inc. has only been running for 5 years. However, the company has big aspirations, you only have to look at their most talked about project – Reinventing Duane Reade.
Duane Reade was struggling to retain its identity when Joe was brought in to help overhaul the business and work his Reinvention magic.  After the 2 year process was complete, the company was in a much more threatening position to its competitors, attracting Walgreens to buy the business.  They retained its fresh new identity courtesy of Joe and his team, displayed beautifully within it's most recent residence, at 40 Wall St.
Duane Reade Store
"Walgreens saw not only the value in the business itself, but the brand becoming something quite unique and quite powerful in a very short time, I think they realized that there was more than simply market position, there was really a brand formula that could be of value as well."  – The sale to Walgreens wasn't necessarily planned but it seems the general feeling among the board was that it made sense and in perfect time.  Achieving what they wanted for the store's new identity, JI even explored the option of Duane Reade being the first in a new retail category named 'Health and Daily Living', leaving the 'Drug Store' tag, and the brand's old identity behind.
Joe Jackman himself was key to Duane Reade's success, acting as Chief Marketing Officer for them, but I wanted to find out when he saw a project as being 'complete', as brand identity is something of a continuous experience as much as it's an aesthetic practise.
"The Reinvention is complete when two things happen.  When the business is aligned to a strategy and has a clear brand vision that is brought to life not only in physical ways, but also in the hearts and minds of the employees.  The second benchmark is a value creation – With Duane Reade, when it was sold for as much as it did in a recession, we knew that the reinvention was complete and would stick."
Not every 'Engagement Partner', as JI refers to clients, will have the privilege of Mr Jackman himself acting as their Chief of Marketing, however he has built a team of people that give new engagements the same treatment that Duane Reade had, immersing themselves within the business and becoming part of it during the reinvention.
We rounded off our chat about Duane Reade discussing the opening of their latest flagship store, at 40 Wall St.  A perfect canvas for Jackman Inc. to really show off what they accomplished with the brand.  You can check out the results, below:
After such a success, Jackman's is attracting plenty of interest, however Joe himself  likes to play his cards very close to his chest when it comes to discussing his current and next projects. Thinking his presence in London to be a clue, I asked if we could be seeing a Jackman Inc. closer to home:
"Our roots are in Canada, but I'm interested in European and specifically UK retail simply because this is a wonderful centre of retail in the world.  There are parties here that are interested in us and we're always interested in having those conversations.  We'll just see where it goes, I don't have any desire to expand globally at this point, but I'm very open to the right opportunities."
I finished our talk asking for his opinion about the recent worries on the high street, with the hot topic being how HMV are struggling, what were his thoughts on people opting for 'online' over 'in store'.
"Generally I worry for the retail industry that there is not enough new concepts, replacing the dying ones. That's something that I think we have to collectively as a creative industry, as a retail industry, need to come together to make sure that we are regenerating as things naturally go through their life cycle and die."
Clearly passionate about his profession and the projects he participates in, Joe Jackman seems to have a clear direction and a winning formula when it comes to retail.  I look forward to seeing the next 'big reveal' from Jackman's, and fingers crossed, be able to see it first hand with a brand closer to Europe.