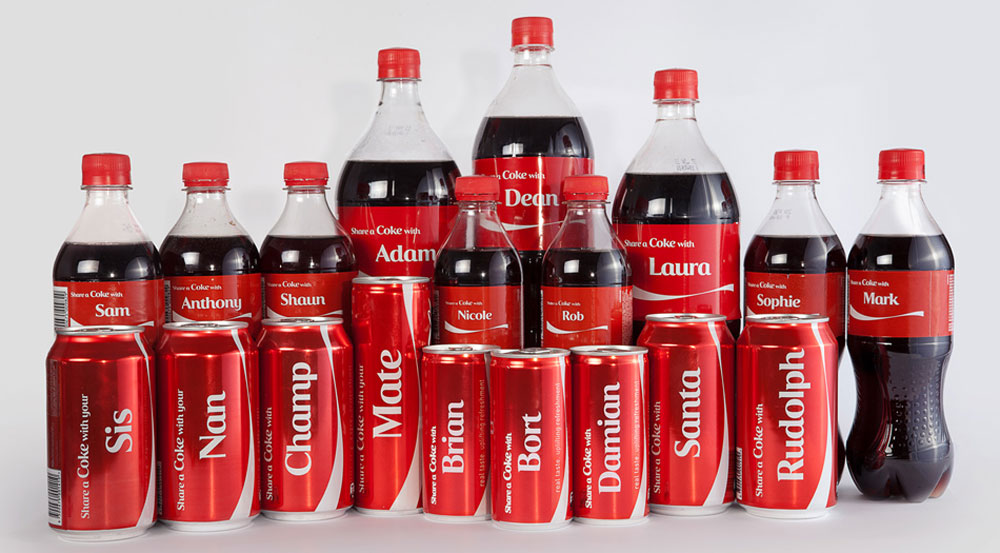 There's a hot new branding trend on everyone's lips this summer. Ever since Coca-Cola decided to replace its own brand name with various consumers' names, we've been on a nationwide scavenger hunt across supermarkets and newsagents in search of a Dan, Lauren or Katy (with a y and not an ie). And let's be honest, who hasn't gotten just a little excited at seeing their name on a Coke bottle?
A number of brands have since followed suit, albeit on slightly smaller scales:  HP, Stella Artois and Powerade all launched their own debranding-inspired promotions.  Very simple, very effective and very very successful. However, I can't help but look upon this umbrella term of 'debranding' with a sense of trepidation…
Debranding goes much deeper than a brand simply eschewing its name from products in favour of using a logo alone. Rather than linking to the recent initiatives from Coca-Cola, Starbucks and Coutts – each examples of companies trading upon the gravitas of their respective brand experiences –, debranding causes my mind to dart immediately to a rather different example:  UK supermarket Tesco and this year's launch of the Harris+Hoole chain of high street coffee shops.
SEE ALSO: Entering the Third Age of Branding
Harris+Hoole is a brand with all the hallmarks and design nuances of an independent, artisan coffee shop:  Charmingly trendy baristas, chalkboard menus, granite surfaces and brickwork decor. What isn't evident is the brand's foundational backing by Tesco, the UK's largest retailer. With barely a mention of Tesco's involvement, consumers were shocked and horrified to learn the true lineage of the business when it was finally brought to light by the national press. Many took to social channels to air grievances, claiming that Tesco was seeking to dupe customers by masquerading its position as a market leader in order to drive further profits. Its actual owners, Australian entrepreneurs Nick, Laura and Andrew Tolley, were labelled hypocrites, disingenuous and two-faced.
The issue for many shoppers was that they felt they were investing in the community by choosing an independent business. To then find they were putting money in the coiffeurs of a company that turned over £64 billion last year alone was a bitter pill to swallow. Many argued that Tesco should have been more forthcoming about its involvement, but in actuality, it only further demonstrates the volatile disposition of the modern day consumer – led by emotion and easily stirred up into a frenzy by the provocateur that is social media.
Tesco, in fact, only owned a minority stake (49%) in Harris+Hoole and the owners were already behind a successful small chain of coffee shops called Taylor Street Baristas. Much like a 'Dragon's Den' investment, Tesco had simply agreed to back their new business.
SEE ALSO: Discovering Your Brand's "Right Place" in This World
A further curious picture is painted when you consider the lack of negative sentiment towards similar brands with silent investors. Ben and Jerry's was bought by Unilever in 2000, Innocent Smoothies is now all but entirely owned by Coca-Cola (a 90% stake), while Green and Blacks, the organic chocolate brand, was sold to Cadburys back in 2005. Does anyone feel betrayed by these brands?
This Harris+Hoole episode is an unfortunate one, but it delivers a crucial insight into the power of the consumer and a potent example of the third age of branding in action as the human is put firmly front and centre in determining a brand's real-time equity (as opposed to the corporate communications disseminated by a company). We are the ones that decide whether a brand's intentions are noble and whether they are worthy of our attention. The experience of the brand that we encounter is the brand and, as such, a business can no longer survive with an opaque facade.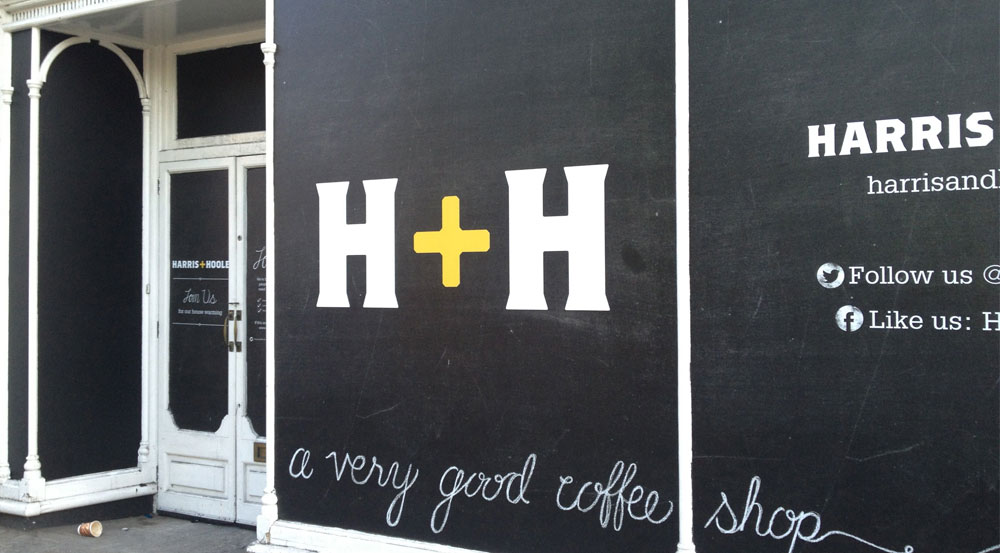 The launch of Harris+Hoole came at a time when Tesco's relationship with its consumers was fractured. Provenance was becoming a heightened concern for shoppers, with increasing numbers shunning big-name, global brands in favour of placing trust in smaller, independent offerings. As a result, Tesco was judged to be duplicitous by creating from scratch a brand that was so out-of-sync with its company's identity.
The lesson here is that the power of transparency, honesty and integrity reigns supreme for contemporary brands.  Coca-Cola's campaign worked not simply because their brand equity was strong enough, but also because the company sought to create stronger engagement by encouraging participation and allowing its consumers to feel part of something genuine and real.
Ultimately, the criteria necessary to successfully debrand – whether it be removing a brand name, consolidating a brand portfolio or launching a new brand entirely – always comes back to the experience of the brand.