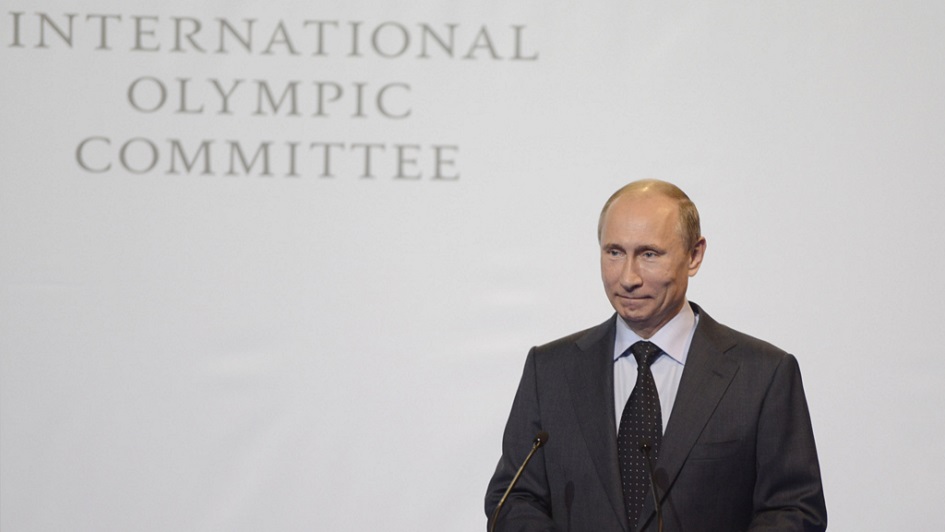 At the intersection of sports, politics and international trade come the 2014 Sochi Winter Olympics. The world is now turning its eyes toward Russia to see exactly what it is that this country will be able to deliver.
While Russia has a long and somewhat checkered past, many are optimistically hoping to see this re-emerging nation put their best foot forward as their prominence on the global stage increases. No one wishes for this more than Vladimir Putin himself; however, the ongoing controversy leading up to the start of the Games has been overshadowing the positive aspects most expect from the Olympics. Serious security threats, mind-boggling cost overruns, institutionalized homophobia and both human and animal rights have all taken center stage. The media coverage has been unrelenting, especially across social media platforms worldwide. At this point most are concerned that these social and political issues will not fade under the glow of sport and will unfortunately overshadow the entire event. Some are even questioning the wisdom of global commercial sponsors.
All are valid concerns without simple immediate solutions. As professionals concerned with branding, we can ask ourselves more specific and worthwhile questions beginning with, "How will Sochi affect the Olympic brand?" One way to address this issue is to break it down. For example, we can ask, "What are the current brand drivers for this year's Winter Olympics? Is it the athletes themselves and their performances? Or is it world peace and cooperation, perhaps? Could it even be somewhat about cultural politics and the human rights issues raised by Russia's draconian new anti-gay laws?"
Maybe the brand pillars include all of the above, which is not unusual. Often in this case, several key brand drivers rise to the top and simplify the outcome. This year, however, there is a new primary brand driver that no Olympics in recent memory has included—a single person, which is Putin himself. Putting aside all of these issues, including the costs and security, human and animal rights abuses and the shoddy construction made famous this week by frustrated journalists on Twitter — the Sochi Olympics are all about Putin and his now infamous supersized ego. These Olympics have become mostly an attempt by a national leader, whose image has been generally suffering over the years, to rebrand himself and reclaim his superpower position. It has been well reported that this why everything about these Games had to be so big and expensive — to reinforce this modern Tsar's image and reputation as a no nonsense leader.
"What are the current brand drivers for this year's Winter Olympics? Is it the athletes themselves and their performances? Or is it world peace and cooperation, perhaps?"
Within this context, it's hard to imagine why Putin recently went against intense international pressure against signing a law that robs gay Russian citizens of all human rights. Political observers identify this move by Putin as an attempt to divert the attention of his own people away from his failures by creating a common enemy that everyone can blame for their frustrations. Already, young innocent children and foreigners have fallen victim to the poorly written law, thanks to the militant citizen groups in the country.
Though this political move was time tested, it severely damaged his image abroad as vehement criticisms came from all over the world against the oppressive anti-gay law. Now, many world leaders including President Obama will not be attending the Games, and he is not the only leader or prominent individual that has publicly refused said appearance. This is an opportunity lost – not only for Russia, but also for the Olympics themselves – and adds controversy to an event that could easily be about cooperation.
Unfortunately, this has added to our impression of a suffering Sochi Olympics brand. Putin sought to reintroduce Russia to the world as a confident economic powerhouse whose influence continues to rise unabated. A Russia whose ability to stand up against the United States and China is reestablished and which, through Putin, offers a new conservative alternative for those tired of the liberal Western ways. However, the Sochi Olympics may in fact be a demonstration to the entire world of how and why Putin's rule of Russia has failed.
SEE ALSO: Google Doodle in Support of LGBT Rights

This leaves the world with the equivalent of a chopped salad of brand drivers for Sochi that is confusing at best—and unfortunate for the talented athletes who have given everything to compete. Just like leadership guides any organization's future, each decision becomes an investment or a withdrawal on the value of the brand itself. In many ways the decision by the IOC to hold the Olympics in Sochi this year appears to not have been well-managed and feels like it has potential to damage the Olympic brand, as a whole.
It appears that the IOC focused more on their short-term goals by choosing Russia as a venue without properly vetting the potential outcomes. Furthermore, there appears to also be a lack of standards and expectations for numerous important international expectations. While we can be certain there are brand bibles and other standards in place, it is obviously not enough. It is time for the IOC to implement comprehensive brand standards that include active brand management protocols to address a wide range of experiential issues that go far beyond the promised investment by a host country. This should include safety from the real threat of terrorism, construction inspections ensuring that athletes can perform their best without fear of injury and a promise that everyone in the world will feel welcome.
It is obvious that the required brand management experience and protocols are not in place. This is too bad because few brands hold the same global power as the Olympics. In many ways, the optimal brand drivers for the Olympics include international cooperation and world peace, so all of us have a stake in the brand's ultimate success and survival. Sochi is nothing short of a wake-up call and I hope the IOC is listening.
Optimistically, barring anything further this year, this lack of brand management can be addressed. The first action would be for the IOC to take back control the brand itself. This loss of control is far too common, even for major brands. Then, brand strategy principles can be used effectively to clearly define the Olympics long term. Once accomplished, the IOC can further define how a national brand such as Russia's can coexist on the world stage with the Olympics — without overshadowing the Olympic brand itself. Of course, this is a balancing act because the host country is providing the majority of the financing and infrastructure in exchange for the opportunity to showcase itself to the rest of the globe.
As any branding expert knows, creating or repositioning a brand is only the first step. Without proper long-term management and resources, the intentions of management can quickly be diminished. Even worse the power of the brand can be hijacked or usurped by co-branding partners and others. Clearly this is an ongoing problem for the Olympics that have escalated noticeably this year at Sochi. Hopefully the accomplishments of the athletes themselves over the next few weeks will dramatically reduce the attention from the problems that Russia has encountered preparing. It will also give the IOC the opportunity to review its practices for future events, including stronger mandates on regional security and human rights for each host country.
SEE ALSO: McDonald's Creates a Direct Line between Olympic Athletes and Their Fans
Branding is much more than a single effort to create a name or a logo. It is a long-term process and deeply relevant to the success of any organization. I have often counseled CEOs who are managing their own company's brand through coordinated business functions such as finance, HR and product development — without referring to their activities as branding – although this was precisely what they were doing.
Managing the Olympic brand post-Sochi will be a value-driven and coordinated effort involving all key business processes and partners. Implementing this approach properly, while never a small task, will ensure that the Olympic brand shines brightly for all citizens of the world, independent of national and political agendas for many generations to come.
Image credits: Sochi 2014 unveils Olympic medals by IOC, Putin Grindr Profile by Adam Groffman