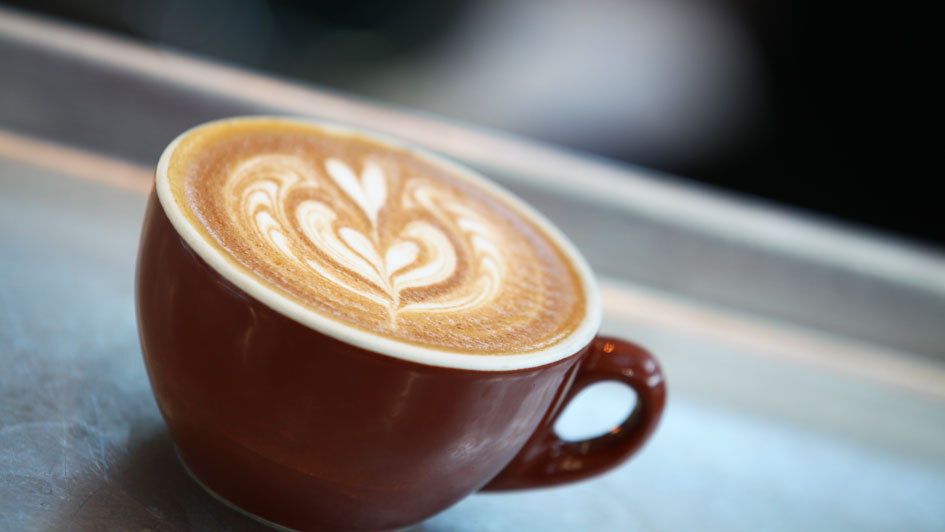 The coffee journey has been a much hyped and charted passage of rediscovery over the last 20 years:  Moving from a housewife's commodity and dusty store-cupboard staple to a rebirth as a social institution and cultural marker of, among other things, expertise and exclusivity. Becoming, through the rise of high street icons and hip and charm-filled challengers, one of our best-loved and most influential categories. Brand leaders like Starbucks were quick to understand that more than just providing a shot of caffeine, coffee inspires, comforts and nurtures. By simply writing your name on the cup for example they have, in one quick and easy step, taken an already versatile beverage and cemented their commodity product into your daily ritual, acting like your caffeinated comfort blanket from morning to evening and everything in between.
But the beverage landscape has changed. In a new republic of purposeful products – a multi-ingredient wonderland of drinks where function and benefit now rule over and above emotion and ritual – coffee is not king any more. Juice has taken over the reign. Can coffee brands seize the opportunity to dig deeper and serve up a new purpose?
Coffee is still a versatile beverage when it comes to marking occasions, but its perceived benefits are still not equal to our multi-tasking consumer demands. But its competition is. The launch and uptake of organic and cold pressed juices has gone through the roof with brands such as Naked, Suja, BluePrint and Juice Press leading the pack. Juice brands can encompass many different ingredients, benefits and tastes, from indulgent cashew milk latte equivalents with potassium for the three o'clock energy dip to holier than thou green juice pick-me-ups. These brands focus on strong and campaignable messages – such as cleansing and purity, rawness and physical boosts – which are successfully dialed up both visually and verbally.
It's not a question of coffee trying to compete with this, but rather re-promoting itself and finding its own new purpose through innovation and expression to connect with and reignite our passion for coffee. Essentially, the opportunity for coffee is to find ways to develop and promote its own benefits, focusing on its heartland of taste, ritual, personalization and sensorial experience – and maybe now playing up its own health credentials and benefits.
SEE ALSO: Swiss Chocolate Reaffirms its Status with Edible Holograms
We know that health is high on everyone's agenda and maybe we don't think of coffee in this way apart from maybe ordering a 'skinny', decaf, soya or chai. But coffee brands do have the opportunity to change our minds. There are many studies into the health benefits of coffee. With benefits ranging from "energy giving" and "fat burning" to the more serious ones of lowering risks of stroke, diabetes and Parkinson's, and with proven scientific data to back it up, coffee could forge a new presence in the health arena. Some brands are doing just this. HealthWise Gourmet Coffees promote the antioxidant nature of unadulterated coffee and a bespoke roasting process that produces a coffee low in acid and high in minerals.
But leaving health aside, does the blend or brand of juice you choose say as much about you as an individual as how and when you like it poured and your favourite bean, brand or even barista? We are not saying that there has not been significant innovation brewing in the past few years; from handcrafted and artisan blends, cold brewed to pods, sticks and pop-ups, it is still a saturated marketplace. But it's about playing the long game, developing a strategy that continues to focus on product uniqueness, but now also has the customers (physical and emotional) well-being at its heart. Name-check us by all means, but make sure that the contents of the cup are the thing that are truly personalized.
We now expect our brands to fulfill so many lifestyle requirements, delivering ultimate enjoyment and empathy while still delivering efficacy, function and purpose. And coffee is no exception. The category needs to take a cue from the rise of juice, challenging and changing the beverage landscape by finding new ways to marry product and purpose to forge a new level of customer connection and reassert coffee's iconic status.