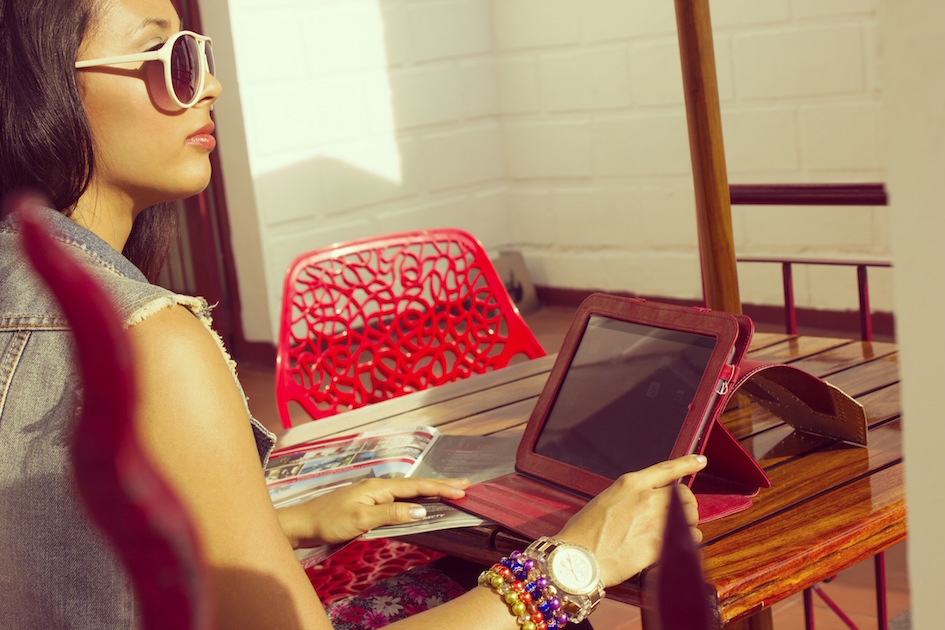 Understanding the shopper journey and what motivates a shopper to buy your brand is essential to ensure your brand speaks to your target audience. New research has found that the number of consumers researching products online before buying in-store has decreased by 7 percent over the past year. The study, conducted by OnePoll, asked 2000 respondents what motivates them when shopping in retail. The research reflects the changing relationship between e-commerce and the high-street, the Omni-channel. Buying behaviours are becoming more complex, with consumers increasingly using both in-store and online research when making purchasing decisions, particularly on considered "high ticket" purchases.
Recent research conducted by Epson Europe also found that 45 percent of UK purchases are made online, meaning that the majority of purchases are still made in-store. However the gap is closing, with online sales in the UK making up the largest share in Europe, 7 percent above the average. The study also found that 20 percent of shoppers purchase goods online while in-store via mobile devices, using their in-store visit to guide their online purchases. It's clear that shoppers are becoming more connected in-store, with smart phones beginning to make a clear impact on retail. Researching products online whilst in-store is common and the norm amongst some, with shoppers now able to compare prices on the shop floor more often and likely to become even more common with the development of wearable technology.
SEE ALSO: MWC 2015: Is It More of the Same or Change for the Sake of Change?
In-store social media use is also increasing among consumers, with 14 percent of 18-to-35 year olds using Facebook to 'check-in' to stores, and 15 percent using social media to discuss products with friends. Engaging with brands and retailers through social media is most prevalent with the younger age category, with older generations shying away from the social experience however, they are increasingly using online research before making purchases. Shoppertribes research identified that 58 percent of shoppers aged 55 and over use online research to aid their in-store purchases of electronic goods, and in crowded categories, brands should not ignore such a statistic. With all age groups engaging with brands across many digital platforms, it is unsurprising that the online experience, be that through e-commerce or social media, is beginning to shape how we chose to shop for certain items and brands, with those in the 35 and under more likely to shop online for smaller purchases, choosing to go down the traditional and more sociable route of shopping on the high street for those rewarding considered purchases.
Although the number of shoppers researching online and buying in-store is decreasing, the importance of the Omni-channel experience remains clear. The impact of e-commerce should not be underestimated as nearly half of all sales, predominantly small as identified by the average online basket, are now made online, a number which will likely increase. However, the primary motivation for consumers to shop in-store remains: 'the ability to see and touch the product.' This desire to engage in the brand experience is common with considered purchasing decisions associated with high ticket consumer electronics and luxury brands. Increasingly, in our digitally connected, social media world, the brand you carefully chose to wear, carry, and live with as an expression of your identity and lifestyle needs to be seen in person and not in the virtual world.
SEE ALSO: Warning: Those Millennials Are Bright, Shiny Objects
The benefits of the in-store experience can outweigh the convenience of shopping online. Brands need to combine their approach with seamless branding between online and in-store experiences and streamline the overall brand experience for consumers. Matching online branding in-store can assist sales by improving product recall to guide consumers through the in-store journey. By using an integrated approach, brands can guide the shopper journey, initially driven by ATL from online and social media recommendations to in-store where the unique selling points in relation to the design and quality of brand products are realised in person, which online can't always achieve. That retail experience remains more successful in achieving the valuable emotional connection consistent with a brand and keeps "shopping" as a sensory event rather than just another virtual experience.
Images: Gilles Lambert, Tatiana Niño