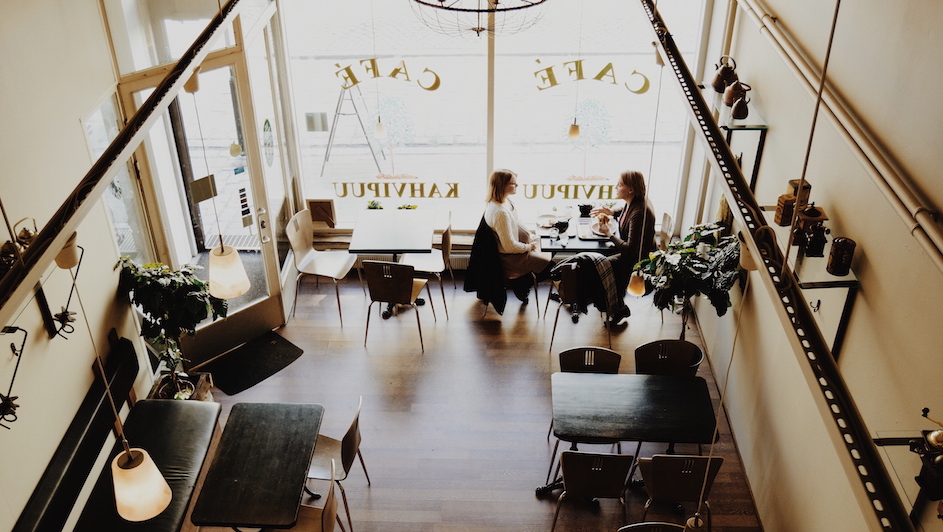 To sell to any audience, you have to understand them. Understanding how the group thinks, acts, and purchases is only the first step to finding new opportunities to engage with them. With $1.3 trillion in annual spending, the Millennial consumer should be on the radar of every brand, old and new. The generation of people now 18 to 34 years old is reshaping and engaging with brands far more extensively and personally than older generations.
The Millennial mind is different: they would rather own a smartphone over a car. They are tech savvy and love to share everything – their homes, their cars, and their whereabouts. They like to spend money on fresh food and produce – and it has to be organic. They love their mobile phones and use it for everything, big and small – banking, shopping, and sharing memories. Given the uniqueness of this group, brands in every industry are rethinking and redefining their brands in order to appeal to the preferences of the new demographics.
SEE ALSO: How to Build a Brand That Millennials Will Surely Love
Take sport venues, for example, who are faced with a dual challenge. Millennial fans want to stay connected or else they will lose interest by halftime and sponsors want quantifiable data to justify budgets. Stadiums across America such as AT&T Park in San Francisco, Chase Field in Arizona, and Coors Field in Colorado are installing Wi-Fi and Beacon technology to engage the Millennial generation. Take for instance, AT&T's stadium installed 1,289 Wi-Fi access points so fans can stay connected throughout the game, share pictures, tweets, and also receive messages from sponsors. In addition, due to Beacon technology, fans can easily order concessions or upgrade tickets with MLB using the Ballpark app. The in-home experience is getting better by the day and if sports arenas don't invest in technology they risk losing fans. On the plus side, technology is providing sponsors with quantifiable data.
Recently Whole Foods Market announced that it's launching a sister chain of small-scale stores offering organic and natural foods at lower prices. The new format would be "hip," "cool," and "high-tech" to appeal to the Millennial generation. The move, while surprising, makes sense for Whole Foods who is looking into new avenues for growth. Currently Whole Foods is popular among foodies with time and money for grocery shopping. Studies show that Millennials and the following demographic, Generation Z, are making more mindful decisions about the foods they consume. They want to purchase fresh produce and organic foods; they want to avoid unnecessary additives; and they are making selective food choices. In addition, these individuals like to be involved in meal preparation, so the additional prep work and cooking that some fresh foods require isn't a problem for these consumers. There is a clear demand for fresh, natural, and organic foods but the younger and slightly less wealthy consumer considers Whole Foods pricey thus the brand needs to launch a new line of stores which will specifically cater to the needs of the Millennial.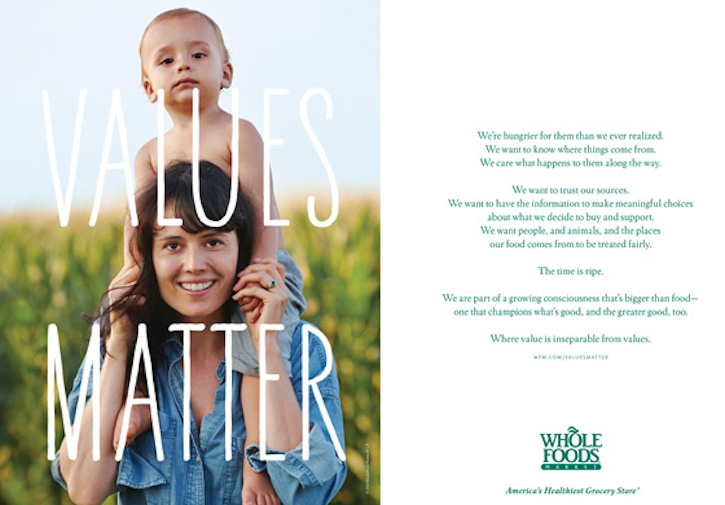 Even iconic brands such as Fisher-Price have to redefine to stay relevant. According to an article by Knowledge@Wharton, the brand was faced with a dramatic sales decline and hadn't grown since 2007. Fisher-Price had to go back to its roots and challenge itself to re-earn its position and loyalty in the marketplace through product innovation, messaging, and content alignment with today's generation. Fisher-Price launched 80 years ago with a mission to create toys and products that developed kids in a unique way. In recent years, however, they lost that mission; the company talked about being a toy manufacturer and creating a breadth of products to satisfy kids. To stay relevant with the Millennial demographics Fisher-Price took bold steps with its messaging and released an ad that featured a mother with tattoos as some millennial individuals have them, mothers without a wedding ring as 50% of moms are unmarried. Fisher-Price also pursued partnerships with designers from the non-children product world to redesign their product portfolio to reflect the aesthetics of today's consumers. Additionally to reflect today's mobile technology culture, the brand is also unveiling swings and mobiles that can be connected to consumers' smartphones so they can restart them with just a swipe.
SEE ALSO: A Digital Challenge for Brands: Creating A Consistent Customer Experience
The Millennial era is offering brands new ways to engage and grow, so are your brands tapping into this consumer correctly? Below are a few approaches to appeal to the Millennial generation:
Think Millennial first: Everything from product development to messaging needs to reflect the changing demographics of America. If you aren't thinking Millennial first, not only are you missing out on a huge opportunity but your brands are destined to become obsolete.
Invite them to be part of the conversation: This generation desires to have a voice in the world. Thanks to the digital age over the past decade, Millennial individuals have more vocal power than the generations that came before. From presidential campaigns to the Arab Spring in the Middle East to requesting personalized product design, this group is challenging the status quo and wants their voice to be heard. Brands have to reach out and Millennial individuals are happy to weigh-in and co-create.
Go where they are: If your brands aren't thinking digital first then your brands are not capturing the audience in their playgrounds. The top three digital platforms today are Facebook, Instagram, and Snapchat. The question you have to ask yourself is how much money are you allocating to these social media platforms? While these platforms will continuously reinvent themselves, brands will need to play along, make tough choices, and decide where to pull marketing budgets from to fund these new digital initiatives.
Technology is a must: Given the love your average Millennial has for technology, brands have to think how to integrate technology as part of the brand experience. Every industry, stadiums, grocery stores, consumer brands, banking to name a few, are investing in technology features that can enhance and play on the same level as the consumer. The young consumers are a lot more interested in the ephemeral and instant gratification.
In the end brands will have to bring the younger consumer into the conversation and listen. Challenge the status quo within organizations that are run by Baby-Boomers who may be struggling to understand the younger audience. Take risks by pushing the envelope with messaging. Invest in technology to appease to the voracious appetite of Millennials. Stay current with the various social media platforms to catch the audience within their playground. Only then are your brands truly in the millennial frame of mind.
Image: Seemi peltoniemi