B2B content marketing has been a top buzzword for several years, a shiny new object on the marketing horizon, but after countless content conferences, books, and an endless stream of blogs, Slideshares, whitepapers, and videos, some potholes appear in the content fast lane.
While there is a lot of spending going on, the number of B2B organizations who feel they are doing an effective job at content marketing is significantly lower to less than a third of all B2B marketers—and more than half aren't even sure of what success looks like. Those facts come courtesy of, you guessed it, a piece of popular content, "The 2016 B2B Content Marketing Benchmarks, Budgets and Trends Report." One of the reports' creators, Ann Handley of MarketingProfs fame, recently said, "It's time for content to grow up."
But what does that mean for a B2B CMO or other senior marketer? We interviewed several CMOs at the Incite Content Summit in Chicago, and also spoke with experts who advise marketers on content, asking three simple questions yielding a wealth of answers:
What should CMOs do to help potentially skeptical CEOs and senior leadership understand and support content programs?

How does a B2B CMO, who may come from a more traditional marketing background, need to shift their mindset to make the most of content marketing?

In the data-driven, analytics-guided world of content marketing, can creativity really make a difference?
Following all of our conversations, several themes and key insights have emerged:
Content, like all good branding and marketing, is best built on a foundation of purpose.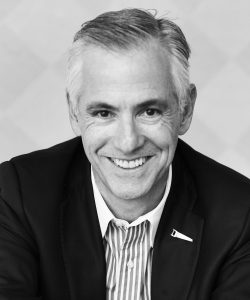 Answering that first question about how to satisfy skeptical CEOs, Drew Neisser of Renegade (the social-and-content-centric agency he has, naturally, built up through content marketing) replied, "Start with the 'why,' that is, why the company exists. Once you have a well-defined purpose, then content marketing programs flow directly from that."

 The fact that a need for a strategic foundation in purpose is news to many content marketers speaks to the lack of branding sophistication in the field. If content is indeed going to grow up, CMOs and their content teams will need to stop racing onto tactical applications — asking "How?" without first understanding and plugging into the strategic power of "Why?" which is to say purpose.
Purpose is the foundation upon which strong B2B brands must be built on today, particularly now that purpose-demanding millennials are taking over as the new majority of B2B employees and buyers. Good internal content, from information to events to in-house social networks, can amplify the power of purpose in attracting, unifying, and motivating employees. Truly helpful, interesting content can demonstrate business values to customers as well as communicate your bottom line value proposition.
Marketers need to reimagine the B2B customer journey.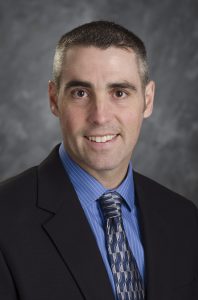 It's not just a matter of how you communicate with content, but also when. Those times of opportunity are becoming more varied and customer-determined than ever, requiring marketers to provide content that is tailored to the context of the moments when customers want and need it. 

As Charlie Breit, CMO of SurePayroll, a leading provider of online payroll services for small businesses, noted, "B2B has had a pretty defined sales cycle and sales journey, and [B2B marketers] have been using it successfully for a long time, but now we're seeing B2B buyers bringing their B2C mindset to the office, so marketers are going to have to rethink how they engage customers."
Once the brand and its purpose are activated internally, then content can be created and distributed to reach prospects in each phase of their long B2B journey, from initial search to lead, prospect, customer, and referrer.
Content is about helping the customer, not hyping the product.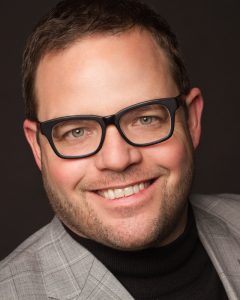 This is hardly a new concept in content, but it is still a big B2B mind shift, and one that even the most advanced proponents of "help first, sell later" have trouble getting clients to grasp.
Jay Baer, author of Youtility: Why Smart Marketing is about Help, not Hype, told us that, "B2B marketers are challenged with the Youtility principle because, in most B2B companies, the marketers are viewed as a necessary evil that is used only to support the sales team.
These sales-driven cultures result in a short-term focus on a lead generation, which often do not provide enough of a gestation period to do the solid marketing with helpfulness that creates customer interest.
Also, B2B companies in many cases fundamentally do not trust that their prospects will reward them with attention and beyond if they give those prospects something inherently useful, for free. Ironically, some of the most successful Youtility marketing programs ever unfurled have been in B2B. We've made a lot of progress in B2B with useful marketing, but it's still not baked in at the molecular level (yet)."
SEE ALSO: How to Create a Content Brand: Branding Roundtable #10
Creativity is required to make an emotional, human connection.
What is also lacking in B2B content marketing is a commitment to creativity. Informed as it is by analytics, it is still too frequently a "me-too" affair. For example, list articles (also known as "listicles") work, so everybody does lists like "Seven Tips for This," "Ten Tricks about That," or "Twenty Trends in Everything." From a brand-building perspective, however, "me-too" is automatically the enemy. Strong brands require meaningful differentiation, a unique brand personality, and a distinctive brand voice—all polar opposites of "me-too-ism."
Now this doesn't mean that marketers should forsake the tried-and-true (my own firm has published list articles), but it does mean that even when we're employing them, marketers need to imbue their content with more of what makes their brands unique. It also means that, as in any aspect of business, marketers need to be willing to take risks and develop new approaches—be willing to invest in the development of highly creative content.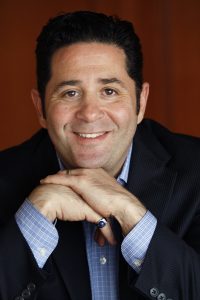 Steven Handmaker, CMO of Assurance, one of the largest independent insurance brokerages in the United States, emphasizes the importance of creativity, particularly for an "uncreative" business like insurance: "Where creativity is concerned from a B2B standpoint, differentiation — more so than anything — plays a huge role. One of our strategies has been to infuse humor, energy, and our people into our content — things that our competitors really aren't doing."
In old-school advertising, being "a creative," a Don Draper, was the dream. Today, there's seems to be less comfort with the intangibles of dreaming, of reaching for the captivating-if-unquantifiable human connection, than there is with analyzing, reporting, and replicating content.
One content area that is enjoying a creative renaissance is storytelling. Timeless in human appeal and easily tailored to an exact audience, it provides an ample creative outlet and an opportunity to put all of that customer listening and learning to good use.
Sagar Jethani, Head of Global Content Marketing for Premier Farnell, a multi-channel electronics and industrial distribution group, advises relying on a collaborative generation of stories. "Let's be honest, creativity in B2B can be difficult. But creativity and telling a good B2B story is so important—I can't overemphasize this. 

However, coming up with great stories doesn't need to be laborious. It can be quite fun. I've had sessions with our marketing team, with our community team, where we have brainstormed one after the other, and by the end of the conversation we've had half a dozen or more fantastic story ideas. The way we did that was to "become" our customers…who are electronic engineers. And while our marketers aren't necessarily engineers, we go where they are, read the books they read, live on the websites they visit. We try to become the target. There's no shortcut, though. You have to be genuinely fascinated by the world your customers inhabit."
Related: The Role of the B2B CMO in Innovation
Often overlooked essentials for success in content marketing
There are several things any B2B CMO can do to take the sometimes daunting challenge of creating an effective content marketing program and turn it and opportunity for growth:
1. Ground content strategy in brand strategy
Particularly in B2B organizations where the marketing function is seen primarily as sales support, there is always a temptation to jump to tactics and get "stuff" in the hands of sales people. However, that "stuff" isn't going to be optimal unless your content program proceeds from your (hopefully customer-focused) brand strategy and messaging platform.
Of course, if you have yet to nail down that brand foundation or if it's time to rebuild and rebrand for a new era, make sure you do that first to align your organization around your purpose, promise, personality, etcetera, before spending money on content (or any other) marketing.
2. Make content a seamless, not separate, piece of your integrated marketing effort
Like digital, content is still prone to being considered as a separate marketing realm rather than as a core for all marketing efforts. Your advertising can promote helpful information rather than push hyped-up claims. Your next news release could promote your useful how-to-video rather than slapping your firm on the back for another milestone. Don't just employ content as another tool, embrace it as a mindset for all your marketing activities.
3. Start with the customer's questions, not your answers
Even companies that consider themselves customer-centric have a tendency to regard what they want to sell as the starting point of every conversation and communication. For content to be effective, however, you need to listen first: in meetings, at tradeshows, on social networks (yes, even in B2B), then answer the questions you hear most often.
4. Fight content overload with quality and creativity
The concept of content overload—or content shock—is both well-established and often ignored. For instance, over two-million blog posts are written every day, so it is not enough to believe you can still "build it and they will come." As a B2B marketer, you need to invest in meaningful, high-value content, targeted and timed to the concerns of your audience and distributed consistently in the media environs they frequent most.
5. Make your investment accountable
Like any other marketing initiative, content needs to be able to demonstrate a return on investment. What qualifies as a good ROI will vary from organization to organization, so it's critical that you agree internally on the most meaningful metrics.
SEE ALSO: B2B CMOs Bring 2016 into Focus
Consider the advice given in a previous B2B CMO column by Sandy Howe, SVP of Global Marketing ARRIS, a global leader in IP, video, and broadband technology: "A key to our team's success in working with our executive leadership is looking for small trials that are highly measurable, and then proving them out. When we can demonstrate strong ROI, the light bulb comes on, and our executives become eager to see how we can build on those results exponentially with additional investment."
Ann Handley is right: It's time for content to grow up—and no one is in a better leading position than today's B2B CMO.
Image: Matthew Bedford