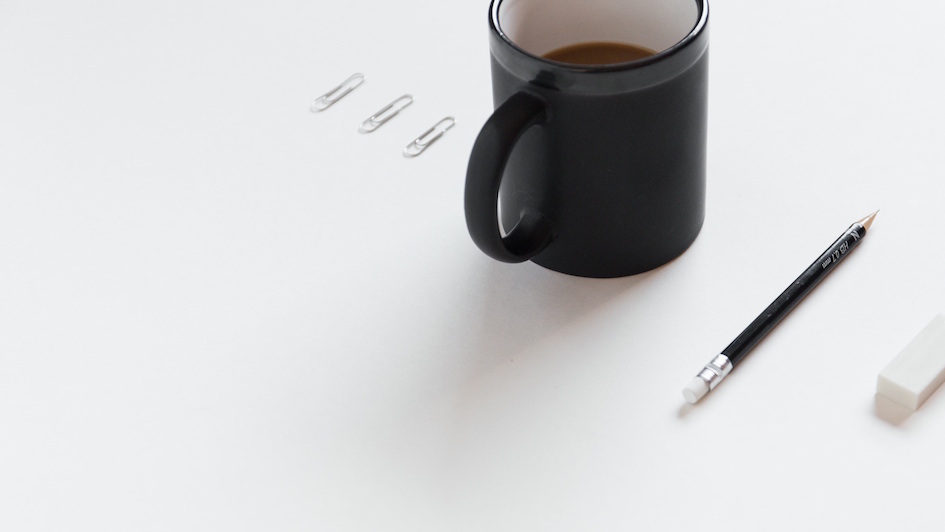 'Tis the season to prognosticate. Everywhere you turn there's another survey of what brand and marketing trends will make or break you in the coming year. While surveys can be great for top line possibilities, we wanted to get a little closer to what's really happening with specific B2B organizations.
We asked 11 B2B CMOs and sales leaders three key questions:
Will 2016 be more about overcoming challenges or capitalizing on opportunities?

What is the top challenge in front of you?

What will be the biggest B2B opportunity to leverage in the coming year?
Overall, B2B brand leaders are pretty optimistic, even enthusiastic, about the possibilities ahead both for their individual companies and for business-to-business overall. It's almost as if there's too much opportunity—too many channels, too much data, too many choices to make for innovation and expansion—which then becomes the challenge.
RELATED: 10 Brand Trends to Prepare You for 2016's Arrival
One word that pops up more consistently than any other is "focus." There's the need to "remain laser focused on doing the right things," to stay "focused on high-impact work," amid all the options, there's still the core need to remain always "focused on driving our customers' businesses forward."
Given that, we'll add just one more forecast for you to consider as you read what the following expert practitioners have to say: in an era when maintaining focus and staying on course is increasingly difficult, purpose will become even more important to B2B brands. 
Purpose clarifies direction. It guides decision-making. It can unify employees across functions and locations, giving them the motivation to bring a brand to life. In short, among its many benefits, purpose brings focus. It also helps attract and retain both customers and employees, along with a host of other good effects. But we digress on to what this month's panel of experts has to share about 2016. 
Will 2016 be more about overcoming challenges or capitalizing on opportunities?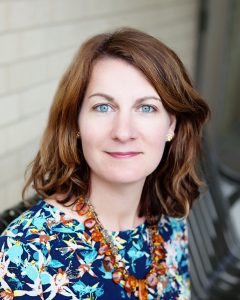 Amy Nigrelli, Chief Marketing & Technology Officer, CUNA (Credit Union National Association)
I feel like this could be a quantum leap year (no pun intended). The top of mind for me is the digital space: how can we best leverage new tools, technology, and social spaces to bring our brand to market? And, how do we refresh our metrics to help us refine our plans and deliver results?

Brad Messinger, Senior Vice President, Marketing, Rise Interactive
I'm fortunate to be in an industry that's experiencing tremendous growth and at a company experiencing an even greater trajectory, and because of this, it's easy to get distracted. My personal approach is about making a concerted effort to eliminate distractions and remain laser-focused on doing the right things right.
Chris Gloede, Chief Marketing Officer, American Bar Association
Following years of cost containment, we're now focused on growth through new businesses and product extensions. Unfortunately, all eyes are fixed on the economy. Clients are open to new ideas now, but I expect any more stock market hiccups like those we experienced in the later half of 2015 will quickly result in stricter budget controls and less experimentation.
David Redhill, Partner and Chief Marketing Officer, Deloitte Australia
The biggest challenge in marketing right now is to capitalize on the abundant opportunities of the highly disruptive landscape and the rapidly-evolving audience tastes and behaviours.
The biggest opportunity? Joining the dots to maximize market insight, and creating an agile marketing organisation fueled by data. The biggest challenge? Educating and then stitching together a disparate group of IT, executive and board level stakeholders to get it done.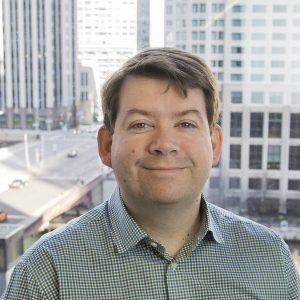 Joseph Stanhope, Chief Marketing Officer, Hireology
In the case of Hireology, 2016 will be predominantly about capitalizing on opportunities. We're in a race to build momentum and a ubiquitous presence in our target markets as quickly as possible. We plan to accomplish this through an extensive demand generation program, establishing Hireology as a thought leader, and leveraging our community of customers and partners.
Josh Renihan, Vice President of Sales, US Healthcare, SCA Personal Care NA
I see next year as a continued commitment to the brand value proposition in a way that resonates with the various customers we are trying to win. To achieve this ambition, it is important to understand customers' challenges in an effort to make the brand a meaningful solution to their operational pain points and to do this better than your competition. 
SEE ALSO: The Role of the B2B CMO in Innovation
Kevin Kramer, Senior Vice President, Chief Commercial and Marketing Officer, Allegheny Technologies Incorporated (ATI)
In 2016, we will have challenges in the continued depressed Oil & Gas markets and great opportunities in a robust Aerospace market. Over the last two years we have gained share in both airframe and aero engine markets and are meeting an unprecedented build rate with capital investments that have been made across ATI over the last five years in new capacities and capabilities.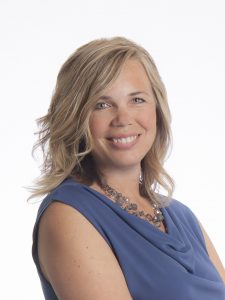 Linda Bartman, Global Chief Marketing Officer, CDK Global 
Our 2016 focus will be about building processes and technology. CDK Global is a relatively new brand, and we're working to bring many pieces of the business together. We are streamlining and simplifying our offerings to the market.
We're also focusing on building a strong product marketing organization that can help inform the development of new solutions and improve our go-to-market process. We've found that the go-to-market process is critical to the adoption of our products—how we pilot, position, and ultimately determine the price and packaging of our products has tremendous influence on the success of our organization and on how our customers realize the value of our offerings. 
Lisa Arthur, Chief Marketing Officer, Teradata Applications; author, Big Data Marketing
2016 will be about capitalizing on opportunities for B2B marketers to add more value to their business relationships through the integration of data, analytics, and more "individualized" marketing. Think of it as B2P—business-to-person vs. business-to-business. Marketers in enterprises worldwide have told us that the individual touch—that invaluable relationship—is where they see the greatest need and opportunity.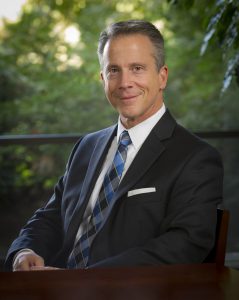 Lisa Davis, Director, Marketing, Marketwired
[Whether 2016 is more about challenges or opportunities is] a matter of perspective. For example, innovating your product or service in a highly competitive marketplace—is that a challenge, opportunity, or both? I'd suggest that definitions don't matter as much as the actions and outcomes – an organization can be as successful by overcoming a challenge as it can by capitalizing on an opportunity.
Randall Rozin, Global Director, Brand Management and Digital Marketing, Dow Corning
I believe if you're not facing challenges you're not innovating or stretching your existing boundaries far enough, so there should always be a host of challenges to face. I see many opportunities for disruption in the ways traditional business models have been configured. That presents a challenge for incumbents and a great opportunity for the challenger. The trick for the incumbent is to play the long game and disrupt before being disrupted.
What is the top challenge (or challenges) in front of you?
Amy Nigrelli, CUNA
Staying focused on high-impact work [will be our biggest challenge]. We've got an ambitious plan for 2016. To keep it central to our daily work, each week we talk about what we want that week to look like. Of course, it can be tricky to balance long-term with the reality of daily chaos. It helps to have a great team that holds each other accountable, loves to go after big goals, and has a wicked sense of humor!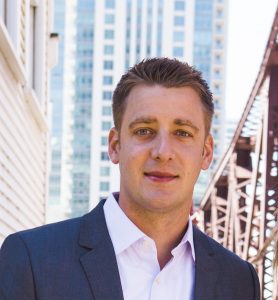 Brad Messinger, Rise Interactive
As the head of corporate marketing for an organization on such a steep growth curve, one of my biggest challenges is making sure that everyone—from our newest employees to those who have been here for years—understands our brand positioning and can tell our story in the right context. We're currently working on a significant brand project to ensure everyone is "singing from the same song sheet," which can become more complicated as brand touch points greatly expand.
Chris Gloede, ABA
We're working hard to integrate sales and marketing to create one seamless and compelling customer journey featuring both human and automated touch points. We've developed strong reporting over the past few years, and we are evolving our analytics for insights on multi-channel experiences. Of course, the important obstacles are technical integration and cultural acceptance of new ways of business.
David Redhill, Deloitte
I think the biggest challenges remain, in ascending order: 3) long-term brand building versus short-term financial performance, 2) misconceptions of marketing's strategic value across the organisation, and 1) staying in front of the audience, whether they be consumers, customers, clients, voters, students or any other group to which we are communicating.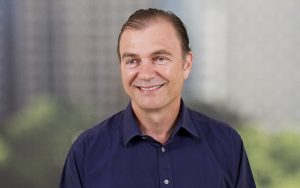 Joe Stanhope, Hireology
Most of our challenges are a reflection of Hireology's youth and hyper-growth, so they are healthy challenges. For example, we can't hire a huge team, so we're creating efficiencies through repeatable processes, automation, and an "execute, review, and iterate" philosophy that helps us learn quickly.
SEE ALSO: Why We All Should Be Investing in Design
Josh Renihan, SCA North America
It's always a challenge to adhere to the principles of what the brand represents when the industry continues to face price pressures and reduced budgetary spending, [as it likely will in 2016]. [But to shift your brand positioning to reflect] cost reduction [may confuse] customer perceptions, [and make them think] that what you are marketing or selling is going to be priced less than their current product or service.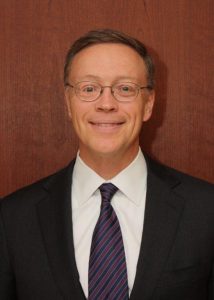 Kevin Kramer, ATI
One of our top challenges is to understand the development and early market introduction of new materials within our current product portfolio, as well as new competing materials. ATI is viewed as a global leader in the development of unique specialty materials. However, it is always the competitor we don't know who is developing a completely new approach that we need to better understand and respond to.
Linda Bartman, CDK Global
Software, marketing and technology sales can be challenging to integrate for many reasons. Companies often focus solely on the technology itself, whereas we are working to hone in on how the technology impacts key business drivers and profitability. It sounds easy enough, but when trying to break down advance workflows or products that bake personalization and data into its core offer, it's easy to get lost in the science of it. In the end, it always needs to be focused on driving our customers' businesses forward and we need to pick clear ROI or COI (Cost of Inaction) metrics that resonate.
The other main challenge for CDK Global is building our new brand in a cluttered marketplace. We were at a point where we needed to define our mission, vision and values as a publicly-traded company… Marketing plays a significant role in making that mission come to life with our sales force, operationally, and in our go-to-market plans. Once we drive evangelism around the mission, our customers will feel it in every interaction with the CDK brand.
Lisa Arthur, Teradata
Driving brand awareness for B2B companies remains a challenge—it needs to be done in concert with demand gen and content marketing, woven into the fabric, not a separate "thing," and certainly more than just a logo or creative expression. I talk with a lot of CMOs, and without a doubt enterprise data management to improve prospect and customer engagement remains their top challenge.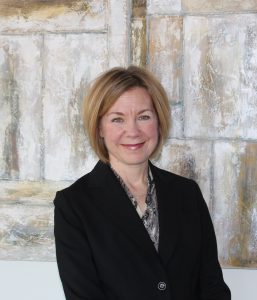 Lisa Davis, Marketwired
My challenges are likely common to any B2B organization: Focus—keeping priorities in check and projects on track, despite so much daily distraction, digital noise and information overload. Differentiation—sharpening and refining the organization's competitive edge, brand identity, and value prop. Lead generation—driving qualified buyers to the sales team and contributing to measurable lift in revenue.

Randall Rozin, Dow Corning
A general challenge involves marketing being a blend of art and science. We're in an age where the ratio of science is outpacing the art. The acceleration of the science piece is most readily seen in the form of data analytics. Data needs to be translated into insights and insights need translation into action. This is where the creative marketer has many opportunities to play up their artistic side of the blended skill set. The science piece often points you in a direction, but the clever marketer will interrogate the data to a point where a differentiated solution results.  
What will be the biggest B2B opportunity (or opportunities) to leverage in the coming year?
Amy Nigrelli, CUNA
Re-imagining our digital presence is top on the list. It will require bringing new skillsets, experiences and tools into the mix. I'm excited about it. It's a great chance to better engage our audience. And, it's a cool opportunity use both sides of our brains.
Brad Messinger, Rise Interactive
As B2B marketers, we are a little behind our B2C friends in leveraging data to inform decision making. Our biggest opportunity this year is to continue building a robust data infrastructure to better understand our customers and our business to deliver more impactful marketing programs. The most successful B2B brands will be those that embrace the data revolution.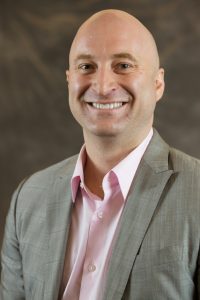 Chris Gloede, ABA
Our product portfolio will change in delivery and in value. With Baby Boomers moving quickly into retirement (or semi-retirement), we are redefining our value proposition to attract millennials. That means we need to be more mobile, more social and more real-time. We also need to leverage our enormous scale to deliver more tangible value with offerings that are relevant for clients starting their careers.
David Redhill, Deloitte
I think mobilizing external and internal audiences as participants in the brand equation, rather than treating them as consumers or onlookers, remains a huge opportunity. Harnessing the support and ideas of stakeholders outside the marketing team is increasingly critical. The tools of engagement are there—online measurement, social media, analytics—so there's really no excuse to simply continue to speak one-way to the market.
Joe Stanhope, Hireology
First, we're excited about nurturing current customers with the support and insights they need to be successful, and letting our customers' accomplishments with Hireology come through in our marketing. Second, we plan to build out the marketing team at Hireology, the team structure, hiring, focusing our staff in the right roles and activities, encouraging collaboration, and mentoring team members.
John Renihan, SCA North America
I see 2016 as an opportunity to ensure the sales team is trained on any new products or services to best connect with the targeted audiences; to set realistic sales targets with sales leadership by developing the goals together; to communicate success and be responsive to the sales organizations' needs; and to recognize individual achievements to help foster a winning team culture.
RELATED: The C-Suite: Keith Clinkscales, CEO of REVOLT
Kevin Kramer, ATI
Our biggest opportunity is in the development of new materials and components that allow our customers to differentiate their products to their end markets. We have recently established a new position of VP, Product Development for ATI (Melissa Martinez). This role reports into the CCMO office to better align our commercial and marketing strategies across the company. The better we can understand the end use of products, the better supply partner we become for our customers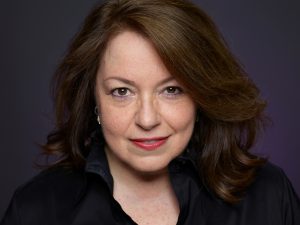 Lisa Arthur, Teradata Applications
The biggest opportunity for marketers is to continue to be a change agent and lead silo busting between all functions to better understand and serve prospective buyers and customers. Not only are there functional silos, but data silos, too. Companies that get their arms around their data problem—and squeeze the endless value out of that asset—will become the leaders in their industry categories. 
Lisa Davis, Marketwired
Every opportunity, big and small, centres on the customer: opportunities for increased new customer acquisition, deeper loyalty and advocacy, etc. Rarely will organizations go astray by focusing on what customers need and want; what they like and dislike; and how they want to incorporate our products and services into their workflow to improve their business. As marketers, we should focus on customer-focused opportunities instead of our own company-focused opportunities.
Randall Rozin, Dow Corning
The biggest opportunities come from focused and sustained efforts across the front of whatever challenge you face. For example, with hyper-fragmented media outlets, new tools to use and segments to pursue, a marketer's time is being sliced into ever-decreasing slots of focus for decreased overall productivity. Products are reaching parity in the market with increasing speed and, as a result, content and customer experience become real differentiators. 
What do you see ahead as the biggest challenges and opportunities for B2B branding and marketing in 2016? Please share your thoughts in the comment section below.
---
Editor's note: As we include authorities from around the world, we respect original spellings and do not attempt to "standardize" regional variations in English.
Image: Bench.co