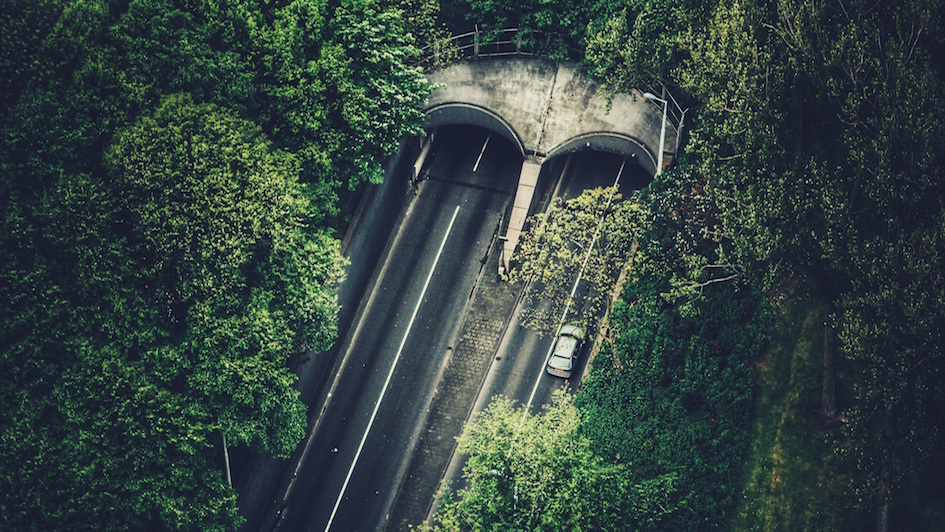 One of the best things about interviewing different B2B leaders for this column each month is the opportunity to identify important threads of industry conversation—and none is more important to senior marketing leaders, and the organizations that they serve, than that surrounding the rise of the B2B CMO as a key driver of core business strategy.
The B2B norm has all-too-often been to consider CMOs as marcom leaders versus business leaders. As one of our interviewees from just last month, Professor Mohanbir Sawhney of Kellogg School of Management, puts it, "I sometimes joke that B2B CMOs are MCOs. They're not Chief Marketing Officers, they're actually Marketing Communication Officers. They need to become more strategic in their role as opposed to simply driving marketing conversations."
RELATED: The C-Suite: Sheila Marmon, CEO of Mirror Digital
And while it's tempting to blame B2B organizations for that lack of a strategic CMO role, Kim Metcalf-Kupres (who we spoke to in our column on innovation), points to this as both the duty and opportunity of individual marketing leaders. As she told us:
"Traditional CMOs that have always been about advertising or lead generation, with a limited voice and a limited seat at the table, struggle to transform that voice and role because they haven't had the business experiences to be credible.
I think the challenge for the next generation of marketing leadership is that marketing has to become much more tightly tied to business results. It's not about justifying your advertising budget anymore. It's about really understanding and participating in the execution of the business objectives. I find that far more satisfying and far more encouraging for the discipline as a whole."
The need for more marketing leaders to become more strategic—and B2B organizations to become more progressive in truly listening to their leaders—takes on a new urgency when you consider that many see the B2B landscape fundamentally shifting to be more customer-controlled. For example, in today's marketplace, two-thirds of B2B buyers have researched and largely made up their minds, via digital and personal channels, before ever agreeing to meet with a sales person.
To better understand this intensifying dynamic, and the opportunities and challenges that it presents for CMOs, we interviewed Sheryl Pattek, VP, Executive Partner Serving CMO Professionals, of Forrester, along with one of their clients, Clay Stobaugh, the Chief Marketing Officer of John Wiley & Sons.
These insights, however, aren't only applicable to large B2B enterprises, and we've included a section at the end of this column that details three ways by which any marketing leader can exert greater strategic influence in their organization.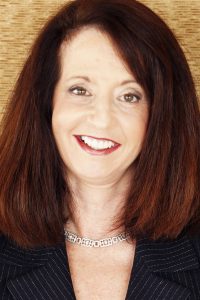 Branding Magazine: In your report "Revamp Strategic Planning from the Outside In" you say it's time for CMOs to lead strategic business planning because of their unique role in this "customer-controlled" new world. Can you elaborate on that?
Sheryl Pattek, Forrester: We believe that we've entered what we call the age of the customer, where the organizations that prosper are those that shift away from traditional competitive barriers to understand, and then serve, those increasingly powerful customers.
[With] customers now in control, if you do traditional strategic planning, where it's a once- a-year exercise, done from the inside-out, looking at how you perceive the market and the company, then you're at a disadvantage because you're not thinking of the customer's perspective as the starting point.
"When you make that transition from inside-out thinking to outside-in thinking, the executive that's best positioned in the C-suite to lead strategic planning is the CMO."
– Sheryl Pattek, CMO, Forrester
It's no longer about building value around the product, or the company, or even the engagement channel—it's now about building value around the customer, and the customer's wants and needs.
When you make that transition from inside-out thinking to outside-in thinking, the executive that is best positioned in the C-suite to lead strategic planning is the CMO. The Chief Marketing Officer should represent the voice of the customer and be the executive in the C-suite who best understands customer behavior. They can shine a light on where customers are going and how the company can best win, serve, and retain those customers.
Bm: Do you see a difference between B2B and B2C here? For instance, in B2C, the customer is typically a single individual, whereas the B2B "customer" is often comprised of many gatekeepers, influencers, and decision makers. Do you see the same sort of importance and opportunity for B2B CMOs given the different customer dynamics and journeys they face?
SP: I actually do, in many different ways … and there are things that the B2B CMOs can learn from their B2C counterparts about customer experience. If we look at the B2B environment, customers are making 60% to 70% of the buying decisions on their own, increasingly in digital channels, before they're willing to engage with a sales rep. This means that the load for the B2B CMO really shifts from just being responsible for customer acquisition to thinking about how you engage that customer throughout the entire purchase process—and even after purchase.
The reason is that, similar to what you see on the B2C side where reviews and recommendations have become so important to making big buying decisions, the same thing is occurring in B2B. But rather than it being solely digitally-based, B2B customers are also going into their personal network to validate their business decisions.
SEE ALSO: What B2B CMOs Should Borrow from B2C
At the end of the day, a B2B buyer is as much buying into the belief that the B2B company is going to deliver on its brand promise and meet its commitments as they are buying a specific product. Why? When you make a B2B buying decision, it can be material to the company (and it's definitely career-impacting if you make the wrong decision).
The complexity in that buying decision process, and the many different roles that people have in the process, requires the CMO to be on top of understanding what customers need in their buyer's journey. They need to make sure their content is aligned the right way. And they really need to understand how to create the value that the customer is looking for, rather than just pitching products and services.
I will say that there are B2B clients we speak to in our research that have made that transition and understand that as an executive in the C-suite, you need to move from being the chief marketer to really being on the "O" side of your title, to being a full corporate officer in the organization, taking responsibility for helping drive company strategy with that customer in view.
However, there are many, many B2B CMOs who are still very comfortable being that chief marketer and focusing just on lead generation and acquisition. [That fact is contributing to] a dichotomy in some of our work about how the CMO role is evolving. We're seeing two different ways that B2B organizations are moving: some are moving towards that higher level functionality that I talked about, and others are relegating the CMO to just marketing, to being a functional expert, but not being involved in the overall company strategy.
Bm: You talk about the B2B customer experience, but for the vast realm of small to mid-sized B2B companies that "experience" may be principally delivered by the sales force. As your report also addresses the need for CMOs to more thoroughly collaborative with their peers, do you see a particular need for greater collaboration with, or even ownership of, sales?
SP: Yes, totally. At the end of the day, in order to drive results, it has to be a fluid process between the marketing-driven customer engagement and the sales-to-customer engagement. Marketing's role now, in a B2B environment, is to get its organization on the short list of companies that the B2B customer is willing to meet face-to-face … it's really about making sure that every interaction and every customer engagement touch point is defined in such a way to reinforce the brand. It doesn't mean that the CMO has to own the delivery of customer experience, but they need to be the one defining those touch points.
SEE ALSO: Made for Me — 3 Ways Brands Can Achieve Successful Personalization
Bm: You say that CMOs must collaborate with their peers, with the CIO and sales and business leaders … you say they "must," but have you discovered how they're doing that? How are they claiming a larger strategic role, and how are they earning the right to collaborate, which they might not have had before?
SP: In order to really move forward, to run a business with that customer-obsessed view, it's important to break down the functional silos, and start thinking about how you engage with customers across different functions, to be truly connected and able to deliver that experience.
Bm: So does that mean you see breaking down silos as a CMO task or ability, or does that responsibility land somewhere higher up the food chain … say, with the CEO?
SP: Well, actually, it should be the responsibility of the entire organization. When we say silos, we're really talking about functions. Historically in organizations, functions were developed to be efficient, so sales is efficient as a function, marketing is efficient as a function, [finance and operations and so on.]
"When you start shifting from being aware of your customers to being led by your customers, then the CMO becomes much more important." – Sheryl Pattek, Forrester
Especially in a B2B environment, you're not doing transaction-based business, you're doing relationship-based business. Consequently, it isn't about the functional efficiency, it's about how agile can you be, and how can you take all of your assets and connect them to deliver value to that customer as quickly as possible. This means moving away from that silo view to a connected view.
When you make that transition, and you start shifting from being aware of your customers to being led by your customers, then the CMO becomes much more important.
Bm: Can you think of any specific CMOs who are really taking a strategic lead, breaking down those silos and helping create your "customer-obsessed" organization?
SP: One of my clients that participates in Forrester's Executive Partner Program is Clay Stobaugh, CMO of Wiley. They have gone through a strategic transformation from an old-style publisher to a digital content and learning company. Clay was one of the important drivers of a strategic change that I think of as moving from a "thing and stuff" marketing organization (you do things and create stuff), to a revenue-based organization that's responsible for driving revenue and supporting the customer through all phases of their journey. If you look at the transformation that Wiley has gone through, the only way they could come out the other end is by having the CMO actively involved in the strategy and decision-making process.
---
To say "the only way they could come out the other end" is a pretty strong statement, so we decided to explore it further, with Clay Stobaugh himself. We wanted to see what light he could shed on the need for CMOs to take a more strategic role, and the means by which they do so.
Bm: Forrester's research points to the need for CMOs to be the voice of the customer if organizations are to become truly customer-centered.  Is that part of how you see your responsibility?
Clay Stobaugh, Wiley: Very much so.  At Wiley, we follow what we call our Customer Engagement Framework. We created the framework as an eight-step process that tracks the life-cycle of the customer from segmentation and personas through to conversion and analysis. The work we are doing on personas, for example, allows us to really understand the needs of our customers, and it gives us the opportunity to provide a service that exceeds their expectations.
"The performance-driven CMO is marketer, technologist, analyst and revenue producer." – Clay Stobaugh, CMO, Wiley
Bm: CMOs don't always get a seat at the business strategy table. How did you earn yours?
CS: Performance-driven CMOs have always had a seat at the strategy table. 
Today, with modern marketing technologies, we are able to make even greater contributions. The performance-driven CMO is marketer, technologist, analyst, and revenue producer. With an eye always on the customer, we can provide insights that were impossible a decade ago and create real opportunities for revenue growth. It is this ability to deliver measurable revenue that has fundamentally changed marketing from a cost center to a real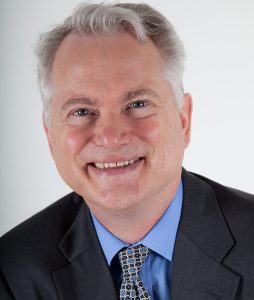 revenue partner that delivers value to the business.
Bm: What advice would you give to other CMOs looking to play a more central role in their organization's fundamental business strategy, both in terms of what skills they should be prepared to bring to the table and what activities they should focus on?
CS: At a strategic level, I always talk about mindset, skill-set, and toolset.
The mindset is that of a modern marketer, someone who is data-driven, and able to measure ROI. And this is not solely a marketing function—when you think about the needs of your customers, whether you are in sales or customer service, you need to have the data and measurements to support the work you are doing. If you can't measure it, how do you know if you were successful and how can you plan your next move? 
SEE ALSO: How Brands Can Squeeze More ROI From Big Data
The skill sets then support the mindset. At Wiley we have an award-winning digital certification program. This training program ensures that colleagues are up-to-date with industry best practices in their disciplines and are providing the highest level of service to our customers. 
Finally, there are the toolsets.  Wiley partners with best-of-breed solution providers like Adobe, BrightEdge, Oracle, and Salesforce, whose toolsets ensure that we are performing at our best.
---
What's your strategy for becoming a more strategic CMO?
The insights revealed in Forrester's research may be fascinating, and the practical applications embraced at Wiley are instructive, but they may not correlate directly with your experience or situation—particularly if you are a marketer at a mid-size, or even small, B2B organization.
Here are several steps you can take to achieve more strategic influence and impact:
1. Consider yourself a business-person first, and a marketer second.
As Stobaugh says, "The performance-driven CMO always has a seat at the strategy table."  Prove that your insights and efforts are the cause of positive bottom line effects and you will discover a suddenly warmer welcome in business strategy discussions. (For practical guidance on this point, please see the column "How B2B CMOs Can Make the Business Case for Branding," especially the comments by Sandy Howe of ARRIS.)
2. Don't just own the voice of the customer, speak it—often, simply, and clearly
In B2B, the customer voice is often more like the din of a chorus or crowd, with multiple speakers making themselves heard all at once, but from different vantage points at different moments along the complex buyer's journey.
A CMO can play an invaluable role by regularly updating senior leadership via executive summaries that prioritize and simplify the most strategically significant customer, prospect, and marketplace insights, feedback, and trends.
3. First (and forever) leverage the power of brand internally
The Forrester research referenced here aims only to cover the impact of brand stewards and their strategies on customers. However, if you want to honestly, effectively, consistently serve that customer and perform as what Forrester calls a "customer-obsessed" company, you first have to build a strong brand foundation. 
As the CMO, you can lead your organization through the branding process (which itself should not be considered a marketing exercise but a basic tool of business strategy). Start with an examination of mission, vision, and values, which can lead to the discovery of an authentic, motivating purpose. Involve the organization across functions at every phase, soliciting their input and investing them in the outcome. Once your organizational purpose is identified, an external, customer-focused promise can convincingly grow out of it. And all along the way, be sure to communicate, communicate, communicate.
RELATED: From the Land Where "Brand" Was a Dirty Word: The B2B Branding Roundtable
In short, branding approached as business strategy produces the kind of employee inspiration, education, and communication that's required to deliver the customer-centric brand experience Forrester so rightly points to as central to B2B success.
One important note: Avoid the trap of branding as a one-time project.  If employees sense the effort is superficial or temporary, they won't buy in. Continue to develop new initiatives, internally and externally, that turn your purpose and promise into self-evident truths, not merely marketing claims.
---
Do you have advice to share?
We've shared some of the latest B2B research and CMO experience—now we'd like to hear about yours. If, as a senior marketer, you've found a reliable route to the business strategy team, please describe it in a comment below. Then come back next month for another edition of The B2B CMO.
Image: Alexandre Perotto