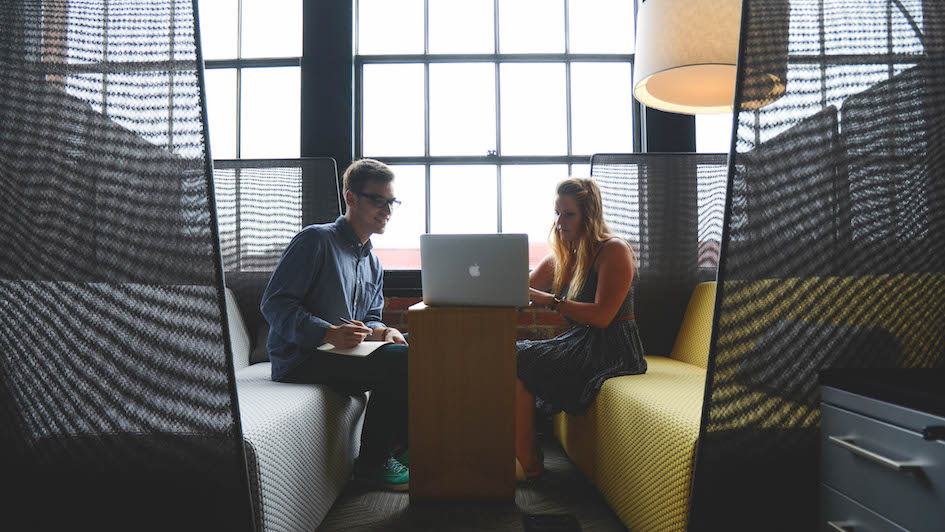 The 17th annual flagship event, ClickZ Live New York (April 13-16), brought together leading experts from brands, agencies, and tech providers who offered cutting-edge digital strategies to inspire, convert, and retain customers. Comprised of four simultaneous tracks, we decided to focus on the "Engage & Convert" program.  What follows are key takeaways from several insightful sessions.
Loyalty Over Likes – Igniting Long-Term Customer Advocacy
Rebecca Marstaller, Director, Digital Initiatives, Lululemon
Lululemon, a purveyor of "yoga clothes and running gear for sweaty workouts," treats customers as "guests." The constant focus is on a "local for global" strategy based on the realization that loyalty happens over time – the "slow road to quick growth" – and cannot be pinned to particular touch-points along the consumer journey. "If you build the right business foundation, and align the company on a few key pillars, you can quickly build a strong brand."
Define Your Audience
Lululemon customers are "guests" and "muses" present the brand ideal.  "We begin by asking, is this offer for the guest or the muse? We believe in community, the local scene, and rather than execute programs for stores, we strive to build communities. For example, we'll build websites for our community brand ambassadors (yoga instructors) before we build out local retail sites."
Two muses, "Ocean" and "Duke," present attractive stereotypes that provide a foundation for campaign consistency. Ocean incorporates a constant set of values and characteristics, while specific marketing activities are determined at the community level.  Duke, an "athletic opportunist" and friend of Ocean, maintains a separate life which provides a basis for the evolving Lululemon male retail brand and shops.
RELATED: Marketing Unbound, Competing in the Age of Disruption
Focus on Local for Global, Geographical Relevance
A local vs. global perspective is key to building the brand while establishing local social networks is crucial to growing the community. "We're rolling out a program where local "educators" (salespeople) who work in our stores are given the keys to our social channel kingdom to use as they wish." Corporate marketing reviews their local posts and selectively reposts to Lululemon's global brand channels, substantially driving views/likes while remaining locally authentic.
As to data, Lululemon is working hard but is in the early stages. When developing marketing concepts, a small test is run to refine the concept, followed by a second proof test before going to market. A recent example is a "surprise and delight" program for top guests in several cities who, based on "how much they sweat" not spend, received $20 gift boxes (a hand-written note, matching top & bottom and a gift card for a local workout), a lavish expense for the company. "It was a way to help us begin to understand how guests act when rewarded for working out … we want to understand the correlation between shopping and sweating as a cornerstone to our marketing program."
Celebrating Failure
It sounds obvious but for us it's not. When creating a culture around failure, how do you promote it internally? How do you celebrate failure? At meetings we ask, what about this makes you nervous, what about it will make it fail? What about it will drive new behavior?  Failure is recognized, encouraged, and celebrated at Lululemon.  "We have an 80/20 saying – 80% of the time, when a program is done locally, you'll knock it out of the park'; 20% of the time it will be something we can learn and evolve from."
Handling Negative Buzz Like the Pros
Dan Soschin, Vice President, Marketing, Ultimate Medical Academy
When you get negative buzz do you turn into Dr. Evil and plot how to attack this misguided individual and defend your honor?Instead, try to keep calm and employ "The L-E-A-D-E-R Methodology":
Listen: Use your two ears first, and mouth last. Good social media skills involve more listening than posting.
Empathize: The customer is always right. How do you engage with a negative reviewer?  It's OK for a customer to feel upset but customers want to know that the company cares.
Acknowledge: (take poetic license – actually, do step A before E). If someone posts something negative on Facebook or complains on Twitter, acknowledge it, even if you don't yet have an answer. The customer needs to know you are working on it.
Decide:  It's like triage. Does it need resolution? Has damage occurred? Decide what to do and be public about the decision.
Engage and Escalate: Whether B2B or B2C, engage the poster but not without pre-planning. Whatever size the business, establish a social media policy, determine the rules of engagement up-front and who in key departments should respond to various comments. The worst scenario is to have several people to respond.
Respond, Regroup, Report: When dealing with complicated issues always respond in the same medium in which you were engaged. If Tweeted, Tweet back; FaceBooked – post a reply; MSM, then text back, etc. Publicly share the fact that you are helping the customer. "We've found that by publicly responding, students, alumni, whomever, will often redact their post entirely, recognizing they over-reacted. The public sees that we're helpful and empathetic, which shows that we're human and helps to calm the person down. Finally, always regroup and report. You want to know how you're doing, to accumulate institutional knowledge, no matter how big or how small the business. Document each issue in a spreadsheet or database so that the next time a similar issue arises you can draw on your experience. Then periodically inform management of how many issues were resolved successfully, and where problem areas exist.
SEE ALSO: When Investing in Paid Social Makes Sense
Customer Advocacy Program:
This may sound expensive and complex but is actually free and easy. Ask your customers to share their experiences with your company on their social channels. Don't seek positive reviews, rather ask customers to tell you how you're doing. And, if we have not met your expectations, let us know how we can help you. Always run advocacy programs by asking, how's it going; how can we do better? Once an advocacy program has gained momentum you will find that customers will rally to your defense in times of need.
Internal / External Social Media Policies:
Community use policies are mandatory if you plan to engage customers in social media and want employees to engage in social. But keep it simple. We say, participate in a productive conversation, avoid vulgarity and hate speech, cyber-bullying, and the like. Then we establish penalties for rule breakers: first a warning, then perhaps kick them off Facebook and, if you're a student, we may kick you out of school.  Should someone drop an 'F' bomb we will delete the comment, but we always explain why. Then take screen shots to document the case and archive it. Well-established policies for both employees and customers are the best line of defense.
Killer Content Marketing, Why Is It Such a Challenge?
Andy Valenti, Senior Sales Maven, TrackMaven
Marketers (82%) are jumping on the content marketing (CM) bandwagon (devoting 30% of their marketing spend) to find they face major challenges. As companies post more content, more frequently, they often find they generate less engagement and their strategies are not as effective (62%) as hoped. Why, when 90% of consumers prefer "good content" over advertising messaging?
Several challenges are rooted in the history of advertising … the days when "Mad Men" intuition ruled over analytics … many companies "do digital" in largely the same way simply broadcasting multichannel campaigns. But as marketing channels proliferate, this new environment poses unexpected challenges – how should a brand appear on each channel?
Nielsen tracking shows that while the number of television channels has exploded in recent years, the number of channels people tune into has not changed for a decade. People are not taking advantage of new options to gather more information, and marketers find they are largely competing with themselves by distributing content widely. Yet, the environment becomes ever more competitive with the launch of every new social tool.
SEE ALSO: How Brands Can Squeeze More ROI From Big Data
The trends show organic posting moving to pay-to-play. As Facebook and Twitter change algorithms to increase revenue, there has been a significant drop in content engagement. Simply blasting content is no longer acceptable as leading channels strive to maintain a sense of community. Another trend, the rise of "influencer marketing," i.e. Beyonce's recent apparel launch, which promises to continue accelerating, is quickly catching the attention of marketers for product launches and content marketing.
Where do we go from here? Data-driven marketing.
Shorten the learning cycle.
Today the cycle is between two and three months. AB testing must be accelerated to optimize CM in real time.
It's much more than social media.
Social media is a major part of content strategy but must be integrated with one's approach to other channels. Does email content strategy match earned media prep. Is social media strategy focused on relevant news? Does content impact SEO? Is it all correlated with data?
Focus on the right metrics.
Pay attention to your blogs to create a sense of community but look beyond vanity metrics – likes and followers – to interactions per post, i.e. Nordstrom generates 22k interactions per post vs. Target's 812.
Are brands engaging their market, creating the sort of content that consumers will want to share because they care? Is it enlightening them? "We need to learn from share of voice. The marketing funnel for B2B and B2C is constantly under attack. In B2B, prospects get 52% through the sales funnel before ever talking to a representative, leaving much room for the competition to steal leads. It's the same story for B2C, where the leading source of product information is online ratings and reviews, for both in-store and online purchases."
While it's important to use data, one must be careful about following the leader. Rather strive to differentiate, avoid the pull to be always on, maintain the integrity of the sales funnel. Always be selective and thought provoking when jumping into conversations, strive to add something new, fresh, enlightening, and entertaining to the conversation, then measure the results and adjust.