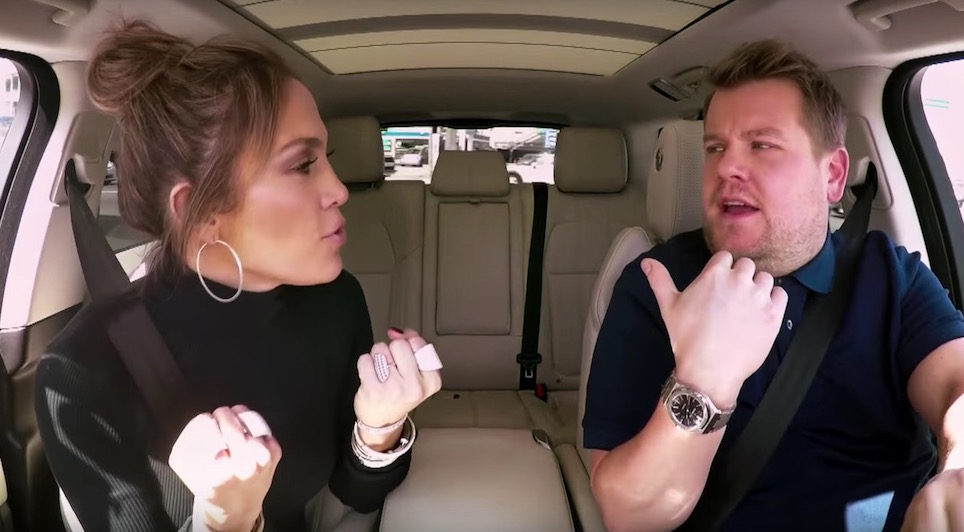 We all know that video is here to stay. Every day, YouTube's one billion visitors watch hundreds of millions of hours of footage – a figure that is growing by 50% year-on-year — but is your brand ignoring video, or worse, spending time and money creating content that doesn't really appeal to your target audience?
While some brands ignore video altogether – and they really shouldn't – some brands create video that just doesn't resonate with the people they want it to. Different videos are popular for different reasons and there isn't a one size fits all approach – however much we'd like there to be! That said, certain video styles are definitely more popular than others.
One area that's really making waves and is driving value for a whole range of brands are web series. These short, similarly structured videos capture an audience's attention with an almost addictive quality, ensuring that people come back for more!
Here, we'll showcase a couple of our favourite (and successful) web series and give a few pointers as to what makes a web series so great.
---
Birch Coffee "Stay Regular" (Independent)
Edge: An intimate, DIY feel brings the viewer up close and personal with the founders and the brand.
Story: Birch Coffee realised they had a valuable asset in their customers – a group of extremely diverse, often remarkable and sometimes famous people. By showcasing these customers, while also filming inside their coffee shops, the 'Birch' experience is conveyed to the viewer.
Huffington Post & Unilever "Talk to Me" (Conglomerate and Publishing)
Edge: High profile celebrities are interviewed by their own children in a series of short-films with incredibly high production values.
Story: Huffington Post and Unilever are both looking to appeal to a younger audience; an audience who are the largest consumers of video content. With a diverse range of celebrities, from the world of politics, fashion, and film, this web series shows the world through the eyes of a younger demographic, captivating the audience with moving stories, humour, and advice.
Nowness & Apartamento Magazine "My First Apartamento" (Video Platform and Publishing)
Edge: Bringing interiors inspiration to life via video.
Story: Embracing the close-up, more intimate form that online video can bring, Nowness & Apartmento Magazine guide us through the home of different personalities, by the hosts themselves who explain how and why their interiors look and feel the way they do.
The Late Late Show with James Corden 'Carpool Karaoke' (Talk Show)
Edge: Hilarious, ad lib comedy, featuring some of the most well-known US celebrities.
Story: Online video platforms have created a new generation of 'homemade' comedians, who use low-tech video to deliver their skits, sketches, and jokes. Established comedians, like James Corden, know that to gain popularity they need to be doing the same – producing online content that mirrors the almost budget nature of their online-only counterparts.
---
What makes these videos popular?
As you can probably guess, even popular web series don't exactly share the same secret for their success. That said, there are definitely some overarching themes in the best web series that just make them so watchable.
Candid moments
Internet videos often play on the up close and personal style. Low-tech cameras, close-up filming, and 'behind the scenes' shoots make the viewer feel more involved in conversation and closer to the action. This style of video provides a conversational tone – one that is more honest, genuine, and seemingly unscripted – letting the audience relax and be drawn into the film.
Keeping things similar
Consistency is very important for a web series. The audience has to know that each video will deliver the similar subject matter, in the same format, each and every time. This consistency should just be apparent in the name of the series, but also the narrative and focus of each video.
Strength in dialogue
It's crucial that a web series contains strong dialogue. The personal nature of a video can lead people to believe that there is no script, that the entire footage is the result of an ad lib conversation. While it's not necessary to have a script, it's important that the director and the cast have a solid understanding of the message delivered.
Many people might think that a successful video needs special effects or animations, but a strong dialogue that genuinely speaks to viewers is far more powerful. Each of the shows above are perfect examples of conveying the essence of the brand, without explicitly saying so.
Narratives can be shared too."Talk to Me," created by Unilever and Huffington Post, shows the power of collaboration; both brands have a similar message to deliver, with Unilever providing the resources and Huffington Post the skills to create a compelling video.
What is the first step?
One of the most important things to do before even reaching for a camera is figuring out why you're creating a mini-series. What's the goal of the series and does it align with the goals of your business? This is where narrative is so important. In any video, the message you want to deliver has to be strong and needs to be tied to your business, but in a web series the message has to be woven through every video, not just one.
Airbnb's new Guidebooks feature is a brilliant example of delivering business goals through a web series. Airbnb wants to encourage travel and enhance their user's experience of the places they visit, and the things they do and see. Their Guidebooks offer stories from a local perspective, delivered through a narrative that encourages living, not just visiting. Other brands have already had huge success by placing business goals at the heart of their web series. In Canada, McDonald's created a Q&A series ("Our Food, Your Questions") which aimed to dispel myths about McDonald's meals and ingredients, increasing the brand's transparency, and altering a negative customer mind-set. Similarly, American Express ran a series of short videos for their #PassionProject. This showed how American Express supports entrepreneurs who are trying to make a difference in the world, not just make a profit.
The attractiveness for a viewer of both the McDonald's and American Express series is that their content is easy to relate to. By seeing real people, use real products in real scenarios, the viewer can emphathise with the situation, interact with the content, and feel as if they could be part of the video.
Time and Time Again
As with a one-off video, the length of a individual video in a web series is dependent on the theme, message, and regularity. However, it's crucial to remember that people's attention spans are shorter and the most recent insights suggest that you only have 8 seconds to engage the majority of your audience.
Again, what you do with those 8 seconds – music, quality of film, bold text, nudity, or a celebrity appearance – will be dependent on your brand's message. While you can spend a long time experimenting with different styles and options searching for your niche, sometimes it's better to speak to people with the skills, knowledge, and experience to know what is most likely to work.
Alternatively, conduct some research. Obviously, YouTube and Vimeo would be the first places to start, but now Instagram allows films of up to one minute, so it'll be worth having a look here too. Not only is Instagram a contender as a platform for a web series – albeit a mini one – the indication of a video's popularity, given by likes not just views, will help you see what styles are working for brands similar to yours.
A web series is one of the best outputs to engage your audience, but as with most forms of audience engagement, it's worth giving careful consideration on the message you're trying to deliver, the most likely places to find your audience, and the style of video most likely to attract an audience to view and follow your series.