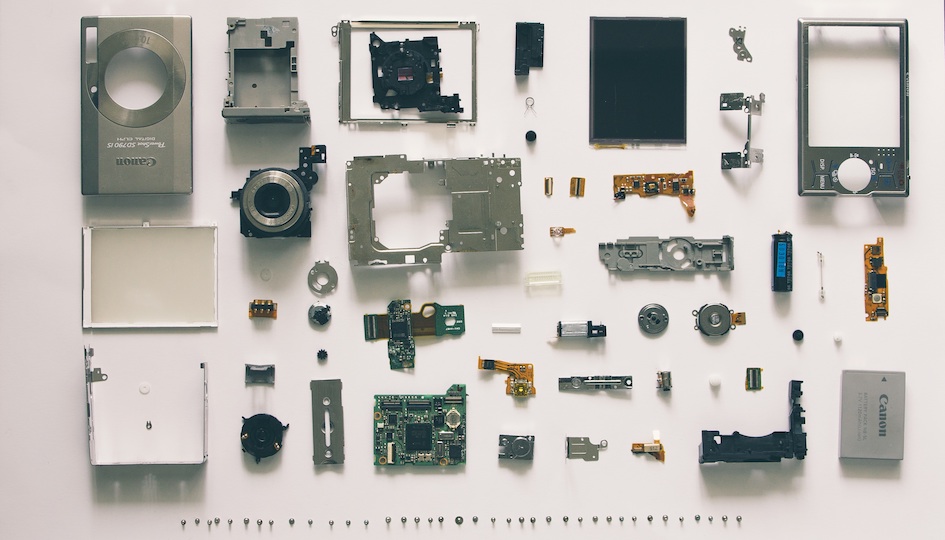 You could almost feel bad for big brands these days. Newer, smaller brands seem much more appealing to the millennial customer, who longs for unique and authentic experiences over predictable, standardized ones. Small brands often seem more special, more fresh, more cool. Sometimes smaller brands can react more quickly to changes in the market, adopt new technologies more easily, and be flexible in discovering new ways of working.
Yet, it is unlikely the artesian can completely replace the corporate, at least not yet. So what can big brands do to infuse themselves with some of the charm and agility of their smaller competitors? Let's have a look at how breaking things down into smaller parts, and bringing employees to the forefront of the brand experience, customization, and innovation can help big brands do just that.
Break It Down…
Into smaller parts, that is. Instead of appearing as an enormous, monolithic entity, big companies can find ways to present themselves as smaller brands with the credibility of a large organization backing them. These can be smaller entities from an operational perspective, such as distinctive business units with a certain degree of autonomy, or more from a marketing perspective in terms of distinct brands and messages that are communicated to the broader public.
Here are some ways we can "break it down" from a branding and marketing perspective:
Leverage Brand Architecture
Instead of putting all products and services under one "masterbrand," large companies can instead create (or purchase) sub-brands that have their own unique identities. This of course requires increased investment, so it shouldn't be done without careful consideration.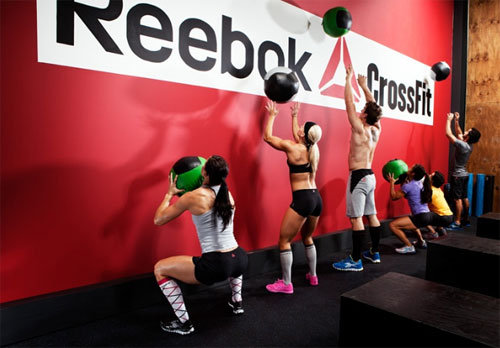 Let's take the coffee category, where the "Third Wave" of coffee shops and offerings has posed a challenge to the "Second Wave" players such as Starbucks and Peet's Coffee. Millennial consumers have a soft spot for a trendy neighborhood coffee shop that has signature roasts or distinctive interior design. To them, Starbucks is too mainstream and standardized, not suitable for coffee connoisseurs such as themselves. Enter Starbucks Reserve, a premium line of Starbucks coffee that includes standalone Starbucks Reserve flagship shops which tap into the appeal of the younger, trendier specialty coffee brands. (Similarly, Peet's Coffee, the original "Second Wave" coffee player, has acquired several "Third Wave" coffee shops such as Stumptown Roasters, to diversify their portfolio.)
When pursuing line extensions or growing their portfolios, large brands need to be careful not to over-dilute themselves. We see this with the Ted Talks brand: it has been used in so many TedX events all over the world, and extended into numerous and varied topic areas, that many feel the core of what Ted was about is now lost.
When a brand wants to move into a new area that isn't close to their core, they can also consider pursuing brand partnerships. Häagen-Dazs is most famous for ice cream. In many geographies they tried to tap into the coffee trend, also in part to drive purchase frequency. But it may have been a better strategy for Häagen-Dazs to offer coffee under another brand, "Coffee brought to you by…" This way, the coffee offering is more credible and it doesn't over-extend the original brand. Häagen-Dazs could still stay true to what they are known for best – ice cream.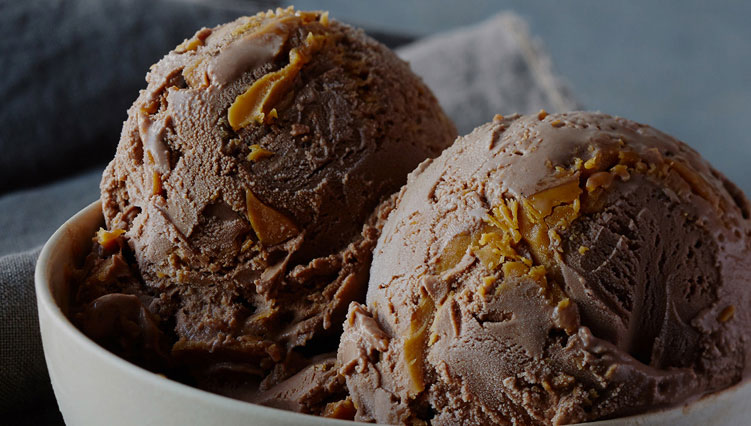 Seasonality and Limited Editions
Another way for big brands to act small is to have special offerings that help "break up" the standard fare. Seasonality is a relatively simple and intuitive way to do this: to vary the menu, the product offering, every season. In food and beverage, this can help build perceptions of freshness and naturalness as well, since locally grown and sourced ingredients should indeed vary from one time of year to the other. (Offering Mango Smoothies all year round in the Midwestern United States? Maybe not.)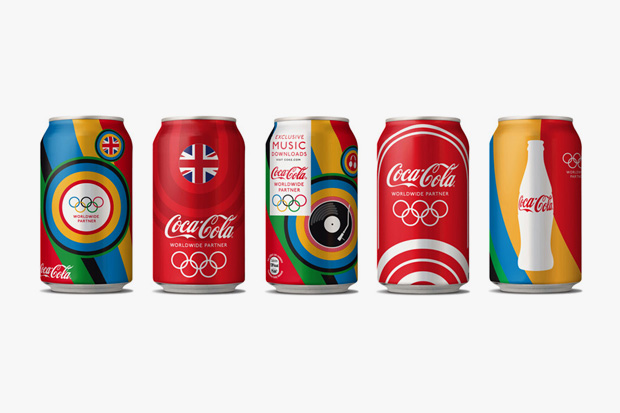 Limited Editions, based on a celebrity, an event (e.g. Olympics), or an occasion (e.g. Brand Anniversary) are other nice ways to provide more variety as well as contribute to building stronger brand perceptions.
Let Your Employees Shine
Large companies can feel more approachable and genuine when they let their employees come to the forefront in the brand experience. Brands can let employees express their own personal style and character in how they present the offering or serve customers.
To reference Starbucks yet again, earlier in the year they released a new dress code that gave more creative liberty to employees to dress the way they want to at work: "Effective immediately, a range of shirt colors beyond solid black and white are welcome, including gray, navy, dark denim and brown, including patterns. Shorts, skirts, dresses, and pants, including dark-wash jeans, are all part of the Starbucks wardrobe, and partners are invited to make a statement with hair color … in keeping with food-safety standards. To cap the look off, beanies, fedoras, and other suitable hats are welcome."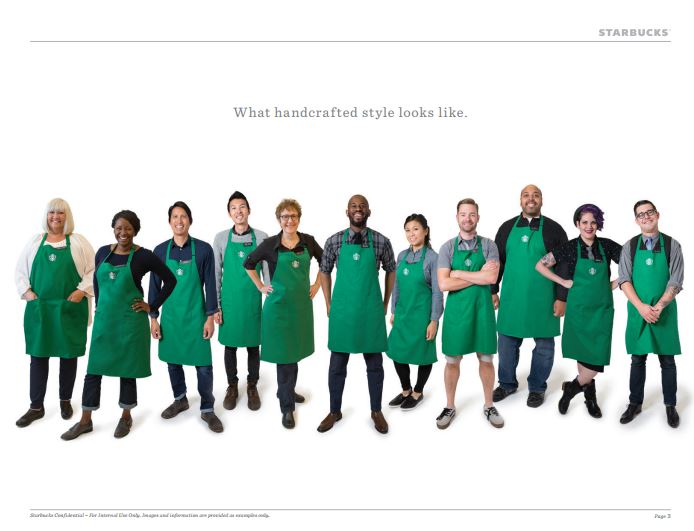 This is a way to appear less corporate in the eyes of customers, and is also effective for engaging employees to feel valued for who they are and trusted as brand ambassadors.
Get Close to the Consumer via Customization
The days of rolling a standardized product off of an assembly line, accumulating inventory in a warehouse, and shipping it in uniform to various points of sale may be coming to a close. Of course, there are products that may persist as they are, such as the original Doublemint gum or classic Noxzema, but most categories are moving towards greater and greater customization.
Broadly, customization can take two forms: the first being personalized service, while the product itself may not change much from customer to customer. For example, at a traditional hotel, queen rooms normally do not vary one to another. But the customer experience may be made more personal by well-trained and attentive service staff, be it at the front desk, room service, or the concierge. By tapping into the personal needs of guests, and by having access to special products or services they can deliver to cater to those needs, a large traditional hotel chain can thus achieve a higher level of closeness with their guests.
In the second mode, the actual product itself can be customized for each customer. NIKEiD customized shoes and accessories is a great example of this, where the customer can select the sport, colour, style, and more for their NIKE sportswear.
Innovate
It is becoming increasingly apparent that big brands must dedicate time and budgets towards innovation. Innovating new products, new brands, and even new businesses keeps a large company fresh and ahead of the curve. This is essential to stay agile and relevant in today's dynamic marketplaces. For example, some traditional laundry detergent category players are starting to explore becoming laundry service providers, or even devoting R and D towards new cleaning or conditioning technologies/appliances, developing new types of stain resistant or self cleaning fabrics, and more. Turns out millennials aren't really into doing their laundry, given the opportunity cost of washing socks vs. doing other awesome stuff. Will we even have washing machines in our homes in the future?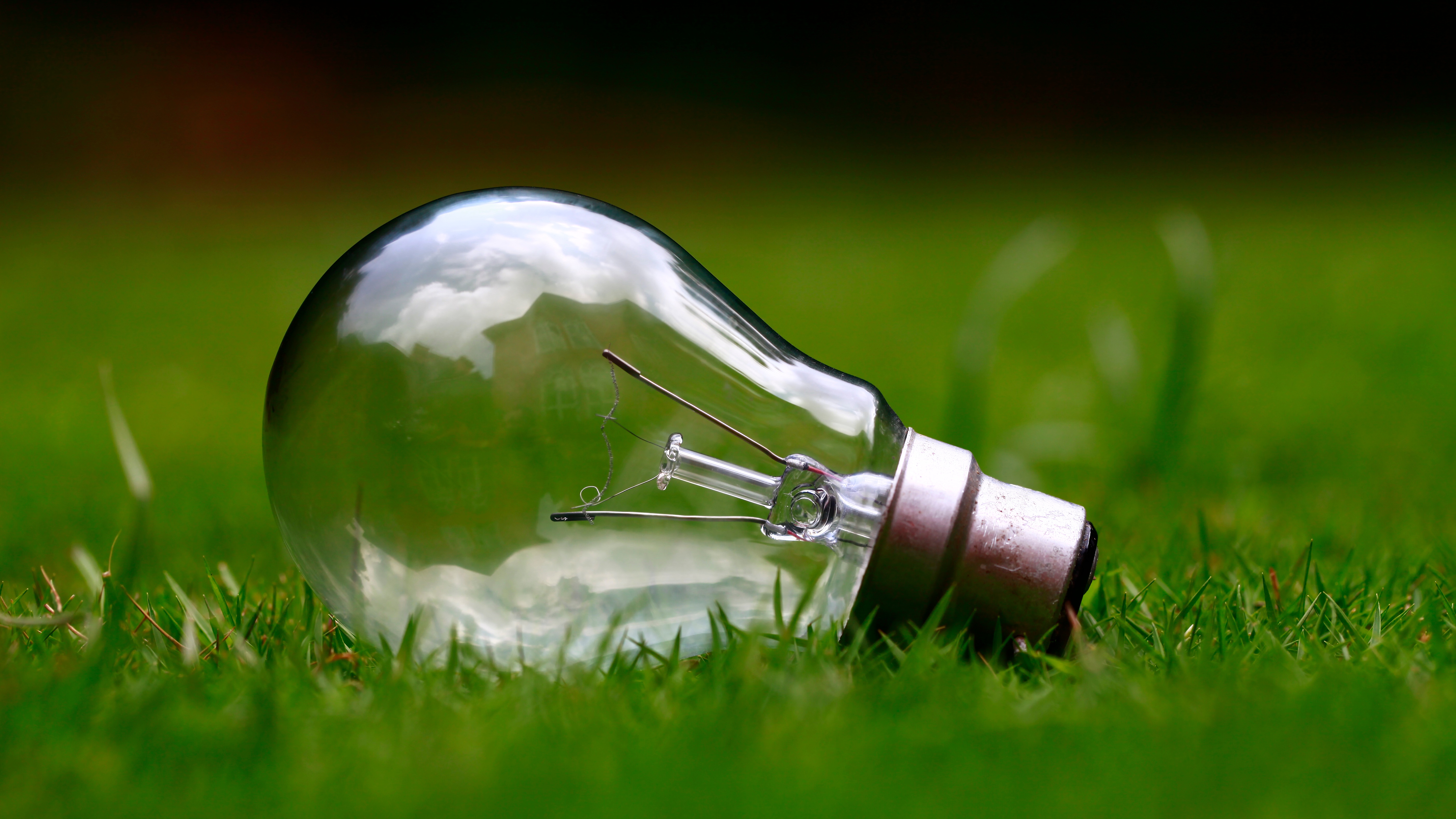 With this much change afoot, it's less a question of whether big brands should act small, but rather how they should do it, and to what extent.
Conclusion: Always Be on the Lookout for Lessons Learned
As the above commentary demonstrates, big brands have their work cut out for them to stay on top of their game in today's dynamic marketplaces. But even if some of the techniques listed here may be challenging to implement due to budgetary or operational constraints, at the very least the top executives and managers in large companies need to be on the lookout for insights they can glean from what their "smaller" counterparts are doing. This should also include keeping an eye on what brands are doing in other markets and adjacent categories. Staying as alert and as agile as possible is key for big brands striving to act small.
Images: Reebok Crossfit Brussels, Häagen Dazs, Packaging Digest, Starbucks