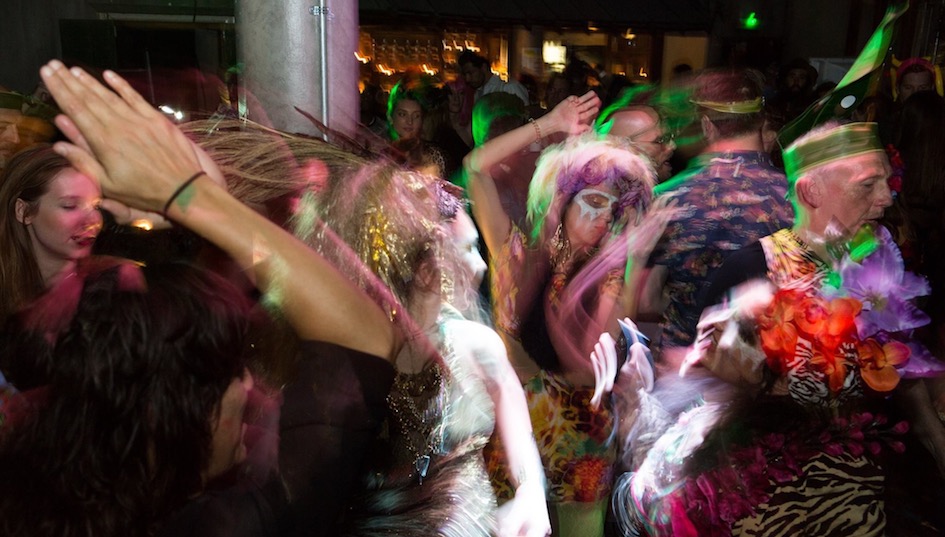 I've been especially inspired recently by two interesting creative startups that are proving how interactive events are increasingly a more meaningful and memorable way for brands to connect with customers and create cultural and creative value. Meet Amos Eretusi of Proptar and Emma Symes of Pomba Girls!
Proptar fuses social investment and talent management providing educational events and resources for young people, ultimately linking them to the music and creative industry. The Pomba Girls are a talented team of performance makers, entertainers, and costumiers creating highly curated immersive theatre experiences for brands and events, which speaks to their own particular brand DNA and heritage.
Whilst the focus of both companies is different and specific to their own visions, what both startups do very successfully is creative interactive experiences that appeal to the hearts and minds of their audiences, ensuring that customers get the best and connecting them to the brands they represent whether that be a MOBO award-winning artist looking to collaborate with talented young musicians or a rum brand looking to create a Piña Colada party at a major sporting event. Through these experiences they also get to tap more directly into the trends, habits, and preferences of their customers, gaining direct feedback through the process and creating cohesion to all involved. Enjoy reading more about the drivers and differentiators of these two up-and-coming young entrepreneurs!
Branding Mag: Describe your business and what stage it is at? What is the biggest highlight to date? 
Emma Symes: Pomba Girls is a female-driven performance company who hosts parties and creative immersive experiences at events. We are going into our second year of trading, so we're still at a very early startup stage but the pace is moving fast! 
Last summer was the biggest highlight — non-stop action! We forged some incredible collaborations with DJs, live musicians, and club promoters, which propelled us to new heights. Our biggest event was our Rio Carnival boat party aboard the Golden Hinde; it was wonderful to be able to create an experience for such an unusual venue, topped only by the fact that the event required us to unleash the party spirit of Rio de Janeiro (my city of inspiration!)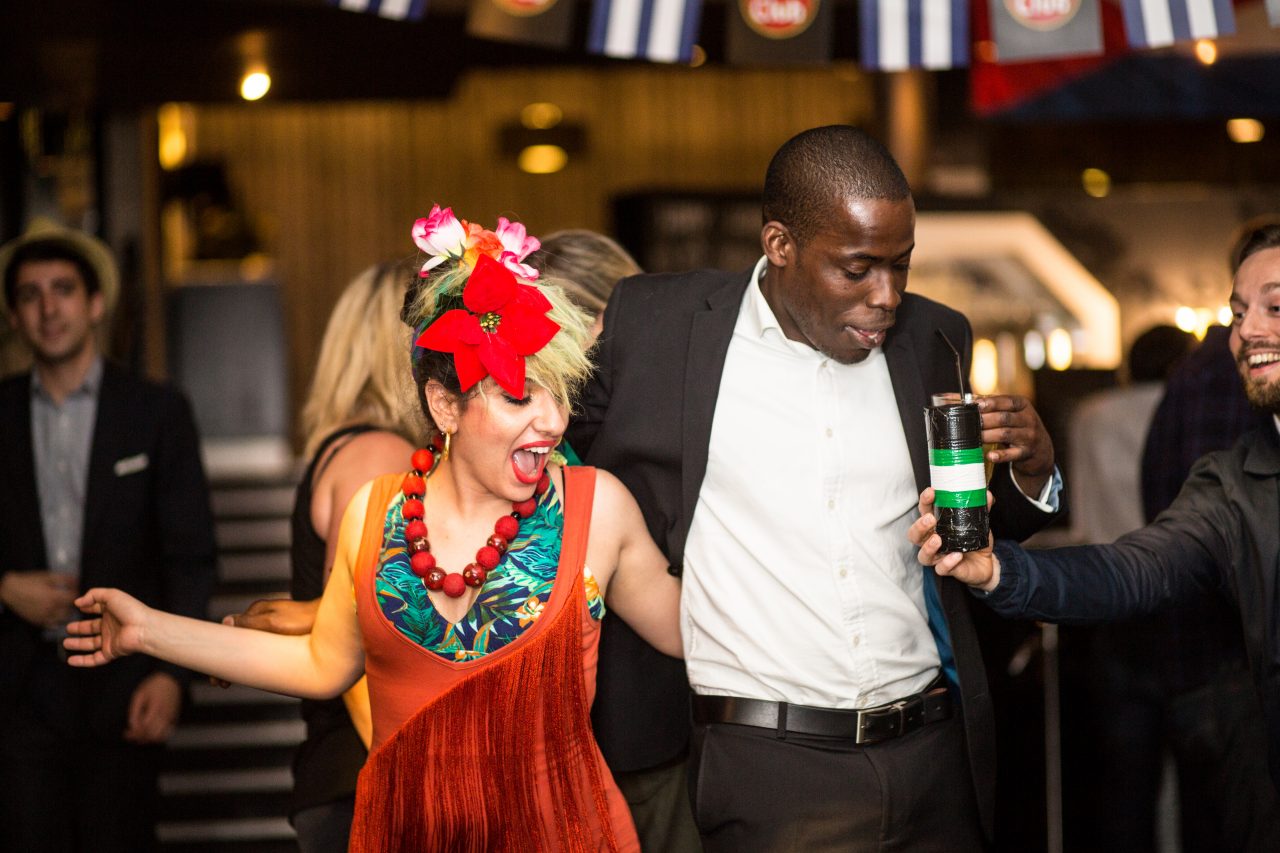 Amos Eretusi: Proptar is a social enterprise and talent management company that aims to provide a platform for local and upcoming talent. We've been running for almost two years and have hosted a range of creative events and worked with a variety of emerging artists. There have been quite a few highlights, but most notable would be getting one of our artists on a UK tour with a 3-time MOBO award winning artist, Fuse ODG. Whilst another highlight was being able to give back to the community by going to my former secondary school to deliver sessions to 170 students on "Life in the Music Industry."
Bm: What makes your business special?
ES: Our network of Pomba Girls (and Boys). This is something I have been growing and building for the past ten years in London and those within our network are multi-talented artists in their own right hailing from many different countries (Greece, Italy, France, India, Israel, Brazil, and Colombia, to name a few!) The Pomba Girls brand has been a powerful means to unite everyone — our tagline "Empowering performers through enterprise" comes from a shared belief that our work has both a cultural and commercial value and we are committed to using both in order to build our careers. 
"The common consensus my team and I found within our community was that there was a wealth of talent, but no support system, no opportunities, and essentially no platform. So we set ourselves the mission to essentially be that platform that would make the difference." – Amos Eretusi
AE: There's a lack of platforms out there for nurturing talent and I believe we provide that. Not only that, but we essentially educate. We create events that allow individuals to learn, network, and showcase their talent. I feel there are a lack of platforms out there focused on nurturing and supporting creative talents and Proptar does just that. I come from a background where there weren't a lot of opportunities available to me as a young teenager and if something like this was available then, I would've jumped at it. Furthermore, our aim is to build a community that allows creatives to rub shoulders with like-minded individuals and industry professionals at our events and encourage people to learn, network, and showcase their talent to a new and wider audience. 
Bm: What was the main driver for starting your business?
ES: Money. I had none and I needed to find a way to make some in order to produce performance. I was tired of competing for arts grants and saw a major commercial potential in what I do, especially within the growing market for experiential events. 
AE: To support and enhance local and untapped talent. The common consensus my team and I found within our community was that there was a wealth of talent, but no support system, no opportunities, and essentially no platform. So we set ourselves the mission to essentially be that platform that would make the difference. Since that moment we've been going off the notion that "alone we can do so little, but together we can do so much."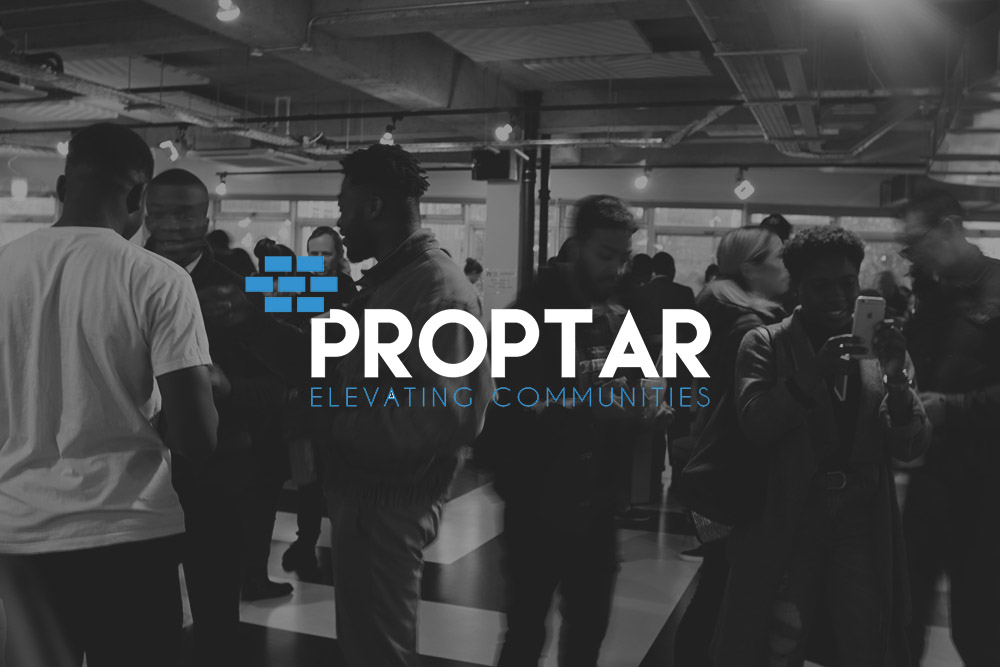 Bm: What do you think are the key ingredients to providing fantastic events or customer experience?
ES: What has always worked successfully for us in the past is applying these skills to the whole process. For our events we use three key ingredients: music, costume, and dance. These hail from the performance training I undertook in Rio de Janeiro with street theatre company Tá Na Rua. Their performance is designed to communicate with people in a direct sense by engaging them in a unique experience. How you use these ingredients for an event/customer experience involves an understanding of process, hence why I split any event into 3 key stages: come together, transform, and unleash. It is this process that enables us to better control the experience and accommodate the needs of the client who may seek to engage their guests in a specific way. 
AE:
Integrity.

Always deliver on what you say you will. From being punctual to providing a certain service. Integrity breeds credibility, which provides more business in the long term.

Strategise.

Have a plan and vision in place, then have strategies on how you're going to implement to achieve the end goal.

Be the customer/consumer.

I know it's hard, but try to separate yourself from your business/event and be the consumer. What would you like to experience? What would you like or dislike? Having an alternative point of view helps to determine whether you're providing a valuable experience.
Bm: How do you think your business supports brands and companies that create value for customers and how far does this make an impact on their bottom line?
ES: In today's consumer culture it is essential that brands are able to authentically engage with customers else they risk devaluing what it is they are offering and losing out on business. The Pomba Girls can support brands by staging memorable experiences that showcase the cultural value within the brand identity and engage customers during the process. 
"Success is having the freedom to do what you want in life. For me, this involves creating spectacular performances that impact how people think and feel." -Emma Symes
AE: Nowadays consumer trends are rapidly changing, especially with the use of social networks and the internet, so it can be extremely difficult for brands to keep up. Proptar stands out in this case because we're immersed in the trends and culture due to the creatives we work with, who are, in some cases, influencers and trendsetters. This allows us to determine what content to curate or events to host in order to provide value and support brands in engaging customers.
Bm: What does success look like for you?
ES: Success is having the freedom to do what you want in life. For me, this involves creating spectacular performances that impact how people think and feel. To make this possible I need to strive for both artistic and financial success by tapping into commercial markets aligned with my artist ambition. 
AE: When I used to respond to this question, I always used to think of something materialistic like a new car, a watch, etc., and attach the notion of success to that. But now, through my experiences, I think differently. Success for me, personally, would mean having the freedom and liberty to do what makes you happy whenever and wherever. With the growth of Proptar as a go-to platform for receiving consultation, networking, and talent management to an international scale, it will provide us with the financial means to make this vision of success possible.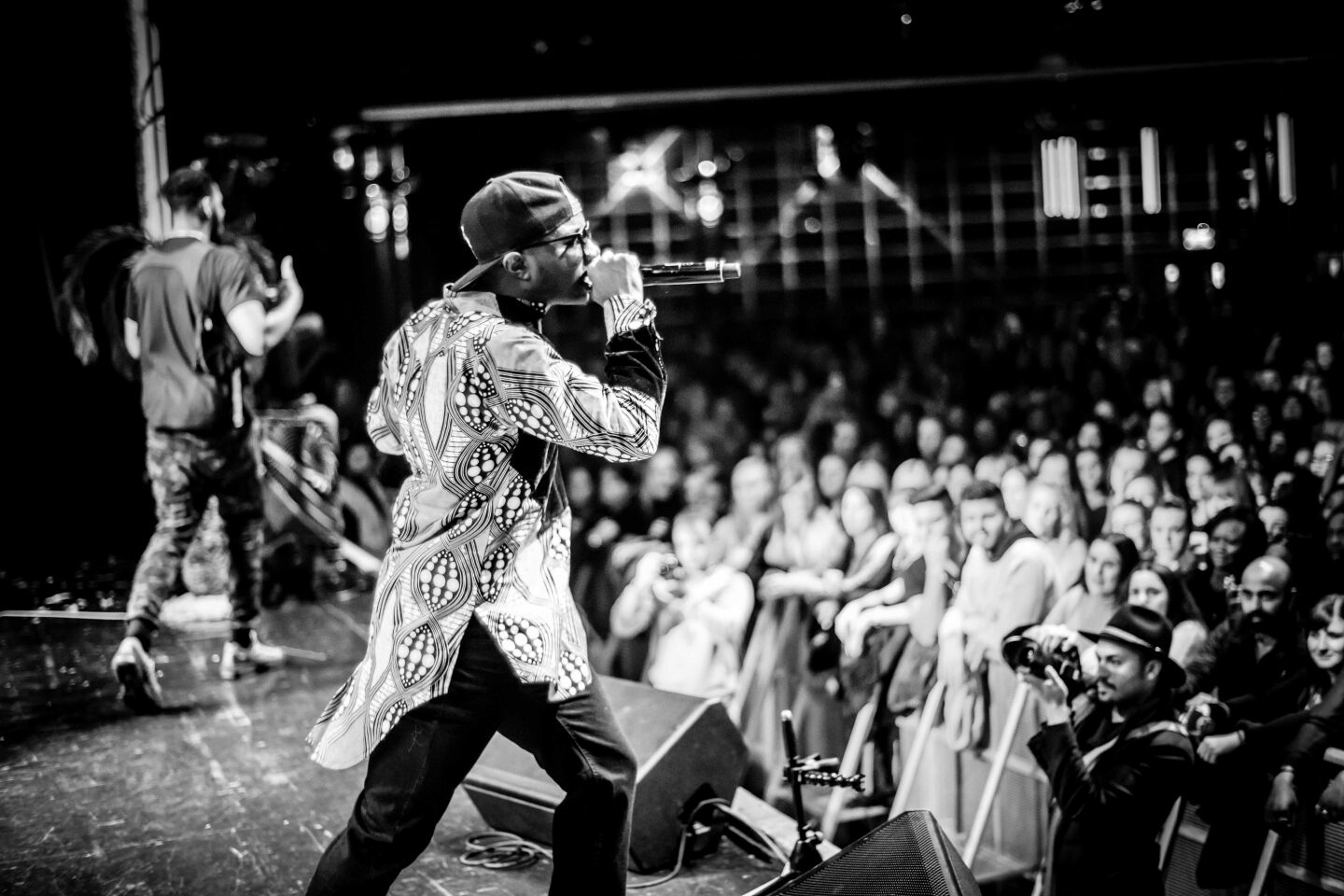 Bm: Have there been any tough lessons learned/what advice would you give to yourself if you were starting your business now? 
ES: Give it time! Many entrepreneurs have to wrestle with the challenge of having big ideas that they want to make happen right now! Whilst this is undoubtedly a driving force that kicks you into action, I am convinced that understanding the realistic timeframe for what you want to succeed is key to enabling things to grow. Had I understood this from the beginning I would have saved a lot of frustration and stress worrying about why things weren't happening fast enough…then again maybe I might not have been as driven to fight for it without those big ideas seeming so possible. 
"If one door closes, another will open and if you're not sure, your "gut instinct" will help you make that decision, just make sure you listen to it!" – Amos Eretusi
AE: Most definitely! Being an entrepreneur provides so many lifelong lessons that help shape you, but if I were to give myself advice if I were starting now it would be to "trust your gut instinct." Too many times I've jumped into situations where my mind was saying one thing and my gut was saying another. I feel at some point everyone will experience F.O.M.O (Fear Of Missing Out), however, not every opportunity needs to be taken. If one door closes, another will open and if you're not sure, your "gut instinct" will help you make that decision, just make sure you listen to it!
Bm: What does 2017 have in store/what are your plans for the year?
ES: 2017 is set to be a big year for the Pomba Girls, with lots of exciting events in the pipeline thanks to our ever growing network. One aspect of the business I am particularly excited about growing is the integration of video production in our work, which has proven to be our strongest digital marketing tool. We have a new member of the Pomba Girls team coming on board to develop this — so stay tuned!  
AE: We have a host of events coming up, as well as a few partnerships on the cards. We are also continually working with emerging artists, so look out for new music! We're also expanding our work within other creative industries, so follow our journey and their might be something of interest.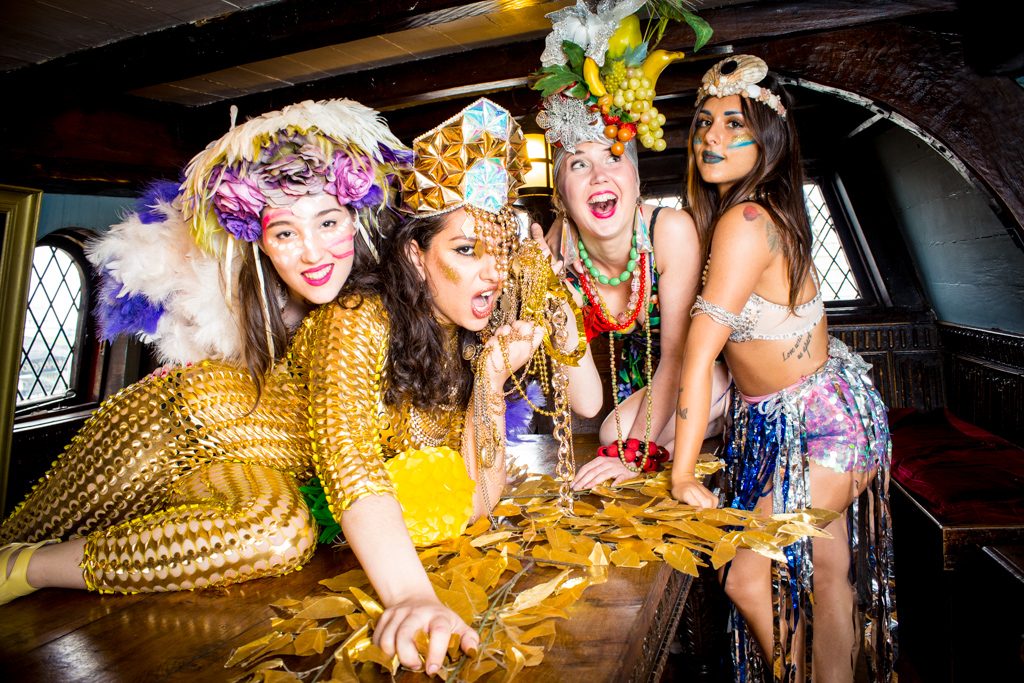 Bm: Who is your biggest influencer? 
ES: The biggest influencer in my work is Amir Haddad, Founder/Director of the street theatre company in Rio (Tá Na Rua). He taught me so much about how to use performance and culture and it has proven useful as I develop the Pomba Girls. In terms of "brands," Havana Club is one who caught my attention following their "Havana Cultura" campaign which centred around promoting authentic Cuban culture (e.g. Rumba music hailing from the streets of Havana street). We used the Havana Cultura digital content as a source for inspiration for a Havana Club Pop Up party we hosted last summer proving that a brand can provide excellent creative stimulation for the Pomba Girls! 
AE: It may sound common because he's so successful, but Richard Branson. I've been reading his autobiography recently and I'm thoroughly inspired by the journey he has gone to reach the heights he's at now. As an entrepreneur, he's certainly made his fair share of mistakes and sacrifices — but it's good to see that there's a light at the end of the tunnel.
Images: Pomba Girls, Proptar