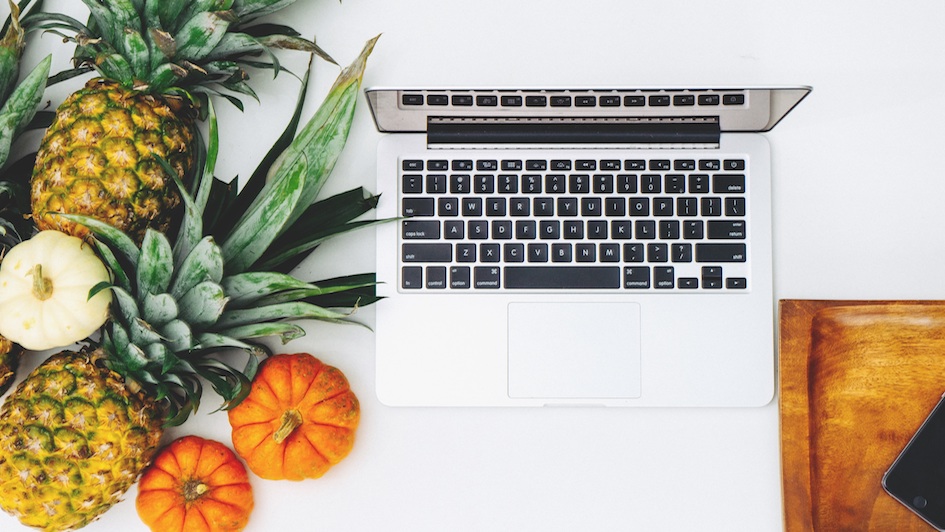 Lisa Williams of TantrumXYZ and Alessio D'Antino of Crowdfooding are successful startup founders pioneering online brands and communities. Borne out of their own personal experiences, they've uncovered a need to innovate and bring new solutions to the audiences they are making a difference to — parents and food startups.
Although they focus on distinct niche areas, the secret to making these online brands valuable are similar — authentic and compelling content with a social purpose and a connected supportive community.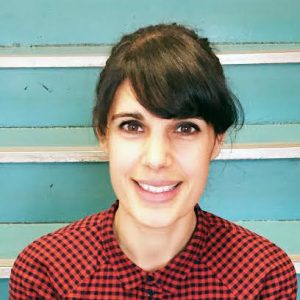 Lisa, a successful journalist, founded TantrumXYZ after having her first baby and she realized interesting publications just weren't out there for a new mom like herself and that there was a gap in the market, not just for moms but for parents more widely to connect, share advice, find cool kids products, and virtually "hang out." 
For Alessio, as he immersed himself in the tech scene in San Francisco, he saw firsthand how tech is changing the food industry but noticed the gap for many startups in acquiring that first all-important investment. He set out to solve that very issue by providing an online one-stop shop for food entrepreneurs to find investment, advice, and networks.
Choice is in such abundance with online resources, campaigns, and groups everywhere we turn, we instead want to cut through the noise and really tap into what's relevant, sincere, and authentic to add that extra value to our busy lives and businesses. I chatted with Lisa and Alessio about their visions, missions, and secrets to fostering engagement, trust, and innovation. 
Brandingmag: Tell us a little bit about you and your career before setting up your business?
Lisa Williams: I've always liked to talk, listen, and write, so journalism seemed like a good career choice for me. I started as a local news reporter, covering crime, politics, and health. I then went into the world of entertainment reporting, doing interviews, set visits, and red carpets come rain or shine, from assistant features editor at Press Association to Conde Nast, where I edited Tatler's website for three years, pulling stunts such as "Guess the royal bottom" and "If Kate Middleton were a hipster." When I went on maternity leave, I struggled to find interesting journalism to match my new experience, so TantrumXYZ was born.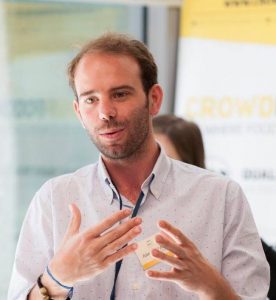 Alessio D'Antino: I started off my marketing career at Diageo by working in their Innovation department for a couple of years. I then moved to the San Francisco Bay Area to join a startup accelerator, Mind the Bridge where I was leading marketing and biz development efforts where I spent the last 2 years before moving to London. While there, I came across a bunch of food entrepreneurs who were struggling to raise funds (hard for tech investors to understand food industry dynamics), so I decided to help them with fundraising.
Bm: Why Tantrum XYZ and Crowdfooding, and why now?
LW: There is plenty of good parenting content around the web, just as there are plenty of nice kids' clothes and toys which don't cost the earth, it just takes a long time to find it all. New parents don't have time, and so TantrumXYZ was set up to do parents a favor: we trawl the web for the best writers, podcasters, filmmakers, and photographers and present an edit of brilliant content alongside an online shop where parents can buy cool stuff for their kids quickly and easily.
AD: We're in the middle of a food revolution, tech has significantly lowered barriers for starting a food biz and startups are tackling some of the most pressing issues that are affecting our food system. After almost 2 years of working closely with food entrepreneurs, investors, food experts, and corporate executives, I have realized that the real problem with bringing innovation into this industry goes well beyond capital. Our mission is to improve nutrition through food innovation by enabling collaborations between startup and key industry stakeholders. A recent example of this is Chocothon, an initiative that aims at creating a shared value platform to foster sustainable Ghanaian cocoa farming by developing technologies that are truly relevant for farmers through a series of hackathons.
Bm: So how are your platforms different to other online market spaces for parents?
LW: Our main point of differentiation — and one that I am extremely proud of — is that we appeal to parents rather than just mothers or just fathers. As we approach a more equal world in which gender stereotyping is increasingly irrelevant, TantrumXYZ provides a site where parents can be parents, just like in the real world. The tone we have set among our community is one of a group of friends, male and female, who have had children at roughly the same time, and who are there for each other, through the silly and the serious.
"Startups and established companies bring two distinct and equally integral skills to the table: the products that consumers want and the infrastructure to bring them to people." – Alessio D'Antino
AD: 3 reasons — we provide all the support needed for entrepreneurs to successfully design, develop, and deploy a crowdfunding campaign. We help them build momentum through pre-campaign (a special time window that helps campaigners gauge the interest and collect pre-orders/investment commitments) to understand when it's the best time to kick-off the campaign (without burning the opportunity, if not ready). And we tap into our network of corporates/investors who are keen to support/invest in food and drink startups
Bm: What do you think are the vital ingredients to reach, engage, and be the go-to place for your target audience?
LW: Trust is a big issue for new parents. There is both not enough and too much information out there for them to call upon — and they're in a world in where they are confronted by a Bounty Pack representative in your hospital bed, just hours after giving birth, so it can be hard to decide who to trust. We are a very authentic brand, practicing what we preach and living the same life, more or less, as our readers, therefore they relate to what we publish and how we publish it. We also tap into a rich thread of nostalgia that runs through life as a parent. One of our most-engaged-with features is a Throwback Thursday on Instagram where we feature vintage toys or cartoons, and our #ParentingLikeABrit campaign struck a chord (it was featured all over national and international press) because it was relevant not just to our readers' lives as parents, but to their childhoods too.
AD: Sharing knowledge is really key, which we do through our educational content like blogs and workshops. Building industry relationships and establishing key partnerships gives access to industry expertise and knowledge by connecting entrepreneurs with (the right) investors, accelerators, corporates, and media partners.
Bm: Do you feel like you've built a sense of community with your customers and what the all important ingredient for you?
LW: Absolutely. We have a closed Facebook group, which acts as a reader panel (e.g. asking questions like "What do you think about this artwork?"), a source for stories, and an advice forum where parents can ask for tips or opinions on anything from doubts about childcare to the best baby bath. We also hold events, such as bring-the-baby stand-up comedy, a monthly business networking roundtable, and a post-natal sex discussion at a pop-up shop in Shoreditch. All of our events have been broadcasted on Facebook Live so we're not limiting them to London guests, and we're planning on hitting the road shortly.
AD: Yes, we believe connecting the right people is the most important ingredient for our business to thrive! This year we held a series of workshops on different topics spanning from marketing and branding to route-to-market and fundraising, to help entrepreneurs understand what it takes to successfully build and develop their business. However, to foster our community we also hold bigger get-togethers such as our Food Startup Christmas market where we showcase more than 25 startup products to about 200 foodies and techies.   
Bm: So what does 2017 hold in store? How do you intend to keep on innovating and do you have plans to grow?
LW: We've just started working on sponsorships as brands like what we're doing, so that will give us room to establish ourselves as a media brand and to grow. An imminent project is the Parental Advisory, which is a mini-site on our page which allows parents to ask any question, silly or serious, and receive a good reply. It's like Quora but with one strong vertical, and designed to look good and work well.
"Time is money, and if you don't have much money to start off, get good with your time." – Lisa Williams
AD: After quite a bit of iterations with startups and key industry stakeholders, we realized that our mission is to improve nutrition through food innovation by enabling collaborations between startups and corporates. Startups and established companies bring two distinct and equally integral skills to the table: the products that consumers want and the infrastructure to bring them to people. Next year we'll be launching our Food Innovation Hub, a physical space in London to foster collaboration between corporates and startups. We've packed our event agenda with even more exciting events and workshops  at the intersection of food and technology to empower food entrepreneurs with the right set of tech tools to get (early) traction for their products and showcase to consumers what food & technology will bring "to the table" in the next few years.
Bm: What would your number one tip be to entrepreneurs embarking on setting up a business?
LW: Time is money, and if you don't have much money to start off, get good with your time. Learn some time-saving hacks for both your digital and real-world tasks, and don't be afraid of saying no.
AD:  Talk to your customers and find out what they really want you to build – build a prototype – iterate with customers (repeat). Putting your customers at the center of what you do is so important to make sure that you develop meaningful products. By doing this you're also building a community of people that care about what you're doing.
Bm: Do you think it takes a certain type of person to be an entrepreneur or can the skills be acquired over time?
LW: I am certainly not a cookie-cutter entrepreneur, and there is definitely space for different personalities in business. However, the basics are important to get right: time-management, people-management, a good decision-making process and a head for figures. You can acquire these skills if you care enough to learn how.
AD: I believe entrepreneurial skills can be acquired, but the entrepreneur's DNA makes the whole learning process a little bit smoother – I believe that being able to "enjoy the struggle" while building the company makes a big difference.