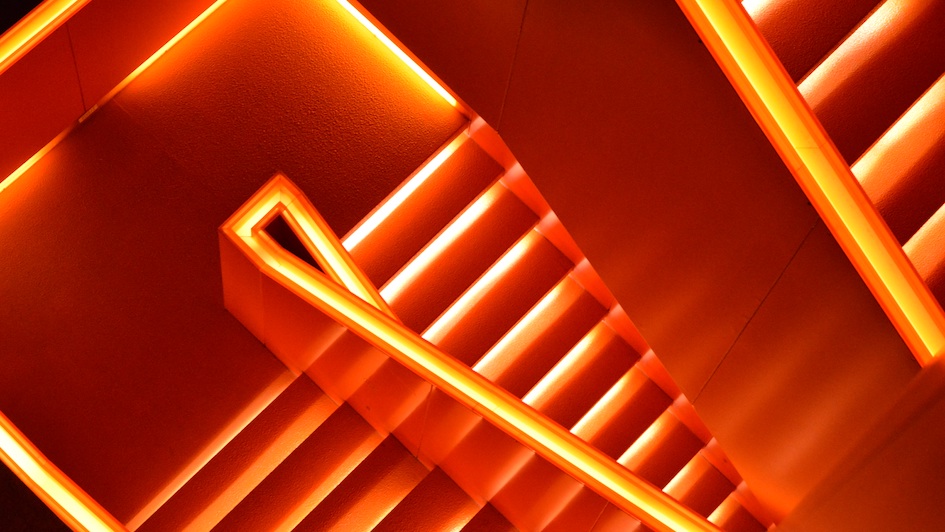 B2C has it easy. At least, that's what many B2B marketers are likely to tell you.
Internally, consumer marketing professionals more often operate in brand-centric organizations that understand the value of what they're doing. And externally? B2C frequently sells to just one self-empowered customer. On the other hand, B2B marketers typically operate in sales-centric organizations with little understanding of, or heart for, brand marketing. And, most difficult of all, they face a much lengthier, more complex sale with multiple gatekeepers, influencers, and decision-makers in a B2B transaction.
This came up in a recent conversation with Randall Skattum, Global Marketing Communications Director for Celanese, the company that bills itself as The Chemistry Inside Innovation. As he put it:
"How do you help facilitate that conversation with a customer where one of the members of the buying team is looking at it from an engineering perspective, one may be looking at it from a design perspective, and another one is going to be looking at it from an evaluation perspective? How do we tell our story to all of them while also helping to demonstrate why we could potentially provide value vis-a-vis our competitors?"
Do his comments resonate with your experience?  They're certainly in line with this author's years of helping B2B marketers navigate the shortest distance to a sale – a journey that is typically much longer than in B2C, and one which can be accelerated and simplified by observing three key principles:
Maximize the power of brand

Align sales and marketing

Switch from hype marketing to help marketing
Maximize the power of brand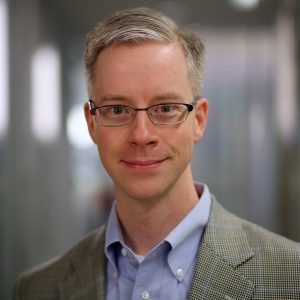 Many B2B marketers still have a product-centric mindset, what Skattum calls the "If we build it, they will come mentality," to which he adds, "Godspeed and good luck to those who promote this." That mentality emphasizes product features and functions, whereas a brand mindset focuses on customer needs and how the brands' purpose, promise, and performance together as an overall experience fulfills or even exceeds those needs.
Skattum says, "Celanese has been trying to get away from the old mindset and build a funnel and a process by which we understand the trends affecting our customers.

For instance, instead of just having an account manager and product marketers thinking about what the strategy should be for their products, we include field development engineers in our process. As you might imagine, they previously worked a little bit more behind the scenes, but now we're now putting them in front of the customer in a more commercial role. That way they can better understand what the customer is trying to do and the trends and challenges they're facing.  With that understanding we have the capability to translate customer insights into engineering execution, and not just marketing messages."
Doing that kind of deep "discovery" about your customers – and hopefully about your own organization too – is the first step in developing both a brand strategy and a brand mindset, with which you can:
Sell on purpose: Understand why your company uniquely matters to your customer and industry on more than a purely functional level – know your purpose. This enables you to connect to customers in a way that is much more meaningful to all concerned.
Activate a sales-supporting culture across the organization. Purpose informs and inspires customers and employees alike. When teams across functions know their collective purpose – why their daily efforts matter to the company, the world, and themselves – they are more motivated and better equipped to fulfill the brand's promises and work together to deliver an exceptional customer experience.

Differentiate your product, even in a commodity environment. The most basic function of branding is to differentiate your company and its products. Research has shown that branding, by clarifying why you are different and better than other choices, earns you preferential consideration, even to the point of justifying a price premium.
Align sales and marketing
Sales and marketing may be (mis)conceived as the Cain and Abel of the business world, but those who learn how to harness the power of sibling rivals in a unified team reap major rewards. Sometimes that means tight collaboration between separate functions, as in the example of UL, shared by their CMO, Kathy Seegebrecht, in one of my previous columns.
And other organizations choose to integrate the functions operationally. As Skattum describes it, "Marketing has moved over to the sales organization and now reports through our global sales leader – which has been great. We've created the missing connection. That's one of those things that marketing has always been challenged on, namely, how do we pull in the sales organization to understand what marketing can do for them. Sales is that last mile, and how they engage with customers, what information they provide them, how they equip them to present the company's expertise, represents a real opportunity."
Switch from hype marketing to help marketing

Today, sharing knowledge is not just how you make your mark within the established customer relationship, it's a huge part of how you establish the confidence and trust required to establish relationships in the first place. According to Skattum, "Marketers can really help make connections with B2B customers, and differentiate your company, by effectively sharing your knowledge and expertise."
Two of the most compelling ways to share a sample of your know-how are to:
Engage through content. It's hardly a secret that B2B marketers are discovering the benefits of content marketing. However, what the most astute are realizing is that while those benefits include SEO and the power of attracting relevant inbound traffic, they extend well beyond that into the realm of relationship building.Skattum describes it this way: "There's this traditional toolkit for the B2B space that we've always beaten to death, and it's the trade show. We put all our stuff on display, hope people come by our booth, do demonstrations, put out a series of success stories and press releases – things like that. But that's just making noise in the marketplace. My passion has been to figure out how we switch away from that 'push' and awareness type of marketing, and dive into something that is more about engaging with a customer, through thought leadership or other activities that demonstrate our expertise and our ability to help them."This is what, in

a previous B2B CMO column

, the content expert Jay Baer refers to as "Youtility," the approach of offering "help, not hype." Because when you hype your products, you're pitching, you're pushing, and it's all about you and your brand. When you help customers – with articles, information, apps, learning opportunities, pre-sale consulting, etcetera – it's all about them, and helping them trust, and turn to, you.
Empower through connections. Today's most successful B2B marketers extend the help-not-hype approach well beyond simply publishing blog posts and articles. They look for unique ways to provide value ahead of the sale.

 

In the case of Celanese, which must sell complex material solutions through equally complicated customer-organizations, this manifests powerfully in what Skattum refers to as being "connectors."He says, "At Celanese, we see the full value chain. We know what it takes to get a product from pellets into production into a vehicle, for example. Well, why aren't we pulling those people together – the automotive OEMs, the molders and so on – to understand their various needs and help them accelerate what they can do to be successful each in their own arena? That's the role of being a connector, if you will. And in it we can even help set the vision of the trends customers are facing, helping them understand how they can address their challenges and opportunities with our solutions today."
Maximize the power of brand. Align sales and marketing. Switch from hyping to helping. No, B2B marketing isn't easy, but approached from a brand mindset as a unified organization with a shared purpose and passion to serve and not simply sell your customers, it can be extremely effective.