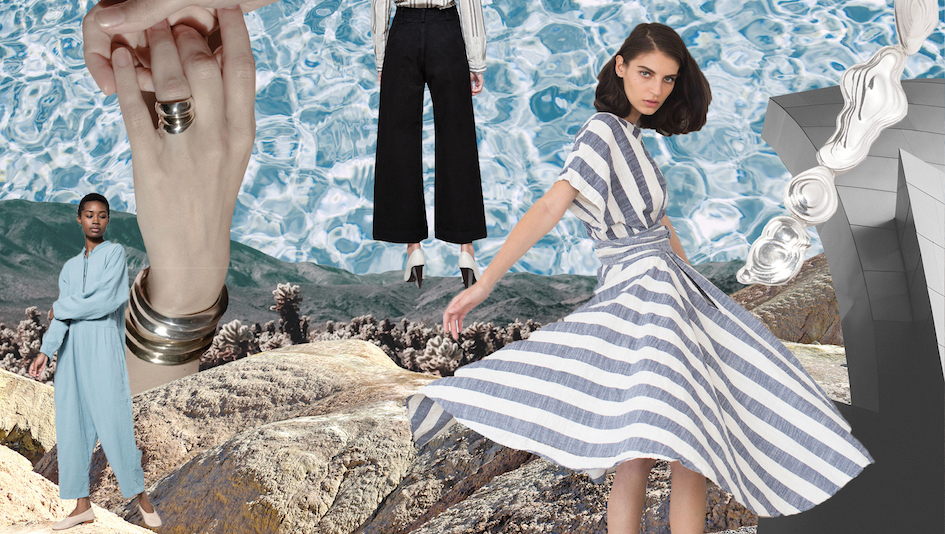 Dorte Lange and Jacynth Bassett are both fashion lovers who believe in the value of sourcing clothes that can be worn with pride; clothes that express individuality, beauty, and are made to ethical standards; fashion that showcases our diversity, our values in the consumer choices we make, and ultimately our style. Dorte and Jacynth are founders of Lissome and the-Bias-Cut.
These two brands are encouraging consumers to take a fresh look at their connection and relationship with clothing, helping them make informed choices about the provenance and quality of what they wear, whether it's the mindfulness of the materials used or the love that has gone into making them.
Dorte created The Lissome to show that buying fast is not the only option. The startup serves as a bridge to connect conscious fashion lovers with fashion brands that neither compromise on the quality of their designs nor on their integrity and values. Jayncth founded the-Bias-Cut to follow her vision: that no woman is invisible or irrelevant and to help women over 40 find beautiful, quality garments for their age group.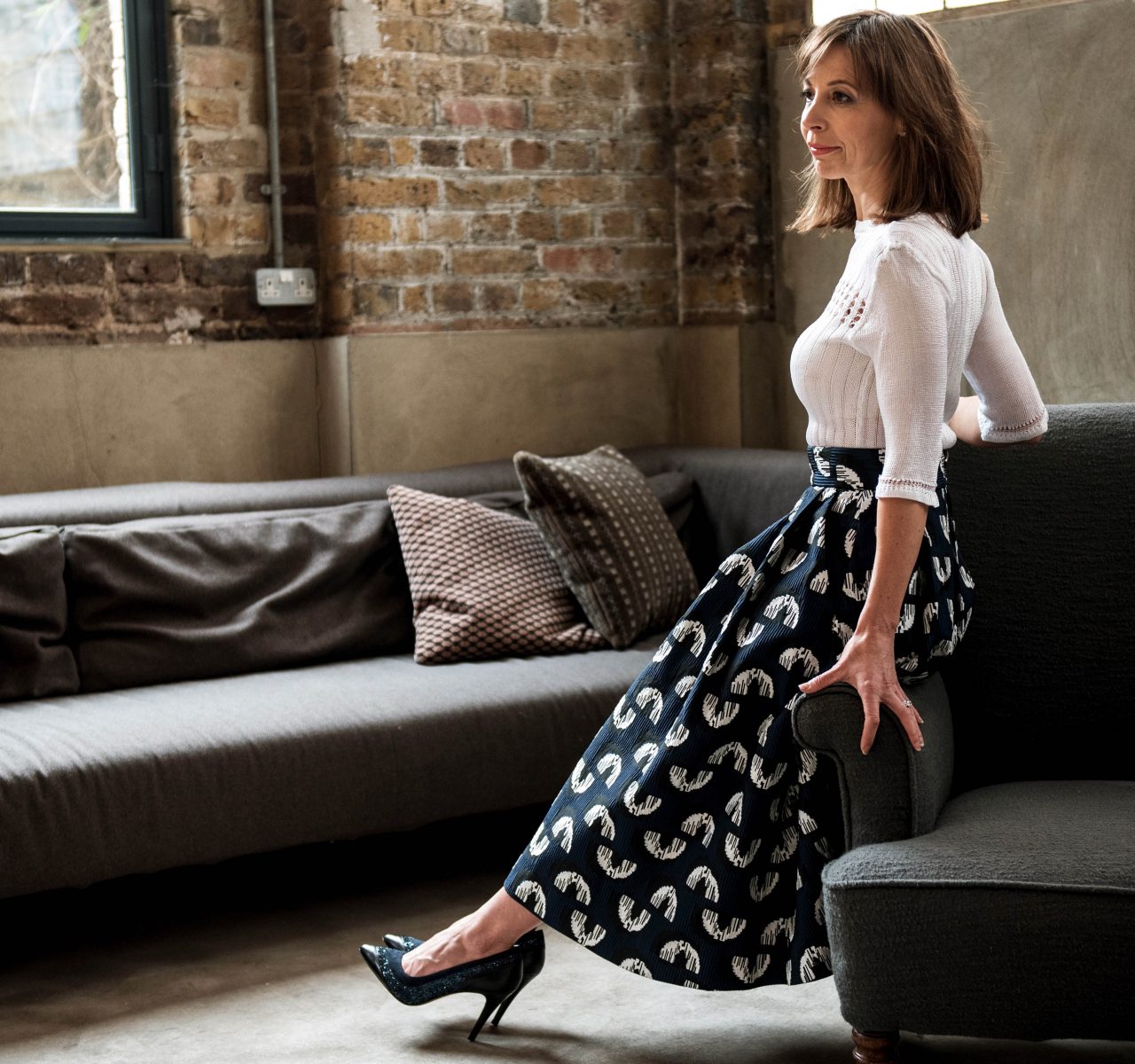 Both women believe in greater integrity and transparency in the industry, supporting brands out of love and from a sustainable standpoint rather than a quick fix. With fast-fashion permeating the market in recent years, there has been growing awareness about compromised workers' rights and standards. Shockingly, the fashion industry is the second largest polluter after oil. There was also the awful collapse of the Rana Plaza factory building in Bangladesh. There is a need for brands large and small to take action.
It's really encouraging to see companies like Lissome and the-Bias-Cut, driven by their passion for fashion, bringing more versatility and awareness to the market by showcasing brands that guarantee quality and ethical standards, giving consumers more platforms they can trust. These are clothes they can cherish and as a result, are more likely to keep and wear for years to come, ultimately giving these purchases a much better value in the long run. We discover that there are many diverse ways of acquiring beautiful clothing, from buying vintage to buying from independent designers to leasing clothes… so lets have fun exploring the options!
Branding Mag: Please tell us about your business and when you found it?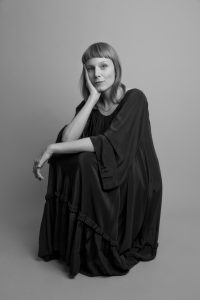 Dorte Lange: I launched Lissome in March 2016 as a thoughtfully-curated online magazine and directory that showcases high-quality and conscious fashion brands. As a next step, I will be launching an e-commerce platform alongside the magazine in May 2017.
Jacynth Bassett: the-Bias-Cut is an innovative multi-label, online-led retailer that truly celebrates style at every age. We curate collections featuring some of today's best premium, contemporary labels, whilst always keeping the modern, grown up woman in mind. Everything is modeled by real women of varying ages, heights, shapes, and sizes, and customers are empowered to shop via their body shape, areas they want to celebrate and areas they want to cover. We also regularly host pop-up parties and shops where guests are invited to pick up style and beauty tips, browse, try on our collections, and mingle with fellow style-lovers. And we also run a forum on Facebook called 'Ageism Is Never In Style' with nearly 1,000 members. Ultimately, our aim is to cut through the age bias within the fashion industry and prove that all woman can – and deserve to – look stylish. I have been developing the-Bias-Cut since 2013 as–now being 24 (and then 21) –I felt a great responsibility to truly research and understand my customer. I then founded a blog in July 2015 to start a dialogue between myself and my followers, and finally opened the boutique in March 2016.
Bm: Why was it the right time to set up your business and what's your main inspiration/driver? 
DL: I have been working as an art director and creative for the fashion and lifestyle industry for the last decade, for boutique design agencies in Berlin, Lisbon, and London, and for publications such as ELLE Magazine. I can still recall quite clearly how in the past I never made a connection between clothing as being part of and having an impact on the natural world, on animals, and on humans. I just saw them as something beautiful, sublime, something that I could be playful with and something that filled my life with joy.
"Never before in history has fashion been so cheap, so fast-paced, so disposable, and so wasteful" – Dorte Lange
But at some point something did change. As my awareness was raised, I started to grasp the vastly negative impact of the fashion industry. I was highly concerned when I learned that today, fashion is the world's second most polluting industry after oil and that most fashion companies produce in countries where prices are the lowest and where workers' rights and environmental standards are the least protected. Never before in history has fashion been so cheap, so fast-paced, so disposable, and so wasteful. And that's how this platform came about – at some point I knew that I wanted to create positive change and that I wanted to show that buying fast fashion is far from being our only option. I started Lissome as a bridge to connect fashion lovers with fashion brands that neither compromise on the beauty and high-quality of their designs nor on their integrity and values.
JB: I was inspired to start the boutique after growing saddened and frustrated at seeing women, like my mum, feeling invisible in the eyes of the fashion industry largely because of their age and bodies. Style is like a fine wine; it only develops with age, and women want to look modern and chic at any age. Yet the fashion industry still largely only caters towards those in their 20s and 30s.
Bm: What are your company values? 
DL:
Mindfulness: to act with attention, respect, and care for oneself and one's surrounding environment.

High-quality: to ensure the highest standard in products and services and equally in their presentation.  

Transparency: to provide our audience with all the information needed to make conscious consumer choices.

Diversity: to advocate the notion that sustainability in fashion is a healthy and mindful approach to production, as opposed to a uniform style.

Beauty: to inspire our audience to form emotional and lasting connections with their clothing and to celebrate the beauty of life.
JB:
We refuse to sell any brand that patronisingly targets the 40+ customer. Elasticated waists or big sacks are a no-no. The rule is that, if at 24 I don't want to wear a label, then why should my customer? So we only sell brands that work on all ages – and even those that typically target a younger customer.

Everything we select has to be of beautiful quality, lasting style, and a flattering cut in equal measures. We won't sell any piece that compromises on one of these elements. So whilst our pieces are of a premium price point, they really are worth it.

We don't believe in fast disposable fashion. It's bad for the environment and results in appalling working conditions. So whilst everything we sell is contemporary, it also won't date quickly. It is meant to be loved and last for years, and many pieces are so trans-seasonal – we even have a wardrobe heroes section on the website. They are wardrobe staples that can work all year round.

We don't do lots of sales. We value our designers, our products, and our customers too much to keep undercutting with flash sales.

We recognise that women are different – so we don't just cater to one type of woman, or one body shape. And we know that some women want to cover body areas, whilst others don't. So we have a range of pieces, that's always increasing, that recognises this.
Bm: There is a growing trend towards social, ethical, and eco-friendly-based businesses. Are there any that stand out as being particularly brilliant and why? 
DL: There are so many wonderful and emerging mindful fashion brands these days! I put together a brand directory that lists a good selection of some of my favourites. Recently, I have come across a great underwear label from Barcelona called Löv, whose underwear is ethically made in Europe with certified organic cotton. I love their strong values, their overall high sense of aesthetics, and I love how they present the female body in all its diverse beauty. It is a brand that really takes responsibility and sends out a positive and empowering message for women. Generally, I believe in doing things smarter, i.e. by merging technological innovations and sustainability, by rethinking our economic system in terms of a "waste-less" circular economy, and by furthering healthy material innovations, production, and recycling technologies.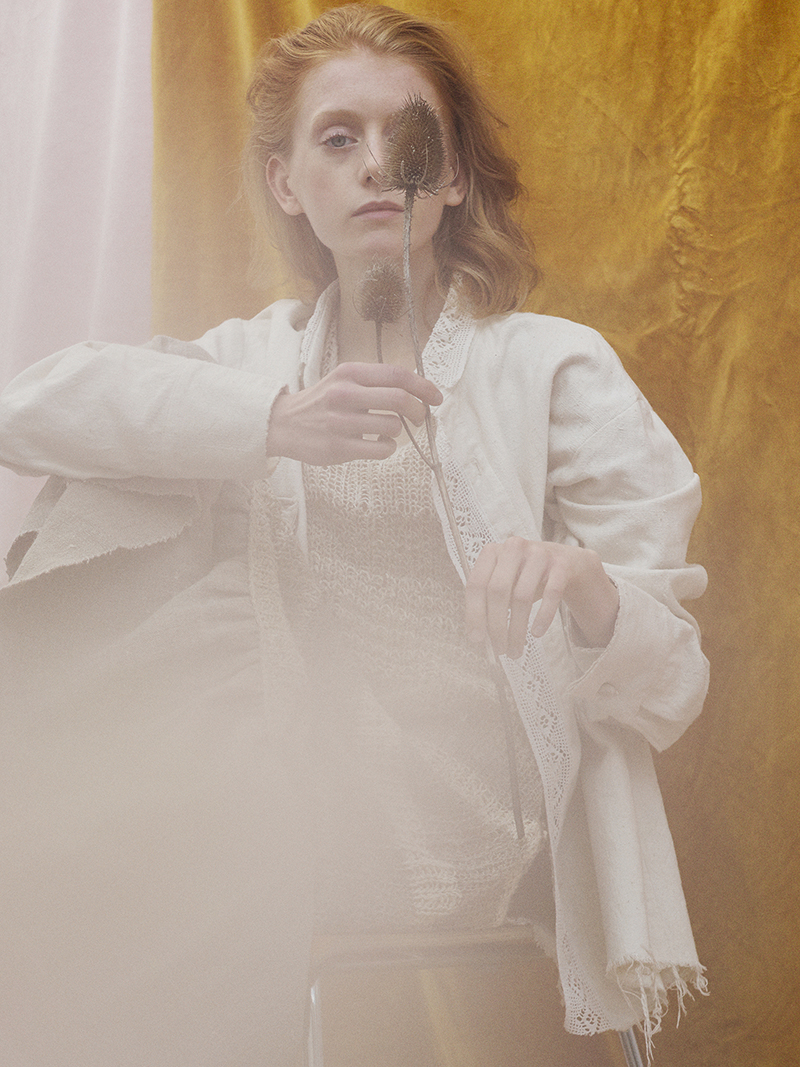 JB: There are lots of sustainable fashion businesses out there which I really respect, but outside of the industry I'm particularly interested in food waste businesses such as OLIO and Nibs etc. Aside from being a big foodie, I think it's appalling how much food goes to waste in supermarkets, offices, and in homes. It's really quite shocking – and to think there are so many people with nothing to eat in the world. Food is a basic commodity, but we're treating it with such indifference. So businesses that are finding new and innovative ways to tackle this issue are really great. I also really respect businesses that are starting to recognise the impact of mental health on their employees and why it is important to treat them with respect.
Bm: What are your main challenges and how do you overcome them?
DL: Gaining visibility and creating revenue streams. How will I overcome these challenges? Through persistence, constant learning and improving, and a huge passion for my work.
JB: My background isn't in fashion – I studied Law at Cambridge and started working on the boutique as soon as I graduated, so it was tough breaking into an industry with no experience. But I had built up a long self-taught understanding of the industry, and continue to educate myself about it. It was difficult at first – I was easily dismissed and the industry itself was quite overwhelming, but I stood my ground and persevered. Actually coming at the industry from an outsider's perspective has been an advantage as it has allowed me to look at it objectively with a fresh pair of eyes.
I have also surrounded myself with mentors and expert advisors who can help provide knowledge and guidance that only experience would teach. My other main challenge has been financial – I have funded the business myself with my minimal savings. As such, I have had to work very hard to find ways to keep costs down. I have had to do pretty much everything myself and, in doing so, have taught myself the necessary skills. I've also had to be creative with marketing and working with influencers who usually tend to charge large fees. 
Bm: On the flip side do you think some companies use their corporate social responsibility (CSR) credentials as a marketing/PR tool and pay lip service to it in reality? 
DL: Personally, I have much more faith in the smaller brands than in the large fashion corporations. I have met amazing independent founders with big hearts and great visions that put so much passion and hard work into creating positive change in the industry. And as much as I think that it is important that companies like H&M are engaged in the debate, I believe that they could do so much more. Large global corporations have the financial power to create a really big impact, but currently they are still encouraging us to take part in a harmful throwaway culture. 
JB: I'm afraid so. I know of brands and retailers who have carried out a social campaign for awareness, only to drop it behind the scenes, or promote supporting a charitable cause purely to increase profits. I'm quite skeptical of companies that commit to things that have little or no relation to them at all – it seems very superficial.
"We've ended up in a disillusioned situation where the true value of commodities is undervalued and we're having to pay the premium for ethical clothing which leaves the consumer with a choice around priorities." – Jacynth Bassett
The key is commitment – if a company isn't just doing it for lip service, its CSR should permeate throughout it from top to bottom and it should be reflected in the services and products it provides.
But I also think companies aren't entirely to be blamed. There's so much pressure on them to be seen as ethical, and yet still charge very little for their products or services. Essentially, ethical businesses are also going to be more expensive. And there are some customers who just want cheap things. We've ended up in a totally disillusioned situation where the true value of commodities is being undervalued, and that has come at a cost. So as much as it's important for businesses to be seen as ethical, customers equally need to decide where their priorities lie – with a cheap price point or with an ethical supplier?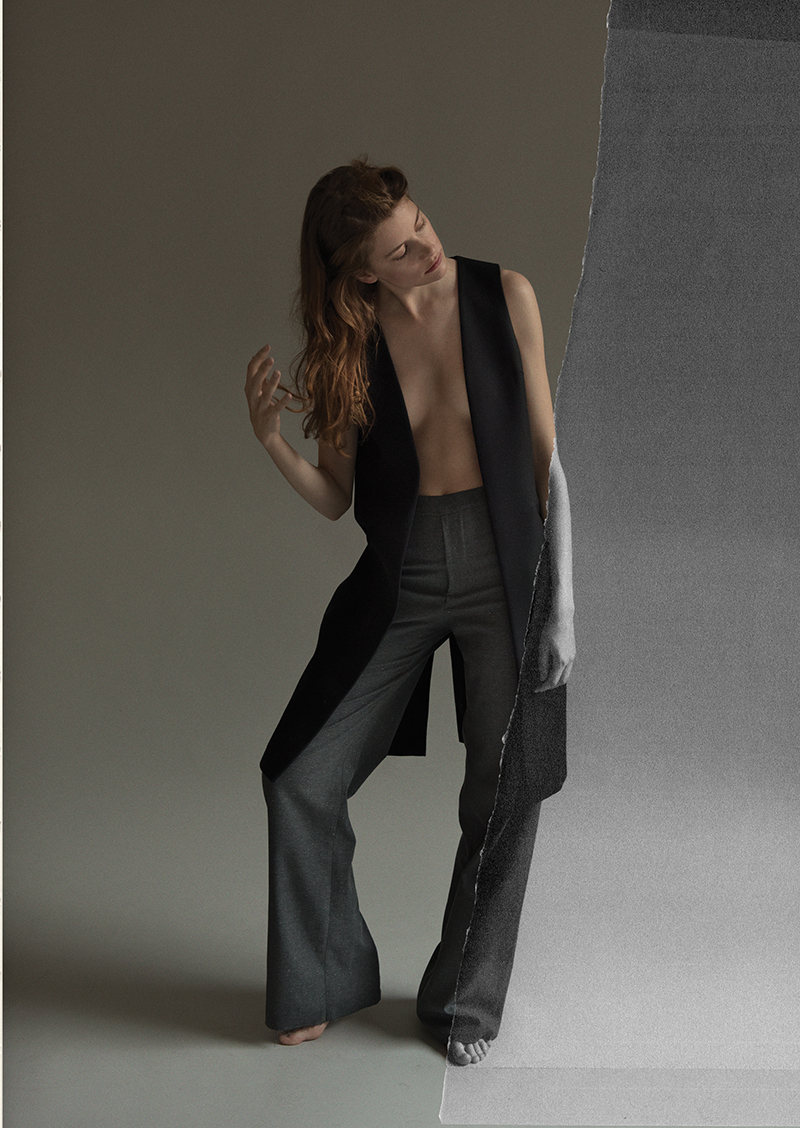 Bm: Do you work with an international supply chain or partners? What are your expectations of them and their standards in relation to social/ethical issues? 
DL: The brands we feature on Lissome have sustainability and high-quality design at the core of their mission. We have created a set of social and environmental guidelines that we use to inform our brand and product recommendations. We look for at least two, but preferably a combination of the following elements:
Eco-friendly Production: Use of low-impact and low chemical processing and methods, natural dyes, and minimal waste manufacturing techniques.

Ethical & Fair: Guaranteed living wages, safe working conditions, voluntary overtime, and freedom to unionise.

Handcrafted + Artisanal: Protection and support of the traditional skills and/or the ancient heritage of artisanal communities.

Local: Support of independent, local businesses and strong, personal relationships between designers and local manufacturers.

Sustainable Materials: Use of organic, recycled, or eco-innovative fibres that are healthy for the environment and our own skin.

Vegan: No animals are part of the product nor were used/harmed in the process of the making.

Vintage/Pre-owned: Promoting the reuse of those things that are beautiful and already exist in the world.
JB: We sell a range of labels, so yes. We always enquire about their manufacturing process and where they source their fabrics and materials from before committing to selling them. We're really passionate about celebrating brands with a beautiful story, and designers with integrity. So a lot of our pieces are hand-crafted and made in Britain.
Bm: What does success look like? 
DL: Creating a mindful, fair, and caring future — both for fashion and for life on our beautiful planet.
JB: Achieving my high ambitions without having to compromise on my personal and professional values.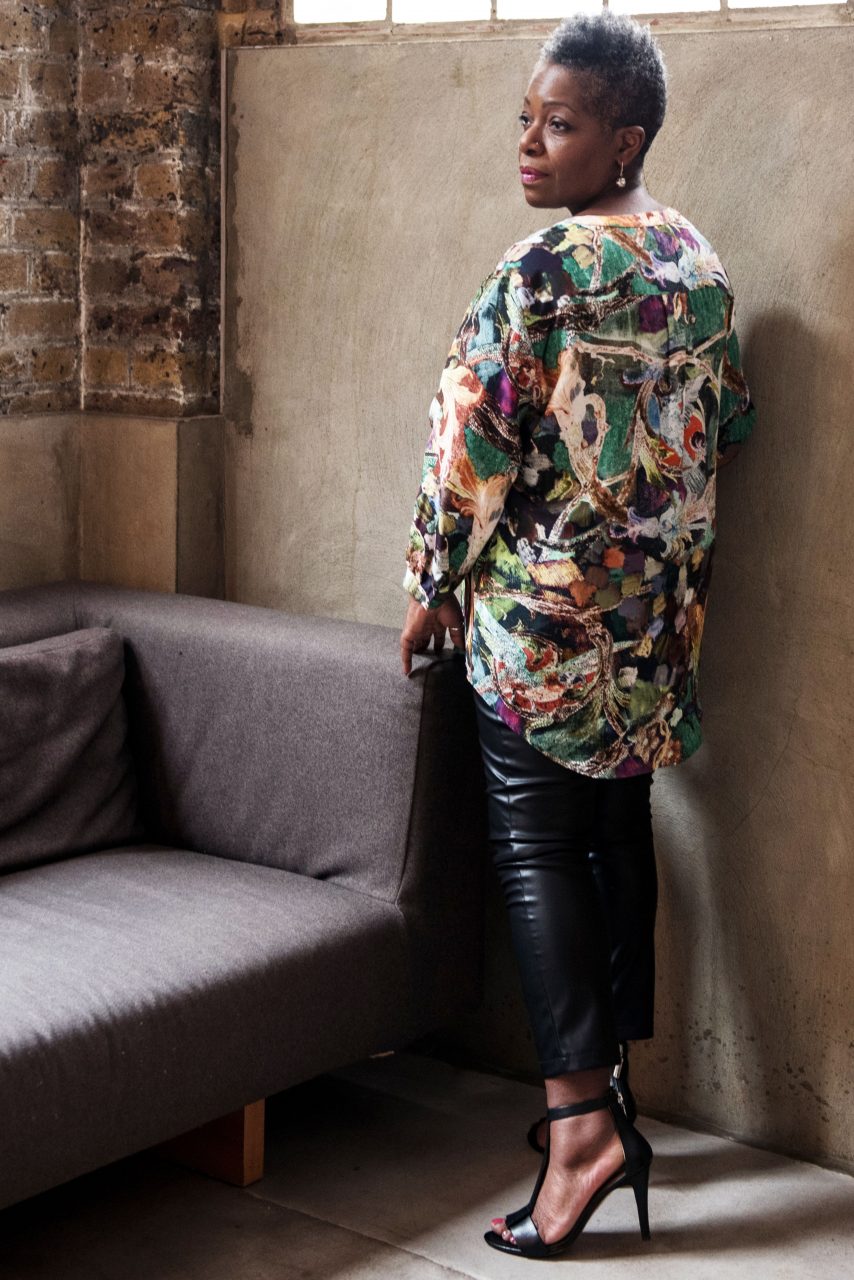 Images: Lissome, the-Bias-Cut