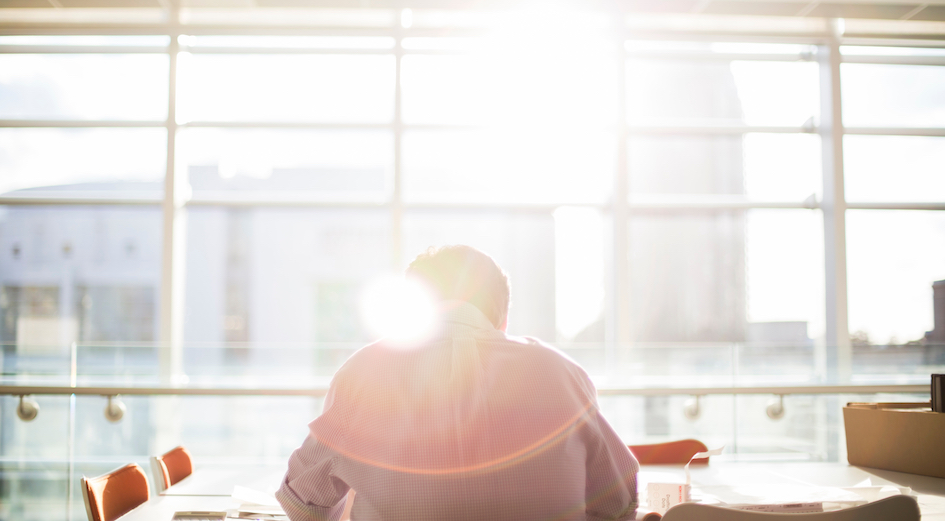 One of the biggest employer branding challenges facing larger and more established brands is making themselves relevant for prospective Millennial employees, who might otherwise seek opportunities with smaller startups or more entrepreneurial ventures, and then retaining them once they are on board.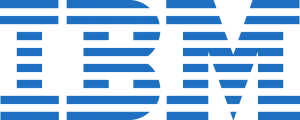 Take for example IBM. How many Millennials even know what IBM stands for? (International Business Machines).
Jennifer O'Brien, formerly Global Candidate Attraction & Social Media Recruitment Leader at IBM, summed up the challenge last year:
"While we certainly enjoy widespread brand recognition, we need to help overcome their murky perception of what IBM does…we need to communicate our strategic imperatives: Data management, security, cloud computing, mobile technology, IBM Watson."
IBM does a great job using social media (Twitter/YouTube) featuring content with insights about working at IBM – like this tweet explaining IBM's Girls Who Can, a group of early professional women within IBM trying to bring business and technical expertise to other women.
Girls who can: building a community of technical women @IBM #WomenAtIBM #IBMTechTalent https://t.co/xJVr7Mzp8q

— IBM Jobs (@IBMJobsGlobal) March 13, 2017
IBM is also providing thought leadership around how Millennials will revolutionize the workplace. IBM's Institute for Business Value published a study last year entitled, "Myths, exaggerations and uncomfortable truths – The real story behind Millennials in the workplace."
The study starts with the premise that Millennials have much greater digital proficiency as "… the first generation to grow up in a digital world. Using mobile and social technologies, immediately accessing data, ideas and inspiring and instant communicating and collaborating is second nature for these digital natives."
They also observe the differences may go deeper citing unflattering claims that "Millennials are lazy, entitled, selfish and shallow" perhaps balanced with a more complementary view of "Millennials as open-minded with a strong sense of community fueled by the digital networks they've formed, and committed to saving the world."
The study debunks five common myths about Millennials including that they seek constant acclaim, are "digital addicts," and have different career goals and expectations compared to older generations. The study goes on to "expose uncomfortable truths" including that many employees are in the dark – that is they don't understand their employer's business strategy – and their leaders are partly to blame and that all three generations (Millennials, Gen X, and Boomers) think the customer experience is poor.
It's hard to get your employees to help recruit for a company when they aren't clear on the business strategy and think their employer delivers a bad customer experience.
In the end IBM makes the following recommendations:
Focus on the individual – not generational stereotypes.

Foster a collaborative culture – to help nurture future leaders.

Make the customer experience a priority – overcoming a reluctance to change.

Look within – to inspire confidence, to foster professional development, to communicate with clarity and transparency.
It will be interesting to see if IBM is willing and able to "take their own medicine" from their Talent and Change Services unit.

Deloitte's heritage is being the largest of the "big four" professional services networks/accounting firms now working hard to continue to grow its consulting arm.
Liane Bilicki, National Employer Brand Leader at Deloitte, made the following observation: 
"Technology in general has changed the way we recruit, as well as the positions we have open. We're competing directly with Apple and Google for qualified candidates and that makes it really tough."
What is Deloitte doing to overcome this challenge and help differentiate themselves?
Deloitte is effectively using social media including @lifeatdeloitte on Twitter (35.9K followers) as the official recruiting site saying, "Follow us to see what it is really like to work at Deloitte." They even got their CEO in on the social media conversation with this twitter post:
— Cathy Engelbert (@CathyEngelbert) February 8, 2017
They also offer some practical advice to job seekers like, "How to make a great impression on your video interview" with a YouTube video, sharing how to set up for the interview, what to wear, how to prep, etc.
Recruiting Millennials is just half the battle. As Deloitte's New England Managing Partner William K. Bacic observed recently in a Boston Business Journal Series, "Millennials are far more willing to jump ship than previous generations of employees if they are not getting the support and encouragement they need at work." So employee retention is equal if not more important for Millennial employees, considering the required investment of time, energy, and money that goes into training people these days.
Deloitte details many of the attitudes, perceptions, and behaviors of Millennials in the Deloitte Millennial Survey 2017, including the fact that many are planning near-term exists, and this lack of allegiance represents a major talent challenge for business leaders. The report goes on to observe, "It's not all bad news. Knowing that Millennials tend to be transient helps business leaders develop policies that can help retain them."

Millennial generation professionals seem to be more concerned than previous generations about finding a job/career where they can "do something that matters" and savvy companies are working to address this concern.
McKinsey is a leading global consulting firm with a reputation for paying well, while requiring huge time commitments (often spent on the road) from its junior associates.
Brian Rolfes, Partner/Director of Global Recruiting at McKinsey noted: "Many Millennial Generation candidates are looking to make a career choice that will allow their lives to matter – around global issues, social and tech / digital opportunities. And they seek employers who can offer this."
McKinsey is taking advantage of the explosive growth of visually-driven social media, including Instagram. Their Instagram account has 17.7k followers and offers a combination of traditional photos with relevant messaging.
For example McKinsey is on the forefront of helping empower women with this example of their affiliation with the innovative "Makers Conference," a digital video storytelling platform for the trail blazing women of today and tomorrow:
McKinsey also published an article last year in their McKinsey Quarterly:
"Managing talent in a digital age" which noted "Online labor platforms (like LinkedIn) make it easier to find – and harder to retain – talented people. They give companies a real opportunity to transform the way they recruit, develop and engage their employees."
The article observes, "Digital labor platforms have also created a more transparent job market. Top performers know their value and are growing more footloose as a result. Many are going on line to find new opportunities and to evaluate potential employees." As a result, savvy employers are now forced to take more innovative employee branding approaches in order to stay competitive.
These are just three examples of large and well-established companies that have enhanced their employer brand by creating new recruitment and retention strategies, reflected in more relevant content targeting Millennials, and then using social media for message delivery. Their audience engagement numbers speak to the clear success of this approach.