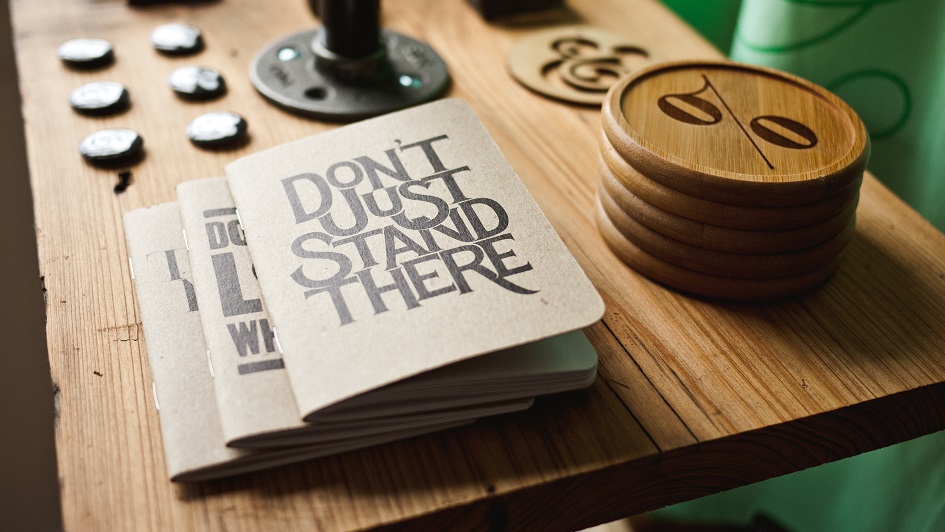 The US unemployment rate fell below 5% in October, with a healthy US economy continuing to add jobs and fuel annual wage growth not seen since the financial crisis. This means that the battle to attract and retain high quality employees will be fierce in 2017. So what are savvy US businesses doing about this challenge?
Many are turning to well-planned and -executed employer branding initiatives.
Employer branding has historically been used to describe a firm's reputation as an employer and its value proposition to current and prospective employees, versus more general corporate branding or marketing value propositions.
Employer branding combines the art and science (technology) of attracting and engaging key constituents – often times around an employee value proposition (EVP). An EVP is used to convey a company's employment benefits. So marketing activities typically associated with brand management are increasingly being applied to HR and talent management.
Technology/B2B social media have transformed employer branding
However, technology and B2B social media (LinkedIn) have radically transformed employer branding from what a company says about itself to what current (and past) employees and other key stakeholders have to say about an employer.
Glass Door leads the pack of websites where employees and former employees anonymously review companies and their management. Beyond listing company reviews (using a five-star rating system), they provide salary information – using job titles with averages and ranges, and interview prep questions. The company provides a massive job board listing service as well.
Glass Door recently published their "Employees' Choice Awards of the Best Places to Work 2017." Glassdoor CEO and co-founder Robert Hohman was featured on CBS This Morning in early December to discuss what companies made the list, and what sets them apart.
Best Places to Work is based on over 2.1 million company reviews on subjects such as benefits, pay, and work-life balance. The top five companies on list were Bain & Company, Facebook, Boston Consulting, Google, and Worldwide Technologies.
What were the keys to these companies' success? Hohman cited the following reasons:
High-Quality Hires – People like surrounding themselves with talented coworkers. Hohman cited a blinding glimpse of the obvious: "They hire smart people."
Recognition – Recognizing and rewarding high-performing employees is another mark of a great workplace. Bain employees love the fact that Bain is very much a meritocracy where "if you work hard, you are rewarded" according to Hohman.
Mission – Employees want to be able to feel like they've made a difference, that their work has a tangible impact on the world. This factor played in favor of Google and Facebook – whose products touch billions of people.
So how well are these "drivers" reflected in the way a majority of big companies market themselves to prospective employees? Sadly, not too well in many cases.
Most of the web and social media based communications created by Fortune 500 companies is pure "brochure-ware" that touts how great the company is to work for – often from the company's point of view.
However, there are some bright spots in employer branding communications. They include:
UPS
UPS is getting its employer branding right from both a strategic and creative standpoint. The company met the challenge of attracting seasonal and part-time hires during their peak season by using affordable and highly engaging social media while improving their employer brand – by being aligned with the overall tech-driven image of UPS.
At the center of their effort is the UPS jobs website. UPS does a good job of driving traffic to the site using videos, text messaging, online ads and SEO / SEM. The careers page shows the benefits of working for UPS, while allowing site visitors to look for part-time and full-time jobs and learn more about education and veterans outreach programs.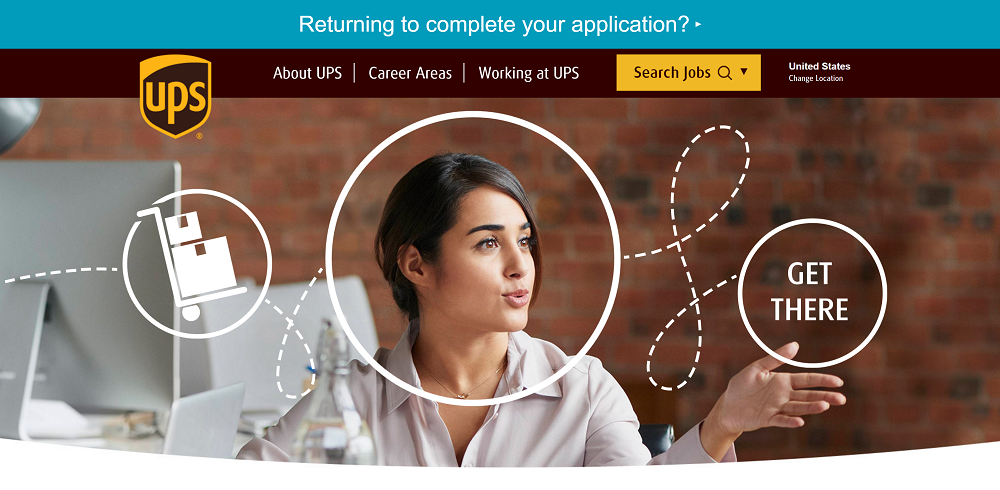 Site visitors can click your way to employee videos that give a sense of what it's like to work at UPS.
UPS also offers a mapping feature that helps prospective employees identify job opportunities close to their homes.
The quality of their social media effort is reflected in the 37.8K followers they've attracted on their dedicated Twitter recruitment site. Their UPSjobs Facebook page has 90.6K likes and 86.9K followers. @UPS on Instagram has 32.6K followers showing they have a visual story to tell as well. Great engagement metrics by any standard.
UPS is hiring Driver Helpers for the remainder of the holiday season! Check your location on https://t.co/gVFJXPDcVZ & apply today! #jobs pic.twitter.com/HoUfwcRhhR

— UPS Jobs (@UPSjobs) December 16, 2016
Boston Consulting Group
Boston Consulting Groups gets employer branding right from the get go. It starts with an easy-to-navigate dedicated website bcg.com/careers with a simple benefit-based message: Build. Connect. Grow. The site allows visitors to tailor site content based on their location then follow an easy-to-navigate IA featuring various types of careers, information about bcg and clear call-to-action: "apply now."
BCG does a great job of letting its employees tell their story of what it's like to work there – the essence of a compelling employer branding strategy: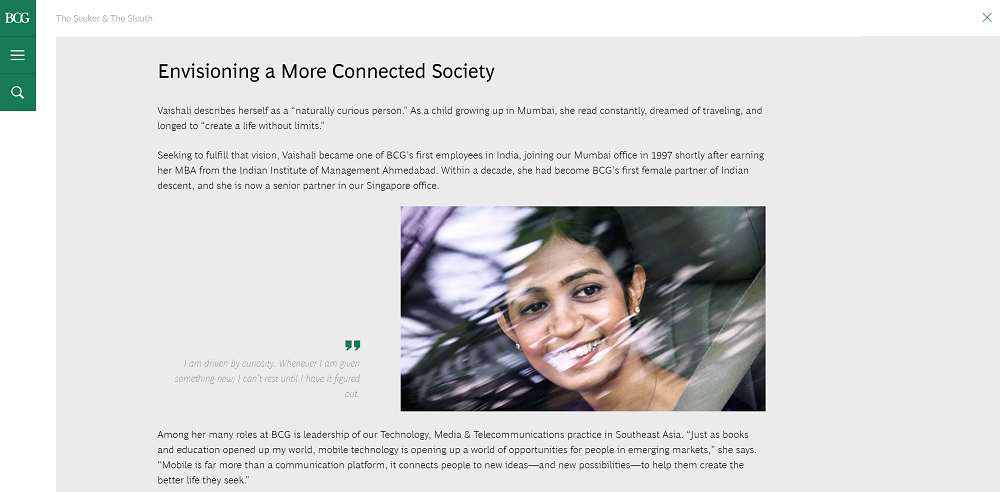 BCG Careers also has a strong social media presence on venues like Twitter. While late to the game on Twitter (having just joined in August of 2016) they have amassed 56.9K followers in just over four months.
Equally impressive is the Twitter account @BCG_Associate that offers insights from a 2nd year associate from BCG based in Washington. The content must be good – reflected by 10.7K followers, and an active career discussion stream #bcgcareerschat.
Salesforce
In 2016 Fortune ranked SaaS cloud computing giant Salesforce in the top 25 on their list of 100 best companies to work for. At this company culture is king when it comes to employer branding – which reflects the mission of company founder Marc Benioff.
Many years ago while on sabbatical in Hawaii Benioff had a vision of a different kind of company: one built around not only a new technology model – the cloud, and a new business model – subscriptions, but also around the Hawaiian concept of "Ohana" which means "family" in Hawaiian. It shows up nearly every day on the #SalesforceOhana stream. The featured video from this post is interesting as well explaining the Ohana culture:
Magical. #SalesforceOhana Culture https://t.co/UQej0Ebeqg via @YouTube

— Paul Fischer (@PaulFischerSaaS) November 29, 2016
Salesforce also has a strong commitment to doing well by doing right. Salesforce has logged over 1.3 million volunteer hours this year of and donated more than $100 million in grants. Employees receive seven paid days a year to volunteer. One employee said "We have the flexibility and support to volunteer on our own, yet be supported by the company."
Salesforce shot the lights out on this year's "Great Places to Work" survey – making nearly every one of their 19,000+ employees a "brand ambassador" supporting $6.6 billion in annual revenue and a $47.5 billion market cap.
Salesforce also has an extremely strong employee referral program. Referral perks including first-class plane fare and $5000 in bonus cash for hiring referrals, leading to 60% of new hires coming from internal referral sources.
What the future may hold for employer branding: C-suite responsibility
The need for strong employer branding strategies in the future is becoming more and more clear. Last year, Harvard Business Review reported that employer branding will continue to be more strategically import in the future, for both CEOs and HR executives alike: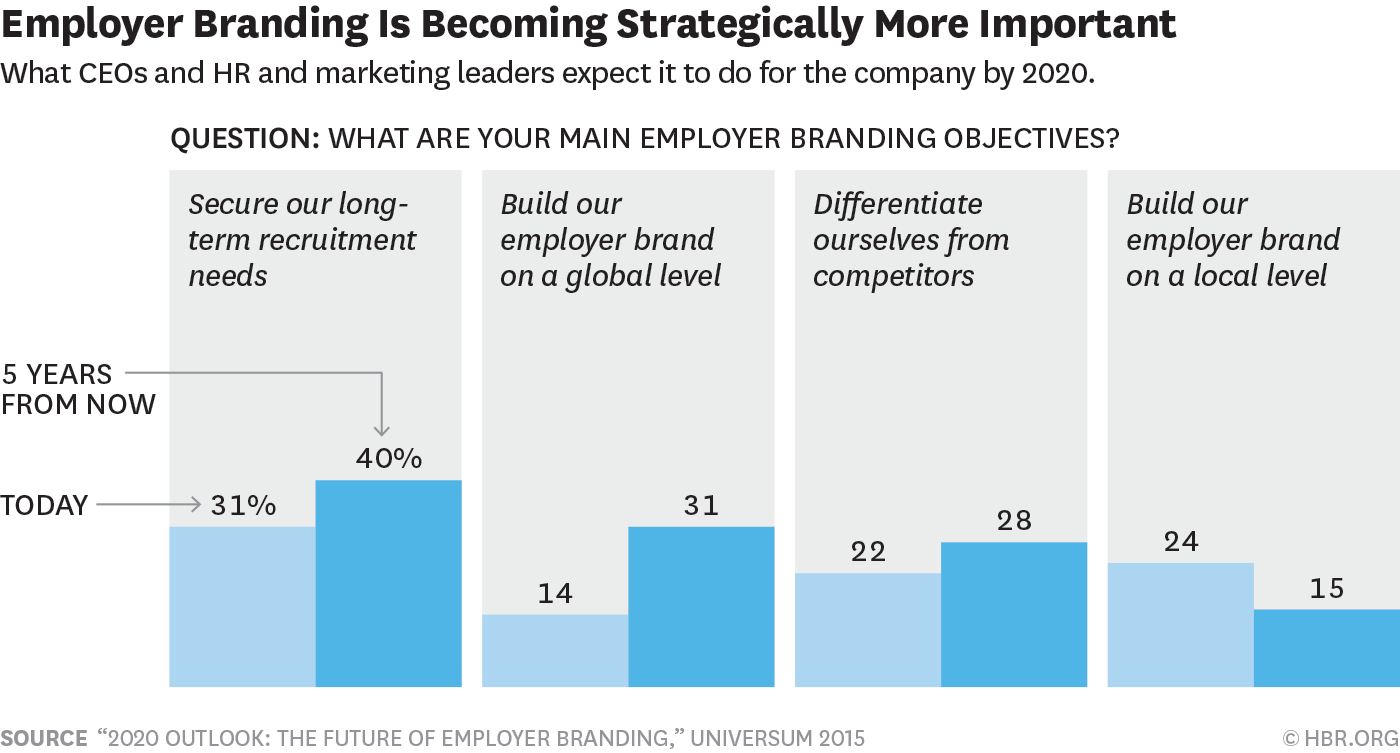 As HBR aptly concluded:
"Given our new world of social transparency, organizations can no longer afford to rely on recruitment advertising to build a positive employer brand image. With employee advocacy growing more important, employer reputations will ultimately depend on the consistent values and vitality of their organizational cultures."
"And whether HR or marketing takes the lead in communicating the employer brand, a growing number of firms are beginning to realize that accountability for the employer brand experience must ultimately fall on the CEO."
Image source: Jeff Sheldon, UPS, Twitter, Boston Consulting Group