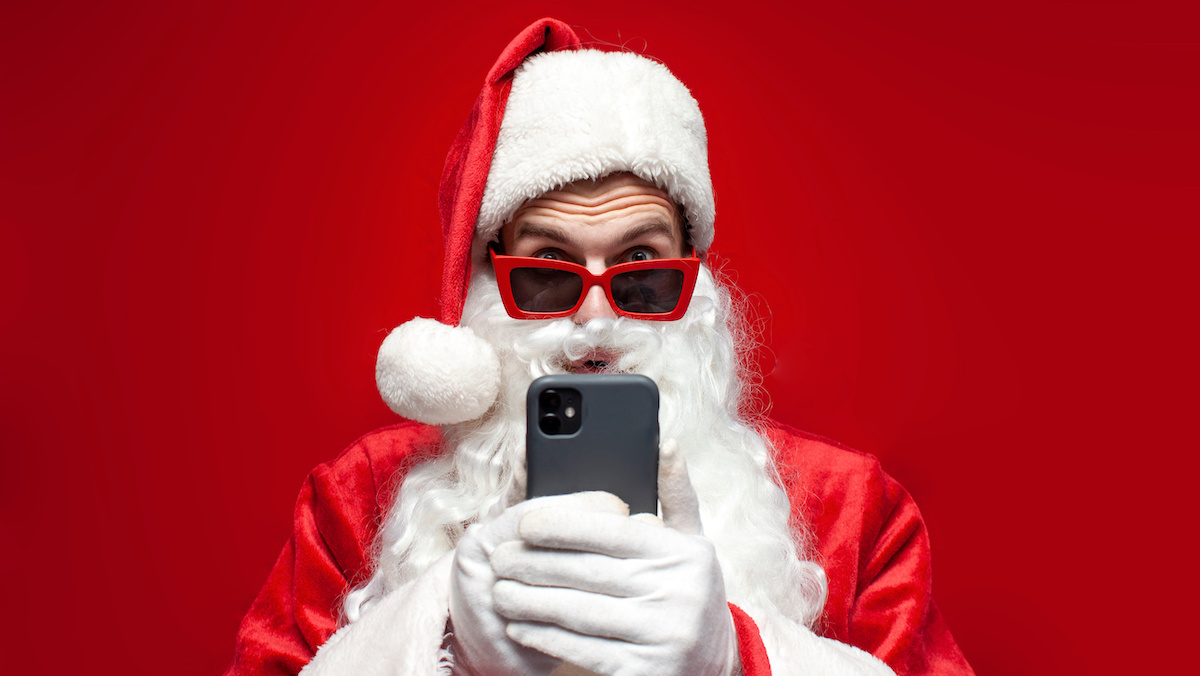 Mark Zuckerberg launched Threads as a competitor of the microblogging platform X (formerly Twitter), with the platform gaining 30 million users within the first few hours after launch and crossing 100 million five days later. Soon after, however, Fortune announced that the platform had lost about 82% of that traffic in less than 2 months.
In my brand strategy class, I asked my students for their opinion on why people were jumping off Threads faster than they jumped on it. A significant percentage of them said that Zuckerberg's brand lacks an interesting personality and that reflects on all his products from Facebook to Instagram and even Threads. One of the younger students said it clearly using social media parlance: "The platform lacks riz" (meaning it lacks an endearing personality).
Zion & Zion did an interesting study investigating the dark side of brand personality, assessing 45 major U.S. brands on the negative brand personality (NegBP) scale developed by Haji in 2014. In the NegBP scale, unfavorable brand perceptions are captured on four dimensions: egotistical, boring, socially irresponsible, and crude. Part five of this multi-part study, showed that brands such as Facebook and Wells Fargo, for example, were found to be perceived in a more negative light compared to others.
I am inclined to agree with my students that a better brand personality can make the difference between a highly engaging brand and one that is forgettable or worse, contentious. This is why one of my previous articles focused so heavily on brand personification. I wanted to highlight that as novel tech redefines how we work, play, live, and love, brands are expected to align their communication with their core brand personality and pour that personality into an intermediary tech to reach their audiences where they are in an exciting and engaging way.
I discussed chatbots and the Metaverse as technological tools and environments that can facilitate more humanized brand experiences and help brands better connect by expressing their personality. However, with the global disruption that followed that article, it's important to discuss how brands can leverage the growing artificial intelligence (AI) trend to improve their brand image and experience. Honestly, no one expected AI to claim its strategic place so quickly and lead to such great changes.
Effective brand personification as shown by Snapchat's AI
Snapchat is a popular social media platform used by younger generations (still) to engage with each other through sharing stories, direct messages, and multimedia photo and video content. The platform is also known for having introduced an AI chatbot called "My AI" that's designed to help users with various tasks via the app's messaging component.
How does it work? Users are assigned a personal bot that has a face, defined look, and tone of voice. This AI-powered bot offers intelligent responses to users' questions to keep them engaged, particularly in downtimes when they have less incoming messages of their own.
The introduction of this chatbot is interesting because it reveals how brands can use AI to better personify their brands. That said, these bots need to have the look and feel of the brand personality done right, so any brand that wants to follow in Snapchat's footsteps must ensure that the digital, interactive form it builds accurately embodies its character. It's no surprise then that brand mascots are becoming an important piece in the brand communication puzzle.
What is a brand mascot, and how smart can it be?
A brand mascot is a personified character that represents a product or company. It's an animated object, human, animal, or imaginary figure that gives the brand an even more identifiable, distinctive identity. According to a study done by a creative studio, a mascot can create a real emotional bond with customers and dramatically pump up profits by up to 34.1%.
Using sophisticated APIs and training, a brand mascot powered by AI can become a virtual in-house brand representative. This not only gives birth to a unique, intelligent persona that personifies the brand's message and identity, but it also leads to streamlined operations and overall resource management.
Keep in mind that an AI-connected character isn't simply a visual representation of the brand, but a living embodiment of its voice and identity. By integrating the mascot with AI, a variety of tasks and processes can be carried out more efficiently, accurately, and above all, automatically. This strategy boosts the pace of brand communication, making interactions with the audience easy, responsive, and entertaining. This way, the business progresses through a stage of automation that eventually leads to optimized staff management, freeing up key members for more complex tasks and potential innovation.
During my research, Mozilla Firefox Lite caught my attention due to their efforts to launch a fox mascot that generates a more memorable mobile browser experience. After combing the Internet for a while, I found Dream Farm Agency in London, the agency that was in charge of the mascot's development and strategy. I reached out to the team to discuss this exciting approach to humanizing brand experience and in my conversation with the founder, Dave Ansari, we discussed some benefits of taking advantage of AI-powered mascots to accelerate the evolution of a brand into a being.
The benefits of leveraging intelligent mascots for enhanced brand personification
Think of a character that does a lot more than just look good. What if it could come up with its own ideas, make its own posts, tweet about a recent trend in a timely fashion, and talk to people right away? It could even learn from what people say to improve over time. This mascot could make the whole company grow and become better daily–all automatically!
Limitless storytelling possibilities
There are numerous opportunities for better storytelling due to a mascot's virtual nature as they are not bound by location or time. Think about it: Being purely digital while acting as a real member of the brand, a mascot can be anywhere at any time, from a morning live stream from the Eiffel Tower to a live afternoon show against the iconic backdrop of Times Square in New York. This super ability to be almost "everywhere" adds an extreme layer of wonder and anticipation to a brand's storytelling. The audience is continuously curious. Even if they don't have interest in playing, you already got them. They keep asking themselves where the mascot will pop up next and what it plans on doing this time, which eventually leads people into a deeper, more interactive relationship with the brand.
Control over influencer's image, actions, and overall brand communications
A public relations (PR) crisis can be extremely damaging to a company's reputation. Working with influencers can surely boost brands' awareness, attract new audiences, and generate trust and loyalty. But it also comes with the potential risks of legal issues, reputational damage, or poor performance. With a brand mascot, companies have a remarkable level of control that minimizes these PR risks. The brand's expectations and guidelines are clearly set in the mascot dashboard so that the character behaves and creates content within this predefined framework.
This influencer (unlike most others) happily lets brands dictate their own stories, thereby adding a consistent tone to all brand communications. As shown in my previous article, the future of brand communication is being shaped by tech. The shift we're discussing here could revolutionize the concept of influencer marketing as brands essentially become their own influencer. The result? A proper match between the brand's identity and public face for the first time.
Pivoting with trends and expanding to attract diverse audiences
The flexibility these digital team members offer is what sets them apart from their human counterparts. Their stories can adapt quickly and easily, making them a versatile tool for engaging a variety of audiences. Assuming you're willing to connect with more people, the mascot's family circle can be easily expanded. Adding parents, siblings, or kids to the mix creates new touchpoints for different age groups, cost-effectively broadening your brand's attractiveness.
This kind of reach would be far more complicated and expensive to achieve with human influencers. But the real advantage comes in the mascot's ability to pivot quickly with societal trends. Let's say the conversation shifts toward gender equality. If the mascot is male, introducing a female partner—maybe a sister or even a girlfriend—lets the business quickly tap into that discussion. Similarly, if society decides to suddenly turn toward animal rights, adding a cute pet character to the mascot's family could be a smart move.
Translating brands' leadership insights into digital engagement
Most companies are looking for that one strategy that will allow them to build better connections and personalize their brand experience, without requiring the founder or board members to constantly be in the public eye. Let's be honest, they don't have time. Also, not every organization has that internal charismatic spokesperson or the extroverted CEO that can communicate with their audiences. This is where the concept of a brand mascot, acting as an intelligent digital ambassador, can prove to be a proper solution.
These mascots can be an even better reflection of the company's leadership, articulating their viewpoints in a more engaging manner. The founders' minds and thoughts (with all their details) can be integrated into the mascot's dashboard given its willingness to accept and act as directed.
Consider, for example, the CEO of a tech giant like Google. They may not have the same public recognition or personal branding prowess as someone like Elon Musk. Their insights and leadership, however, are still driving the company. With the tech available today, these unique viewpoints can be conveyed by a digital character in a way that is relatable and easily understood by a wider audience, all while entertaining them to the fullest.
Reimagining Coca-Cola's Santa mascot with AI
Yes, Coca-Cola didn't create the initial idea of Santa Claus, but it played an important role in shaping the image of Santa as we all know it today. In the 1930s, Coca-Cola decided to use illustrations of Santa Claus in their advertisements, pictured as a jolly, chubby figure with a red suit inspired by their brand colors. These images were the first step in forming this particular image of Santa Claus in popular culture.
Now, let's imagine that Coca-Cola's Santa mascot was powered by AI. It could definitely improve the Coca-Cola adventure in many ways: He could engage with customers on social media or through apps in a fun way, offering them personalized holiday greetings, answers, and even suggest drink pairings based on their specific tastes. People could chat with the seemingly-alive Santa for quick answers to their holiday-related questions–like party-planning tips or gift ideas–which would make them a lot more satisfied and engaged. AI Santa could also share interactive stories about the magic of the holidays, Coca-Cola's history, and other festive narratives through augmented reality (AR) apps.
Think brand mascots, think multichannel application
If a brand decides to bring a digital mascot into the team, this character must be a true reflection of the brand's spirit. To better understand, think of the concept like an iceberg–what's visible is but a small part of the whole. The mascot's unique backstory and personality, which should be defined according to the brand's core values, represent the unseen, important, below-the-surface parts. The mascot must also be created in a way that's fully prepared for the evolving landscape of digital engagement, ready to jump into rising platforms such as AR and virtual reality, and even the metaverse.
In the meantime, the intelligent mascot becomes a dynamic brand representative that creates a great balance between the brand's current identity and its future digital applications. This isn't just a marketing task; it's some sort of interdisciplinary challenge. And navigating the complexities requires a specialized skill set that combines traditional brand strategy, an updated understanding of digital trends, and artistic vision. It's an exciting journey of brand personalization and digital development, and there are already tailored, comprehensive solutions that adapt to the super-fast changes of our current AI-dominated world.
I consider this work a fresh approach to marketing communication. It somewhat automates an organization's marketing team and brings extreme value to businesses as they can free up their content marketing and communication minds. By bringing the identity of a business to life through characters, this process creates a real, honest, and emotional tie between the business and its audience. This approach positions brand mascots not just as marketing tools, but as living (well-aware) members of the business.
In short, brands must accept the unavoidable transition toward AI and automation in the marketplace. Should they struggle with engaging their target audience effectively, they can take their personification effort to the next level using AI-powered brand mascots.
Cover source: Богдан Маліцький