There was a time when a company's brand was solid, static, and most certainly un-political, with consistency being a prized asset. Companies adopted a top-down approach to informing their consumers of what they should expect and accept in a brand. But how did those companies fair?
According to the American Enterprise Institute:
"Comparing the Fortune 500 companies in 1955 to the Fortune 500 in 2014, there are only 61 companies that appear in both lists. The life expectancy of a Fortune 500 company used to be 75 years and it is now 15."
In the digital age, technology has increased the speed and potential of content creation, coupling it with the expanding power of the voice of the people. Gone are the times when it might have taken days to layout and typeset text. Computers can now do that almost instantly; visuals and content can be created overnight.
The current social and political climate has pushed both individual citizens and companies to question their place in the world and inspired them to take a stand. Just as people question their personal identity and beliefs, companies are assuming and experimenting with different brand values, statements, and identities in an attempt to respond to these questions. Companies once thought unlikely of doing so are now embracing an opportunity to react to the current political and social climate around them.
It used to be that only brands with social activism embedded into their DNA made political or social statements. An example of this is Aduna, a revolutionary business providing an alternative to aid for countries in Africa like Ghana by working together with small producers to expand their extraordinary products globally. They also go one step further by educating consumers and creating a market for African superfoods, such as the undervalued baobab fruit. Aduna has created unique energy bars and superfood powders and have introduced them to the U.K. market.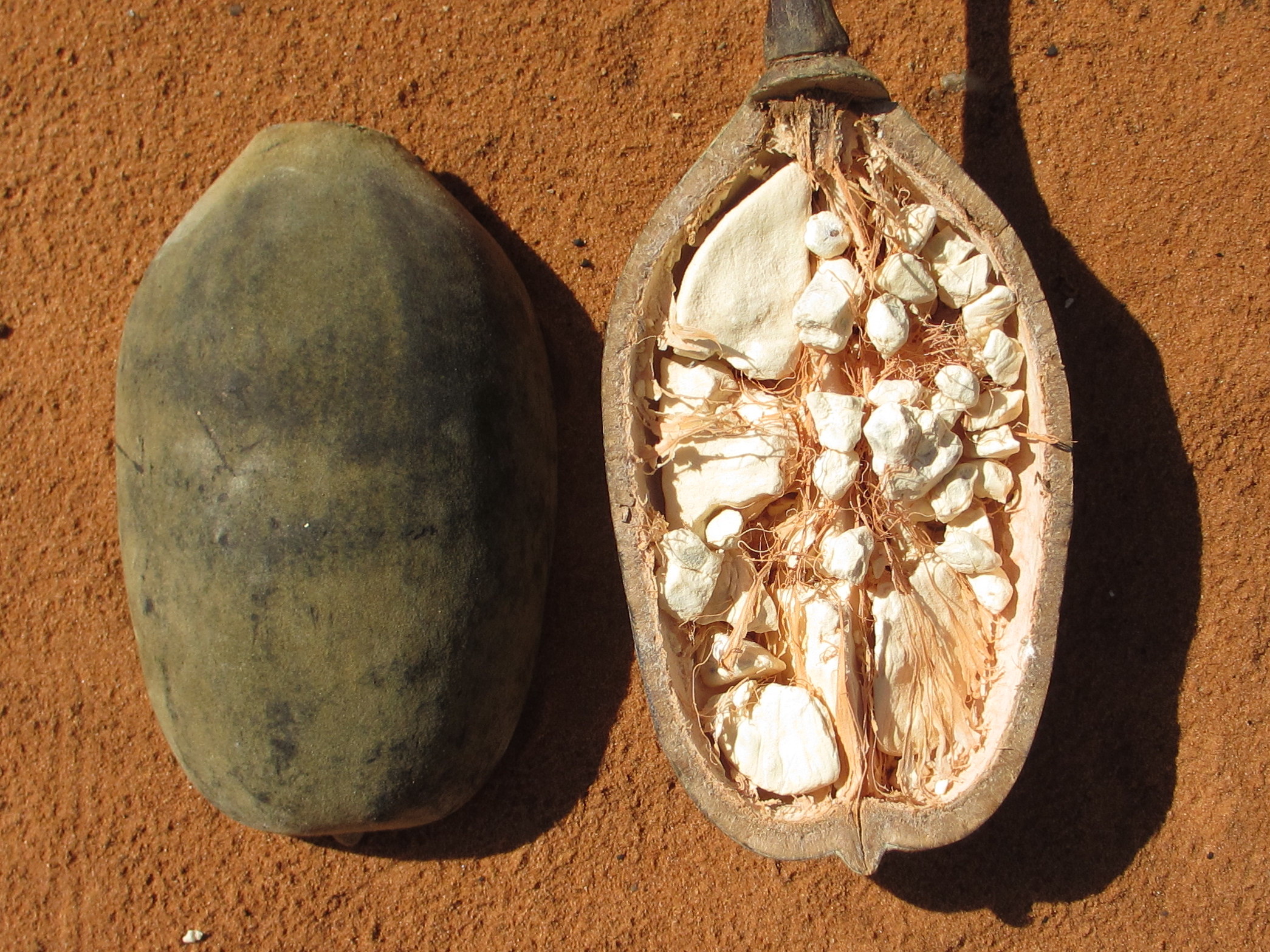 To put their challenge into perspective, when Aduna first came up with the idea 95% of consumers in the U.K. had not heard of the baobab fruit. This is despite the estimated potential of the fruit being valued by National Geographic at one billion dollars in the global market, with the possibility of creating income for 10 million households in Africa. Aduna was started by Nick Salter and Andrew Hunt, two former ad guys who sought a different path in their careers. They have put their marketing dollars into creating demand for the product and educating consumers on its health benefits and the positive impact it can have for the producers. 
Recently, we have seen consumer food brands such as Skittles also take part in marketing campaigns in which they lend temporary support to social or political causes. In last year's Skittles campaign, the company was seen to be giving up their rainbow in support of Pride in London. Their visual identity became black and white — literally "starkers." It was a clever play on their "Taste the rainbow" tagline and their colourful brand, as well as it aligned their brand with LGBT values and the identity of the individuals who support Pride in London.

In the summer before the US election, Budweiser went a step further and chose to rebrand themselves as "America," aligning themselves with timing of the Summer Olympics and its sponsorship of Team USA. This was particularly bold as, although Anheuser-Busch was founded in the US, it is currently owned by AB InBev which is headquartered in Belgium. Somehow this rebrand seemed quite different, and more political.
Their temporary identity was in the style of the standard Budweiser brand, but named "America" instead, and on the front of the bottles they included excerpts from the "Star Spangled Banner" and "This Land is your Land," a song sung by every American school child. Budweiser even featured a motto in Latin, '"E Pluribus Unum" — which translates to "One out of many" and is the traditional motto for America. This inclusive message may have been meant to be subtle prior to the election, but it was political nonetheless, highlighting a call for pride in the country and unity to all Americans.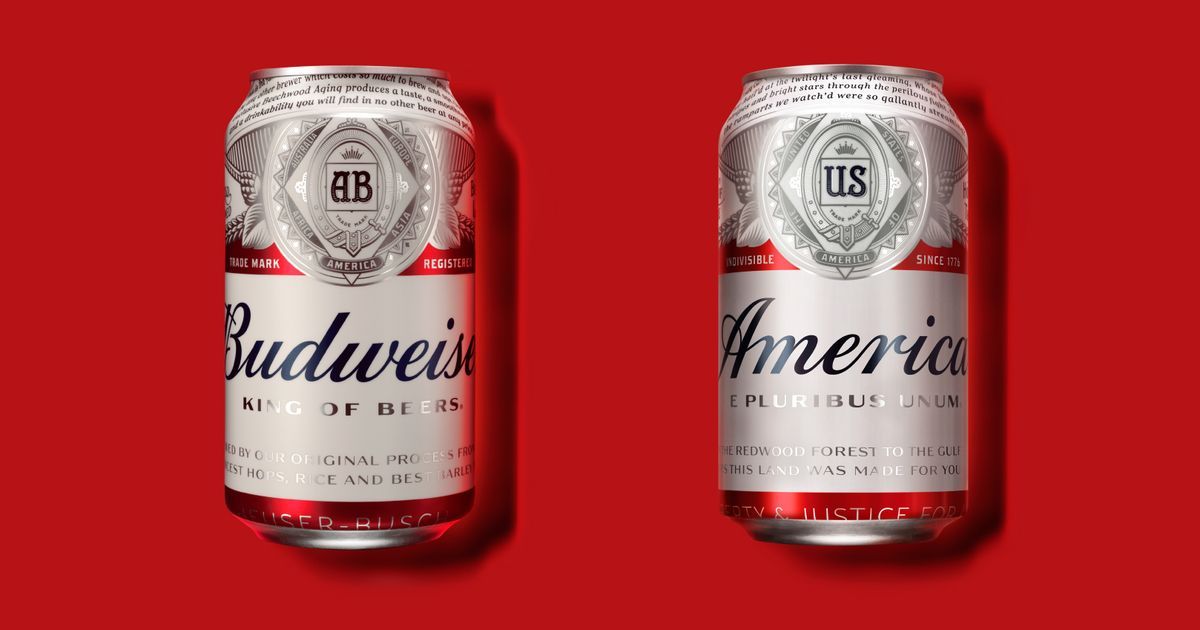 Budweiser went one step further this year with another message promoting unity and a very clear pro-immigration stance. Their Superbowl advert told the story of one of the brand's founders arrival from Germany. The ad shows Adolphus Busch facing discrimination and hardship as an immigrant, but ends with the message that "nothing stops your dream." Budweiser's decision to align themselves with a pro-immigration stance led to some people calling for a boycott of the brand and a call for brands to avoid politics in their branding.
Recently, Grey London, a wing of the global ad agency, adopted a deliberate political stance with their rebrand. Their current name, based on the "colour of their wallpaper in their original office," was replaced with "Valenstein & Fatt," the two original Jewish founders' names from 1917.  The identity has been reclaimed 100 years later as the original founders thought that making their Jewish heritage known would harm their chances of success. For 100 days, the entire office, from the website to the office signs, will be changed to Valenstein & Fatt. Grey London says that this action is to challenge the current political climate, the lack of diversity in their industry, as well as a call to embrace the diversity of their global employees who reflect them in their brand. They state:
"Diversity is good for business as well as society, and as an industry, we're severely lacking. We are all guilty of too much talk, and not enough action. And while some progress has been made, there's much more we can, and more importantly should, be doing."

Grey London says that certain factors in the recent rebrand are a response to the recent terrorist incident in London, the U.S. election, and the rising racial intolerance in Britain amongst others. They have even created a five-point manifesto which looks within their own organisation for accountability, as well as within the ad industry and beyond.
People are continuing to blur the lines between business and politics, and it will be interesting to watch this space as 2017 unfolds further.
Images: Ton Rulkens via Flicker, Skittles, jkr, Valenstein and Fatt