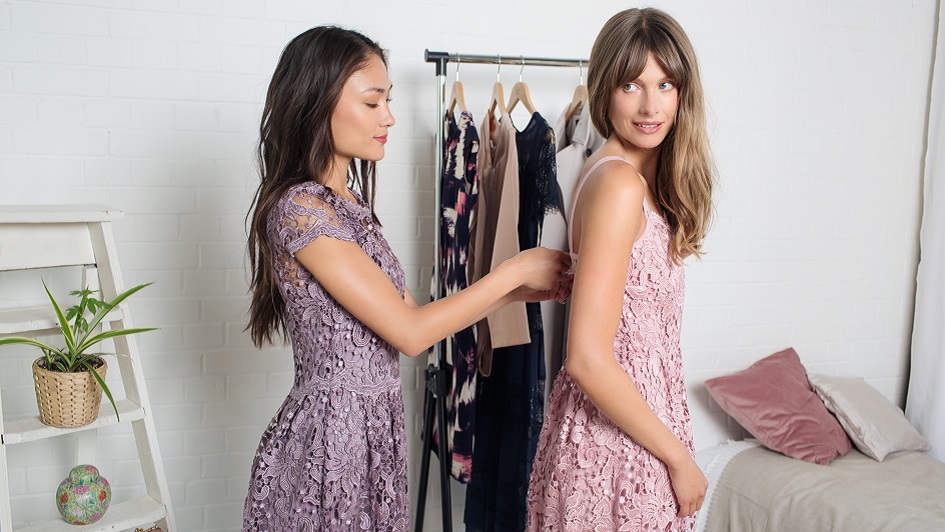 Rewind 10 years and you'll find yourself back when click and collect was an unknown phenomenon, platforms like Net-a-Porter were just emerging, and subscription services such as Birchbox and Dollar Shave Club were a luxury we didn't know we needed. Now, with all major brands being online, an abundance of e-commerce platforms aggregating designers and subscription services innovating retail methods are usurping traditional shopping habits as customers continue to favour ease, inspiration, transparency, and new experiences.
The global luxury market grew 4% year-on-year to £1.08 trillion in 2016 and e-commerce was the stronger growth sector. It's not surprising then that high-end shoppers are increasingly discerning between brands and platforms that are not only delivering top quality products and services, but are also committed to saving customers time, quality, and innovation throughout the overall shopping experience. It was interesting to discover that online sales actually account for only 27% of purchases (and in the luxury market only 11%), and that the fashion return rate is 25% for shopping online (with 1/5 of all returns being intentional returns). It's clear that there is still untapped potential in the market, and fit and feel will be only one of the components in the decision-making process for online shopping.
Step in Yourfittingroom! The platform sets out to innovate as a luxury fashion courier that delivers the in-store shopping experience to customers in their own homes. The vision is to revolutionise the way the UK shops for fashion online and become the primary distribution medium for fashion. Liam Young's startup journey has been swift. After seeing the opportunity to bridge the gap between online shopping, the styling experience, and rapid returns/payments (and the associated carbon footprint), Liam founded Yourfittingroom in July 2016, gained funding at the start of 2017, and went live on July 14th. Integral to his model is the unique curation of designers, providing inspiration and on-trend pieces in a crowded market.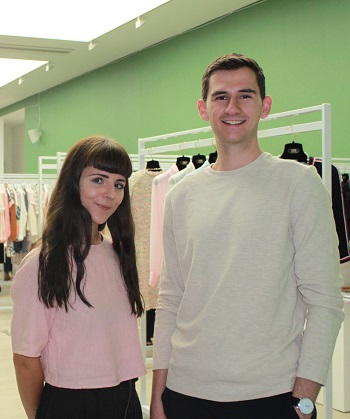 With 83% of Millennials agreeing with the statement "there is too much power concentrated in the hands of a few big companies," shoppers are increasingly looking for authenticity and diversity of choice across designers. With 20 designers already on board, Yourfittingroom announces 1 new designer each week – showcasing niche independent designers, new talent, and curated (but targeted) brands in a crowded market. Realising that there are no obvious competitors in the UK (only ones like Boon & Cable in the US and Lamoda in Russia), this is a timely moment for innovators to take the space and own it… I have to say, I'm sold!
Why did you decide to launch the business? What pain point are you addressing?
I launched Yourfittingroom because I'd had enough of the painful online shopping process. Like many online shoppers, I typically purchase more than I intend to keep because I don't always get the size right or sometimes the model simply wore it better. However, shopping in this way guarantees returns and that (combined with the fact that deliveries are often unsuccessful) means I'm frequently forced to make two trips to the post office each time I shop online. It's almost easier to shop in-store, which defeats the objective of shopping online!
Are there any similar services?
Net-a-Porter plans to begin offering a similar service to their EIPs (Extremely Important People) in September. Their EIPs represent only 2% of their customer base so if any of the other 98% are reading this, check us out!
What's the feedback been so far from buyers and the brands you represent?
The response has been great. For customers, we offer a truly personalised online shopping experience, with an emphasis on the experience. Clothes are delivered freshly steamed on the rail, and customers have the opportunity to mix and match their new pieces with the rest of their wardrobe and even order multiple sizes if they wish. Customers only need to pay for what they want to keep and they can forget about the rest. It's an all around more enjoyable and convenient online shopping experience. Most customers are shocked when they find out it's free.
For the brands, the service provides a welcome solution to one of the most challenging aspects of selling online: reaching new customers. Shoppers are more conservative online and rightly so, since they're asked to purchase clothes before trying them. Online shoppers tend to stick to brands they know, so they can be more confident in the quality and fit. With our commitment and risk-free delivery service, our brands can demonstrate their quality and send multiple sizes, which makes it much easier when asking a new customer to buy. By solving the customer's problems, we've also solved a major problem for the brands.
How do you measure success? What does success look like ultimately?
We're still young, so we're still enjoying the little wins. I love it when a customer refers a customer or a brand refers a brand. Ultimately though, I believe by offering customers the in-store shopping experience at home, we can revolutionise the way people shop for fashion and make it the new standard.
How do you think consumer shopping experiences are changing and what do you think is next?
It's true that customers are valuing the experience more and more, but retailers are playing catch up. Everyone talks about experiential shopping, but it's become a bit of a buzzword. The US is already way ahead: take a look at the likes of Boon & Gable and Trunk Club. I think that soon try-before-you-buy will become commonplace and online retailers will start taking the delivery experience seriously rather than considering it an expensive after-sale thought.
What tech innovations are you excited about in the fashion tech space?
On-demand manufacturing is equal parts exciting and daunting. Imagine your fashion supplier knows your sizing and can rapidly manufacture pieces once ordered that fit as if crafted by a master tailor, but take no longer than a standard delivery to arrive. On the surface, it sounds great, but I can only see the Amazons of the world succeeding with this, so I don't know how great it would be for designers, ateliers, retailers, or nearly anyone else. If customers continue to demand good looking, original apparel, perhaps there's a way it can all work together.
What will help you get to the next level? What's on your wish list in term of support for business growth?
We're currently seeking our next round of investment. I'd love a well-connected investor with deep industry experience. Carmen Busquets, if you're reading this, drop me a line. (Worth a try!)
Who do you admire in the sector?
I admire what Jose Neves has achieved at Farfetch. Tech and fashion are two traditionally, very different industries, but he's demonstrated the heights that can be reached when they're united. I also admire Nathalie Massanet's dedication to the customer experience and similarly Tony Hsieh's obsession with service. Apparently at Zappos, their customer service team are rewarded for the length of their conversations with customers as opposed to how quickly they can solve the problem before moving on to the next one.