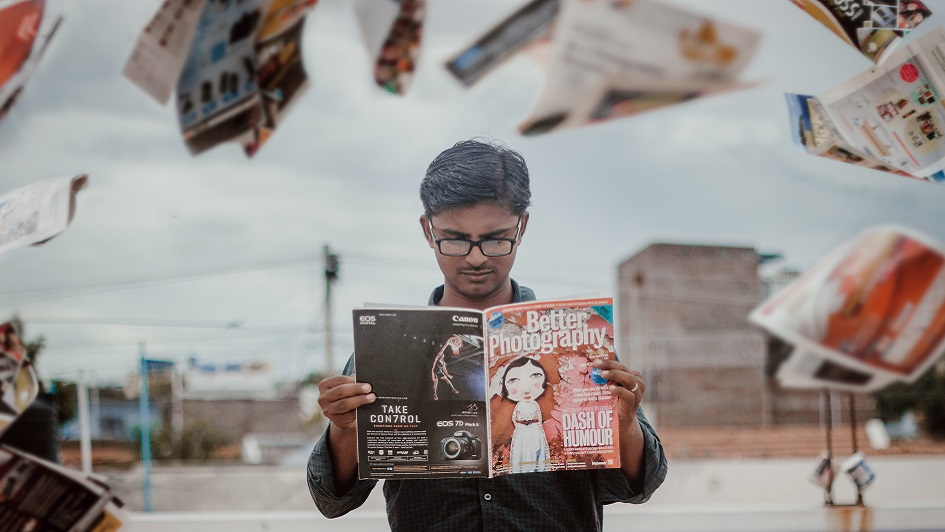 Ever opened the pages of one of your favorite publications and wondered how you could see your name among the contributors?
For thought leaders looking to raise their profile and the profile of their companies, few things are as effective as a well-crafted article shared in a top publication. Yet it can be difficult to determine what kind of content these publications want to receive.
Fortunately, publications in many industries have public pitching guidelines for freelance writers. These guidelines also offer valuable tips for thought leaders who want to see their name and ideas in top publications.
In an effort to get a more comprehensive picture of what top publications want, I combed through the pitching guidelines of ten publications — including The Guardian, Wired, and Fast Company — to provide general rules of thumb for thought leaders to keep in mind when pitching their content.
Read the Publication
This is obvious, but it's important. To put together a great thought piece, you need to do your research, and you need to read the publication that you're interested in contributing to. In particular, take a close look at the thought pieces the publication has published.
Too often, editors are on the receiving end of pieces that aren't the right fit for their publications. (A former editor at Fast Company was clearly tired of receiving such pieces when he wrote "How To Write Thought Leadership Pieces That Get Published And Don't Make Editors Want To Die," which also provides invaluable guidelines for any thought leader.)
Often, the pieces aren't the right fit because the person sending them hasn't read the publication. It is important to read the publication so you can become familiar with:
The publication's tone. Is it casual or formal? Is humor welcome or does it strike a more serious tone? Does it use colloquial language?
The ideas it's interested in. Think about how your expertise gives you a unique perspective on the big topics the publication explores.
What it publishes. Reading the publication will give you a good idea of what it is interested in publishing, and what it isn't. Keep in mind that if a topic has recently been covered, editors will steer clear of it for a while. So if the publication ran a story on the best hiring practices for tech companies last week, it is unlikely to be interested in your piece on hiring web developers this week, no matter how well it is written or what your credentials are.
Make It Easy for Editors to Find You
As a Fusion editor explains, any editor interested in you and your idea will Google you to confirm your credibility. When they do that, you want them to find you.
Optimize search for your name. Make sure you are displayed prominently on your company's website. Consider setting up your own personal site, too. Build a presence on LinkedIn, Medium, and other social media sites. This will make it easier for an editor to find you.
When they find you, impress them with your expertise. Write an author bio that clearly shows why you have the expertise to comment on what you're pitching about, and list the publications to which you have previously contributed.
Put Together a Great Pitch (Or Article)
After you have familiarized yourself with the publication and made it easy for editors to find you online, you are ready to either pitch your idea or begin writing your article. (Some publications and editors prefer to receive a completed article, while others want to see a pitch first; do some research to find out which is the case for the publication you are interested in.)
As you do, remember to:
Be human. The publication is interested in your personal perspective, not the canned lines of a PR press release. Write the way you would speak.
Take a stance. You are writing an opinion piece, not a reported piece. There is no need for objectivity — rather, you should be making a clear argument and using your expertise to back it up.
Sell an idea, not a product or service. No editor (or reader) wants to read a sales pitch thinly veiled as an article. Rather, they want you to draw on your unique perspective to say something about your industry or area of expertise. This isn't the place for self-promotion; instead, it's an opportunity to demonstrate how you can contribute valuable insights.
Explain why your piece is right for their publication. Are many of their readers from your industry? Do you have a fresh perspective on a topic popular among their readers? Explain why your piece belongs in their publication.
Make it timely. If appropriate, relate your article to an event or occasion of interest to the publication's readers and people in your industry. These "hooks" can be as straightforward or creative as you like. For example, a piece about black engineers in your industry could be pegged to the release of a movie like Hidden Figures, or a piece about corporate philanthropy could be linked to the beginning of the holiday season, when giving is top of mind.
Polish your pitch. Get a second set of eyes to look it over. Use spell-check. By this point, you have spent a lot of time on your pitch — don't let a bunch of typos stand between you and publication.
As you prepare to hit send on that pitch or article, don't forget to cross your t's and dot your i's. Consult the pitch guidelines again to make sure you have given the editor exactly what they want. Make sure you're sending it to the right person and email address.
If you follow these guidelines, it's only a matter of time before you see your ideas in the pages of your favorite publication. Good luck!
Image source: Aravind Kumar