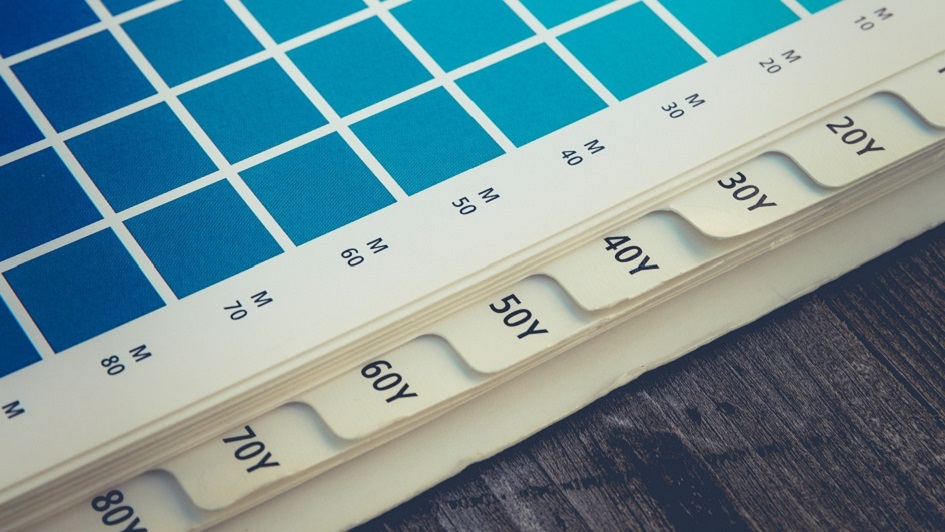 Your brand center has the potential to be far more than a tool to house assets and guidelines. You can elevate the role your brand center plays in supporting and sustaining the ongoing evolution of your brand. Here we highlight seven ways that you can use your brand center to amplify, intensify, engage, and empower.
1. Treat your users like consumers
Here's a quick test: do a side-by-side comparison of your customer-facing website and your brand center home page. Is your brand center on brand? If your goal is to engage associates around the brand, then an uninspiring, generic brand center experience isn't going to cut it. Organizations that are serious about their brands are serious about their brand center experience. This also means ensuring that your system allows you to personalize content and experience by role.
2. Provide a reason for them to come…and keep coming back
How often do you update the content in your brand center? Is there a "what's new" section that's front and center? Just like your go-to news website, if your brand center's content is never updated, then you'll stop visiting. To keep users coming back, you need to create content at regular intervals and segment it by your core audiences (marketing professionals, general employees, etc.). To see how it's working, use reporting features to gauge if your newly-created content, guideline pages, assets, or downloads are making it into your top 10 most-viewed pages each month.
3. Inspire and iterate
Knowledge is the ultimate source of inspiration—and your brand center can be the ultimate knowledge center. If the marketing team in the UK puts on a fantastic event, then provide an easy way for them to share it through the brand center so that others can view and learn from it. This evolves your role from "compliance officer" to "curator" by showcasing the best on-brand work. Be selective about what you choose to feature—only 10-25 percent of all submissions should make it to the showcase. Just because it's on brand doesn't mean that it's good. Becoming the arbiter of good taste sets the bar. Add a reward and recognition element to supercharge the number of submissions you receive. This will turn your brand center into the go-to destination for the best brand work, and will motivate people to keep coming back.
4. Facilitate a community
Most brand teams have some type of Brand Council, a forum that gets together regularly to discuss brand topics. These groups often have to be limited in size to prevent them becoming difficult to manage. Providing an online brand community resource through your brand center allows you to scale brand involvement and provide opportunities for users to communicate with each other directly. Your brand center can spark conversations among users from every corner of your organization. By fostering peer-to-peer connection and collaboration, you save yourself time, remove bottlenecks, and help make brand experts out of everyone.
5. Training, grading, and gamification
Increasingly, brand governance is about changing behavior. In order to teach people how to affect lasting change themselves, you have to change up your training methods. Dump the 60-minute, yawn-inducing videos and apply the basic principles of adult-learning to make learning interesting and engaging. Use your brand center to gamify your training: create irresistibly shareable quizzes, incentivize users to reach the next level, and integrate leader boards that encourage healthy competition.
6. What you measure is what matters
Many brand teams struggle with justifying investment in a best-in-class brand center because of an inability to tie its impact with other business metrics. Begin by connecting the brand center goals to other metrics such as employee engagement, customer NPS (Net Promoter Score), or brand value. Set targets, establish benchmarks (using peer organizations), create a dashboard, and measure change over time. Simple usage metrics such as unique users, total logins, and repeat visits can be framed more strategically if weighed against an addressable target population. You can go deeper by segmenting your metrics by user groups and content types to get the fullest picture of how users are interacting with your brand center, and what steps you can take to improve engagement. Go even deeper by taking advantage of your brand center's user-level reporting capability; this allows you to reach out to colleagues directly and ask qualitative questions that reveal insights behind the data.
7. Prepare for what's next
Your brand center should always be evolving. Map out a vision for your brand center based on your brand's lifecycle. For example, the role the brand center plays during a rebrand (when everyone needs to find your new assets and materials) is very different from 24 months later when you're challenged with sustaining momentum, maintaining consistency while staying fresh, sharing best practices, and reinforcing the brand's importance to everyone. Your plan should include a combination of new content and system functionality (additional modules and features). Find peers that are 12 months ahead of where you are to get a sense of how things could be and challenge your external vendor or partner to help you think through what's next.
Bear in mind that perfection is a moving target and small, iterative modifications add up to major transformation over time. Creating brand value through your brand center happens one change at a time.
Image source: Markus Spiske