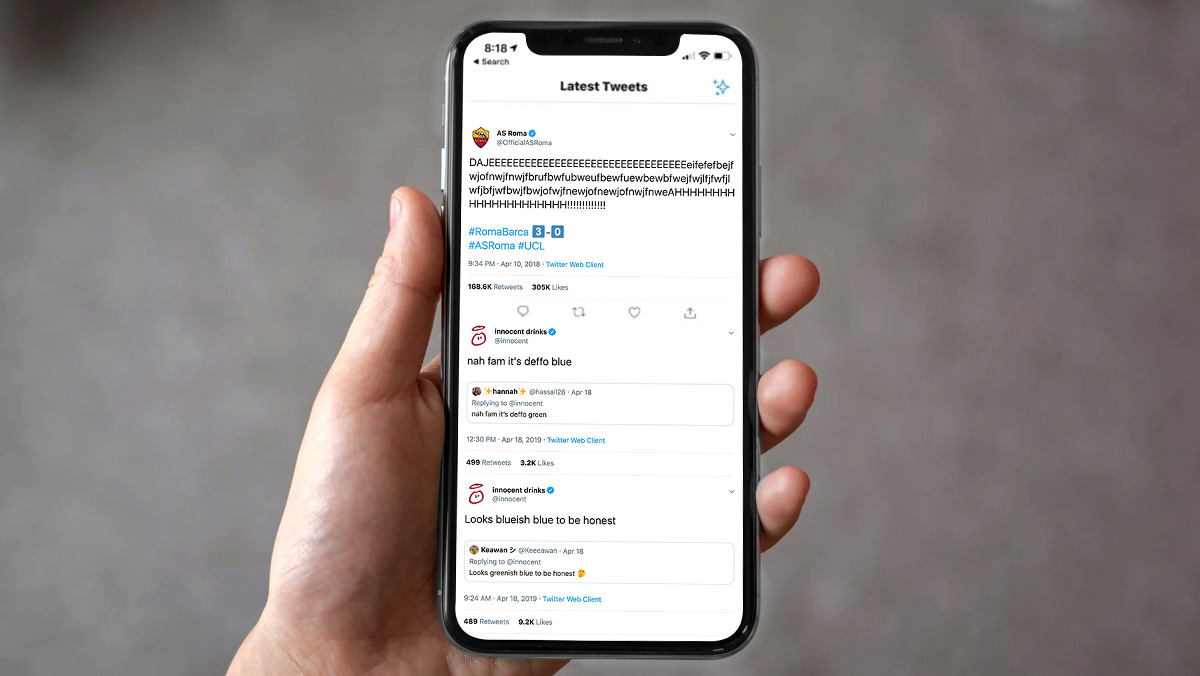 Modern marketers know that they have to focus on building a connection with their target audience – this not only helps with providing excellent customer experience but it also differentiates their brand from the competition.
In fact, with customer experience being predicted to overtake other brand differentiators, like price and product by 2020, companies cannot afford to miss out on this branding strategy. While customer experience, in the past, was mostly shaped by in-person communication, telephone conversations, and ad-based engagement – essentially, all offline engagement activities – now, the focus has shifted towards digital platforms. To compete in today's market, businesses have to concentrate on all things digital to establish a strong brand experience. This can be done through websites, social media platforms, or any other online platform.
Brand Personality
The brand personality makes it easier for consumers to understand what your brand is about.
In simple terms, a brand's personality is the humanistic trait(s) assigned to it by marketers, which reflect its targeted consumers' traits. These traits can be inspired by various personality models, such as the Big Five Personality Traits. Other brand personalities include excitement, sincerity, ruggedness, competence, and sophistication. Brand personalities are extremely important and should be established by marketers before the consumers do it for them. This way, owners and marketers can control their brand narrative – after all, you never know when your brand could be equated with a negative personality or one that doesn't fit your marketing strategy. Furthermore, when it is done right, customers are able to see themselves in your brand. Think about the clothing brands you're drawn to – is there a specific brand that you feel embodies your persona?
Your brand's personality should determine your marketing strategy, while your marketing strategy should serve to reinforce your brand personality and popularize it.
However, with the crazy amount of content online, it is hard to grab and hold the attention of users/consumers for a long period of time, if at all. Despite this, there are many brands that have managed to break through the clutter and stand out.
Here are some examples:
AS Roma
Everyone knows that it is quite difficult to connect with leading footballers, never mind their social clubs. But AS Roma, an Italian professional football club based in Rome is working tirelessly to change this image and allow fans and players to have a more accessible relationship. To achieve their mission to help fans identify with their brand, the first step that the club took was to design a content strategy for themselves. This was meant to carefully bridge the gap between fans, players, and the overall brand.
The second step involved setting up an English-language Twitter account for their business. By doing this, AS Roma managed to inspire several other football teams to start personalizing their brand through interactive communication with their fans.
So far, so normal, right? But no, they took it a step further and built their relationship with fans through repartee and keen humor. This was something uncommon for football clubs to do at the time and football fans around the world were taken aback. Through this, the club managed to stand out and gain the attention of football fans by building a truly entertaining brand. During a candid interview, Paul Rogers (Head of Strategy for AS Roma) stated, "The reaction to the last video was, 'what is this, they're on drugs, I want some of whatever they're smoking'."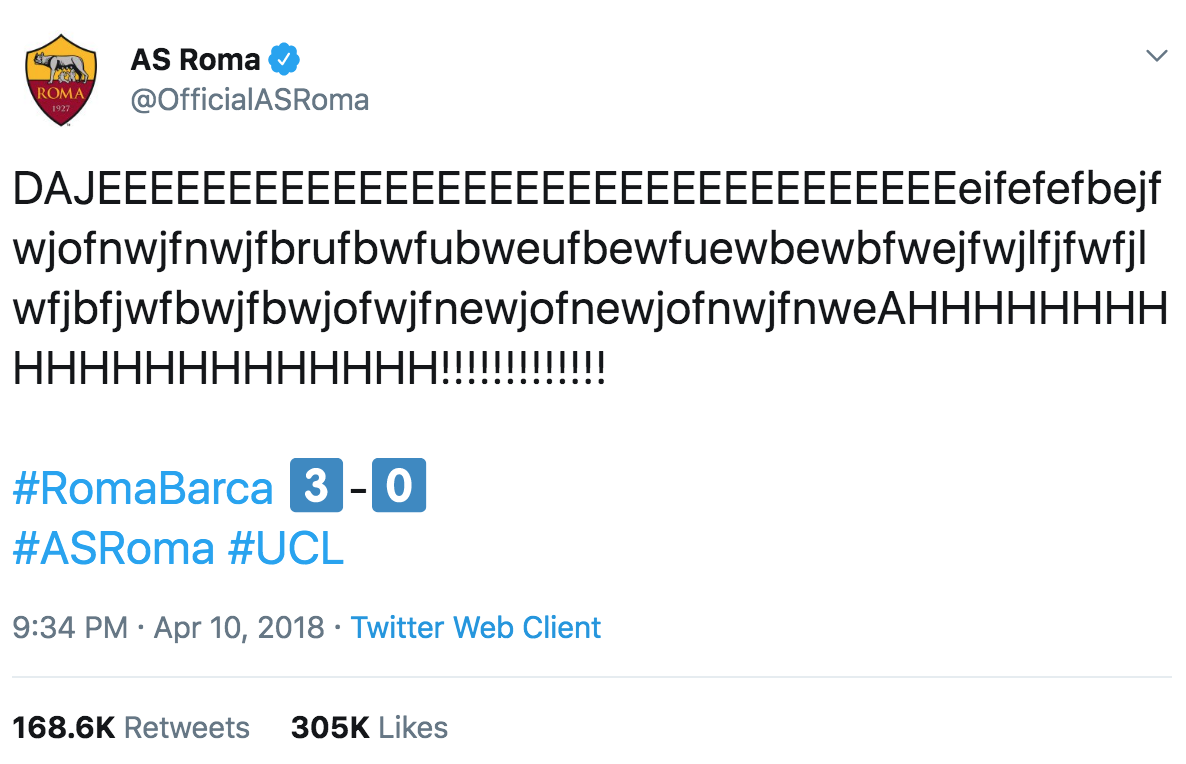 Image source: Official AS Roma Twitter Account
An example of this can be seen in a post which was shared on April 10th, 2018 – manic expressions were used heavily and the hashtags said it all. It was a game in which Roma had lost by 4-1 in the first leg, but won by 3-0 in the second run, thereby progressing to the next round. While the post seemed to be silly, it had accurately described what fans were feeling during the game – pure awe. The post received 305,000 likes and was retweeted 170,000 times – in fact, the AS Roma club managed to gain an estimated 180 million impressions.
According to Shareablee, a platform that tracks the popularity of thousands of brands based on their social posts, AS Roma has truly succeeded in standing above other football clubs. For example, other clubs who were competing in the same matches also shared victory posts, but the collective amount of all the other teams still didn't beat Roma's engagement on that single post. For their English-language counterpart, the club regularly communicates through popular memes as they tend to elicit reactions from their fan base.
"We're going to get killed by some people. Some people will be like, 'this is awful'. But if you're brave enough then the bigger picture is we win over lots of people."
Paul Rogers, Head of Strategy, AS Roma
While AS Roma isn't a major competitor in football teams, they have managed to stand out from the crowd due to their unique branding strategy and focus on building a great consumer experience.
Another software, Pulsar CORE, which is designed to assess the success or popularity of social media accounts, also revealed that AS Roma is one of the top three sports clubs with the highest engagement rates. But why, I hear you ask. Whilst Roma isn't as decorated as the likes of Barcelona and Manchester United, online experiences could be another avenue into attracting attention and new fans.
Innocent Smoothie (Product Launch)
Another great example of a company that has managed to stand out by branding through online user experience is Innocent smoothie.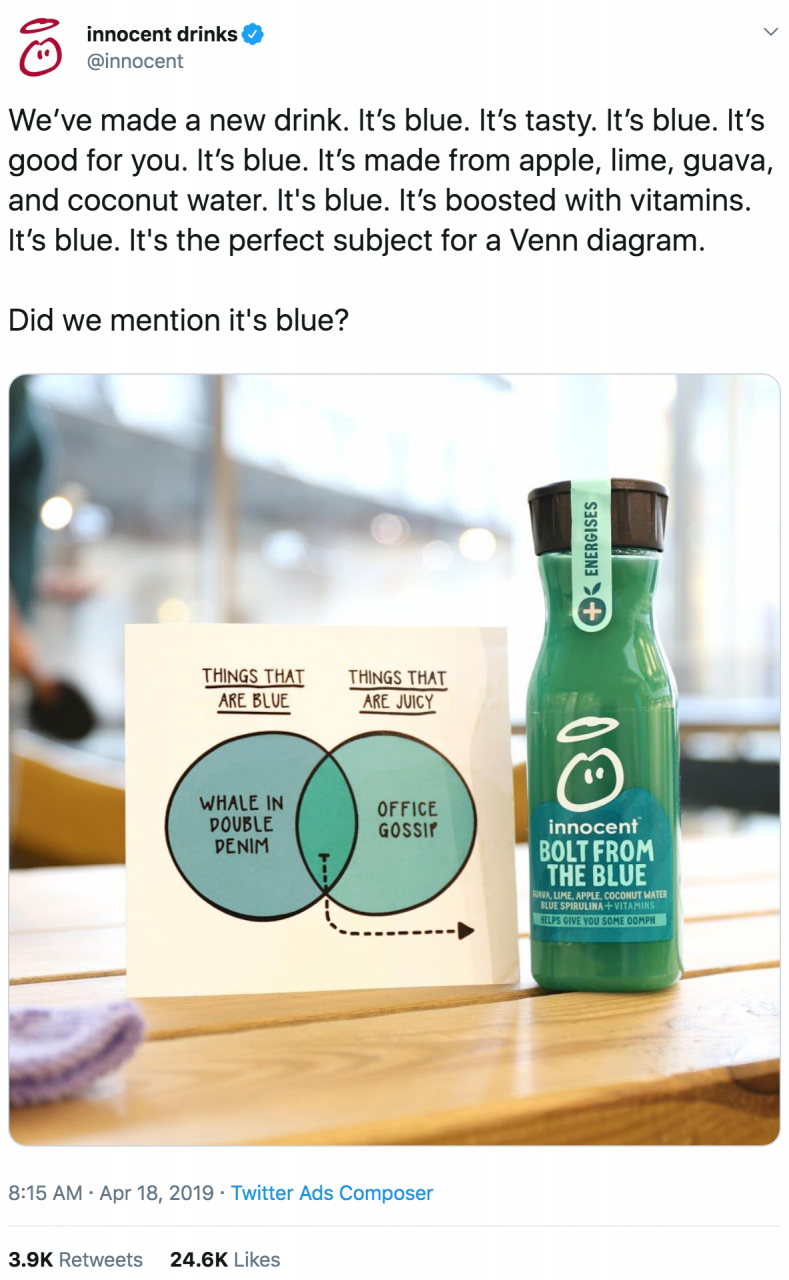 Image source: Official Innocent Drinks Twitter Account
The company launched a new product on April 18th, 2019, and in their own unique way, focused their marketing efforts on the color of their drink. Through this, Innocent smoothie was able to get 25,000 likes and around 4,000 retweets in only a few days.
The marketing and social media team at the company also remained extremely active in the comments section of their post – in fact, they went so far as to engage with users who were debating the actual color of their drink. Ultimately, this helped the brand increase its overall engagement and reach.
Here are a few personal favorites: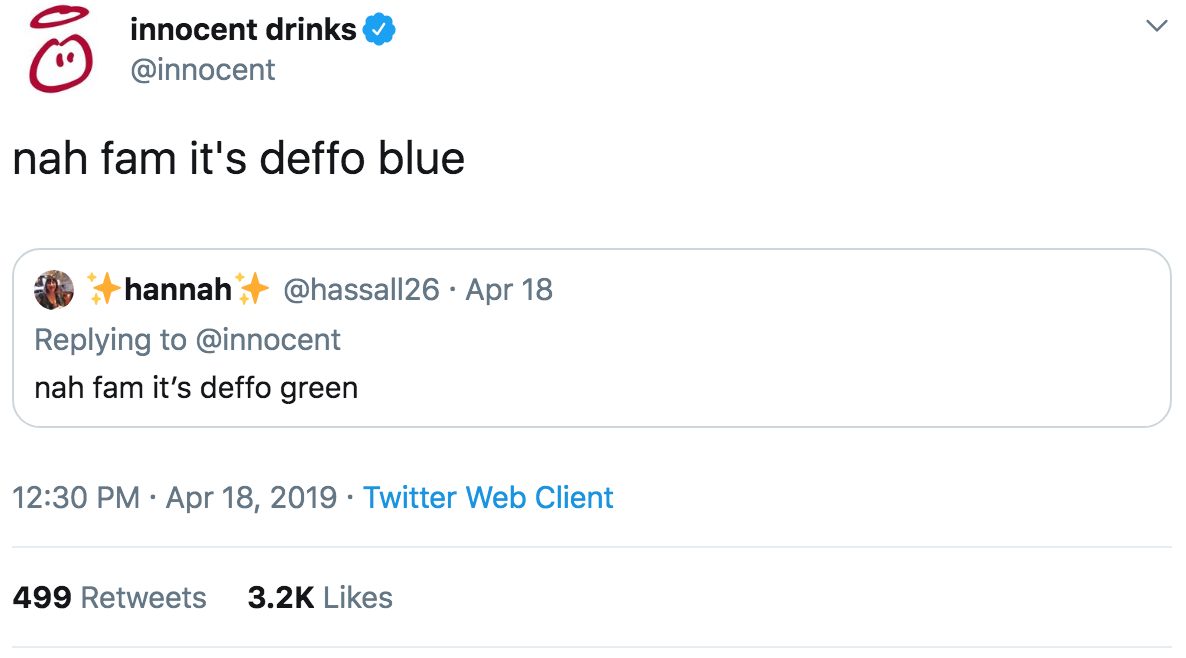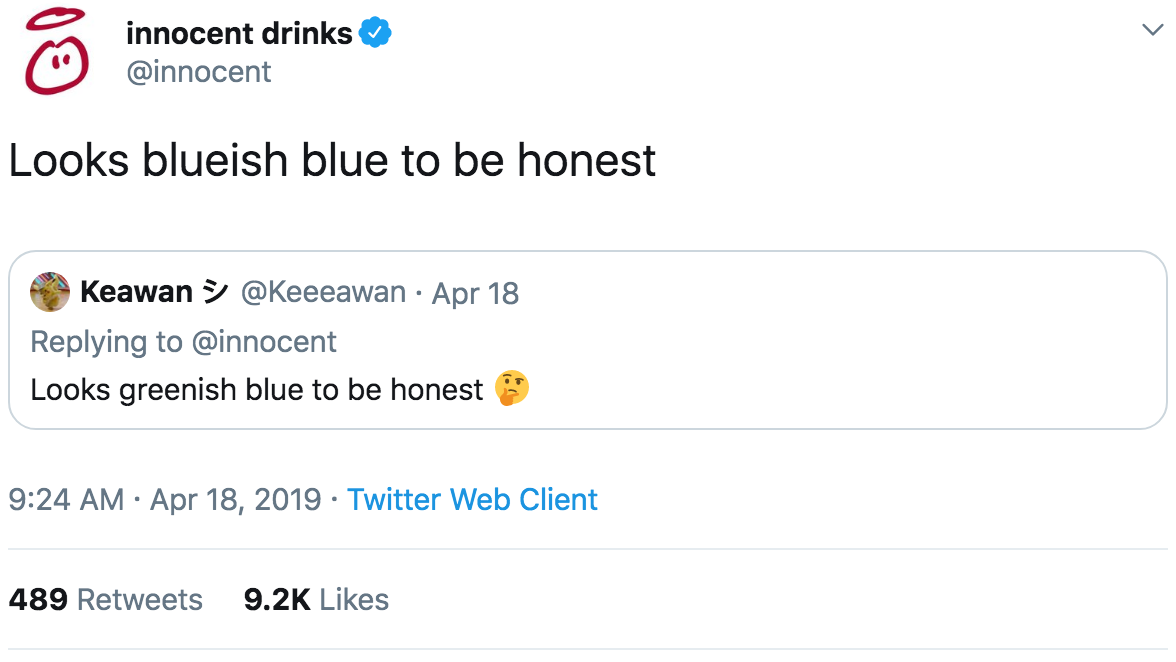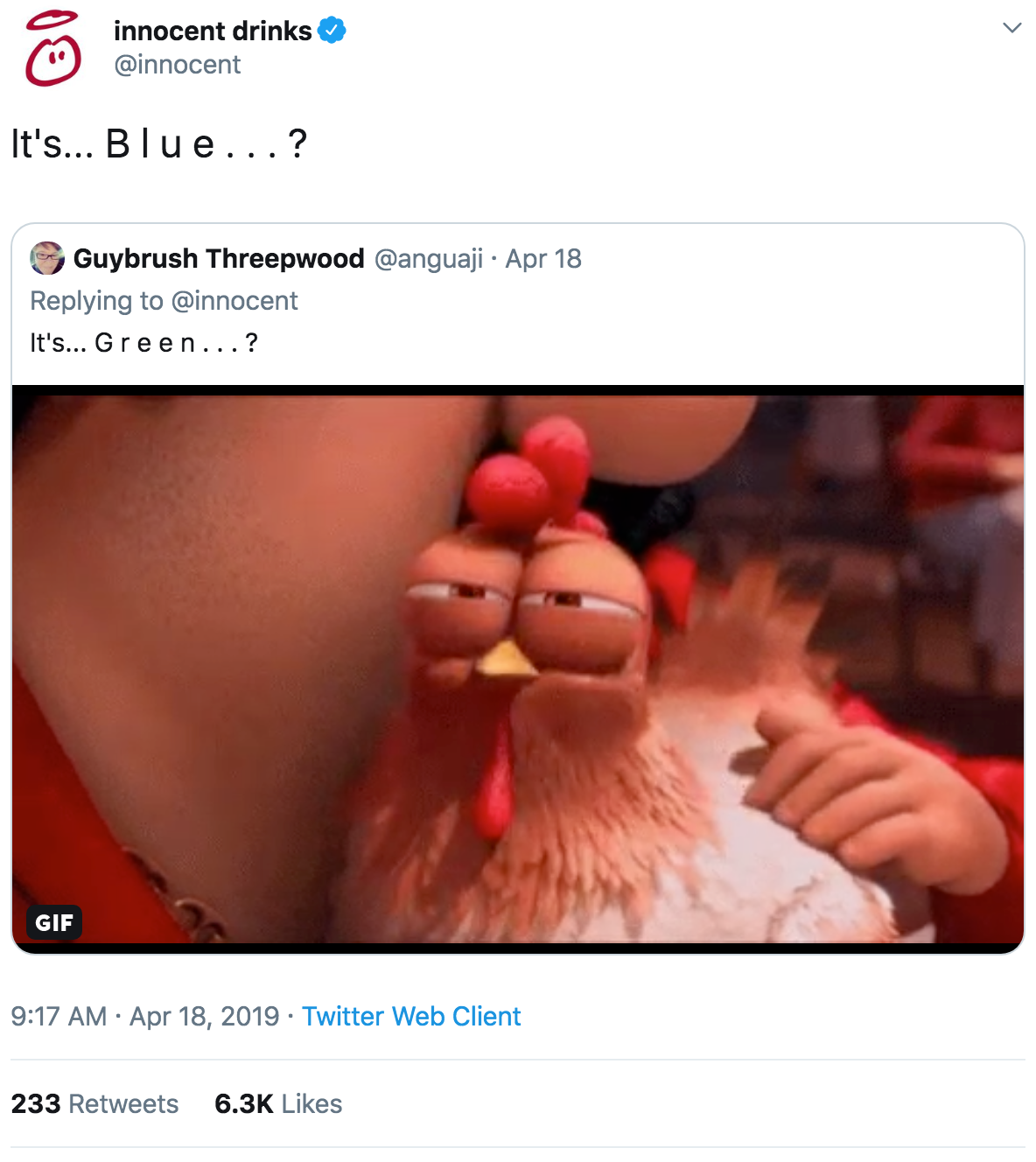 Brand Reach: Lessons From AS Roma And Innocent Smoothie
Engaging with users and your target audience online through likes, retweets, comments, etc. can allow your business to stand out amongst the competition – just look at AS Roma and Innocent smoothie.
For example, by creating an interactive online experience for users, Innocent Smoothie ensured that their new product launch would reach thousands of people, with minimum expense and effort. In fact, the debate about the color of Innocent Smoothie's new blue drink was featured in numerous news sites, online magazines, and such – essentially making their product and post go viral. In other words, the company managed to gain free publicity and promotion for their brand and new product.
Similarly, AS Roma could not have managed to compete in the big leagues – at least as a brand – if they had not adopted an interactive approach to their social media profiles. By replying to comments and creating a fun and engaging user experience, the football club managed to extend their brand reach without techniques like paid advertising.
Overall, we recommend brands to loosen up a bit and engage in some light-hearted and fun banter with their fans and followers online. Remember, you are one viral post away from being on the map so be sure to keep an active online presence across all your social media profiles. This will not only help you create a more 'human' image of your brand but will also allow you to improve customer experience.
Cover image: CoinView App