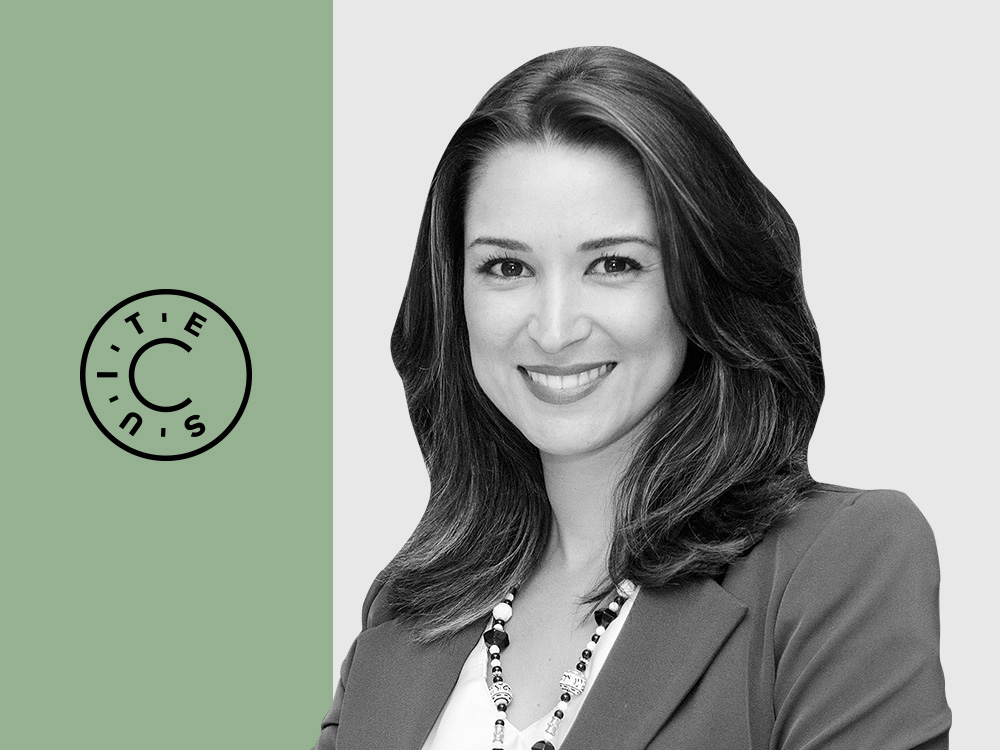 Emilia Chagas is the Co-Founder of Growth Boulevard and CEO of Contentools.com, a content marketing platform that helps +1,200 marketing teams to plan, create, distribute, and analyze online content. As a content manager for over 8 years, Emilia has lead video, editorial, and web-based content projects in both SMBs and enterprises.
Take a look at what she had to say…
Brandingmag: SEO (Search Engine Optimization) is a busy and dynamic market. As search engines regularly change their algorithms to take new factors into account when calculating a website's rank, positioning websites is becoming more challenging. Is content marketing about to replace SEO? How do content marketing and SEO interface?
Emilia Chagas: SEO and content strategies are not the same thing, but they do have an overlap area. SEO is more technical and narrower, while content strategies are more holistic. To ensure the success of an online content strategy marketers must apply SEO techniques in its implementation. And SEO demands content. When you think content, you're thinking about people (visitors, leads, and customers). People engage when there's quality, usefulness, and an overall good experience with content. When you think SEO you think about machines. Search engines look at how people interact with and perceive your content (shares, time spent on the page, links, etc.).
In the past, Google and Bing admitted to using social signals to help rank pages. Since 2014, Google has publicly denied that social has any direct effect on rankings. But experiments comparing content that is simply published with content published and shared on social media show the latter received 12% more visibility on average. That means: when creating content, consider content your audience would like to share, that would make them be better perceived by their peers when sharing or that would spike their curiosity as well.
Bm: According to the Content Marketing Institute, content marketing costs 52% less than traditional marketing. Successful content marketing strategies will help you drive traffic, increase conversions, and establish your brand online. What are five elements for a successful content marketing strategy?
EC: The first element is to go deeper into WHOM you're trying to attract online, your ideal customers. We've built a dedicated customer development team (1 Marketer + 1 Sales rep + 1 CX) that meets up on a monthly basis, with the specific goal of crafting and refining more updated and complete versions of our personas and their journey. The updates are then organized and shared with the rest of the team, which finds it very useful for improving their day-to-day interaction with our customers and prospects.
The second element is represented by your goals, which brings us to the WHY. Never create content for the sake of creating content. You must understand what you want your content to solve. Having clear goals is crucial to produce content that will generate business results. Are you trying to attract new visitors or hoping to move leads down the funnel? How about establishing brand awareness? Maybe you want to speed up the sales process or improve your customer support? You could have multiple goals or just an overarching one. Content needs to be customized according to each of these goals and this will require testing various approaches and keeping track of different metrics.
The third element is HOW you'll maintain your content strategy live with recurring creations, learnings, and results up and to the right. You'll need a team and processes in place. Make sure each player has defined functions and responsibilities, to avoid misunderstandings. Under this point of view, the RASCI is a great framework to adopt, since for any given project it helps you define who plays what role at each step.
The fourth element regards the CHANNELS you're using for distribution. The saying 'If you write it, they will come' couldn't be farther from the truth. Based on your customer's reading habits (the answer to the question 'what media they consume'), try to find out the social channels you'll be using to distribute your content and how often you'll post on each channel, as well as which influencers you'll have to get in touch with to get your content re-shared. Working with different content types/formats (slides, infographics, videos) is also a good idea to repurpose your content. You might want to speed things up by leveraging paid channels to drive traffic to your main pieces of content (such as ebooks, guides, white papers, and the likes). Long story short, you need to spend as much time on amplification as on content creation, and having a clear distribution strategy will help you along the way.
Finally, the fifth element is LEARNING. You do that by being disciplined, analyzing results as often as you create new ideas and publish new content. And the two are connected as well. You shouldn't be creating new content blindly – try to come up with a hypothesis for results every time you push a new idea to production – "How many page views are we aiming for with this one? Or how many leads we will generate with this piece? How much will the conversion rate be improved by this campaign?". Then, add the actual results to these cards when content is ready to be analyzed. Over time, this habit creates a whole library of learnings you can use every time you need to achieve a certain result, target a specific audience or overcome a challenge with your funnel.
Bm: In a recent blog post, you parallel content marketing and restaurants because they provide their value by different means, in different volumes, at different qualities, to a different target market. Very fascinating analogy. Please explain.
EC: Sure! Indeed, being somewhat of a foodie, I love to go for different dining experiences and visit my favorite local restaurants. This has provided me with a useful metaphor for thinking about the ways that content teams are set up for success, and the most common pitfalls along the way. Content teams can behave in a similar way to 1. Bistro teams, 2. Food truck teams or 3. Catering teams.
Bistro
· Low volume;
· Founders are actively hands-on;
· Lean is a must;
· No clear division of tasks/specialization;
· Artisanal production;
· Low or no process;
· Straightforward workflow and communication;
· If it takes a bit longer than expected (and quality is high) it's not a problem;
· Lots of creativity, little measure;
· Manual or low control production management.
Food Truck
· Irregular/seasonal volume;
· Active founders or C-level in action, creating content or in charge of at least one step of the workflow;
· Short staff, lean team;
· Freelancers are welcome;
· Partially artisanal production;
· Process-oriented;
· Specialization in order to scale;
· Control and speed are essential to success;
· Lots of creativity, along with technique and measuring;
· Decentralized production management.
Deluxe Event Catering
· High volume and demand;
· Strategic C-level;
· Numerous team, highly specialized;
· External collaboration from multiple sources;
· Precise execution;
· Complex and automated processes and workflows;
· High scalability (still carrying the value proposition as central);
· Fast delivery;
· Metric-oriented decisions;
· Central management through a CMP (all-in-one software).

Bm: What are the five mistakes content teams around the world make and how can teams avoid them?
EC: When talking to hundreds of content managers that use Contentools software daily, this metaphor has proved really useful and easy for demonstrating the vast differences between the ways content marketing can and should be done.
There can often be some misunderstanding that a content marketing strategy is generally applied the same way, but if the food trucks started to get relaxed with turnover time, or the old man employed a host of unfamiliar people to do the work for him, they'd quickly go out of business.
The first mistake is having one type of team and processes related to another one. I've witnessed companies clinging to old processes and structures that once served them, but no longer do — since they scaled. Here, events catering companies are still trying to deliver artisanal and personal products to masses of people with large appetites. It inhibits the growth of the organization and eventually doesn't meet market expectation due to not being able to meet the increased demands, or subsequently, the quality of the service that is provided is reduced.
The second mistake is wanting to have a certain type of team, without structure or market fit to match it. I've seen it plenty of times where organizations try to copy and paste formulas and team structures that worked for others, often similar companies, but there is no market fit. This happens when the market that the company is going after and the content needed for that segment don't match, and the organization ends up trying to force their team to be one way when you're better suited for another. To illustrate the point, if you are creating product content or sales collateral, have high ACVs (average contract value), and your sales team only deals with highly qualified leads, maybe you need a small team like a bistro. Other times you'll need a structure for high volume production, like the food trucks. You might have hundreds of sales reps working with a high volume of leads, having to work with many different channels to attract organic traffic and so you would need to come up with a diverse team, both internal and external contributors, and approach for this type of market segment and product. In many cases, that's the example of a consumer brand, SMB product or niche e-commerce.
The third mistake is forcing the menu upon the customer. It doesn't matter how good your content is, you can't provide value for people who don't want it. How to avoid doing that? Always have concern for your audience. Ask yourself: What are their problems? What is the taste for content your public has? What solution am I giving my market for their specific needs? Check the rules of engagement to make sure you're creating that's relevant to your audience: https://blog.contentools.com/content-marketing/rules-of-engagement-are-you-talking-to-your-audience/
The fourth mistake is not following the customer's orders – similar to the third one. Many companies have done their homework on their market segment, customer persona, consumer behavior, and buyer's journey, but the trick is using that information to shape what you do. The point is if you've done all the research use it to guide your decisions. This will increase your chances of success by ensuring you're fulfilling the needs of your customers.
And the fifth mistake is not having the right people in the right roles. Sometimes your content team might lack someone very important, just because you didn't think about it. It's not even that you need to hire someone new to do the job; we often have plenty of untapped resources around us that we don't see. For example, I know a couple of smart content managers who include their entire sales team in the content brainstorming session. They'll discuss real conversations that they had with customers so they can model useful content based on what the market is asking for. Not including them in the session would mean missing valuable information and not utilizing valuable resources that are available to create targeted content. The marketing team can work alongside other stakeholders, setting healthy boundaries and criteria about what would be the best way to review content without recurring to the type of centralization that creates bottlenecks.
Bm: What's next? (As it relates to Marketing/Content Marketing)
EC: The next step relies on one pillar aspect of marketing: analysis. As marketers, we're trying at all times to understand behavior and influence it. We are constantly engaged in a process of trial and error, analyzing what went right and learning what could be improved. We often find ourselves trying to make the best-informed choices about what social media channels to use, what is the most successful content and how to replicate its results, what keywords should we be using to stand out from the competition and so on. Once we know these things, we are then trying to forecast and predict what will happen in the future, based on the market and our actions. Before, answers were found manually through personally collected data, which relies on human ability and assumptions; AI is more precise, more accurate and a lot faster. Artificial Intelligence will change the way you do your job – for the better. Solutions based on such a technology are already emerging and tech solutions are also adapting their current software to provide even more value by using ML/AI. Soon enough, marketing teams will include their own AI assistant optimizing work in unimaginable ways.