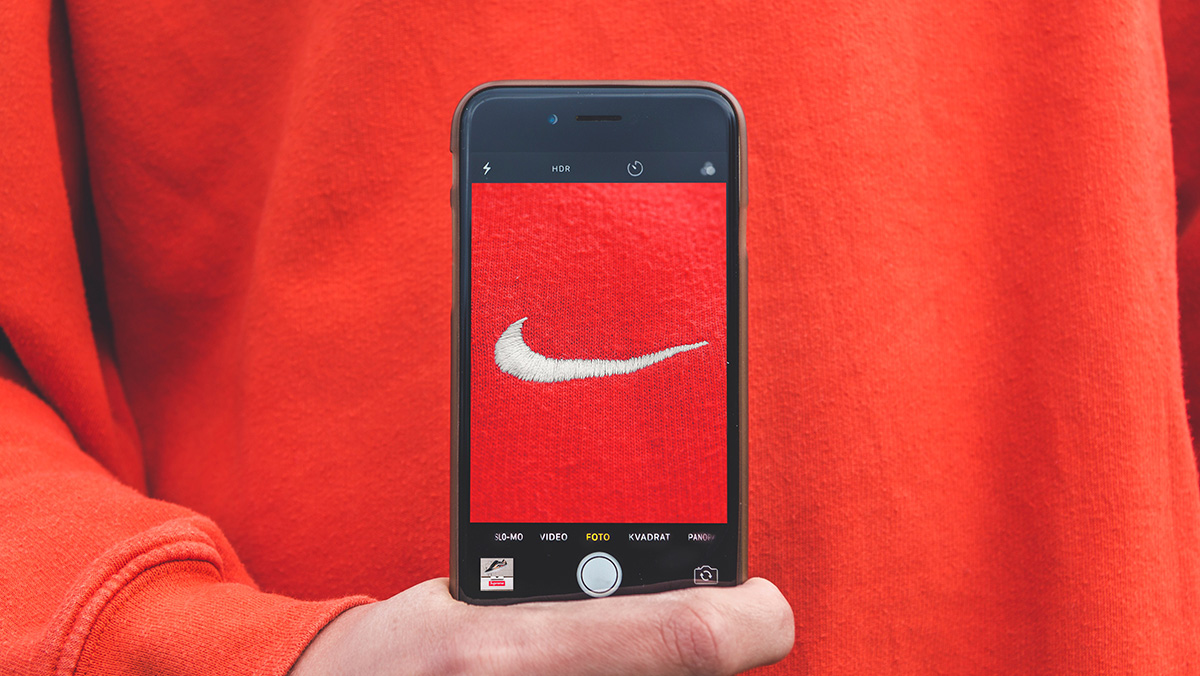 It takes more than a great product or service to build brand loyalty, as these are only a fraction of what it takes to retain customers. Building brand loyalty is a result of a series of positive interactions, which can happen in person, digitally, or both. So why is brand loyalty important to your brand?
From a business owner's perspective, it increases customer lifetime value (LTV); and the higher a customer's LTV, the lower your customer acquisition costs (CAC) are in the long run. Your CAC can also decrease when new business comes through referrals.
The following ten tips can implement your brand's increase in brand loyalty with your current customers and prospects.
1. Consistent Communication
Communication is everything. How your brand communicates will depend on your brand's identity, the medium in which communication takes place, the customer persona you are speaking with, and where said persona is in their buyer journey.
This is why mapping out who your current and potential customers are is important. It is also equally important to understand the problems each of these personas face, the questions they have at each stage of their respective journeys, and the mediums in which they prefer to communicate. A way to improve how your brand communicates with its customers is to look at your brand from the perspective of your current customers and prospects. Do your customers reach out with regards to a return or a question about your product, after they have made a purchase? Maybe you have been asked questions about your policies in regard to your services? If information is on your website and these (or other) questions are still being asked, it might be time to revisit your content and make it easier for your target audience(s) to understand.
Knowing the aforementioned and taking action to improve your brand's communication can help you retain customers and refine your customer experience, which helps in the brand loyalty-building process.
2. Exceptional Customer Service
Providing exceptional customer service is about doing your absolute best to help your customers find solutions to their problems.
Here is a recent personal example:
Over the course of three days, we communicated via email and phone conversations. I spent over two hours on the phone with the customer service representative and they patiently walked me through various steps, until we solved the problem. If you have ever worked in customer service, you would know that it can be emotionally challenging as customers often take out their emotions out on the person they are speaking with. A great way to combat this is through kindness.
With all that said, many customers also know how to abuse company policies. It is good to ensure your brand implements procedures to ensure customers do not (figuratively) walk over your policies and employees. Great customer service employees ensure that customers do not abuse said policies and help keep your customers happy after they made a purchase, increasing brand value and customer loyalty.
3. Increase Employee Loyalty
Employees are the lifeblood of a company. If your brand treats employees well, your employees will enjoy working for your organization, which helps your business grow.
Customers can sense how your employees are treated based on their interactions with them. If your employees are happy to come to work every day, their loyalty to your brand will rub off on your current customers and prospects. If you believe employees are the lifeblood to your company, it is in your brand's best interest to keep your employees happier than your customers.
4. Loyalty Rewards (Loyalty Incentives)
Customer reward (also known as customer incentives) programs can increase brand loyalty. That said, loyalty rewards should be customized based on the type of company.
Before launching a loyalty rewards program, I recommend considering the following:
Is your organization B2B, B2C, or D2C?
Is your organization currently implementing retention marketing?
Has your organization used retention marketing in the past? If yes, what could you have improved?
Does your organization ask customers for feedback? If so, how frequently?
I recommend the aforementioned because the answers to these questions will give your brand the foundation for creating a loyalty rewards program. If a brand does not engage with its customers after they have made purchases, it will be difficult to gauge what type of loyalty program would suit their customers.
While brands can always make changes, it is wise to mitigate risk, especially from a fiscal perspective. While there is nothing wrong with investing in your business for the long haul by taking short term losses, it is not the best idea to dig a hole your brand cannot climb itself out of.
That being said, there is also a risk in tarnishing your brand's identity when it comes to how people perceive it. Frequent and heavy markdowns (even if they are perks of a rewards program), can diminish the appeal of a brand and can trigger the perception that the brand is cheap, making it lose value in the eyes of your target audience.
While rewards can be helpful in building brand loyalty, there are many factors a brand should consider before implementing one, such as the type of business model and how the brand is positioned in their respective markets. I recommend young brands take the time to learn their customers' behaviors and grow their relationships, before implementing a customer loyalty program.
5. Provide Value
There are a lot of components for building a brand's loyalty, and one of them is providing value to current customers and prospects.
This can come in varying forms. Some examples are:
Creating a great product or providing good service;
Creating valuable content in various forms for your current customers and prospects at varying stages of their buyer journey;
Providing valuable content (in the form of tips and tricks, events, etc.) for your current customers that keeps them engaged after they have made a purchase;
Thanking your customers and showing you appreciate them in an authentic manner.
6. Create Awareness for a New Product/Service
Your target audience needs to know your brand exists. For new brands, creating content and advertisements (that provide value to your respective target audience) can help build awareness and attract customers. Brands should continue to provide value to customers through various marketing activities as they continue to grow. Many brands use their positive customer reviews to help increase their brand awareness. Using this strategy can reinforce brand loyalty and build awareness for new brands, especially when a brand features customers in their content.
I learned a tactic specifically for creating content (organic Facebook posts) thanking customers for their loyalty and asking for feedback on how they can improve their product. Using this method, the brand in question received valuable feedback from customers and piqued the interest of prospects by unconsciously communicating its value.
The key takeaway here is to provide value to your current and potential customers, even when your brand has awareness.
7. Leverage Technology to Help Your Customers
There are hundreds of digital marketing products a brand can use to communicate and help their current customers and prospects. Whichever products your brand decides to use, it is important to ensure your brand keeps a seamless conversation going with customers and prospects wherever they are in their respective customer journey.
Your marketing technology stack might vary depending on your business model and budget, but some popular tools are:
Website chat;
Customer relationship management (CRM) tool;
Email marketing;
Marketing and sales automation;
Facebook Messenger for Business;
WhatsApp Business.
While I am not recommending the need to be on all of these mediums, I do recommend that brands should research what mediums of communication their current customers and prospects prefer to use. Because timing and context are important, ensuring your brand is easily accessible to your target audience is imperative, as brands can lose a chance to engage with prospects and convert them into paying customers. Additionally, if customers want to engage with your brand on a medium and, your brand is not on the said medium, your brand loses an opportunity to engage and build loyalty.
8. Be Authentic
While it is easier said than done, being an authentic brand can do wonders for brand loyalty.
Brands need to be authentic because consumers, especially Millennials, can sense when brands are not authentic; they can sense when a brand is trying hard to sell them a product or service.
This is why it is imperative for brands to be authentic in everything they do and it should be apparent (essentially, showing transparency) in every part of their business.
For example, if your brand communicates that it cares about the environment, prove it. Show your customers and prospects that every part of your supply chain does not negatively impact the environment (or how it limits it). Brand transparency and authenticity go hand-in-hand.
Brand loyalty can increase when your brand can find a common thread between its authentic identity and your target audience's values.
9. Be Reliable
From a customer's perspective, reliability comes in many forms through interactions with a brand. It can take months (or even years) to prove reliability as far as the quality of a product because that is time-dependent. Assuming your brand is creating a product that stands the test of time or providing a quality service, you can prove reliability in other ways:
Responding to customer inquiries in a reasonable timeframe;
Own up to issues with your product or service and look for ways to improve (this is a huge plus if you catch a mistake before customers do);
Asking customers for feedback on how your brand can improve its product or service (personal messages are a plus).
Implementing some of the aforementioned strategies can help grow your brand and build brand loyalty in the long run.
10. Take Ownership of Your Brand's Failures
Failure does not feel good when it happens but reflecting and improving when your brand experiences failures can help your brand in the long run. Customers can forgive brand blunders, but that is only if the brand can own up to mistakes. While lost trust can be difficult to regain, your brand's bottom line depends on it.
Nothing can hurt brand loyalty more than ignoring your customers' feedback and your brand's problems.
Conclusion
While there are many factors that contribute to brand loyalty, companies of varying sizes can use the aforementioned tips to take stock of how their brand is currently perceived and where they can make improvements.
Examining your brand through the lens of your current and potential customers from time to time (quarterly) ensures your brand puts your customers' best interest first and can lead to an increase in brand loyalty (and your bottom line over time). Customers will realize you are providing them with value, leading them to want to return.
Image source: Kristian Egelund