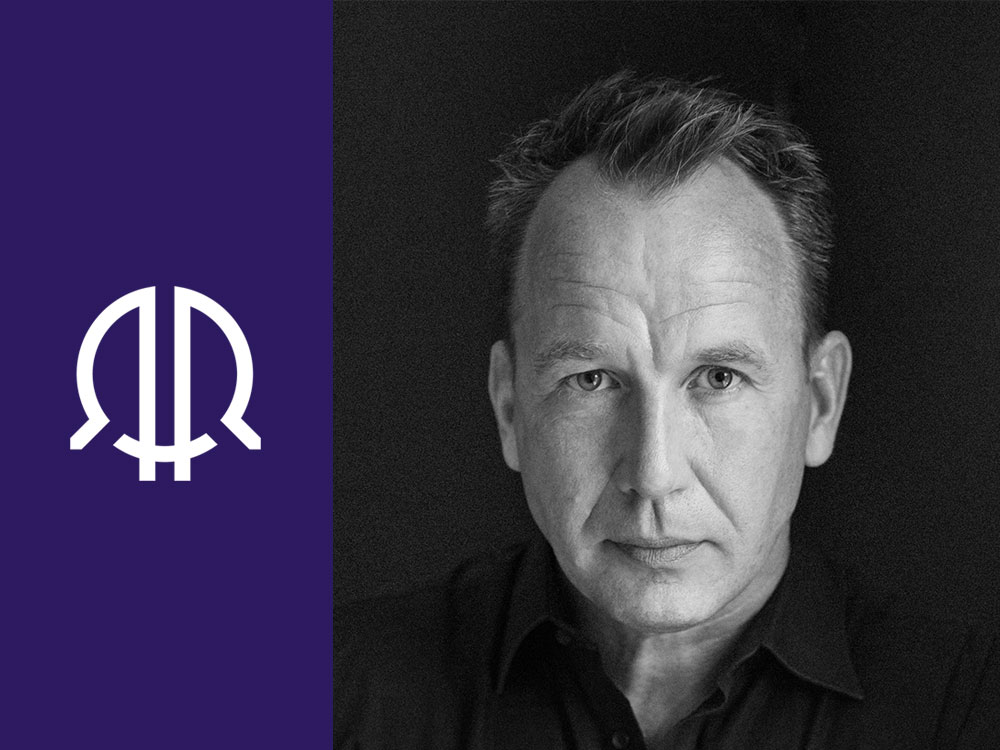 REBELS AND RULERS: The Global Forum for Open Branding is an extension of our mission as Brandingmag — delivering relevant and high-quality insights on branding and marketing from international, expertly-speaking voices. The event takes place in Bucharest, the capital city of Romania, where REBELS AND RULERS becomes a hub for Eastern European business and creative growth. Brand leaders, marketing managers, creatives, entrepreneurs, and other like-minded professionals join 20 international speakers in an exploration of improvement.
Following a sound success in its first edition in 2018, REBELS AND RULERS is now at its second iteration and comes about with one of the most pressing topics in the business world — Brand Culture: Inside & Out. We have decided to dedicate a special series of interviews with our speakers to this topic, giving you a glimpse into their insights and the happenings that take place on the "branding stage" of Eastern Europe.
Honoring us two years in a row with his presence, Nanne H.C. Bos, the head of global brand management of ING Group, is one of the expert voices to tackle the theme of brand culture in this year's program. Read his interview below and learn more about Nanne, the event, and the other international speakers here on the official website.
Brandingmag: How do you define the brand culture of an organization, be it a for- or non-profit?
Nanne Bos: Research across ING has shown that there is a very strong correlation between external brand love and internal brand alignment. Brand culture is about the brand orientation of an organization. The more central the brand is to the overall strategy and decision making – the stronger the brand will be outside of the organization.
Bm: You are a decisive factor in the management of your brand's culture – how do you include it in your everyday decision-making process?
NB: We have put a lot of effort to link our internal behavioral code, which we call the Orange Code, to our brand strategy. We are working very closely with HR – to make sure that this code is implemented in all HR processes including the employee performance system, to recruitment and internal promotion.
Bm: Is longevity achievable, for a company, without harnessing a sustainable, active brand culture model?
NB: I strongly believe that structurally investing in your brand is the only way to long term growth and margins. You just need to strike the right balance between the short term sales activation and longer-term brand investments. Making sure that everyone in the organization understands what the brand stands for and how to contribute to a differentiating brand experience is a long-term effort, but will make sure that the brand can survive in the long run.
Bm: Can ethics be considered the starting point of any type of culture? If so, then what do you think of the brands that build cultures around unethical behavior? Can they last?
NB: For more and more consumers it is no longer about what you buy, but what you buy into. This means that you need to clarify your purpose and the values you stand for as a brand. From there you need to walk the talk – and make sure that your behavior as an organization is congruent with your values.
Bm: Is anticipation of culture possible in today's rapid commercial environment? How can a brand create behavior based on anticipation?
NB: ING was founded many years ago on the principle of empowerment. Leaving this brand purpose is not an option. But while principles endure, formulas don't. People will always respond well to empowerment, but the way we empower them is an ever-changing thing. What inspires today is old fashioned tomorrow. Therefore, we continuously need to anticipate these changing needs and consumer behavior.
Bm: The power of CSR on (external) brand reputation is well known (and abused) by now – but what can you tell us about using social responsibility as a tool for internal culture?
NB: Everybody wants to contribute to something bigger than themselves. Having a brand purpose that goes beyond just producing and selling products/services and also brings a positive impact on the world is therefore key if you want to rally the troops. However, you need to make sure that your purpose is authentic to the brand – and something that you can really deliver on.
Bm: Talent management is crucial for brand culture yet so many organizations have a superficial understanding of it and its role in brand-building. Is HR not taken seriously enough in high-level decision making? How can companies improve this and, subsequently, improve their talent acquisition and retention rates?
NB: At ING we have been working very closely together with HR. From my experience, I know that this co-operation can be a bit difficult at first, but I believe that it is crucial to building a strong brand. If the brand is central to the decision-making and all aspects of the organization – it is also the foundation for the HR strategy, processes, and policies including talent acquisition, retention, and promotion. Therefore, we jointly worked on an 'employer value proposition and brand' and implemented our Orange Code in many HR processes.
Bm: Can you share an example of how a brand has used storytelling as a tool for creating or steering brand culture?
NB: In every culture, storytelling plays a crucial role in maintaining the culture for existing and future generations. The same is true for organizations. The brand story – if told well – can do the same trick. At ING, we have done this in many different forms, ranging from an all-employee speech of the CEO to brand movies and workshops. There are no single solutions – you need to make sure that you keep telling the story over and over again.
Bm: What advice would you give to brands looking to improve their culture and better understand their cultures' influence on reputation, sales, and sustainability?
NB: Start by clarifying the brand purpose and make this central to the strategy of the organization. From there on, focus on three key behaviors, a combination of what has brought the organization where it is as well as where it is heading.
—
Did you find these insights useful? Then, you should definitely attend REBELS AND RULERS! Join 20+ international speakers from award-winning brands and agencies and hundreds of like-minded participants in a 2-day journey full of practical insights and actionable know-how. Learn about brand culture from the likes of Philips, ING, Droga5, McCann, and many more.
Experience the best, carefully-tailored content; take your chance to meet the speakers; and mingle with hundreds of amazing local and international attendees.
Get your ticket now and join us on October 17-18, 2019, in Bucharest.