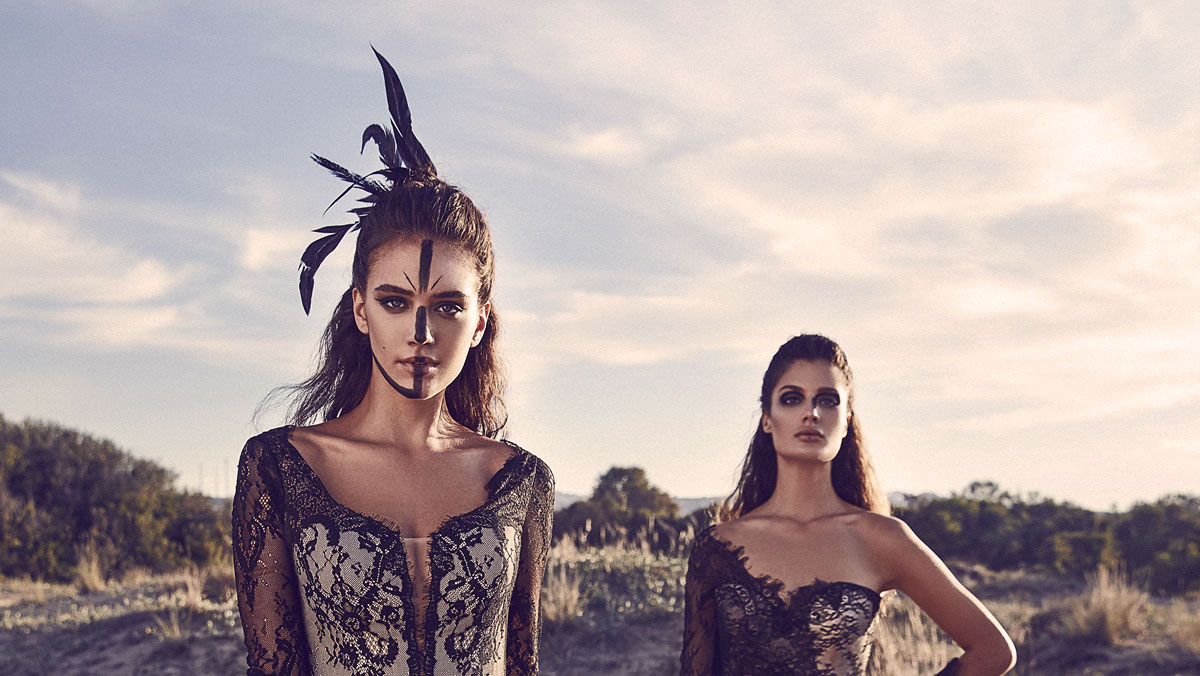 What is the latest fashion trend that isn't going anywhere anytime soon? No, it isn't the power shoulder, a cape, or a statement hat…it's giving consumers the ability to wear their values. Young consumers are demanding that the brands they support do good for the world and take a stand on the important social issues of our time — and there is no more visible representation of this than the choice of what to wear. The most successful brands know that becoming known for purpose requires going beyond any one-ad campaign and instead weaving it into the fabric (pun intended!) of who you are and all you do.
Here are three fashion business trends along with who is doing it best to embody purpose into their brand and attract the socially-conscious Gen Z consumers.
Renting and Reusing for the Win
As was demonstrated in September's massive global student walkout for action on the climate crisis, protecting the planet is top priority for young people and their purchasing decisions follow suit. Online searches for sustainable fashion were up 130% last year. Studies have shown Gen Z is willing to spend 10-15% more on clothes from an eco-conscious brand, and nearly 75% of Gen Z would pay for a sustainable fashion product as opposed to half of the Boomers. Not to mention, fashion resale markets could make up 10% of the entire market by 2022, double what it was in 2018. These young consumers are the vanguards of change.
Rent the Runway was one of the first companies to disrupt the industry by bringing the sharing economy to the closet. The concept has resonated with young people who want the opportunity to update their wardrobe with designer goods without the price tag or hit on the environment (fast fashion production is one of the largest contributors to global greenhouse emissions). The company states that the average woman throws away 82 pounds (~37kg) of clothing every year, and through their services, they report that 68% of their customers reportedly buy fewer clothing items. This messaging is working — about 16% of our survey respondents associate Rent the Runway with environmental issues, the highest of any brand in the clothing rental group.
Rental clothing is now a $1 Billion market and expected to hit $2.5 Billion by 2023. Legacy brands including American Eagle, Urban Outfitters, Banana Republic, Ann Taylor, and more have all launched their own rental lines to tap into this demand in the past year.
Similarly, resale fashion companies and online consignment brands that embed eliminating fashion pollution into their core value proposition are all the rage among Gen Z. Depop, part-social network and part-sales platform with 15 million users, has become the latest hot app for young people to sell their items and gain a community in the process. The app even created an entire marketing campaign called #NothingNew around Gen Zers thrifting and upcycling clothing.
The big players are all jumping on board. Macy's and J.C. Penney recently announced partnerships with resale marketplace thredUP in an effort to attract Gen Z consumers. There's a good reason: thredUP found the resale market has grown 21x faster than retail and is pegged to hit $51 Billion by 2023, mainly driven by young people. "We are what we wear — let's make a real fashion statement: Choose Used," the thredUP website states, followed by a list of facts about the toll fashion takes on the environment. No surprise, the company also peaked on our brand awareness chart for environmentalism.
Purpose as Brand Identity
Sometimes, it can be hard to know which came first: the product or the cause. And that's a (really) good thing. Brands that do this well embody the belief that cause marketing is more than an ad or a product line — it's a way of doing business. TOMS popularized the one-for-one giving model, but a wash of other companies followed suit. The newbie that has struck a chord with young consumers is Bombas, a socially-minded sock brand that donates a pair of socks to a homeless shelter with every purchase. Having this singular focus can provide clarity to consumers amidst the ever-increasing marketing noise. Despite being new and with only 13% of respondents being familiar with the brand, of those familiar, 37% identify Bombas with the right cause space: homelessness and poverty. When we compare this to TOMS, which has been around since 2006 and enjoys a 73% brand familiarity, only 36% of respondents associate them with poverty (its original cause space). This may be in part to TOMS expansion to social causes related to eyeglasses, clean water, safe birthing, and now gun violence prevention. While still doing good, the brand lost some of its original focus.
Everlane has remained singularly focused on sustainability and was one of the few clothing brands with clear top of mind issue recall of sustainable fashion, eco-friendly, and ethical manufacturing among our respondents. Similarly, Allbirds, with its sharp focus on sustainable shoes made from plant material rather than plastics, saw the strong top of mind recall of the sustainability cause.
Clothing that Makes You Feel Good
The cancellation of Victoria's Secret runway show proves that the body positivity movement is here to stay. In 2014, Aerie was one of the first brands to stand against "supermodel standards" and launched an unretouched ad campaign. This game-changing campaign led to the successful #AerieReal social campaign that aims to change the way people feel about their bodies. But Aerie didn't rest on its laurels — it has continued to push the bar, launching partnerships with the National Association for Eating Disorders and featuring Aerie Role Models at pop-up shops. While critics could say that fashion + body positivity is a "safe & easy" cause marketing path — when your company's message fits nicely in with rising sentiments and has easy solutions (more sizes, more models!) — this is not always a bad thing. But it also generally means it's the most crowded place for like-brands. If you're looking to leverage your cause platform as a differentiator then "safe & easy" is going to end up looking more like table stakes than unique positioning.
At the end of the day, there is always room to find white space. Brands certainly have an opportunity to stand out by venturing beyond the obvious and crowded spaces of body positivity and physical health to take on issues like social justice. While most undergarment brands are celebrating the more obvious association with body positivity, Savage x Fenty has taken that inclusivity platform even further by making a powerful statement about racial equality — promoting diverse models and products that appeal to women of different shades (and sizes). And consumers are noticing: 33% of respondents associate Savage x Fenty with racial justice and equality, locking it in as the only brand in this category representing this cause platform.
Bottom line? Purpose is a trend here to stay. Sustainability and inclusivity are going to continue to redefine the industry, primarily being driven by young consumers who are raising the bar. So, take note! Otherwise, one day you're in, the next day, you're out.
Image source: Naeim Jafari