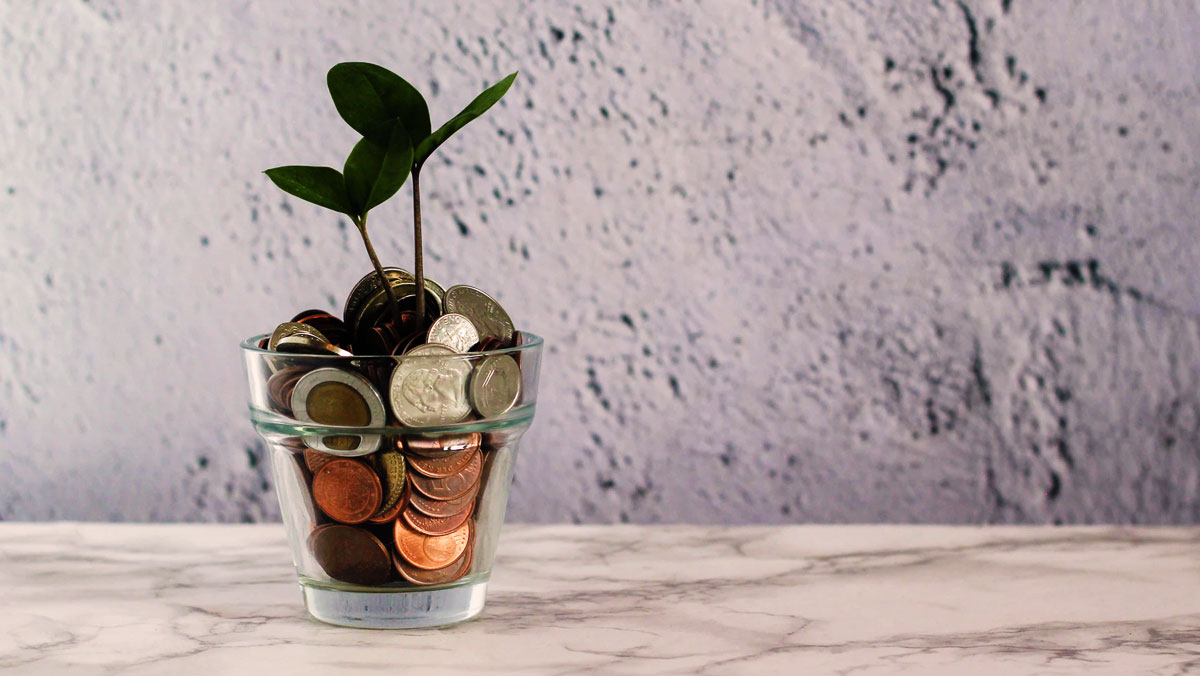 In a 2019 letter to investors, Larry Fink, CEO of the asset management firm BlackRock, suggested that, without "a sense of purpose," companies "will ultimately lose the license to operate from key stakeholders."
A majority of businesses don't use purpose to its full effect, because they don't see it for what it really is: a resource, not a proclamation.
Purpose, of course, has become a ubiquitous buzzword in the ad and branding world, over the past decade, but the kind of purpose that Fink is talking about is not a buzzy, superficial tactic to be used in a campaign. It's something bigger, something more strategic: A guiding north star that businesses can use to inform their practices from the inside out. Speaking at Cannes last year, Alan Jope, CEO of Unilever, echoed this, saying: "Purpose-led brand communications is not just a matter of 'make them cry, make them buy.' It's about action in the world."
Bold leaders, like Fink and Jope, know that real purpose is a tool for the whole business, a driver of more substantive change. They understand the power of using purpose as their main tool to navigate the unpredictable world we find ourselves in so that they don't lose sight of the long term.
In those businesses where purpose is used effectively to enact action in the world, it can play a number of different roles across an organization: creating value, attracting the right talent, and driving growth. Leaders can use purpose to change the mindset of their board and shareholders, shifting the agenda to a sustainable one for their businesses, and emerging successfully through the other side of existential risk and change.
In other words, purpose is not a binary "have one" or "don't have one" situation – in fact, every business has one. But a majority of businesses don't use purpose to its full effect, because they don't see it for what it really is: a resource, not a proclamation. Purpose, rather than an end goal, is a constant work in progress. Purpose is a spectrum, and every business falls somewhere along it.
The profit driver
Some businesses, especially amidst the social and economic upheaval of 2020, may find themselves caught up in a profit-driven, purpose mindset.
At this end of the spectrum, a business is focussed on profit maximization and satisfying shareholders' interests. Its sole reason to exist is making money.
While there's no right or wrong, particularly when survival is on the line, profit drivers will not be those best equipped for longer-term success.
The problem is that a solely profit-driven approach creates a trap for businesses, in which the purpose is determined exclusively by external factors, and the control the organization has over how they react to change and progress becomes overly limited by the bottom line. Profit-driven companies rarely produce lasting leader brands – their limited purpose can't help them when it comes to other essential issues, like talent retention or long-term value.
The cause marketer
Organizations that are dipping their toe into purpose are likely to focus on building a stronger connection with customers. This is an important evolution for companies that know they are ready to expand their purpose beyond pure profit, businesses that see the impact of good customer relationships on business longevity.
These businesses filter their purpose through their customers' eyes first. They seek out a cause that they believe their customers will care about and then use that cause as a means to promote their brand as a good corporate citizen or cause champion, predominantly through brand activism, marketing, and advertising, often with links to associated charities.
When a cause is linked in some way to what the cause marketer does it can help to build an emotional connection, generate loyalty amongst customers, and create competitive differentiation.
The talent advocate
Further along the spectrum, businesses recognize that purpose is not only a tool to drive profits and customer engagement, but one that must be present in the company culture, values, and relationships, too.
Talent advocates use purpose to inform and influence relationships, engage and motivate employees, attract potential talent, and determine business partnerships or suppliers.
Purpose is embedded in the talent advocate's culture and values. It provides a clear sense of why an individual's contribution to the company is meaningful and guides how people should do things every day.
For these businesses, purpose evolves from a response to a cause to a philosophy of engagement: playing a role in shaping culture, contributing to customer service, performance reviews, recruitment criteria, and selecting business partners.
The responsible citizen
While a talent advocate recognizes that relationships are a currency just as important as cash when it comes to the long term, businesses that use purpose to be responsible citizens are concerned not only about the people that come into contact with the brand, but the world at large. Their purpose guides how they manage their business activities in response to ESG and sustainability.
And as opposed to a cause marketer, a responsible citizen goes beyond messaging, aligning both internally and externally around the organization's role in the wider world.
These companies assume active responsibility for their environmental (climate impact, resource sustainability), social (animal welfare, diversity, inclusion, and human rights) and business governance (company management, employee relations, responsible investing) practices. They use their purpose as a resource to positively manage their impact in these areas.
The purpose champion
A purpose champion combines all these purpose types, viewing purpose as a multidisciplinary framework for the business. Their purpose is the central organizing idea that drives everything they do to create value – from profits to campaigns to personnel, social and environmental impact, and beyond.
True purpose champions deploy purpose as a guide for all decision making across every area of the business. Purpose acts as the benchmark by which strategic decisions are made.
The purpose champion commits significant time, resources, and investment to ensure all business activities make positive contributions to their purpose, and as such, evidence of purpose can be seen in growth investments, business operations, culture, marketing, sustainability, and environmental impact.
The purpose effect
By incorporating the many different roles that purpose plays into every aspect of the internal and external dealings of a business, purpose champions use purpose to full effect – but that doesn't negate the value of falling anywhere along the spectrum at all.
Profit drivers won't become purpose champions overnight – especially not right now. And that's OK – there's no wrong or right when it comes to purpose, there's just the constant work of aligning as much as possible, internally and externally, with the role you want to play in the market and the world.
In the end, what matters even more than the purpose type that an organization may embody is the fact that they use purpose at all.
Because the simple truth is, businesses that can align around a purpose have a better understanding of what success looks like for themselves. And those that are committed to using purpose to guide their actions in the world are ultimately more effective, more successful, and more confident in the face of increasingly complex change.
Cover image source: Micheile Henderson