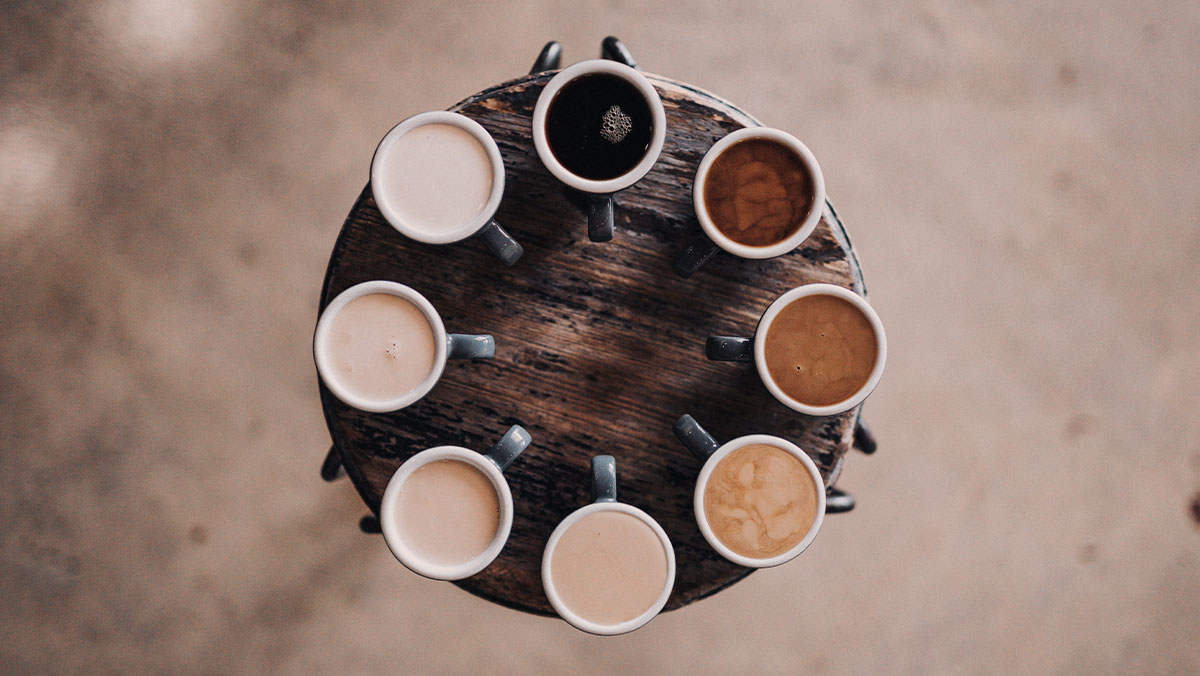 It's ironic that the advertising industry, so multifaceted and diverse in its reach, continues to lag when it comes to embracing diversity in its workplace and in its efforts for advertisers.
Moreover, it's a troubling reality that always seems to require repeated social upheavals, the most recent of which erupted in the USA this past June.
This is not to impugn the ad industry for being unengaged with the idea of diversity. Oh no, not us. We got all "woke" about the issue way back by having heavy hitters, like the CEO's of IPG, Omnicom, MDC Partners, Publicis, and WPP, sign the "Action for Diversity and Inclusion" pledge in 2018.
In that lofty pledge, these revered leaders committed to having "complex and difficult conversations about diversity and inclusion".
Given the industry trades in half-truths, augmented realities, and Grade-A bullshit, this commitment to converse created pretty much what one would expect.
At least according to the Bureau of Labour Statistics which says that employment in the Advertising and Public Relations sector is definitely not up nor down with diversity. According to the Bureau, Hispanics @ 8%, Blacks @ 5%, and Asians @ 3% don't add up to reflecting the proportional representation of these groups in the general population.
When you toss in the gender bias in the ad industry, those aforementioned "complex and difficult conversations" are proving darn tricky, indeed!
In a recent report from the Alliance for Inclusive Marketing and Multicultural Marketing, women made up 67% of the Association of National Advertisers 23,000+ members. However, only 45% of all Chief Marketing Officers were women.
Minorities fared even worse, with only 13% of respondents being in a marketing leadership position. Out of the 747 Chief Marketing Officers surveyed, only 92 were people of color. While Blacks account for 13% of the total population in the US, they only account for 3% of all CMO's.
As for senior jobs in the creative end of the ad game, women are also woefully underrepresented as Creative Directors. But hey, don't women motivate just about every purchase made in our consumer society – with the notable exception of firearms and fishing gear, I reckon?
One might figure it would be logical to have more women lead creative. But this is the ad biz, where logic is often lax and the boys club is firmly entrenched.
Companies with more diverse workforces and market segments perform better financially.
Everybody knows diversification is essential to successful investing. And when companies invest in diversification, it pays off.
New research from McKinsey makes it increasingly clear that companies with more diverse workforces and market segments perform better financially. Companies in the top quartile for gender or racial and ethnic diversity tend to have balance sheets that outpace national industry medians. Companies in the bottom quartile in diversity are less likely to achieve above-average returns.
Plus, diversity is a distinct competitive advantage that carves out more market share for more diverse companies over time. How does that work, you might ask? The answer has to do with understanding what your own brand is all about.
Seeing your brand differently will help see diversity as a growth opportunity.
Provided we put aside wilful racism, at the root of this "miss" on diversity is a misalignment of vision as to what your brand, or any brand, really is.
From an enlightened perspective, your brand is really a community composed of the people inside and outside your organization who share the key values that define and motivate your enterprise. These good folks, of all stripes, don't just buy your products. They invest something far more valuable than mere money into your promises – they invest emotion. Meaning, they buy in.
The incredible potential of this emotional investment is that, when you deliver on your promises, these people stay in the community. And BONUS, they spontaneously invite others to do the same. So you get more than just customers – you get advocates of your products. No extra charge.
Here's a real kicker: Demographic characteristics are far less relevant than the psychographic make-up of your staff and your clients' customers. Today, people of all ages, genders, and ethnicity share attitudes and opinions more broadly because they share experiences.
Many of those experiences are the result of brand interactions and the powerful reality of how people self-identify with a brand. 'Cuz they live there, in the brand!
So if your brand, or your clients' brands, speak to shared experiences, in addition to unique products, services, and processes, you broadened your audience appeal and grow your brand community. It's arithmetic.
What's the secret to creating diversity? Embrace 'inclusion'.
The path to being a diverse and thriving agency certainly begins by updating your view about brands as communities. That makes it easier to expand your thinking and update your core values and your code of behavior to embrace inclusion.
One of the biggest challenges brands have when it comes to producing effective inclusive marketing, particularly for diverse audiences, is the lack of cultural intelligence they have for the audience they are serving. That's because they have yet to discover the power of inclusion.
As North America continues to grow more diverse every year, including more people in the marketing "mix" is vital to sustain growth – and to spur innovation.
Different people can open different product development avenues to attract and satisfy more people. Again, grow the brand community, grow the business.
The hard part can be changing your mind. The rest is about working smarter, not harder.
Once you get your mind right to see how your brand community will benefit from inclusion and diversity, you'll also see how to re-invent your hiring practices, your internal culture, and your client efforts.
By bringing different perspectives into the conversations and experiences surrounding your agency and the brands you serve, you'll create an even more broadly based group of people who are committed to making an even greater contribution to your success.
Embracing inclusion and committing to diversity beyond the doors of your shop to influence your creative, media, and production vendors – and your clients – will create a more sustainable, more attractive, and more profitable enterprise.
And THAT is a best practice anyone with a reasonably enlightened view of the world can get behind, right? Or do we need more "complex and difficult conversations" about it?
Cover image source: Nathan Dumlao