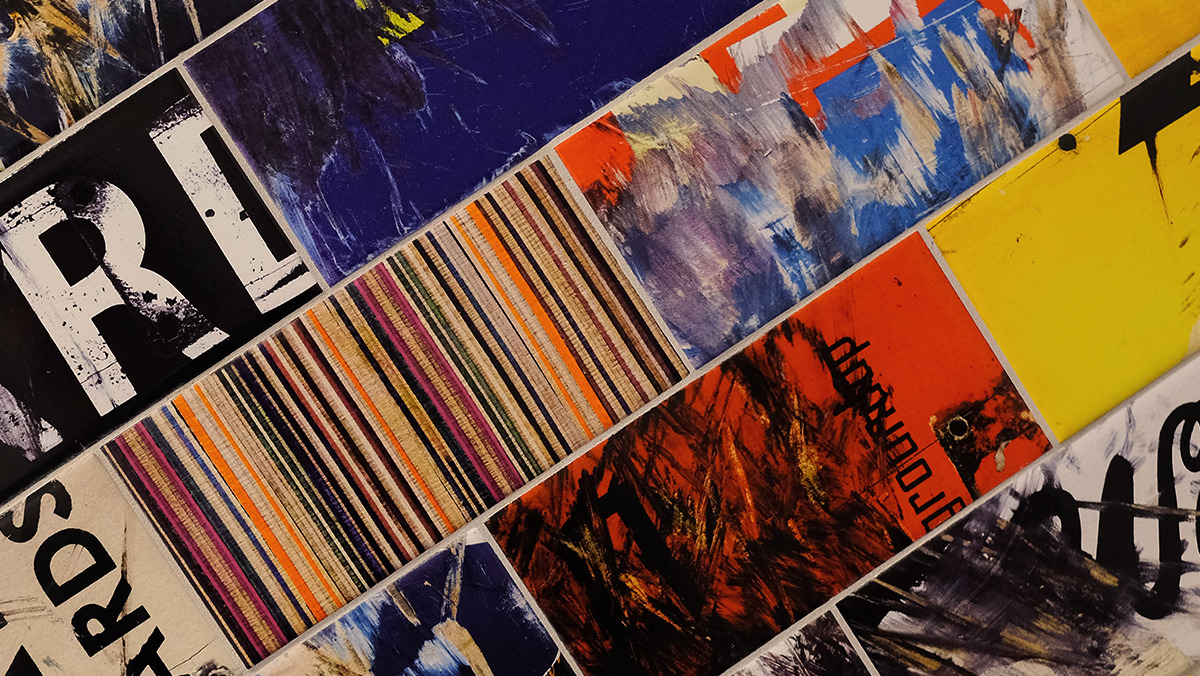 If you look at the history of marketing, it's clear to see that the pace has changed dramatically. Gone are the days where creatives were striving for that one-liner that propelled their brand – the one-liner that was blazoned across a handful of channels, such as billboards, newspapers, or magazines. Creative teams were more deliberate in their execution, focusing on 'the big idea' and often having weeks to rally their campaign assets together.
While these campaigns were proven to be effective in hindsight – and many we still remember today – a singular idea or advertising execution is simply not enough in a world driven by the internet and the plethora of digital channels that come with it. There are now eyeballs everywhere, 24/7. Attention spans have evolved, which, according to Nielson and Taboola's recent study, have dropped in the last 20 years to just 8 seconds – shorter than that of a goldfish – due to the amount of content to consume. And what today's brands are up against is far more complex, fast-paced, and energizing than what brands were tasked with before.
As digital media proved to be measurable, trackable, and highly targetable, the volume of campaigns exploded – from paid search to display. In 2020, digital accounts for almost 80% of marketing channel budgets across paid or české online casino, owned, and earned channels, according to Gartner. Brands gravitated at a rapid rate towards the promise of engaging more people, more effectively – so much so that they're now struggling to keep up with the demand.
Increasing content-creation has been deemed the solution to keeping up with the vast digital landscape. However, when doing so, it can be unsustainable, expensive, and detrimental to the future of exceptional creative and brand storytelling, without the right processes and technology in place.
Keeping up with demand
As the volume of campaigns has grown, asset requirements have, too – not just in the number of assets needed across every digital channel and consumer touchpoint, but in the variety of content formats and sizes, too.
The relevancy of these assets is also important. With more control over the brands they see, due to the ability to 'follow' on social media, consumers are drawn to branded content that's relevant to their tastes, lifestyle, and needs. It must appeal to different cultures and regions to avoid alienating vital audience groups. This has created a challenging situation for marketers as they balance personalization, localization, and content creation at scale across many channels – all while making time to test each variant to measure its effectiveness.
Brands that are still tied to the traditional creative process, whereby a designer crafts content one-by-one from scratch, can't keep up with the volume of digital assets and shrinking lead times. Not only does it put an intense amount of pressure on in-house creative teams and becomes very expensive – especially when your most specialized talent is making simple copy reversions and minor variations – but it also gambles campaign performance, especially when assets aren't delivered quickly enough. With a limited amount of time spent on creative storytelling and brand building and more time spent on uninspiring and repetitive tasks, brand inconsistencies become more likely, putting brand equity at stake.
Redefining the challenge
Marketers have coined this problem 'the content crunch', where the demand for content has increased exponentially to the point where brands, particularly creatives, are feeling the burn. Marketers are identifying where more content is needed and asking creatives to deliver it – and rightly so. But, detrimentally, it results in resource burnout, uninspired teams, and dysfunctional workflows. And that's just the internal impact…
Creativity is in jeopardy. Brands risk blending into each other, echoing the same message and distributing similar content. And consumers begin to resent the repetitive ads that follow them around the internet. Due to the speed at which digital platforms are evolving and how consumers follow suit, the marketing industry won't make a U-turn to revert back to its old ways. It will continue to do what it always has done: put its foot on the gas pedal. In the future, we can expect that there will be more digital platforms and more content requirements to meet. Therefore, 'the content crunch' isn't going away, so it's a matter of redefining the challenge by tackling it head-on or struggling.
Technology can help alleviate 'the content crunch' by empowering teams to focus more on high-value activities that make brands and individual campaigns stand out. Notably, creative automation can close the gap between the need for more content and the resources available to actually create it. It transforms the traditionally manual production process by offering a more collaborative, iterative, and scalable process where new content variations can be created at the click of a button by marketers, taking it off creatives' plate.
This gives marketers more time for strategic activities to help improve their campaigns' success, such as increasing ROI through data-driven, creative optimization while giving creatives more time to do what they do best: come up with creative ideas. Downstream campaign execution has already been almost entirely automated, so it's time that marketing teams make the same level of investments in the creative side, too.
There's a misconception that technology is here to eradicate the need for designers and creators, but that couldn't be more wrong. Historically, in most cases, technology has brought relief and changed processes for the better. Compare it to when design software first came onto the scene. While it was met with a level of skepticism, it has accelerated the design industry we know today.
The real skill is how you manipulate the technology to improve how you work currently and use it to bring your ideas to life. Technology isn't what's creative; nor is it a replacement for the creative. It's an enabler. Creative automation enables marketers to easily produce content that's within the brand guidelines for brand consistency and creatives to spend more time on designing content that's inherently creative, just like they did before the proliferation of digital channels.
Ultimately, content production processes are simplified through creative automation as it eliminates repetitive, uninspiring tasks. It boils down to doing less but doing it better. In a bid to tackle 'the content crunch', a lot of brand marketing teams take on a lot of work and jump on ad-hoc opportunities or internal requests. Though some of these opportunities are worthwhile, it can be easy to lose focus of your mission and what's bringing in the most value for your brand and for your business, especially under the belief that you need unique assets for every touch.
This thinking needs to change. By reframing the content crunch, thanks to the possibilities brought on by creative automation, marketers, and creatives can keep up with demand and restore the balance.
Cover image source: John Jennings