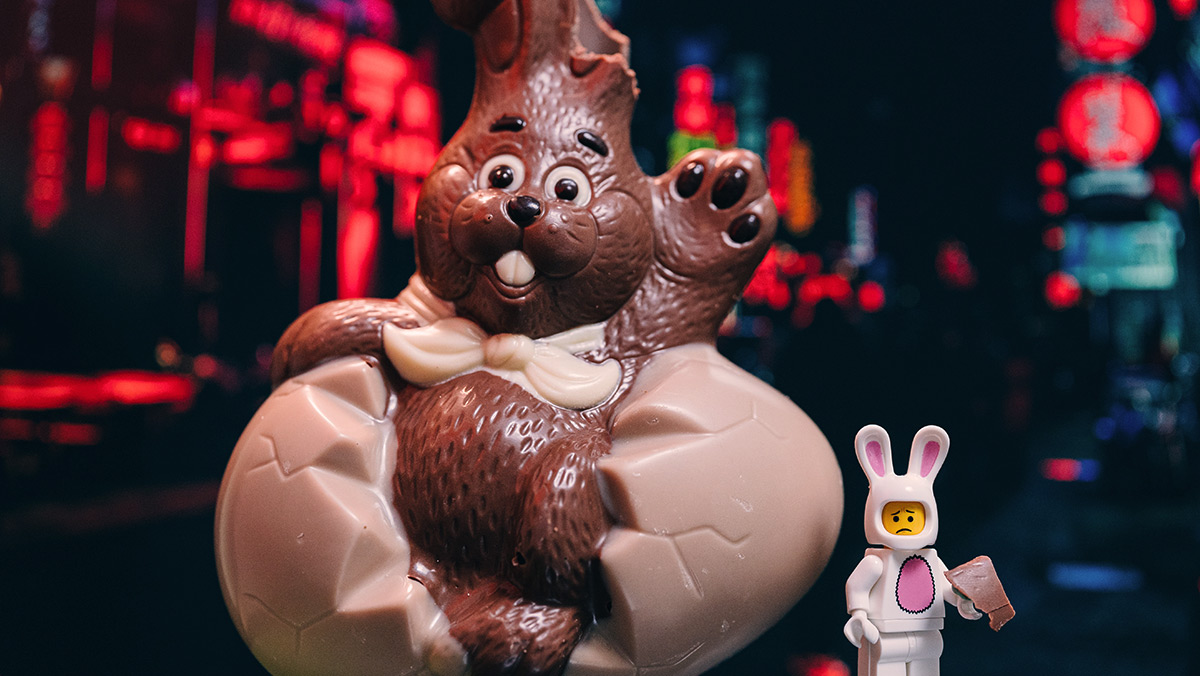 For a long time, the best online customer experiences focused on effortless consistency and minimal friction to make life easier. It's time for brands to step beyond this basic service and work towards creative methods of sparking desire.
Being seamless is now the baseline for the online experience. Brands should move this to the background and focus on giving consumers an engaging and enjoyable time, while the minimum viable product (MVP) works automatically.
But being creative in the virtual world doesn't mean trying to bend humans into digital forms. There are incredible options to explore, which allow shared experiences to be arranged around human pleasures, emotions, and imagination, and which provide ways to truly connect with people beyond the screen.
A deep understanding of your brand purpose and which parts of it can translate into new environments is needed if brands want to remain human in a virtual world. It's less about the products you sell, and more about belonging and creating an environment where people who search for your brand can enjoy themselves. Live marketing does this in ways that traditional advertising cannot and while so many of us are looking for ways to be together/apart, it's a good time to find out the best ways to make this work.
Which brands lead the way?
Some brands, especially those with ties to the entertainment industry, are already ahead when it comes to delivering engaging virtual experiences. Jägermeister's 'Meister Drop-Ins' talent-booking service launched in lockdown to connect mixologists and entertainers with online parties. This builds on and enhances the real-life alternative that we are all missing. Everyone knows Jägermeister as the party drink, and the brand lives up to its promise by making the right connections for a lively time online.
This might appear to be a transactional service from Jägermeister, but being able to create a space with the right entertainment and input means that parties online can be tailored and specialized. The result smashes expectations with a personal feeling that echoes the sensation of throwing your own party for all of your best friends.
Milka has also tapped into expectations and then transferred them into a wildly popular digital world. The chocolate brand's virtual Easter egg hunt within Fortnite brought a time-honored family tradition into the gaming world, targeting a new audience as well as finding a way to make a traditional activity surprising and fun.
In both of these cases, self-knowledge is matched with a strong understanding of the environments the brand will be playing in. Meeting people doesn't demand a facsimile of real life, but means bringing something familiar to a virtual space and allowing that to play out in exciting new ways.
Real meets virtual life
Not all virtual experiences happen on screen, of course. Some blend through the screen and into our real-life worlds and imagination. Hybrid experiences are a great option for higher engagement because making something happen in the real world is proving a great way to increase excitement and curiosity.
Lego and Universal managed this with an app and online experience called VIDIYO. A creative platform for kids, VIDIYO is an AR, music video app that lets kids produce their own videos set to tracks from the Universal label. And, with Lego's involvement, the app calms parental concerns raised by similar services like TikTok.
Aimed at kids aged from 7 to 10, VIDIYO provides a safe space where they can explore, experiment, and express themselves anonymously through an avatar. If they want to actually appear in their videos, they can share them directly with friends and family but can't upload them for public viewing. Providing sophisticated tools for the next generation of content creators makes a special experience that kids enjoy and families can save as future memories.
From 'friction-free' to 'free your imagination'
It's clear to see that virtual and hybrid experiences are not just about frictionless service. The apps and options need to work, of course, but passion, imagination, and creativity are what's needed to make these experiences special and memorable.
We love to discover and share the things we've enjoyed – why wouldn't organizations open up that kind of discovery to wider audiences? Why stop with the limited number of people who are able to be physically present, when you can create diverse and culturally relevant conversations online?
Whether it's the urge to gather and be sociable, go on a hunt in your favorite multiplayer game, or feel that your kids are safe while they express themselves in music videos, these are all (very) human attributes. Brands need to invest in strategies that make experiences both digital and live, creating content around activities. This is what makes the virtual space special and why it is something that all brands should be exploring in order to connect their purpose with their clients.
Cover image source: Daniel Cheung