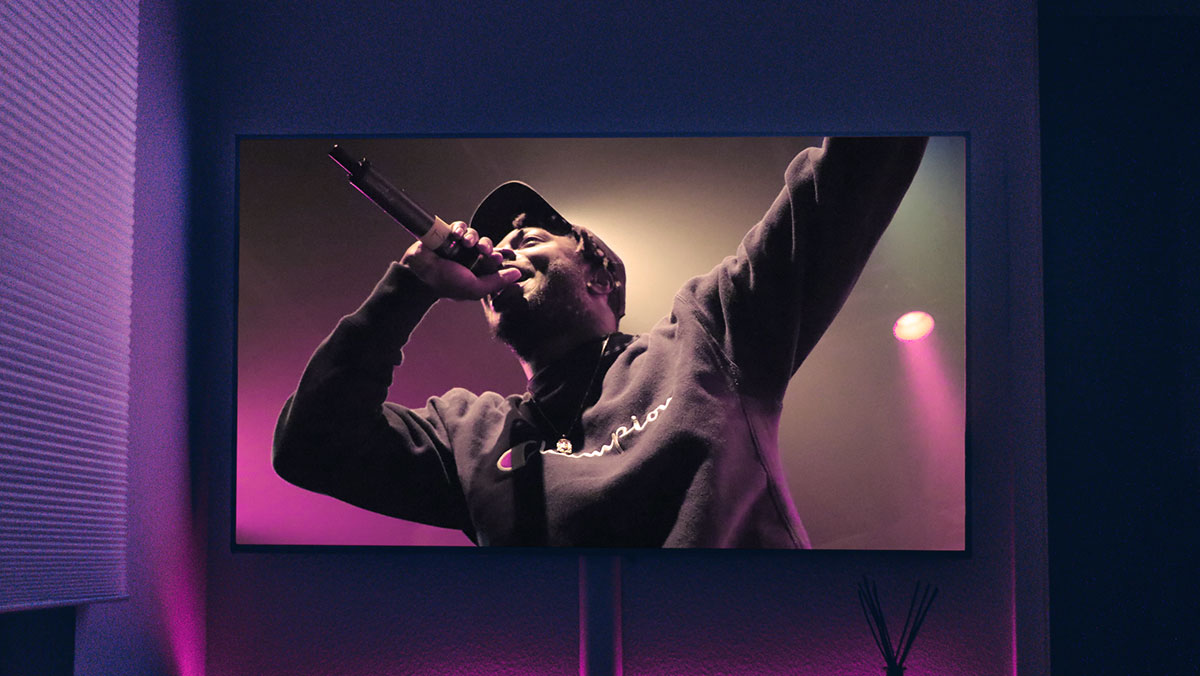 The future is tech-infused and sustainable!
From hyper-local activations to trials of socially-distanced live entertainment, brands are dipping a first toe back into experiences following the pandemic-related hiatus. Sure, some of the campaigns might seem like baby steps, but they come after months of global shutdown for live experiences as lockdowns became the norm, resulting in widespread shuttering of events including Cannes Film Festival, the Wimbledon Championships, and the 2020 Olympic Games – the types of gatherings that had previously only been halted by the two World Wars.
So, as we welcome this tentative step back to the world of live experiences, let's review the lessons from lockdown that can help us shape our offering as we cautiously ease our way back. The sudden shutdown in March led to a vast, captive audience, albeit not at a festival, commuting through a vast station, or walking through shopping centers and urban spaces. This was a global audience at home and eager for entertainment, and there were many moments that made us look up from the comfort of our sofa and pay attention.
Redefining live experiences
By the end of April, a ten-minute live set within a video game was taking the title of the event of the year, when Travis Scott delivered a visually stunning experience within Fortnite. An estimated 12 million tuned in live with an additional three million watching via streaming platforms such as Twitch and YouTube. Further successes came in the form of Tomorrowland, where tickets to the virtual festival were sold at a modest $20 a ticket and more than 1 million fans were in (virtual) attendance. These events completely redefined live experiences and are setting the bar for post-Covid 19 aspirations.
Ericsson Global's digital events, which Lively worked on, saw the brand switch its B2B marketing from live activity hooked on the canceled Mobile World Congress cancellation, to a virtual series of 22 broadcasts, across major social platforms, talking about key issues for the brand's audiences, capping at around 5 million attendees. Crucially, the entire package was designed, directed, and delivered at breath-taking speed: from a mid-March go-ahead to first broadcast on 11th May.
What's next for the experience economy?
These events and the formats that were trialed across lockdown are laying the foundations for the next stage of the experience economy – a hybrid, blended offering taking the very best lessons from lockdown and its plethora of digital events, fusing it with the real-life experience reimagined for the socially distanced crowds. Imagine buying a ticket and choosing from a menu of options, including experiencing it virtually in real-time, attending in your time zone, or attending in person.
In harnessing that positivity, we must also confront one of the biggest issues that the event industry faces – that it has always been one of the guilty parties when it comes to environmental impact, both in terms of the volumes of waste sent to landfills and the nature of global gatherings which encourage attendees to clock up air mileage and add to CO2 emissions. The technology that we have all embraced during lockdown offers us a tangible solution and the buzz around hybrid events can only mean a positive impact on our environment. Defected Records showed us all how the party doesn't need to stop despite lockdowns, with its virtual festival delighting millions of ravers across 91 countries, each in the comfort of their own houses and with a fraction of the environmental impact than a live experience.
Hybrid: hype or happiness?
Scrolling the business event calendar for the months to come, all eyes are on Web Summit, dubbed by Forbes as "the best technology conference on the planet". The summit has scaled up from 100 attendees in its infancy through to crowds of over 50,000, and this year will host up to 100,000 on an online conference platform. Should it have a physical element as well? I am as keen as the next person for the world of physical events to come back, however, these decisions need to be made with people's health and safety in mind, and not solely through lobbying from an industry in crisis. The harsh reality is that this event thrives by bringing a global community together, but with coronavirus cases already starting to rise in a number of countries and global businesses staying out of the office and curtailing business travel, we need to always consider if a live experience should be created, or should it stay digital or venture towards a hybrid solution?
The latter would enable Web Summit to enjoy an increased reach, with extremely positive customer experience scores and a sharp rise in attendee figures increasing from its previous physical incarnation while opening the doors up for a reduced crowd – those seeking an in-person experience, rather like the studio audience. A hybrid approach allows the event to offer the same clout and attendees while increasing its global audience and content reach through a post-event, on-demand offering.
So, ultimately, the evolution of hybrid experiences through lockdown is actually a full pivot to something far greater than the sum of its parts. The next months will continue to see social distancing restrictions and consumer confidence impact our ability to deliver the live experiences of the past.
Some final words of caution though. It's essential that brands consider successful experiences are simply a trigger for deeper relationships with customers, and that those emotional bonds must be placed at the forefront of any audience interaction. Above all, advertisers need to consider how to deliver a premium offer despite reduced attendee capacity and look behind the hype that surrounds hybrid solutions to ensure that they are being applied to create engaging, result-driven, campaigns.
Cover image source: Harry Swales & Jan Böttinger