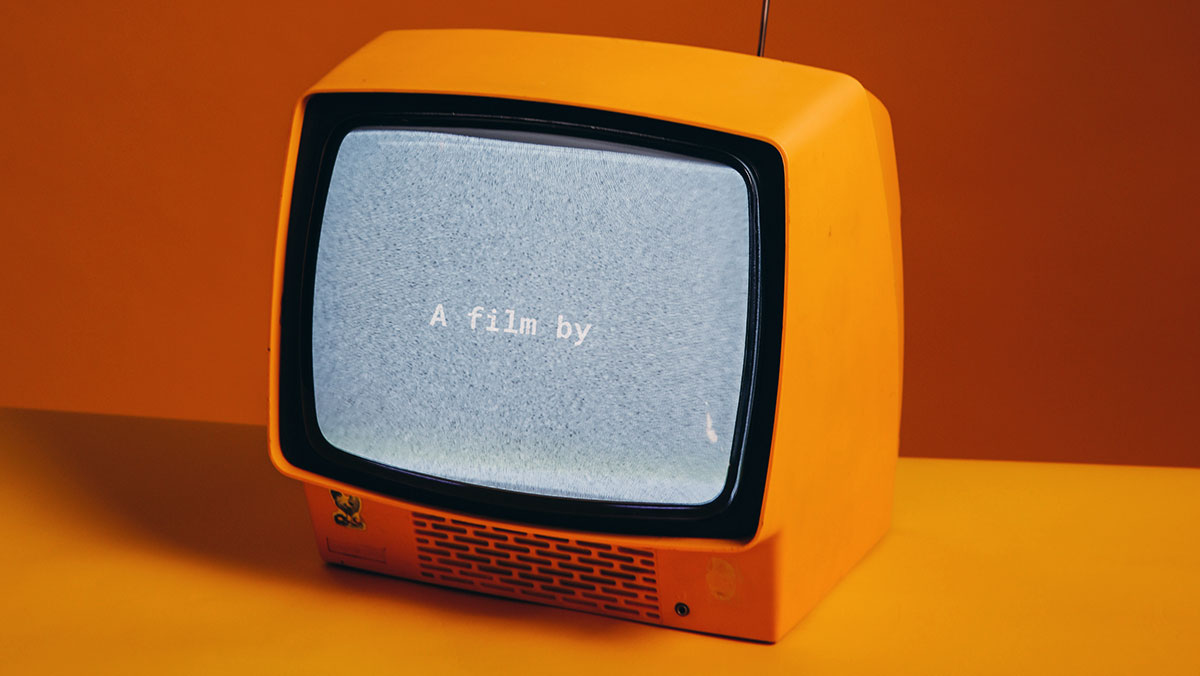 "A film by" is what Hollywood calls a possessory credit. A term hated for both excessive vanity and reality, because a film is a collective effort of creation and skills rather than a lone individual. It's also uncannily similar to the creation and maintenance of a brand.
Sitting somewhere between taking no notice and knowing it's not true, audiences instinctively understand they're watching something more complex. That's because they're consumers who can spot brands talking nonsense or behaving badly – and grow tired of a diet of sequels.
The movie business is adjusting to the upper hand of Netflix, Apple, Sky, and Disney, while brands must adjust to a world judging them with a different attitude. Or should that be from a different place? Today's consumers consider themselves at least as involved in the brand as anyone else responsible for it.
Some theories have it that a novel no longer belongs to the writer once someone else reads it. A phenomenon those of us working in branding might recognize. The question is, who owns the brand? Do brand managers still have a job when the audience is as responsible for the end artistic product as they are?
Living dangerously
We've all had enough of 'purpose'. It's dead and we've moved on. So, no explanation of why a brand does what it does, beyond making money. We're losing the promise somewhere too, apparently.
Few brands manage to pull off making 'promise' and 'purpose' work together. Patagonia delivers on its promise by giving you something you want, making its purpose clear to everyone: build the best product, cause no unnecessary harm, use business to inspire, and implement solutions to the environmental crisis.
Compare Starbucks. Their purpose is obviously to take over the world, while their mission statement is "to inspire and nurture the human spirit – one person, one cup, and one neighborhood at a time." It's scientifically proven nonsense, but not as cynical as Tesla who want "to accelerate the advent of sustainable transport by bringing compelling mass-market electric cars to market as soon as possible."
By offering to save the planet, Tesla is narrowing our choice to its range of cars. This lacks the fresh bite of Polestar: "We are an electric performance car brand, determined to improve the society we live in." Like many, I prefer their clarity and their wish that the future should also be beautiful. A small detail, possibly, but it lifts them above the rest by its sheer humanity.
So, is the purpose out of favor because it's simply not good, credible, or relevant enough and not built for the world where everyone has a say in your brand?
The company you keep
People can see through the brand nonsense. How do you sound to a millennial audience? What looked good on a PowerPoint to your CEO is so much woke-washing to them.
Whether clapping the NHS helped them is open to debate. Or if taking the knee before football games will solve racism. Or if binning single-use plastic will clear the seas. We all feel a sense of responsibility and we want to see this from our brands and brand owners in the way they conduct themselves, the way they behave, the way that they physically do things, the impact that they have.
Ultimately, the question becomes, do I want to be associated with this brand? What does it say about me and my choices?
Friends of the Brand Manager
What does this mean for the Brand Manager who suddenly finds they have lots of company helping shape the brand?
Putting aside certain elements, starting with the fact that performance marketing can be pointless. Data can tell us everything and nothing, so it shouldn't be the reason for our decisions. Social media can give you second-by-second market research but not a perspective, the range of platforms available to brands means it's harder to give them a consistent voice. Remember, it's impossible to use media spend to buy yourself out of trouble.
Given all this, I think the outcomes that managers are trying to achieve remain unchanged.
The fundamental principles of brand building and marketing are consistent. So are building the awareness, recognition, and reputation that ultimately drive consideration and eventually become loyalty. The well-documented omnichannel and content, driven one-to-one ways to deliver them, are also giving away control. Like democracy, being customer-centric has its downside.
In the end, the dilemma is what it's always been. Why should anyone believe me?
Making friends the old way
You're no longer in control of your brand. People can live and breathe it, feel a part of it, and probably know as much about it as you do. They probably have your email address, too.
The challenge for you and your brand is that, within this data-rich world, we tend to follow performance marketing outputs. Masking rather than illuminating the very people you need to know better – the consumers helping shape your brand.
It also takes away a point of reference for consumers: a conviction. Brands need to have a point of view on the world that doesn't come from talking to a customer in passing, or from performance marketing or data gathering. It comes from really understanding the customer and their world, and where yours and theirs intersect.
Without which you'll continue to share the running of your brand – because why should your consumers listen to you?
The long view
The average tenure of a marketing director is 18 months. Alongside the sacred right to tinker with what's working perfectly well, it breeds short-termism. Going back to the brand's roots, understanding where it diverged from its core, redefining its values, and reigniting what will keep it true to itself in the future will give a new purpose. It's that conviction thing again, keeping it fresh and authentic, keeping it motivating.
Afterthought
Has the lockdown given us bigger appetites so we now demand more from our brands? After 18 months of accepting socially challenging measures that will change society in ways we don't yet understand, maybe our detectors are set to accept none.
Cover image source: KoolShooters