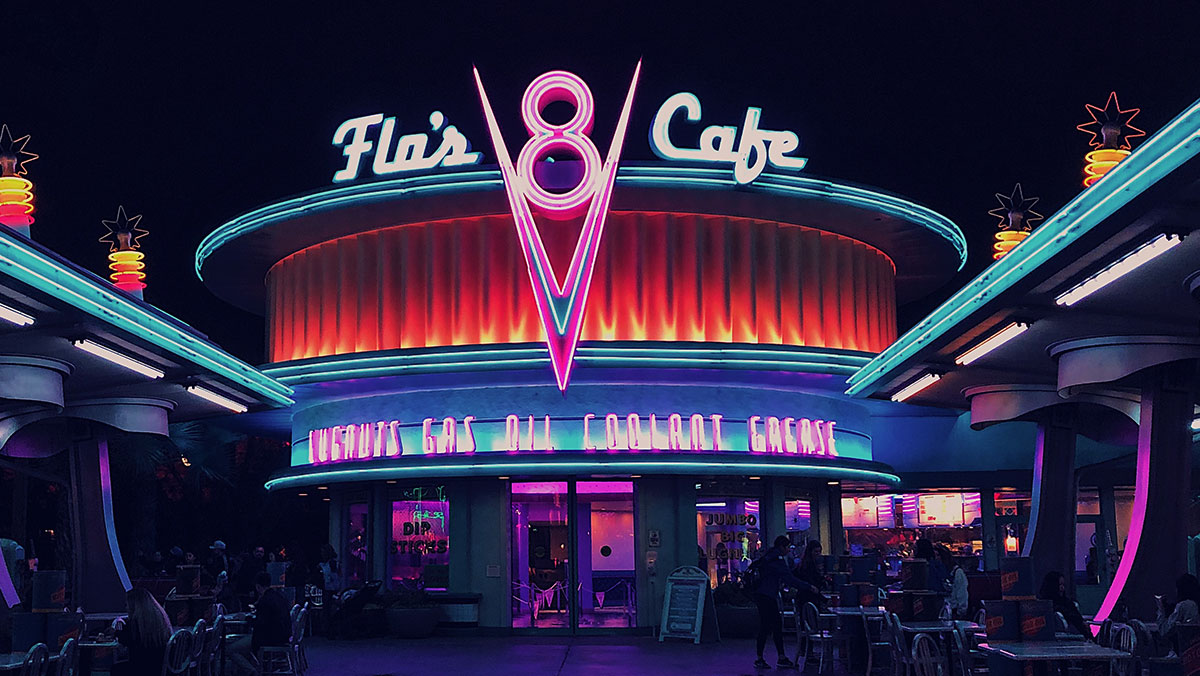 There's a career that must be able to combine big vision and tiny details. It should understand user journeys, psychology, and behavior, as well as technical expertise and craft. In particular, they should know how to design the perfect doorknob.
It's an "Imagineer".
Imagineers are the Disney employees that design Disney's live experiences – theme parks, yes, but also cruise ships, parade floats, or live spectaculars.
Primarily, what Imagineers do is translate stories into experiences. They do it with such panache, passion, and creative excellence, that it's worth considering just how they are so successful. I'm not suggesting that branding professionals should 'learn' from Imagineers, I'm suggesting that Imagineers are branding professionals, and that they're the best at it.
Disney owns a number of the largest media properties in existence: Star Wars, Marvel, and Pixar. And each of these is now just a jumping-off point for creating increasingly elaborate and extended 'universes', in gaming, TV, film, and live experiences.
So, a Star Wars fan can spend every waking hour of their day playing and watching their favorite characters across any number of media. But they can also go and meet these characters. Disney's physical experience locations offer incredibly immersive days out. Every aspect of a visit to a Disney park has been considered and employed in service to the story: staff members are actors, rides are based on cinematic sequences, restaurants recreate film locations.
This is world-building, and to pull it off requires a dovetail of skills – grand narratives and attention to detail. Sound familiar?
At a grand level, it needs a strategy that sets out large, ambitious, all-encompassing themes. By establishing strict rules and parameters, world-builders enable creation; just like how a good creative brief enables creativity to find a solution. For brands, their grand narratives need to be linked to products, market dynamics, and brand truths – it's a more high-stakes game than setting out the rules of Frontier Land. But the principles remain the same.
"By establishing strict rules and parameters, world-builders enable creation; just like how a good creative brief enables creativity to find a solution."
As well as the scale though, it's the little details that really matter. In order to be truly immersed, visitors should forget about the real world. They should become so convinced that the experience they're having becomes all-encompassing. That means ensuring every aspect of the Disney experience is considered – from the tickets to the doorknobs, from the dustbins to the plants – everything should be 'thematic'.
It's the same with brand management and execution. By maintaining consistency of brand identity at every level, you're making your world. Font choice, colors, tone, thought leadership topics, user interface, audio should all be recognizable as your brand on touchpoints across the board. In doing so, we create convincing, coherent worlds for customers to buy into.
Legendary Imagineer, Joe Rohde, has talked a lot about this. You'll have seen him on Disney+ documentary series 'The Imagineering Story', and the (amazing, do take it) free 'Imagineering in a Box' Kahn Academy course. Here he explains that in considering every aspect of the Animal Kingdom, they would check if it adhered to the theme of 'the intrinsic value of nature'. Those aspects include, yes, the doorknobs – should they be new or old, smooth or rough, walnut or beech? These details are as fundamental to a Disney experience as the hex-code of a brand's logo color.
Rohde recently left Disney and taken up a new post as Experience Architect at Virgin Galactic. It's a statement that shows Virgin is serious, as the company stated in an announcement, "The work he is starting will stimulate curiosity, guide the imagination, and anchor the Virgin Galactic customer experience with purposefulness and meaning." If this doesn't sound like branding, then I don't know what does.
This dovetail of detail and vision, consistency, and storytelling is at the heart of what branding does.
Let us return to our friends, the Imagineers, who have a set of principles that I think every brand manager should read.
Imagineering is actually a highly structured discipline, with a pyramid of rules that all Imagineers follow. The 'Foundations' of this pyramid are as follows:
It All Begins with a Story – Using your subject matter to inform decisions about your project;
Creative Intent – Staying focused on your objective;
Attention to Detail – Paying attention to every detail;
Theming – Using appropriate details to strengthen your story and support your creative intent;
Long, Medium, and Close Shots – Organizing your message to lead your audience from the general to the specific.
From The Imagineering Pyramid.
I'd argue that these rules are as relevant to a brand playbook as they are to constructing a theme park.
I particularly like the film metaphor around 'Long, Medium, and Close Shots', which is a great alternative to the tired 'Sales Funnel' metaphor. Leading the audience from the general to the specific? Sounds like a marketing plan to me.
You don't need me to tell you Disney is smashing it right now in both business (Disney+ just surpassed 100m users) and creativity (The Mandalorian, Wandavision, Loki, Luca, etc.). The worlds they create are driving their dominance of the media space. And their methodologies are at the heart of this.
In marketing, we absolutely must always consider our grand narratives, the conceptual territory that we try to occupy, as 'worlds' of our own. They should be coherent, believable, canonical, and in service of a true story at their heart.
Meanwhile, we must be consistent and ensure every aspect of our brand is true to that world we've created. That means delivering the tiny details in service of the overall vision. Doorknobs and all.
Cover image source: Leila Bandringa