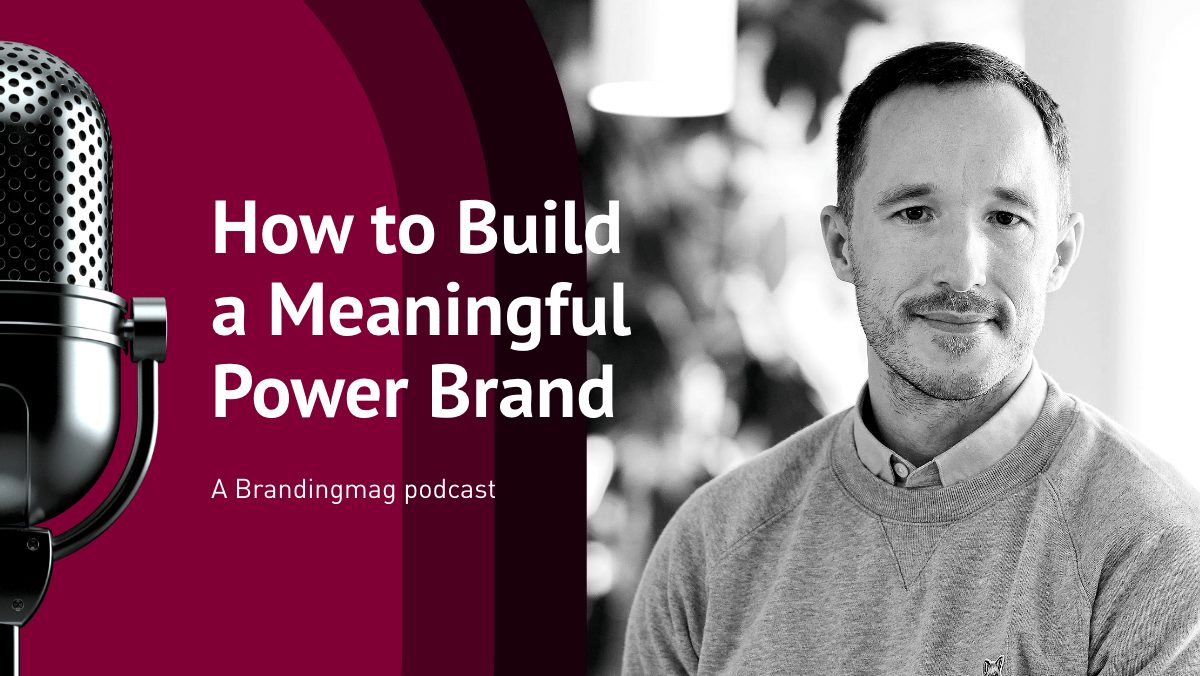 Guest: Kris Michiels, Unilever's brand, marketing, and communication director
Branding over Wine is hosted by Martin Schiere, an A-grade marketer himself and a regular Brandingmag contributor. Martin is a seasoned, hands-on manager and commercial leader with over 15 years of experience in accelerating or restoring growth to organizations. He combines cutting-edge strategies and marketing insights with practical implementation. His expertise definitely makes this podcast stand out.
"Strong brands are not made by accident. They are made by design." – Kris Michiels @ Unilever
Listen to Unilever's brand, marketing, and communication director, Kris Michiels, on how strong brands are created. He argues that the essence of our job as brand leaders and marketeers is strengthening brands from the core – and he advises how you can start, diving into:
Kantar's Brand Power model

Unilever's new marketing philosophy

The best approach to data 

The correlation between purpose, brand power, and brand growth

Hellmann's – should a mayonnaise product have a brand purpose?
Join Brandingmag's exclusive podcast to keep increasing your worth and let's prove that branding's rightful place is at the core of every business. If you're looking to grow your brand or community – locally, internationally, or across cultures – this one's for you.
Tune in to Branding over Wine on Brandingmag or follow it on your favorite platforms:
Spotify | Apple Podcasts | Google Podcasts 
More about our guest
Kris Michiels has almost 20 years of experience in marketing and business development. From a small digital start-up "avant la letter" to the big Unilever, he wrote strategies for the biggest national and international brands, built brands and products from scratch, and won several awards – even a Gold Effie – for his communication work. Next to that, he's been leading the digital marketing and commerce activities for all Unilever brands. His marketing vision is centered around 3 obsessions: deep consumer connections, strong brand purpose and the power of creativity.
His magic formula reads as follows: (magic + logic) x execution = success.
You can spot Kris on several stages and at universities, talking about "positive and playful" leadership, discovering your personal purpose, marketing shifts, the power of innovation, technology and creativity. In 2021, he won the Marketing Leader(ship) of the Year award. In his spare time, he helps marketeers and smaller businesses to accelerate their growth through meaningful marketing. This fits perfectly with his philosophy "to LIFT people up": stimulating Learning, empowering Initiative, bringing Fun and doing it Together. His favorite ice cream is Ben & Jerry's Cookie Dough.