People like to be entertained. But despite the global growth of the advertising market, the level of fun in advertising – that thing which amuses people so much – has steadily declined over the past 20 years. Its new resurgence has been strongly influenced by the disastrous events of the last few months and even years: elections, the pandemic, and wars.
It's time for more businesses to upgrade their sales efforts and start taking fun more seriously, because, the truth is, if users are having fun, they're also buying.
Before we get into how this works, it's worth asking one fundamental question.
What makes content "fun"?
Perhaps it's all about a sense of pleasure, expression, and fellowship – or is it literally funny? Or all of this at once. Let's identify "fun" as high-virality content that causes strong emotions (predominantly positive) and great user engagement.
We'll also discuss the power of humor in a marketing strategy, so let's figure out how the fun works and why brand communication should be more diverse and entertaining.
1. The anchor of user attention
Technologies are on the rise, and businesses are implementing new approaches to creative advertising, as marketers have just three seconds to convince a user and grab their attention. These seconds before scrolling or skipping are the most valuable, so you should be 100% confident in the catchiness of your message.
Social media and information websites suffer the most from banner blindness because, while advertising makes up part of their income, users tend to skip the ads to get to the content. The average click-through rate for display ads is around 0.46%. But fun has become a unique feature that makes an ad noticeable and memorable.
According to research by HubSpot, 35% of Americans surveyed in 2021 remembered an ad because it contained elements of fun. And if you remember the Super Bowl, it's more likely because of its creative and fun ads or the Halftime Show, and not because of the champion teams. This year, humor made a big comeback in Super Bowl LVI, like in the BMW commercial starring Arnold Schwarzenegger and Salma Hayek as ancient gods retiring from Mount Olympus to Palm Springs.
Global brands and even small, young, and creatively savvy companies have learned to sell emotions and make it a part of their strategy. In recent years, fun has become one of these key emotions.
2. The level of engagement
Humor is the second most popular type of content that people share on social media, and its appeal is stable. Savvy marketers are aware of this and often slip a hint of fun into advertisements: contests, short videos, games, pranks, etc.
Humor doesn't just overtake the old-school, rational, message-based ad formats. It also surpasses other methods for selling emotions methods, such as "televisual senses" in food advertising.
The dating app Schmooze allows users to "swipe memes, not people", matching each other based on their sense of humor. This meme-centric approach has gained over 300,000 users since it was launched on a college campus in 2020.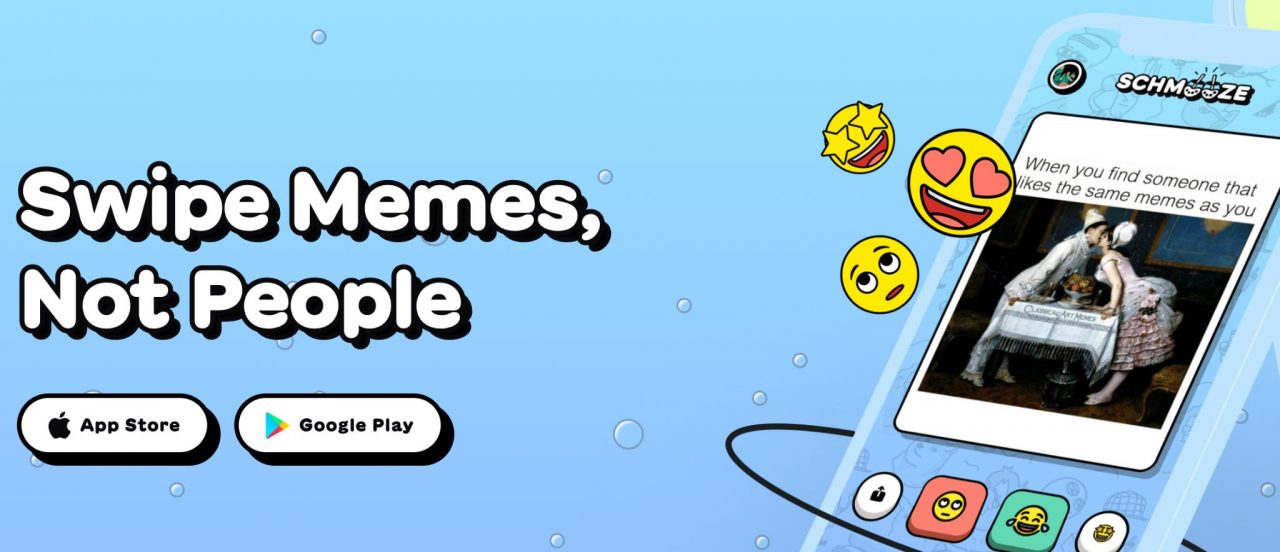 People share content for various reasons: to communicate or be helpful, to raise their self-esteem or reputation, etc. However, according to psychological theory, novelty-seeking is another solid digital drug. Anything that seems new or fills in information gaps can trigger dopamine release.
Humor has long been used as a tool of communication and public diplomacy – even during wars. And still, humor is at the top of social media content because it generates virality.
The Reddit experiment "Place" (2017) caused an epic war of pixels on a collaborative digital art canvas, where users from all over the world could place a pixel every five minutes. It went viral in just 72 hours and involved more than 200,000 participants. The reasons are – novelty, fun, and unpredictability.
Is synthetically generated content the new fun?
Content consumption is on the rise. Emerging technologies and their applications, such as NFT, ML mechanics, and AR/VR tools create stronger emotional ties with users through new types of content. Synthetic media creation has become yet another endless source of enjoyment.
Try not to overcook fries in the virtual IKEA kitchen, swap your face into the trailer of an upcoming movie, or join Justin Bieber for an immersive live show in the metaverse. Campaigns using synthetic media and immersive ads can take an integrated approach and facilitate an emotional response from viewers, because people enjoy humorous images and sharing unusual content.
In 2018, McDonald's designed an AR effect to celebrate the 50th anniversary of the Big Mac. The next year, the company took its business to the next level by purchasing an artificial intelligence marketing startup for over $300 million, one of its most significant acquisitions to date.
3. The tool for social influence
Among the obvious reasons for implementing fun into your advertising campaigns, there is one more that many creatives don't usually take into account. Fun is a powerful tool for influencing public opinion that can be used to launch social campaigns. Humor allows you to pack a strong message into a simple shape that is easily understandable to many.
The Silicon Valley FoodTech unicorn JUST Egg knows how this works. To draw attention to the problem of global warming during Earth Month, the eco-friendly brand JUST Egg elegantly trolled American legislators on their own territory in Washington. JUST Egg has captured a 98% market share in egg substitutes in the US, which can be considered a huge product influencer.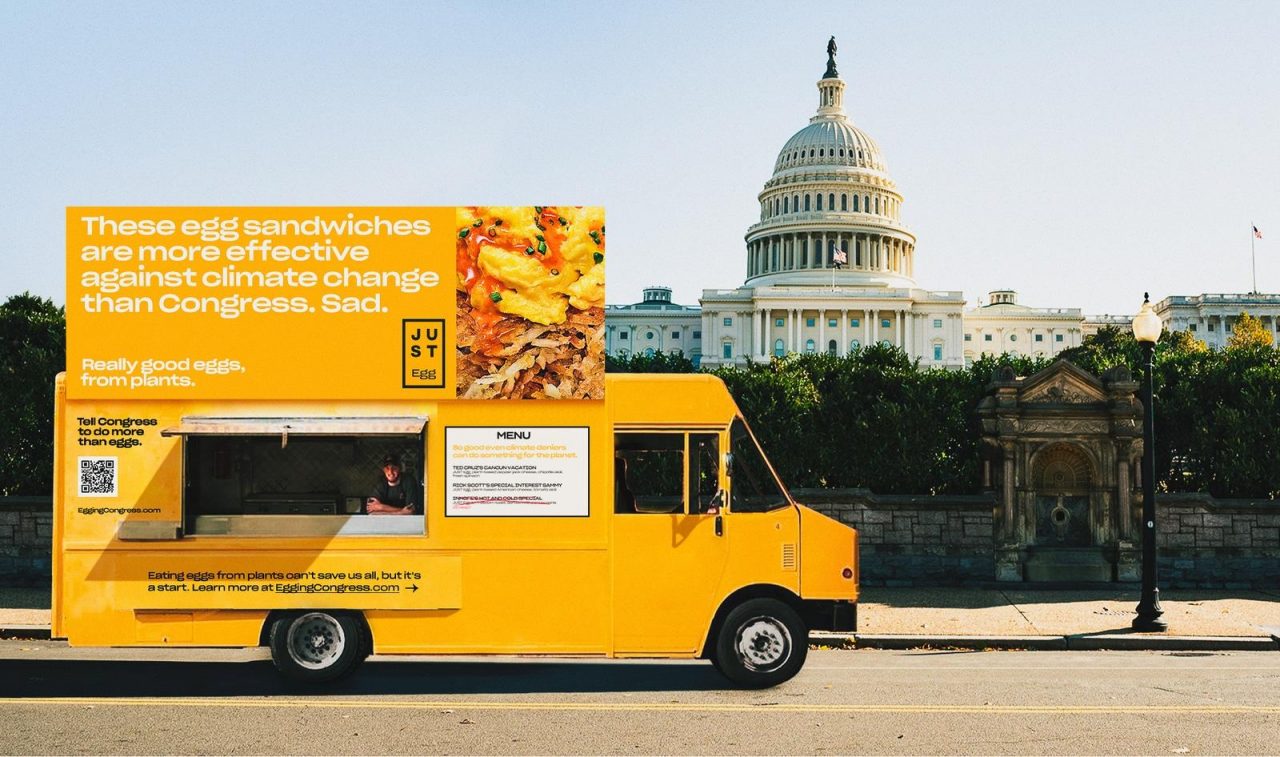 During the last two months, social media has also added another ingredient, bringing immediacy into strategic communication as a new kind of fun. Joining the war against Russian propaganda, the Ukrainian government's Twitter account uses humor as a tool of information warfare.
Russian warship actually went and f***ed itself as recommended.@ukrposhta dedicated a famous postal stamp to this historic phrase. Now a complete set with envelopes signed by the phrase's author is up for auction.

To take part, apply until April 21st: https://t.co/nkTSrHou7a pic.twitter.com/7OnQEjORfK

— Ukraine / Україна (@Ukraine) April 19, 2022
Whether you own a brand of corn flakes or represent a major government organization, implementing and packing fun into your creative commercial is another way to cultivate and engage a community.
There's no need to turn every business marketing strategy into a humor-centric one, especially if the entertainment industry is not related to your project. However, in general, brand communication and marketing are moving toward giving emotions and a sense of unity. The easier it is to make your customers laugh, the more gladly they will interact with your product.
Cover image source: Daniel Salcius