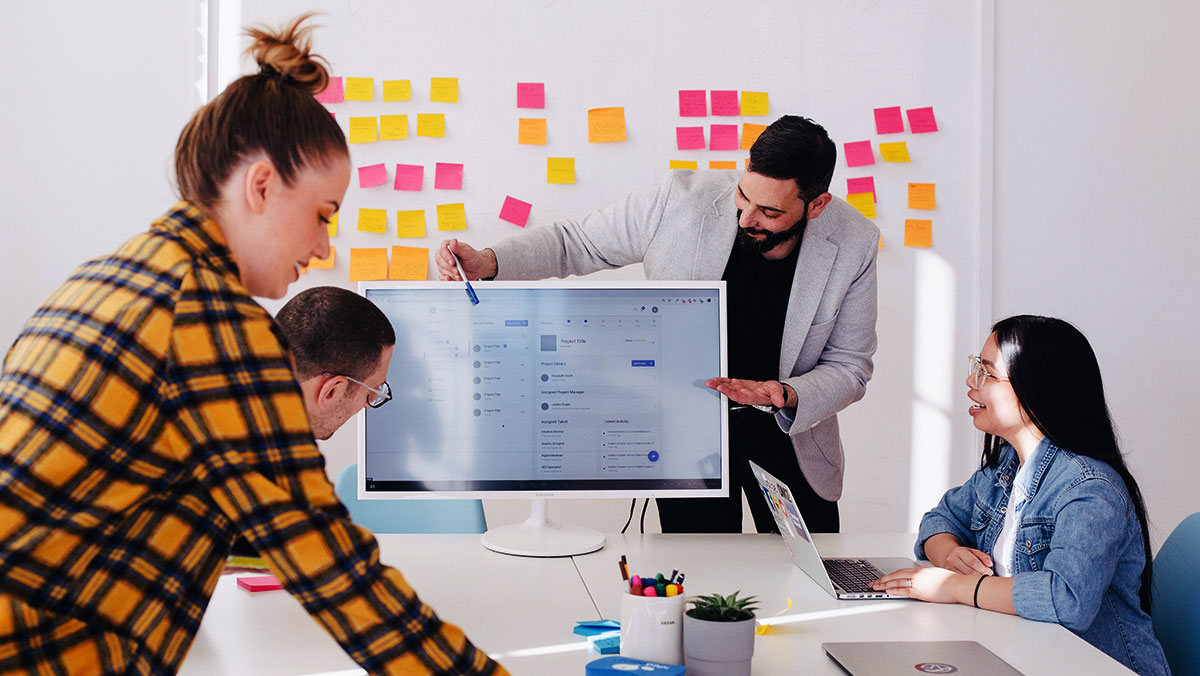 Customer centricity has become a bit of a buzzword in the business world. From phrases such as "we put the customer first, always" to "the customer is always right", it's fast becoming a value that businesses throw around without actually realizing their understanding of customer centricity is way off the mark.
The hard truth is, customers are starting to recognize this lack of understanding, too. In a recent report, it was revealed that a whopping 56% of consumers believed that businesses needed to have a deeper understanding of their needs. If this isn't a sign that change is needed, then what is.
But, in a world where everyone claims to be customer-centric and consumers are getting wiser, how can you demonstrate you actually are and get customers back on board with your values?
Let's explore.
What is true customer centricity?
Gartner defines customer centricity as "the ability of people in an organization to understand customers' situations, perceptions, and expectations. Customer centricity demands that the customer is the focal point of all decisions related to delivering products, services, and experiences to create customer satisfaction, loyalty, and advocacy."
What does this mean? It suggests that customer centricity is fed down from the top – and from the start. Leaders must craft a culture that well and truly prioritizes the customer, making them the central point for every decision.
We all know it's tempting to focus on the bottom line alone, but research has proven that profitability actually increases when the C-Suite remains customer-centric. The Economist and Genesys found that 64% of companies with a customer-centric CEO were more profitable than their competitors. It's clear then that the CEO is the one that kickstarts the customer-centric journey. And, for it to work, it comes down to everyone within the business acting on the back of knowing customers inside and out.
Many businesses think they have a good understanding of their customers, purely from surface-level interactions. But the reality is, this is not enough. Research and data are an integral part of customer centricity. Whether it's data taken from website traffic, surveys sent to existing customers, or data taken from market research, the information should be used as gospel and inform the customer journey. Truly customer-centric businesses rely on their feedback and data to loop back into their work to home in on specific customer needs and wants – and without that hard data, businesses run the risk of making assumptions that are likely to be wrong.
How are businesses getting it wrong?
As we've explored, company culture is a huge aspect of getting customer centricity right. But it seems many who claim to be customer-centric fall flat at the very basics – in a recent survey,  39% of businesses said their culture was not aligned around customers' needs. Without this foundation, how can customer centricity be claimed? Furthermore, what does this mean for employee satisfaction? But that's a whole other conversation.
So what's the issue? The main challenge for businesses is a lack of democratization of data between departments in the business – 52% of businesses recently stated that functional silos prevented customer data sharing. But, being unable to share data between departments means employees are unable to access vital information that is needed to inform their practices. In effect, this leaves employees acting blindly. Consider this, it's not uncommon for audience personas to be created within the marketing department, but how many other departments get eyes on these? I'd be surprised if even the sales team did.
In addition to this lack of data-sharing among departments, the lack of technology to support the collection and management of data – customer insights – is limiting success. Even amongst those with the right technology in place, many do not have the in-house expertise and knowledge to properly analyze and use the data to inflict change. In a recent survey by Marketingprofs, 35% of businesses said they were missing key technology platforms, alongside 28% citing insufficient expertise in data analytics as their main challenge in customer centricity. This is a real hurdle for businesses. And the problem is, it's a snowball effect. Without creating a culture of customer centricity in the business, it is increasingly difficult to get approval on investment in the necessary technology, let alone time for training to make sense of the data.
Taking this all in, you can begin to see why businesses are getting it so wrong. Customer centricity is not just something you can tick off. It's a long process, that takes the right attitude across the board, and a willingness to take the time and actions needed to strive for customer centricity.
This isn't a pick and mix, and businesses who cherry-pick some aspects whilst disregarding others will continue to get it wrong, inevitably leading to a decline in business success.
The issues with getting it wrong
Failing to put your customer at the focal point of everything is going to impact your business detrimentally.
Firstly, customer experience is the main driving force behind customer retention and loyalty – we're all aware that negative experiences impact us much more than positive ones. And the research backs it up, too. American Express found that 95% of customers who have had a bad experience with a brand will tell others about their experience. This perpetuates a negative reputation for the brand. Even with the best comms team in the world, it's difficult to win back customers who've had a bad experience. With increasing competition across most industries, customers now don't have to be loyal and thus have less tolerance for bad experiences. They will move on to your competitors instead of hoping for a better experience in the future. In fact, acefone found that a whopping 51% of customers will not engage with a brand again after having only one bad experience.
We're also in the middle of a digital era and thus an era of convenience. People want to do as little as possible to get the results they want. Whether it's navigating a website with ease or increased personalization, customers want it now and right. Acefone recently reported that 74% of customers are likely to switch brands if they find it difficult to purchase from a brand. We all know that the entire customer journey has many elements, reinforcing that customer centricity must be evident across departments within a business – from initial interaction via social media or website, right through the delivery of their purchase – product or service.
". . . a whopping 51% of customers will not engage with a brand again after having only one bad experience."
A lack of customer centricity will drive customers away and, over time, businesses will get a bad reputation. These attributes are bound to affect sales and as a result success.
How to be truly customer-centric
Knowing the customer inside out
Whilst it may seem obvious, the first point of call is to define the customer. Go beyond thinking we want everyone and really get to know what they want, how they like to interact, what pain points they have, etc. Using real market research you can create Customer Personas,  which are documented examples of customers. These commonly detail age, gender, occupation, education level, pain points, identifiers, and goals within a marketing scenario, but to be truly customer-centric, data analysts need to be taking these and putting hard-hitting stats and facts behind them.
A PESTLE analysis is a good starting point for those without technology already in place. Think about what is happening in the world right now and how this will affect what your customer wants from a brand. These should also be regularly updated as circumstances change. For example, many consumers are now affected by increasing energy and fuel bills, which is likely to have an impact on their surplus income. This is going to affect how and if they impulse buy. Processes, messaging, and customer conversations will need to be adapted.
Documented customer journeys
Customer journeys are powerful ways to help everyone walk in the shoes of your customers and determine their expectations at every point they interact with your brand and your people. Having this as a document that is shared with all departments allows them to fully understand how to act.
Truly customer-centric brands use the journeys to inform their recruitment decisions, deciding on the key skills employees need to possess and the duties they will carry out within their role.
Centralizing data across all departments
Centralizing data for employees makes it easier to shape practices in line with what the customer wants. Customer Relationship Management (CRM) platforms can be a good investment here. Accenture recently found that high-performing businesses which consistently outperform their competition, are five times more likely to use customer data within the business. CRMs allow businesses to use customer data to create insights and thus use them to inform both business decisions and practices based on customers' previous actions.
This is, of course, a big step for a lot of employees who may not have previously been privy to this level of customer data and so two things are imperative: training and adapted data presentation. Not all departments within the businesses will need every ounce of data collected – it will become overwhelming from the start. That's why each department should have a personalized strategy for using data. For example, let's say internal data analysts find that customers now prefer to order through Facebook over the website. Marketing needs to know that to adapt their strategies, and those dealing with orders and feeding them through to distribution will need to know orders will be coming through differently, as does accounting who might need to adapt the way invoices are sent or payment options. But, does the driver delivering the product need to know this level of information?
Make your brand more than just a logo
It's not uncommon for businesses to think of their brand as something with visual elements only. However, a brand really is more than just a logo, color, or graphic type. Sure, these are important considerations, but there's far more to a brand when it comes to customer centricity and this is where a brand strategy comes into play.
A brand strategy is interdepartmental and it focuses on creating a specific plan to achieve business goals and objectives. When developed correctly, it not only improves financial performance but also improves the experience customers have and provides a competitive advantage.
There are four main things a brand strategy should include:
Mission, vision, values, and company purpose, based on customer and market research, and how these will define culture and operation;

Documented guidelines for all output including tone of voice, graphic guidelines, and visual guidelines;

Specific processes for every department to ensure consistency with the brand;

Evaluation methods, to allow for regular reviews to take place.
Delivering value through marketing
True customer-centric brands provide more than just a product to a customer, they provide education and value at different points within the customer journey. Marketing strategies informed by customer data usually involve specific messaging and content types allowing them to remain aligned and build a digital relationship with potential and existing customers. Old hat methods of marketing do nothing for customer centricity – after all, who wants their first interaction with a brand to be a sales message?
It's also important to note that consumers are becoming more concerned with who a company is, what they stand for, and what their CSR objectives are. Marketing is a powerful way to demonstrate company values, culture, and CSR efforts, and having a strategy in place informed by what you know about your customers will ensure you get it right.
Move away from the buzzword and take real action
Every aspect of your business should align with creating the best possible experience for your customer. From marketing to sales, to customer service, all departments should have the customer set as their true North. 
Cover image source: Jason Goodman