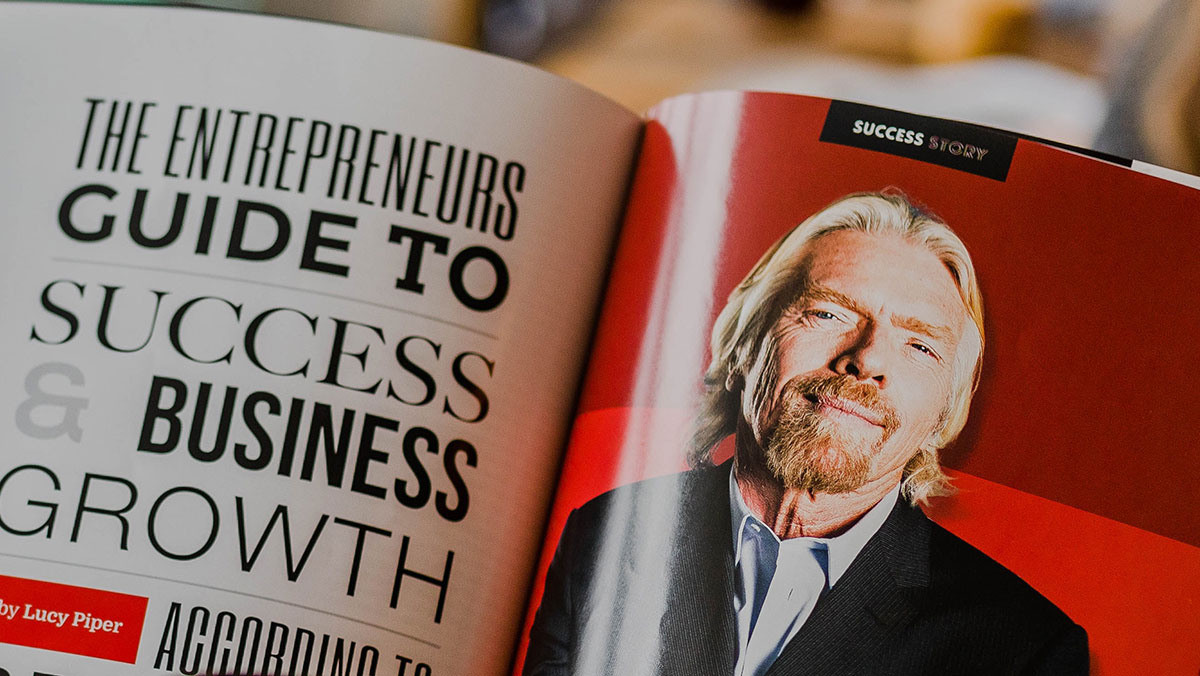 Sir Richard Branson's approach to employee appreciation and investment is known all around the world. I'm yet to meet anyone in business who isn't familiar with his quote: "Train employees well enough so they can leave, but treat them well enough so they don't want to."
The thing is, though, despite his ethos being widely recognized in the business world, it very rarely gets fully embraced and attributed to growth. You see, although many businesses invest a great deal of time and energy pursuing growth and success, they often pay little attention to aiding and developing their biggest asset: their workforce.
However, as businesses attempt to bounce back from the financial impact of the pandemic and grapple with the current recruitment challenges that many firms are facing, it is now an ideal time to change tack and start putting employees first.
It's not rocket science when you spell it out like this, but making your employees (as well as their training and welfare) an integral part of how you run your business, is easier said than done. So, what is the concept behind Branson's approach and how does it work?
First of all, he understands the importance of working with talented, motivated people and not taking his employees for granted, because if you don't value your team, they won't value your customers.
On the face of it, his mantra of "train employees well enough so they can leave but treat them well enough so they don't want to" sounds like the kind of quote you might find accompanying a marketing graph or trotted out in business meetings. But it keeps being referenced because it contains a kernel of truth and, more importantly, it's been shown to work.
Branson's philosophy revolves around the notion that the greatest asset of any business is its people. He has engendered a family-like culture in his companies and created an environment where people enjoy coming to work. This is achieved in several different ways, including encouraging employees to be innovative and to take risks, even if sometimes this means getting things wrong. Branson himself isn't afraid of making mistakes, as he has said previously: "Learn from failure. If you're an entrepreneur and your first venture wasn't a success, welcome to the club."
The 'hands-off' approach to management has been shown to work and Branson has a reputation for trusting and empowering his teams which creates loyalty in return.
There is an emphasis, too, on giving employees the freedom to ask questions and take on responsibilities, and by doing this, it means they are more likely to be invested in their work. And this has a knock-on effect – if employees are stimulated and happy then they are going to be more productive and this increases the likelihood that customers will enjoy their experience, too.
One of the biggest challenges facing business owners is keeping hold of their best talent. Gone are the days when people spent their entire working lives at one company, which means convincing someone to come and work for you is one thing but persuading them to stay is another thing altogether. And, in today's competitive jobs market, where ambitious highflyers can pick and choose where they go and who they work for, it's perhaps not surprising that some bosses worry that if they allow employees to develop themselves and build their personal brand it will lead to them moving elsewhere.
Sure, there's the potential that this will happen, but let's be realistic, it's going to happen anyway if those employees don't feel valued or aren't seeing their career progress. If you have rising stars then their talent needs to be nurtured in an environment that is safe, innovative, stimulating, and flexible, because this will then significantly reduce the chances of them moving elsewhere.
There will always be a temptation to explore other opportunities – that's just human nature – but the grass isn't always greener on the other side and if your lawn is well-watered then that temptation is going to be less enticing.
And there is plenty of evidence to show that investing in employees yields positive results. A recent report in the US found that 45% of employees would be more likely to remain in their job if they were offered more training and development. A workforce that feels a business is going places is also likely to work better and lead to increased productivity – the holy grail in the business world – which can drive further growth.
The National Centre on the Educational Quality of the Workforce conducted a study of more than 3,000 workplaces and found that, on average, when there is an increase in workplace development and education by 10% it leads to an increase in productivity by 8.6%. This tells us that increased productivity goes hand in hand with employee development and the feeling of recognition and progression within a company.
So how can businesses get it right? The truth is there is no single route to success, no yellow brick road that will lead to a pot of gold at the end of the rainbow. Being successful in one sector doesn't mean that if you follow the same principles, you will necessarily be successful in another. Though, yet again, Richard Branson is a classic example of what can be achieved with a dynamic leadership approach.
The entrepreneur famously dropped out of school as a teenager but after setting up Virgin as a mail-order record company he opened his first store, in London's Oxford Street, and formed the Virgin Records music label in 1972 while still in his early 20s. He has gone on to create a business empire that includes Virgin Media, Virgin Atlantic, Virgin Money, and Virgin Galactic.
That's not to say that Branson hasn't made mistakes along the way. When you are pushing boundaries as he has constantly done, it's inevitable that mistakes will happen, the key is to dust yourself down and learn from those mistakes.
But what underpins his business success is an innate understanding of the human desire to learn and develop new skills – in other words, to be the best versions of themselves – and, in the modern world, this notion of employee progression is inextricably linked to business growth.
Branson may have started out as a hippy entrepreneur with an insatiable curiosity about the world around him and a flair for publicity, but his track record over the past 50 years shows he knows a thing or two about businesses and how to make them work.
So, when he speaks, it's a good idea to listen to what he has to say, which is why I'll leave the final word with the man himself: "My philosophy is, put your employees first, your customers second and your investors third and, in the end, everyone will be happy."
Cover image source: Austin Distel