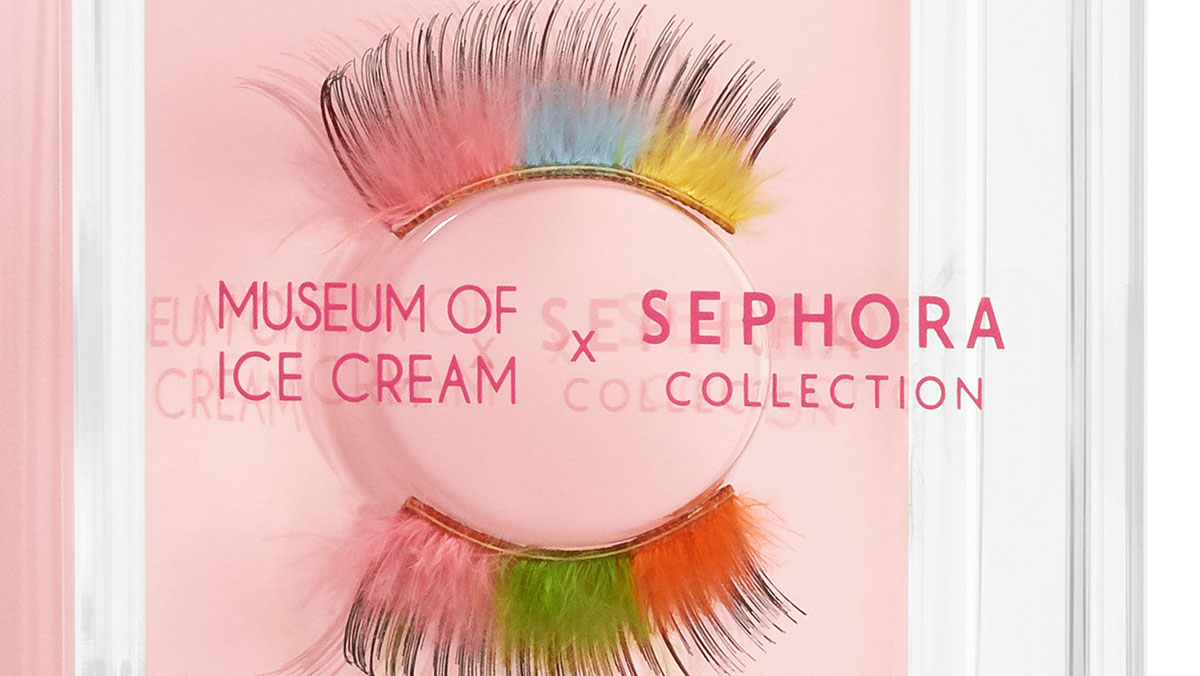 Almost every brief we've received from clients recently involves a brand architecture challenge. This makes sense given the rate of M&A, diversification of portfolios, and the ever-common problem of internal groups across organizations wanting to brand their every entity. In other words, every business unit or leader of a program, initiative, event, etc. wants to create their own logos and sometimes individual names and separate identities. But, lately, a specific area of brand architecture, partnerships and ecosystem branding, is top of mind for many clients.
Numerous studies are revealing the rise and importance of partnerships for organizations to deliver revenue and drive growth. According to a Forrester study, 76% of global companies agree that partnerships are key to delivering revenue goals and more than half of them (52%) generate over 20% of revenue from existing partnerships. According to an EY study, 68% of corporate leaders, partnerships, and ecosystems are seen as the only way to succeed in today's market.
Partnerships are being used in several ways; from adding value-added services like an Uber/Venmo relationship where Uber helps facilitate Venmo, to a customer-focused benefit from the partner brand experiences, like the Spotify and Starbucks collaboration. In this partnership, Starbucks' employees received a Spotify Premium subscription to create playlists from their years of curations at retail. As a former retailer, I can tell you that a lot of time is spent building in-store playlists given the time you spend in the store, so it is a great way for consumers to get access to interesting compilations across markets. This partnership also encourages Starbucks loyalty members to participate deeper with the brand, allowing them to create in-store playlists.  
Some other notable partnerships and ecosystems that shine are:
Pottery Barn and Sherwin Williams – A great example of solving a consumer pain point for many, choosing the right paint color to go with your furnishings, which provides an added benefit to purchasing both brands' products.

Sephora and The Museum of Ice Cream – Sephora capitalized from the "cool factor" of the Museum of Ice Cream and the Museum of Ice Cream benefited from increased brand awareness, expanding its audience.

Lego and Ikea – An interesting take on Lego's ambition of being a "global force for learning through play", as one can say the building of Lego is a step towards learning how to build a piece of Ikea furniture. But, in all seriousness, it's a storage solution, which is very much aligned to the Ikea value prop, just with some built-in fun.
And, when it comes to ecosystems, one can argue there is no better recent example than Microsoft. Since Satya Nadella took over as CEO, their stock price has doubled with the company's market cap exceeding $1 trillion. Nadella's removal of the company's aggressive posture with competitors and his embracing of collaboration surely contributes to the success they're experiencing.
While we're seeing this proliferation of successful partnerships, it's important to note that partnerships are not easy. In fact, more than half of partnerships fail, 60-65% is stated in Mark Sochan's book, The Art of Strategic Partnering.  
One example of an unsuccessful collaboration is Forever 21 and Atkins, where Forever 21 started sending Atkins bars to customers with their orders. Failure number one was that the nature and narrative around the partnership was not communicated, which contributed to customers feeling offended. More importantly, these brands were not compatible from an audience perspective. The good news is, Forever 21 has had success with other partnerships, including the recent Cheetos collaboration that tapped into the nostalgia of their audience's favorite childhood snack.
If your brand is thinking about leveraging partnerships as a strategic lever to drive growth, there are key things you can do from a branding perspective to maximize your investment:
1. Define your company's partnership strategy
Don't wait until you've decided on a partner to determine your strategy for partnerships. While each brand partnership will likely be different from each other, it's best practice for a company to have defined what they want the role of their brand to be and how they want their brand to show up in partnership relationships, before beginning a negotiation with a prospective partner. This is especially important for large organizations that have separate product brand teams that run more independently. If you end up receiving partnership guidelines from a prospective partner without having your own, you're at a bit of a disadvantage when trying to change rules another brand has established, without having established rules of your own. If both brands have guidelines on partnerships, it becomes a more equal negotiation.
2. Ensure there's strategic alignment with the prospective partner
When seeking out prospective partners, you should first ensure that the brand equities of the prospective partner are aligned with yours and that the brand has similar or at least compatible customers. The Tiffany & Co and Swatch partnership failure was a result of the former. Nicola Andreatta, the former Vice President and General Manager of Tiffany & Co Swiss Watches was quoted saying, "We signed a partnership thinking it was going to work perfectly, and it failed dramatically. To be successful today you must be true to your DNA… You don't just give away your brand to someone who might have completely different objectives." These types of deals require lots of negotiation, so it is critical to communicate things early and completely.
3. Define the optimal architecture for the partnership
There are various architecture models for partnerships, deciding which one is right for your partnership is critical for achieving long-term success. The goals for the partnership (e.g., help shift perceptions, drive brand relevance, access new audiences/markets, better deliver on your product/services), together with the nature of the relationship (e.g., a combined product or service, separate but complementary product or service) will help dictate the right type of partnership for your brand. It's important to note that even when deciding on whether the partnership will be an endorsed, ingredient, or co-branded model, every partnership is unique and therefore will have a bespoke solution.
Since no partnerships are created equal and many companies are entering into multiple partnerships, a tiering strategy (would be defined in recommendation 1), will dictate the recommended tier for a new partner. Think of a brand like Google that now has thousands of partners, it is extremely challenging for a company to manage this without having established a clear architecture and tiering strategy for its partners.
4. Bring the architecture to life, both visually and verbally
Once the strategic architecture has been defined, this next phase can often be the hardest. It's interesting how many clients go through this process for the first time thinking the identity part of partnership branding is simply putting a line between the logos of the two brands. Once they get into the detail and complexities, they are often the ones fighting the hardest across key decision points.
Defining the verbal description, often seen in the logo lockup (e.g., exclusive partner, with, powered by) is something that typically requires a lot of negotiation. There are a host of other identity decisions that need to be made beyond the logo within most partnerships. For example, deciding the brand's color palette, typography, or imagery style to use and if those decisions remain the same in all situations or do they flex when it comes to a brand's environment or the touchpoint being used? When we worked with American Express, a key part of the work involved establishing the rules around these factors for dozens of their co-branded cards. We developed a system whereby the American Express brand could be dialed up or down to reflect individual market situations.
And, of course, the positioning and messaging around the partnership need to be defined, so target audiences clearly understand the value and benefits of the partnership. This often generates a debate surrounding tone of voice, which brand to use, or how to combine both within the communications.
5. Create bespoke guidelines and conduct training
Employees have a hard enough time managing their own brand, having to work with new partnerships adds a level of complexity for even the most seasoned marketers. Once all the strategic and creative work has been done, bespoke guidelines need to be developed or master partnership guidelines need to be updated. These need to be simple, easy to understand, and, most importantly, support the creation of consistent and on-brand communications. Beyond the guidelines themselves, we've found conducting brand training is useful for many organizations, specifically B2B companies that are not as familiar with communications around these types of partnerships.
Partner branding is fast becoming one of the most important tasks for a brand owner and, with only 39% of companies having a partner management strategy, it's time for companies to start thinking about how they will establish and then manage their partnership ecosystem if they want to drive engagement and growth through their partnerships.
Cover image source: Sephora