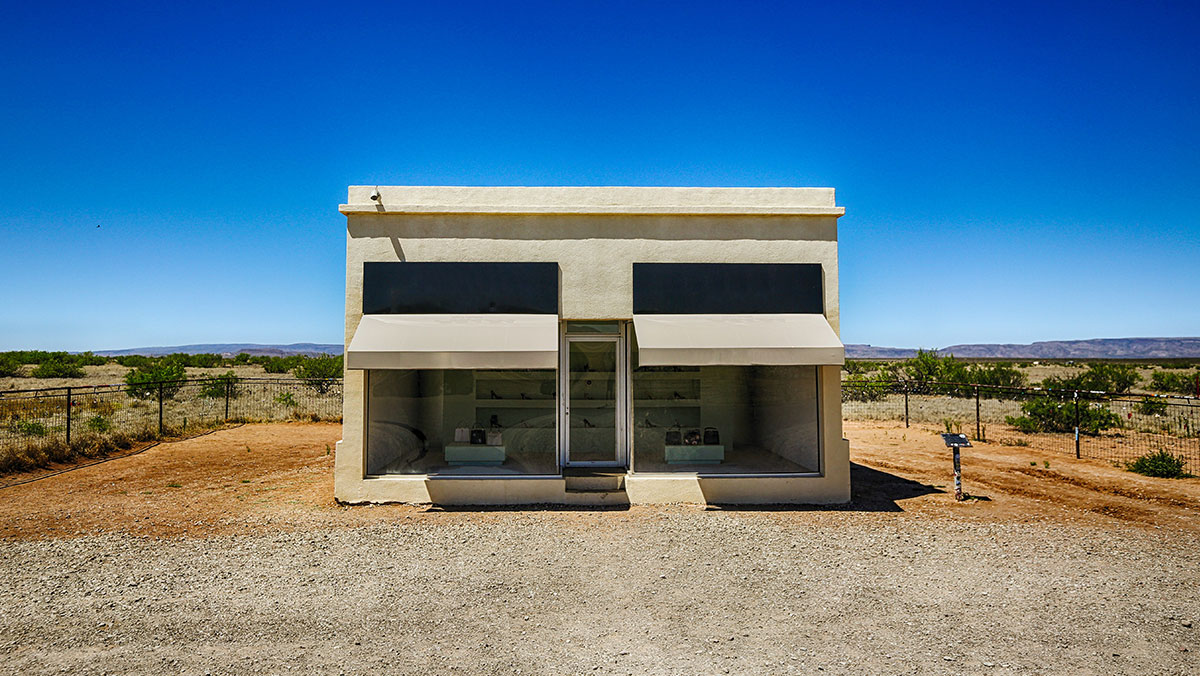 There are some interesting things going on along high streets at the moment. You might see a B&Q next to your local coffee shop. Odd. Or a new IKEA next to Nike and Vans on Oxford Street soon. Interesting. It seems that thirty years after the boom of out-of-town, sprawling megastores with carparks the size of football pitches, we're seeing a resizing of retail. And I think I like it. 
Beyond food
Small store formats are not new. M&S Simply Food has been doing it for years and even created the sub-brand 'Simply Food' to call this out. But what's been interesting in recent years is that the trend is now moving beyond food – and to categories where historically big out-of-town spaces were the absolute norm. Think DIY, cars, and huge purveyors of flat-pack Swedish furniture.
When Topshop closed its doors in late 2020, there was much speculation about who would take on such a space, on the prestigious intersection of Oxford Street and Regent Street – the retail crossroads of the world. Given the demise of other huge department stores on Oxford Street, there were surely a few eyes looking at the thousands of empty square feet with a lot of caution. Fast-forward two years and we might be a bit more than surprised to hear that the Topshop space will be an IKEA. Did we see that one coming? Maybe. 
Trends aligning
There are a lot of trends that have aligned over the past few years which means the IKEA announcement perhaps isn't as surprising as we might think. The desire for convenience, the focus on making fewer unnecessary trips in cars, and investment from many local authorities to re-invigorate high streets – all come together as key themes to reimagining what shops we see on our stroll down familiar streets. 
DIY retailer B&Q has been opening smaller format local stores for a few years now in London, including Wandsworth, Tooting, and Holloway. They talk about offering DIY help – people to talk to about home improvements – which makes a lot of sense for targeting DIY novices or those looking for more inspiration. With elements such as the Design Studio, B&Q can act as a place of discovery and ideas, with a big focus on 'local' as well as a place to transact.
A new era for IKEA?
IKEA was the queen of the huge, bright, blue-and-yellow sheds next to motorways and on out-of-town retail parks. Often joked about as a 'day out', IKEA stores were a great way to help deliver your daily step count, stop for some Swedish meatballs, browse the 'marketplace', and even stock up on things you didn't know you needed. It was one of the first 'store meets warehouse' concepts – and for us Brits who'd never seen this before – it was quite exciting. 
Fast-forward and recent announcements tell us that IKEA will be closing one of these megastores in Tottenham, north London, later this year. They have been very clear on their future strategy; focusing on smaller, inner-city locations. Enter the former Topshop flagship site, which IKEA is said to have paid £378 million for. It plans to open a new IKEA format in Autumn 2023. We're promised that as well as furniture, a new restaurant will be included, selling the staple Swedish meatballs. Interestingly, of the 5,000 products on display, almost half will be available to take home from the store which means this is going to be so much more than an IKEA showroom. It will be interesting to see if and how IKEA uses this opportunity to test and create some new retail experiences, ensuring a future-focused fit-out rather than just a smaller format store. Time will tell.
Part of the community
Alongside the likes of IKEA and B&Q, we've even seen brands like Magnet Kitchens appearing on small high streets in neighbourhoods far from retail parks. This also helps some brands, like Magnet, appear more local and part of the community – rather than big faceless corporations on out-of-town sites. Another staple of the A-roads leading out of towns and cities are the legacy car dealerships. But, more recently, I remember seeing Tesla in a retail unit inside a small shopping center and wondered if more vehicle brands would follow this approach. There's certainly something in hanging out with the right company – or presenting yourself to potential customers when they're in a prime buying mindset. Yes, let's pop to John Lewis, stop by the Nespresso store – oh, and buy a new car while we're at it!
Playing up partnerships
Stores like Little Waitrose are also showing us that partnerships are another interesting way to ensure relevance and a strong customer base. Being in high footfall locations and partnering with the likes of Deliveroo and Gorillas, means these small footprint Waitrose stores are not just there for you on the walk home – but a resource you can tap into from the comfort of your sofa – even if you are just around the corner. You're watching Netflix and you ran out of snacks, we get it.
Let's aim for more, in less
What is the future of the high street now that these big brands are going small? It's not a simple answer. Nor should it be. It will be a solution that evolves over time. Certainly, over the past five to ten years we've seen many high street casualties, mainly large format department stores – Debenhams, BHS, and Topshop to name a few. The fact we've now seen brands like IKEA, B&Q, and Tesla turning their backs on retail parks and investing in city center locations is interesting and much needed. The real unlock will be in whether they can use these new opportunities to improve, expand, and heighten the consumer experience. Otherwise, it's just a resize. And, as consumers, we expect a little bit more than that.
Cover image source: Mick Haupt