So far in this series we have spoken about the infrastructure of the new media environment driven by platform-based communities (and if you are just coming into this series here, I'd encourage you to go back and start this series from the beginning). 
Now we'd like to dive into the fun stuff: Making Content!
Start by watching
You're a brand, you've ditched traditional commercials, you've been enlightened on the marketing potential within platforms, so how do you start making good content? Well, the first step is to start watching. By this point, you have already done the necessary market research and identified platforms, channels, and influencers that intersect with your target audience (or you just have a sense for it). So spend a lot of time in those digital spaces. Hopefully members of your team are already doing this, and have been for a long time, but trends, memes, sentiments, and flavors change constantly, so take a moment to learn what is happening right now. Nuances thread through all platform audiences, and mastering those nuances is the key to creating great content. You are not trying to mimic an aesthetic, or emulate a format. Those will organically flow from content that emerges out of a genuine place. There is always, of course, going to be evergreen content, pieces that are so great that they stand the test of time, become favorites, enter the creative vocabulary of platform communities (and hopefully your brand's content will achieve that). But a majority of the content you create is going to be in response to the conversation happening in the moment. In fact, don't aim at creating something evergreen. Aim at earnest responses to the community dialogue, and it could very well be that one of those responses will turn into something evergreen.
Your brand's role in the community
Once you watch and feel resonance with these communities, consider what you bring to the table that other influencers and streamers can't. The overt answer is that you bring a marketing budget. But what does that marketing budget allow you to access that is going to be additive to the platform conversation. Your brand might have mechanisms in place to involve celebrities in your content, to bring people important to the community within reach. Most streaming channels, even if they are popular, may not have the infrastructure to make that happen. 
Your brand may be able to actualize an event. This goes beyond merely sponsoring an event that is already happening (such as a video game tournament), but conceiving of something the community has not thought of and bringing it to fruition. For instance, in February of 2022, Lexus created a live streamed game show that featured four up-and-coming streamers competing for a cash prize to take their streams to the "Next Level."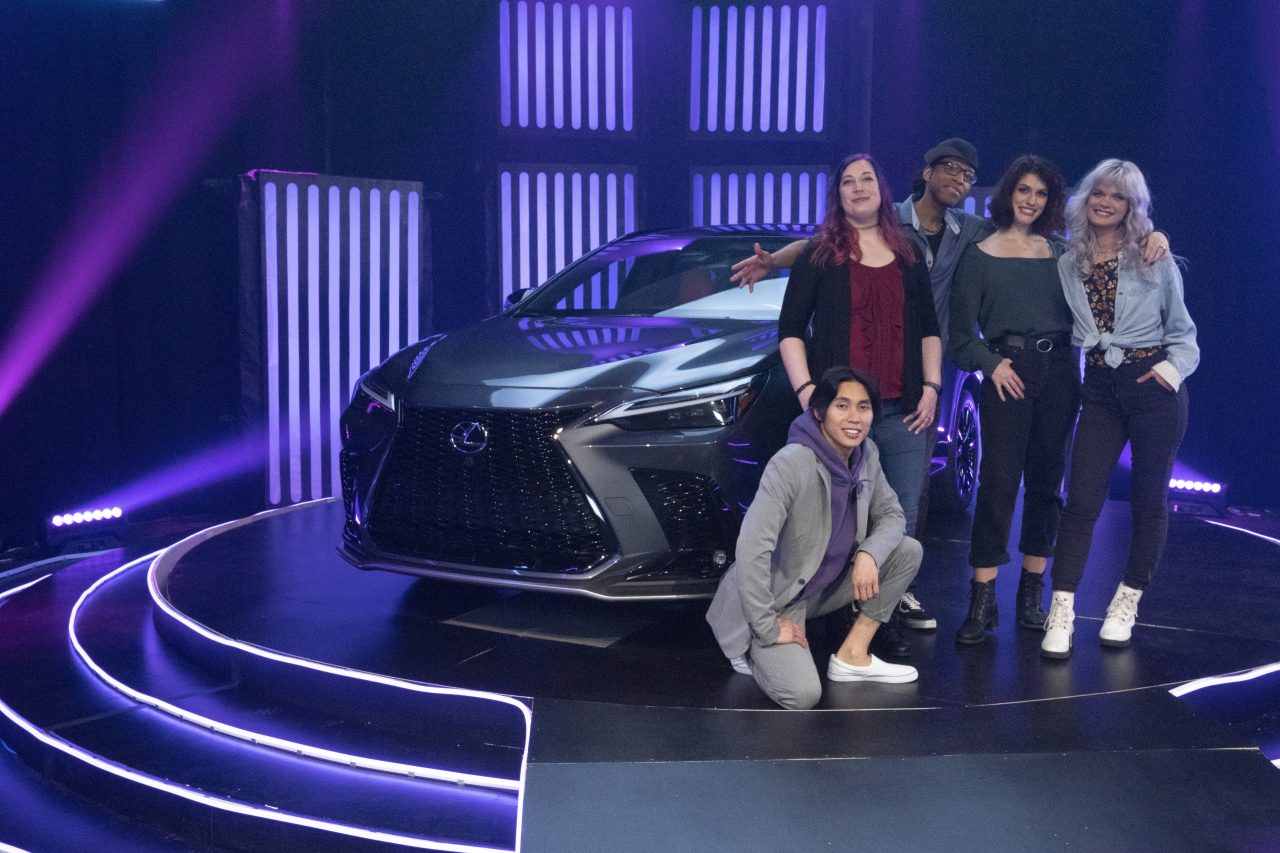 Lexus focused on a community of people who want to make streaming a career and provided a vehicle (no pun intended) that could help enable that.
Your brand also has a coordinated marketing team, many of whom likely have production, event, media, and talent experience. Your own team, therefore, can serve as the conduit through which fantastic content can be made, by empowering content creators directly. Which brings us to our next big theme. 
Involve the community
Don't make content in a vacuum. Involve members of the community from across the popularity spectrum. Your brand can help support and expand high end creators, and elevate newer content creators. Already being a part of the community and sensitive to the voices catching fire, your brand serves as a way to help hone the conversation by showcasing talent. There is something to be said for just supporting them financially and letting them do what they do. However, when possible, embrace the opportunity to work directly with content creators in shaping content that no one has ever seen before. Again, your brand has resources (and perhaps know-how) that they don't. Discover what kind of content a partnership can yield.
The power of live
As we mentioned earlier, things move pretty fast in the platform world, and even if you are creating prefab content for YouTube, TikTok, Instagram, Facebook, etc., planning a live event packs an incredible punch. Especially if you can lead up to that live event with a lot of supporting content. Videos in the queue can be ignored, but a live event just isn't the same unless you are there in the moment, participating in chat, sharing the experience in real time with your community. A live event grounds your content in the here and now, but then the VOD can still gain an audience, and the capture itself can be broken down into smaller videos for distribution through other platforms. In other words, a live event can have a huge impact, and then a continuous ripple effect. So it is important to make your live event memorable, keep the production value high, the engagement rich, and the awareness vast. Put some serious resources into it, because it is going to pay off in so many other ways. For instance, a client we worked with recently not only got a live event out of our work with them, but we were also able to assemble a national broadcast commercial spot from the same production. So for the same marketing dollars we were able to deliver a livestream event, smaller clips for social media distribution, and a high end commercial that now doesn't have to erode another part of the marketing budget. And this, of course, leads into our next theme.
Content ecosystem
Everytime you haul out resources to make content, it is essential to capture it in a multiplicity of ways. The means of production have dropped in price substantially. Adding more cameras, more streams, a studio space, graphics, has a negligible incremental impact on the budget. It is imperative that you walk away from any content creation session with more media than you know what to do with. Because all of it can be scrubbed and absolute gems pulled from it. This allows you to more robustly generate content for your entire distribution map, feeding content throughout your ecosystem. Doing this requires a lot of media management, but the effort is absolutely worth it. 
And setting up the infrastructure to do this also allows you to rapid-prototype content. Just like in modern engineering where 3D printing and database-driven inventories have accelerated the pace at which design iterations can be pumped out, we feel the same principles can be applied to content. Especially on platforms like TikTok and Instagram, in which there is a demand to stay visible in scroll feeds, try out crazy stuff. Really use it to explore new kinds of content. Because you greatly increase the chances of any individual piece to take flight, while also providing a library of content to binge through for those who want to deep dive; and, if for some reason an idea fails, it just gets buried under an avalanche of other content… or it fails so spectacularly that it ends up going viral, transforming it into a success.
The main point here is to ramp up the amount of content creation, try new things, generate lots of raw media, and trust your instincts.
In closing
In our remaining two articles in this series we are going to tackle head-on the new role of brands; How your brand has an opportunity to pivot 180 degrees from where marketing stood 20 years ago. Back then (as we have mentioned before) it really was about targeting the customer, zeroing in and forcing their arm toward a purchase. It's not a secret that audiences are way more savvy now, and marketing has to change tactics. But as we round out this series we will discuss how the new paradigm we are championing is not about just changing tactics, but adopting an entirely new mindset, one in which the brand is allowed to be equally as complicated, and compassionate, as the people they hope to reach. It is a mindset in which brands welcome conversation, accept criticism, and embrace humanity.
We're looking forward to sharing these thoughts with you next time.  
Cover image source: KAL VISUALS