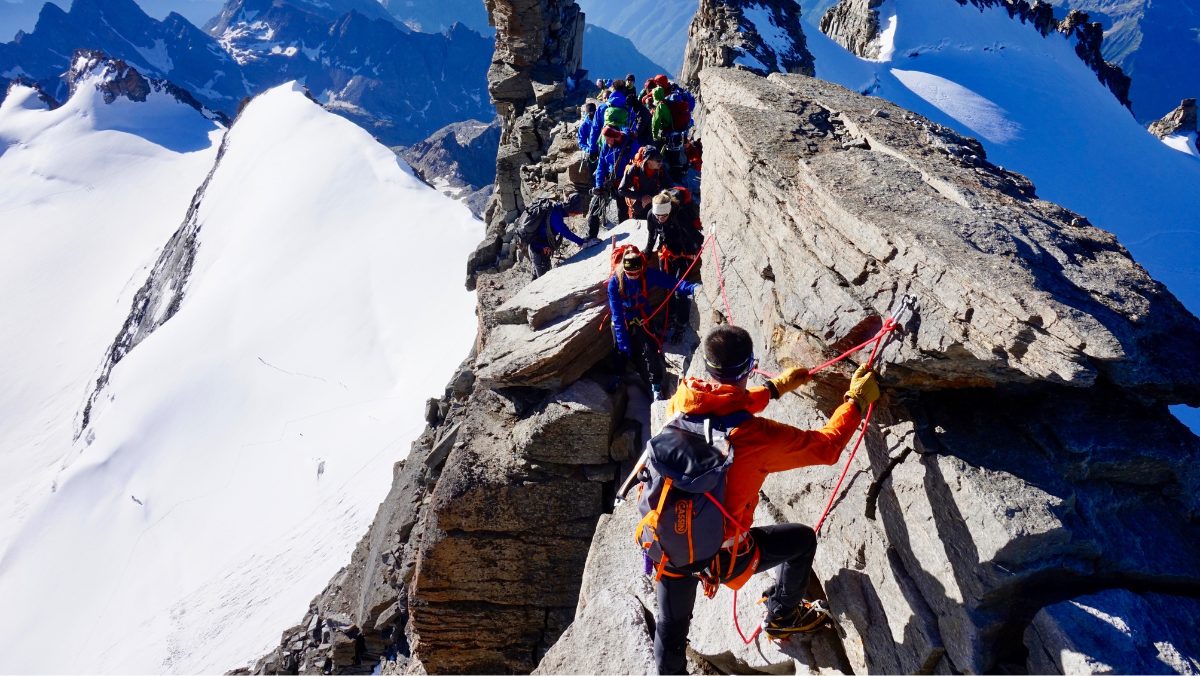 A brand's legacy is built by being an irrefutable leader in an industry or geography. Legacy creates emotional connections with the brand, and a powerful history accompanied by stories from consumers that begin with the phrase, "remember when …" 
Brand legacy can raise or lower the bar for all other brands in the category. It can have significant asset value when a person, product or company is positive. Or it can deteriorate asset value when consumers are shocked or disappointed by brand experiences and brand-related decisions.
When was the last time we intentionally set aside time to evaluate and reflect on the impact that our past, present and future leaders have and currently play in building brand legacy? And when we say leader, we don't mean celebrity spokespeople who associate with brands to raise the relevancy factor. We mean the real, red-blooded businesspeople who lead your business or industry.   
Three Leader Personas and Their Influence on Brand Legacy
According to a Weber Shandwick study, global executives agree that 45% of brand reputation and 44% of market value can be attributed to top leadership – the other half of the equation is the performance, perception and experience with products and services. 
To simplify how to think about leader legacy and the long-term influence on brands, here are three leadership personas, Captains, Wizards and Compromised Leaders, that illustrate how the behaviors, decisions, style and communication of leaders directly impacts the long-term health of company, business and product brands. 
As you read these descriptions, create an assessment chart with the names of current and past leaders or leadership groups. List them vertically. Across the top, create space to list the persona, positive-negative-neutral effect on the brand, legacy that individual (and their team) has on the brand, and what you can do to influence it. 
Captain Kirk or Jane Tiberia Kirk
Like the characters in Star Trek, Captain Kirk or Jane Tiberia Kirk-style leaders are well-known, mission-focused and close to employees and customers. They are visibly building trust and credibility for their brands and advocating for issues that are important to consumers. 
Indra Nooyi was Chairman and CEO of Pepsi from 2006 to 2017. As the first woman at the helm of the company, Nooyi diversified the beverage manufacturer into a snack company. She is known for her three, simply stated consumer-driven strategies of "Fun for You", "Better for You" and "Good For You."
Captain Kirk-style leaders like Nooyi draw attention to their companies. They can be intangible assets while serving in a role as well as after stepping away. They are great for thought leadership, enhancing company brand, and improving the engagement of people and belief from investors. As marketers, we should enjoy them while we can and: 
Maximize and sound bite their messages. 

Capture moments through storytelling, images and video. 

Coach leaders to avoid visibility for self-serving purposes. 

Draw correlation between their actions and brand health. 

Influence when actions and decisions have the potential for positive and negative brand impact. 

Lean on and borrow from their personal leader brands during down or crisis periods. 
Nooyi's continued visibility around diversity and inclusion, and talent development keep her name deeply connected to Pepsi with many media outlets referring to her as "The Former CEO of Pepsi." Her public presence not only keeps the company's leadership brand (or brand for building great leaders) alive, it also creates a halo for current Chairman and CEO, Ramon Laguarta – a 25-year veteran with a lower public profile. 
Wizard of Oz
Like the wizard in the famous dream-sequence movie, leaders are behind the curtains of marketing, weighing in on positioning, activations, short and long-term investments, and representing the brand with financial stakeholders (rather than consumers). 
Until he donated Patagonia to a non-profit committed to reducing climate impacts, when was the last time you heard the name Yvon Chouinard, the accidental founder of the company? 
While not a household name, he has and continues to have a profound impact on the company, its environmental stewardship, the quality and design of products, and most notably, setting aside business norms with declarations like "earth is our only shareholder" and "I never wanted to be a businessman." 
While not as publicly iconic, Wizards can be equally as influential on brands and building legacy. It's their actions, behaviors and the interpersonal experiences that stakeholders remember, that make the leader memorable. As marketers, be patient with Wizard leaders and consider these strategies: 
Help them build goodwill and credibility with employees and investors first. 

Engage them in critical brand decisions – use it as an opportunity for some 1-1 time. 

Encourage them to be visible when it's essential and truly additive to the brand. 

Direct their visibility to opportunities that are a win-win for the leader and the brand. 
James Cotting was the first Chairman and CEO of Navistar (which is now part of Volkswagen). While in that role, Cotting made tough decisions, putting in place financial reforms that saved the company. He won the hearts of his employee base and modestly went on to serve as advisors to multiple U.S. Presidents. Even after his death, Cotting has a Facebook page with employee stories of his impact on them and to the company. 
Annalise Keating
Like the boss on the U.S. television show, How to Get Away with Murder, leaders want their businesses and brands to win. Yet ethically compromising decisions and behaviors can have a reverse and long-term effect especially if marketers can't evolve the brand to escape association. 
Dan Price, founder and CEO of Gravity Payments, a credit card processing company was made famous by raising employee salaries to a $70K minimum. Price's $70K pledge hit national news with appearances on The Kelly Clarkson Show and The Daily Show. More recent, it was Price's alleged domestic and sexual abuse that made headlines. He stepped down from his role at Gravity at the end of August 2022. 
When there's a hot news cycle or series of news cycles, it's nearly impossible for brand decisions to supersede legal requirements and responsibilities. Only when hot situations cool, can leaders pull up their proverbial suspenders and develop go-forward brand strategies that distance themselves from the problematic leaders. 
Valeant Pharmaceuticals took an extreme approach when disassociating itself from price increases on old drugs after an executive was indicted on mail order fraud charges. Learning from Valeant, and others in similar situations, marketers can: 
     

Push for a complete renaming and branding of the company, associating the company name with positive assets. In the case of Valeant, the company was renamed Bausch Health Companies. 

     

Urge new and remaining leaders to be visible with all stakeholders as a behavioral signal of change to build credibility for the new brand. 

     

Make commitments that demonstrate how the company is learning from mistakes of the past and is leading the industry in ensuring a better future. Valeant made public commitments to cap price increases and was transparent about progress. 
Building a brand legacy works hand in hand with leaders and their legacies. Why? Because the same principles apply. They can raise or lower the bar for all other brands in the category. They can be a significant asset when additive. Or they can deteriorate asset value when consumers are shocked or disappointed by brand experiences and brand-related decisions. 
As marketers, we have a critical role in stewarding both. 

Cover image source: Alessandro Simonetta