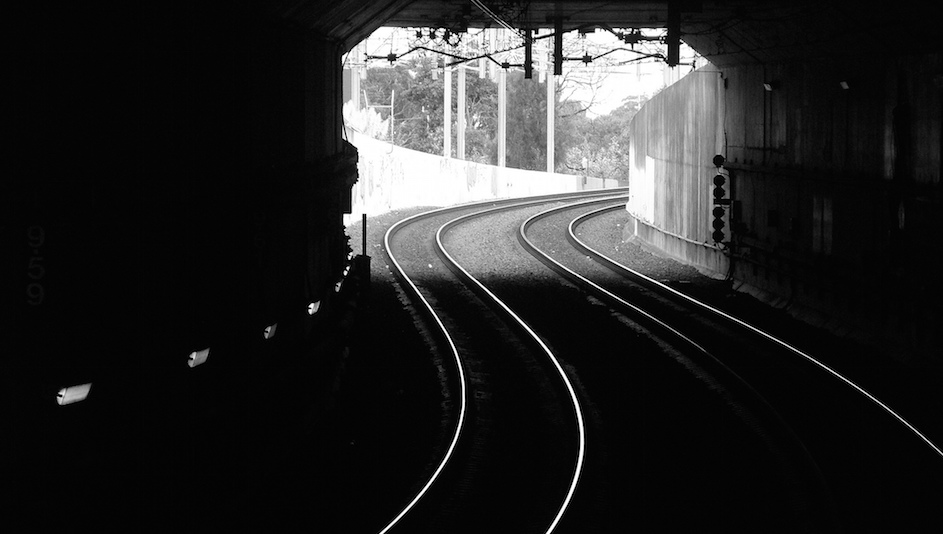 Over the last decade, marketers have seen a major shift in thinking around how to connect with their target customers. More time and dollars are shifting towards 'inbound' marketing activities such as blogging, SEO, SEM, etc., than 'outbound' marketing activities such as cold calling, direct mail, etc. Content marketing in particular, which might include blogging, publishing eBooks, hosting webinars, running online courses, etc., has become a major practice in today's 'new marketing.'
Something we've noticed in our observations and conversations with clients, vendors, and partners is a difference between 'Theme-Driven Content' and 'Campaign-Driven Content.' One could argue that it's a difference of semantics, but we've noticed content falling into these two buckets. So let's explore this potential divide and the impact it could have on one's content marketing strategy.
---
What is Theme-Driven Content?
A Theme-Driven Content Marketing Strategy is about crafting content that supports the longer-term vision/goals of an organization while driving general education and awareness. The type of content created with a Theme-Driven strategy will serve as the 'backbone' of your organization. More specifically, it possesses the following attributes:
1) Built from the Top Down
Theme-Driven Content aims to support the larger organizational mission. If a company were to analyze its offerings, values and differentiators, some distillation of those elements would form the foundation of their content themes. Here the content used in your marketing strategy comes from the top-down and is driven primarily by company management.
2) Written to Be Evergreen
Successful Theme-Driven Content should be timeless, or 'evergreen,' and continue to provide value to readers months, or even years, after its creation. Given the alignment it should have with the vision/goals of the company, it makes sense that this type of content will continue to resurface over and over again.
SEE ALSO: Brands Think Like Customers, But Do They Feel Like Them?
3) Focused on Learning
Some of the most effective Theme-Driven Content tends to focus on helping the reader learn more about a product, service, process or problem. By crafting content that teaches before it sells, its value is likely to have a longer shelf-life and be more applicable to a wider reader base than something that simply promotes a single product.
4) Drives Awareness
The primary goal of Theme-Driven Content is to create awareness and education around the entire organization. Although long-term growth in sales is always an underlying goal, this sort of content should be viewed as an investment in increasing the overall perceived 'thought leadership' of your company as opposed to a driver of product sales today.
What is the Result of Theme-Driven Content?
When well executed, Theme-Driven Content leads to the following:
1) Increased SEO
Although the specific nuances of SEO are difficult to master, one undisputed component of successfully increasing your search rankings is producing a large volume of high-quality content. Given that Theme-Driven Content centers on education, quantity and quality are likely to be byproducts of the investment in crafting rich, evergreen content. Over time, this content will help drive increased rankings for your business.
2) Established Domain Expertise
Customers want to know that they're getting the best products and services for their dollars. By focusing on producing rich content, you become positioned as a resource and authority in the space your company serves. There is nothing more convincing to a customer than the employment of the content you produce in his/her buying decision.
SEE ALSO: Can B-Corp Branding Firms Find Profit in Purpose?
3) Building of a Resource Library
Another byproduct of creating rich content is the ability to 're-purpose' it for future marketing and sales collateral. For service companies that depend on direct selling, the utilization of published content in the sales process can be an effective and efficient method of driving sales. Some of the best content addresses frequently-asked questions during the sale process.
Some Examples of Theme-Driven Content
Although a number of formats work well with a Theme-Driven approach, a few stand out:
Tutorials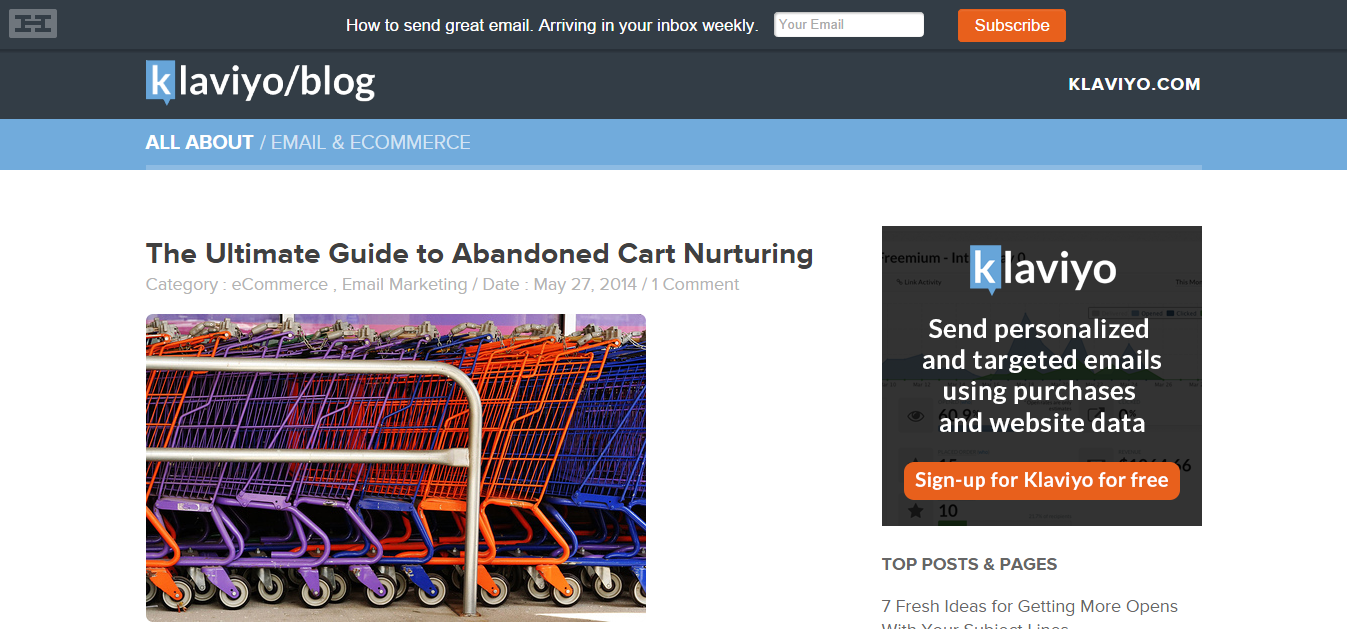 Klaviyo is a marketing automation tool that e-commerce and SaaS companies use to manage and personalize email marketing. Klaviyo has done a great job building their blog as a resource for not just their product, but also for best practices in the email marketing space.
Podcasts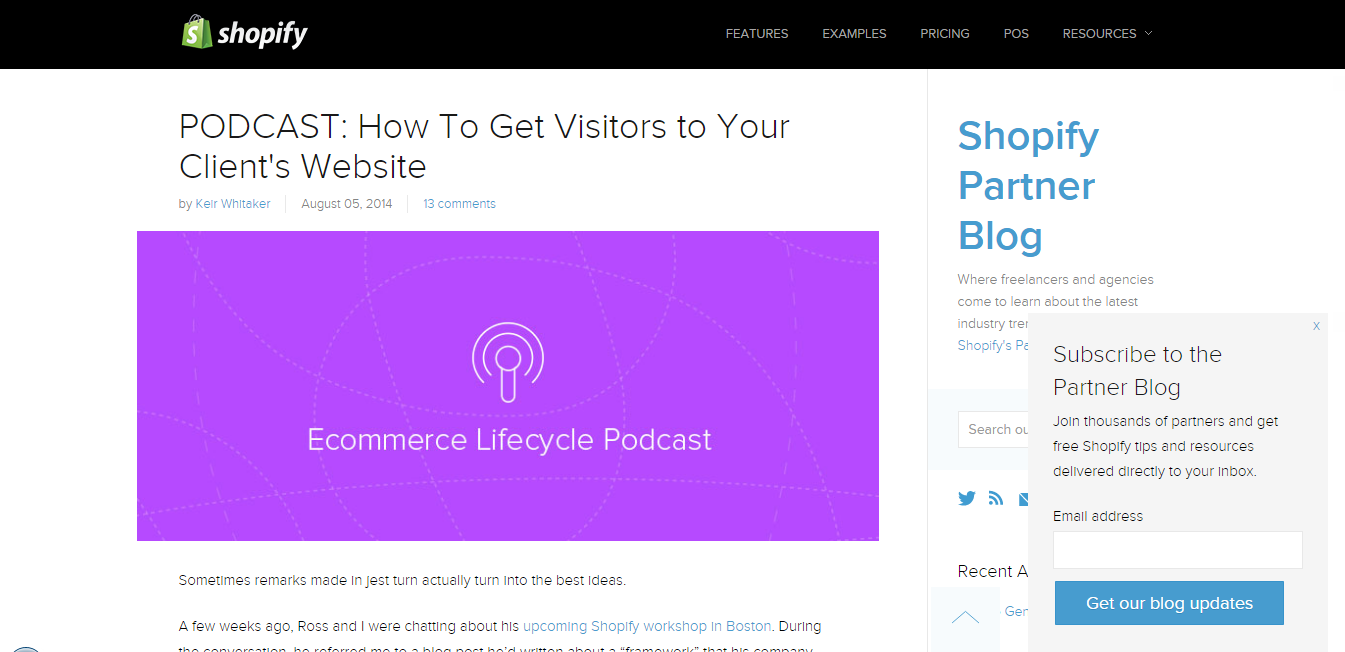 Shopify is a leading turnkey e-commerce platform that makes growing an e-commerce store easy. We've partnered with them on a podcast series to help educate e-commerce entrepreneurs, designers and developers on the best practices associated with planning e-commerce strategy.
Online Courses
Hubspot, an inbound marketing management platform, was one of the early evangelists of content-driven marketing. They could be seen as an example of every type of Theme-Driven and Campaign-Driven content, but they've done a particularly good job establishing a series of online courses within their 'academy' to help promote inbound marketing best practices.
---
What is Campaign-Driven Content?
A Campaign-Driven Content Marketing Strategy crafts content that supports the shorter-term initiatives of an organization by driving engagement and conversion. The type of content created within a Campaign-Driven strategy will come and go throughout your marketing efforts, but can drive huge short-terms boosts. More specifically, it possesses the following attributes:
1) Built from the Bottom Up
Campaign-Driven Content capitalizes on the larger trends that exist within your target audience. If you were to pay attention to search trends, social media trends and pop culture, you'll find a vast array of 'memes' that can drive content production and distribution. By finding the connection between popular memes and the content you're creating, you can easily plug content into 'mainstream conversations' in a valuable way. Much of your content within this approach is therefore driven by your customers' current conversations.
2) Time-Sensitive
Much of the content in a Campaign-Driven Content strategy centers around finite activities: product sales or promotions, social media campaigns, events, etc. It tends to capitalize on a sense of 'nowness' and 'urgency' to drive its relevancy to the top of customer conversations.
RELATED: Branding Roundtable No.5: Brand and Customer Experience
3) Focused on Interaction
Campaign-Driven Content often focuses on the higher-level aspects of your offerings. Since participation in the 'mainstream dialogue' is more of a necessity, the most effective Campaign-Driven content is often focused on entertainment and interaction.
4) Drives Conversion
The primary goal of Campaign-Driven Content is to drive engagement and conversion around specific products, offers and events. It's action-oriented and strives to leverage 'mainstream dialogues' to drive customers to take timely action.
What is the Result of Campaign-Driven Content?
When well executed, Campaign-Driven Content leads to the following results:
1) Increased Social Engagement
Given that many of the ideas for Campaign-Driven Content are sourced via social media (or 'mainstream dialogue'), it's likely to increase your audience on these respective channels. The more you participate in conversations your customers are having on Twitter and Facebook, the more you'll build an audience on these platforms.
2) Lead Capture
Campaign-Driven Content often serves as a 'lead capture' tool where the 'actions' customers take require that they submit their email/contact information. This is especially true for contests, downloads or user-generated content campaigns.
SEE ALSO: The 3 P's Brands Must Embrace: People, Purpose, Participation
3) Increased Short-Term Sales
Naturally one of the primary goals of Campaign-Driven Content is to stimulate sales. This might stem from specific offers that are at the center of your campaign strategy.
Examples of Campaign-Driven Content
Although there are a number of formats that work well with a Campaign-Driven approach to content, a few standouts include:
Short-Format Videos
Dollar Shave Club sells a 'shaving subscription' that delivers everything you need to keep yourself 'manscaped' at a fraction of the retail price. They produced one of the most popular viral videos of the past few years, which was a major driver of their quick growth. By tapping into 'entertainment-focused' content, their video produced significant results.
User Generated Content Submissions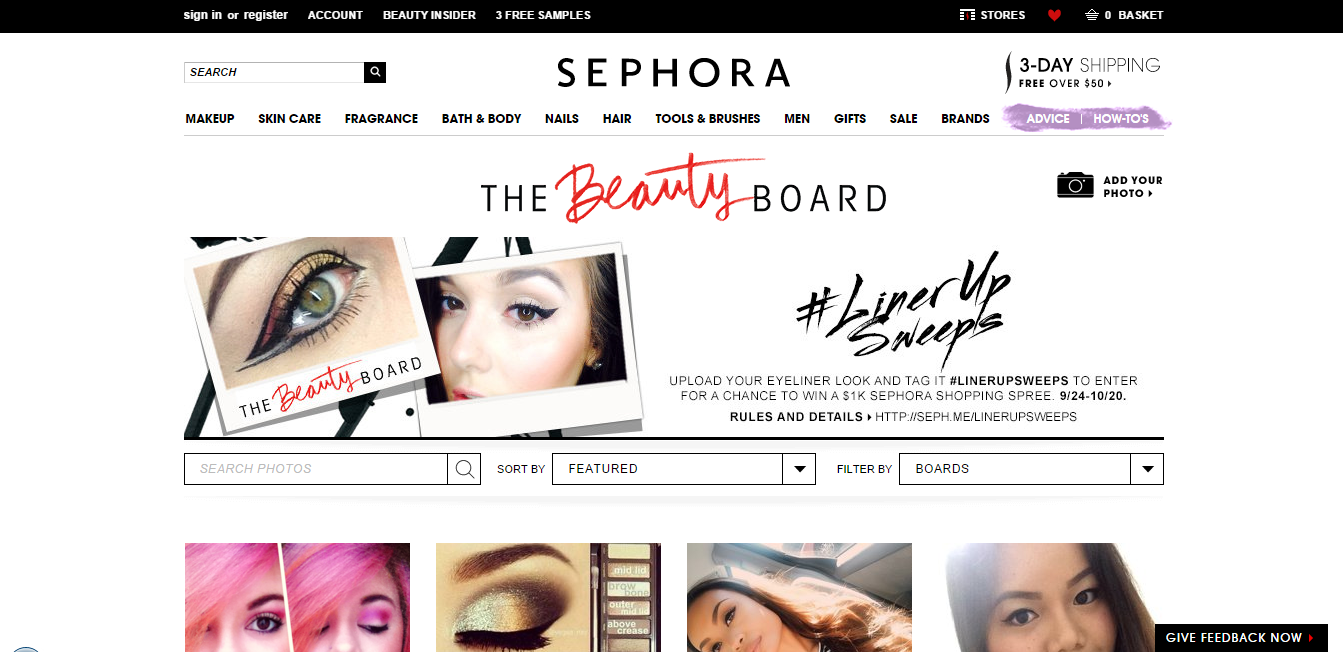 Sephora is a leading beauty products brand online and at retail. They leveraged the power of their customer base by creating a 'beauty board' where customers can submit photos of themselves using various Sephora products, an incredibly powerful way to drive customer interaction, increase social following and create interesting content within their product space.
Social Media Contests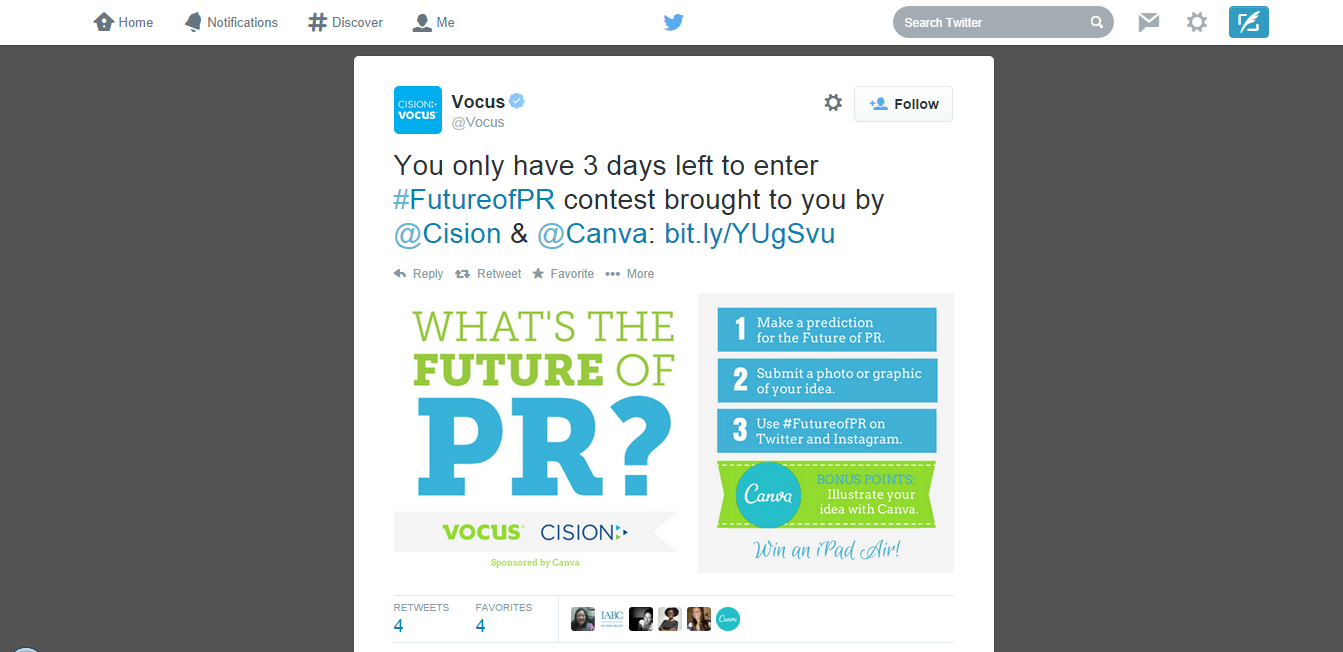 Canva is a web-based graphics creation tool and Vocus offers a suite of PR management tools. They've come together to create a contest driven by social media that encourages potential customers to submit their thoughts on the future of PR using content created on the Canva platform.
---
While writing this article, I had a chance to speak with Christine Warner of Skyword. Christine is an expert in the content marketing space and shared some valuable thoughts that helped drive the above. Beyond what was mentioned here, she stressed the importance for companies to think of themselves as content producers. Creating interesting, relevant content has become a necessity for all companies. Although there are differences between the two strategies above, the most important thing is to commit to producing some form of content. Then pay close attention to what your audience responds to and find the combination of strategies that works for your company.
Then just keep creating!
Image: Alan