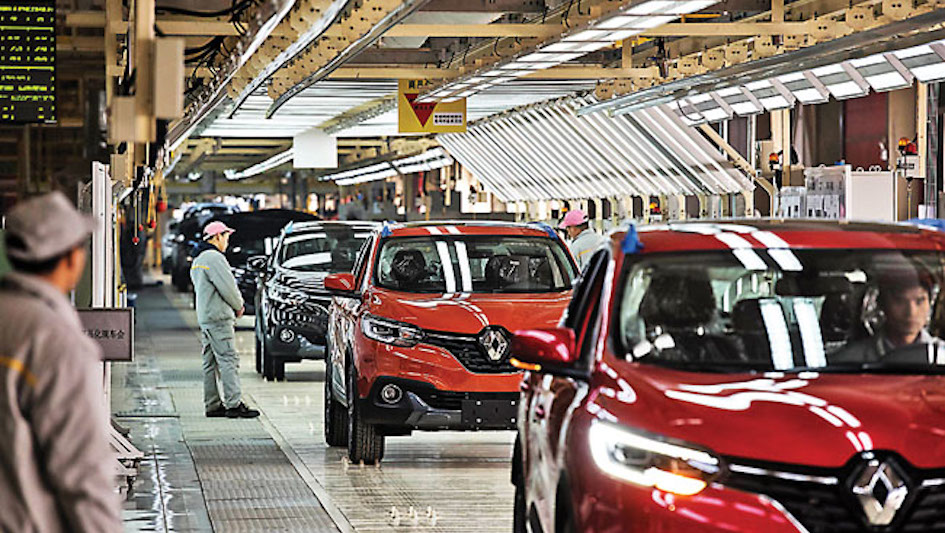 In 2010, China became the biggest automobile market by sales in the world, and it has not stopped growing since. What may be even more astonishing is that it is, still in many aspects, a market in its infancy with huge growth potential. This is the reason we still witness new international entrants in the market; the latest one being Renault, as the leading French manufacturer, opening its first China factory this February 2016. Additionally, a myriad of indigenous, newly created, revived– you name it – brands have been drawn to this increasingly stratified market. Today, China is home to more than 70 auto brands, the majority of which are native — compare this to roughly 20-30 brands competing in most other markets. These new players and brands may one day expand outside of China, as they come with ambitions that have no national limits. Some are designed to be global players and several of these brands are already produced in various parts of the world outside of China.
A sophistication of brand systems
The numbers are impressive, but we can also observe a sophistication of brand systems that is bound to lead the trajectory as brands mature to a unique situation – one in which many intertwined equities have to coexist as many brands are attached to one manufacturer. As the market is building and many of the brands are immature, this complexity is not yet affecting their development in an obvious way. Many still float in a blue ocean unhindered by intricate supplier relationships.
RELATED: The Next Generation of Brand Innovation: Branding Roundtable #12
A few years back, well-known foreign manufacturers (American, European, and Japanese) were strongly incentivized to create totally new joint-venture brands positioned in a more budget segment than their original brand. These new indigenous brands were oftentimes built in collaboration with Chinese manufacturers. Baojun, a joint venture brand between General Motors and two local manufacturers SAIC and Wuling, is a good example. Note that GM brands are also made in JV factories.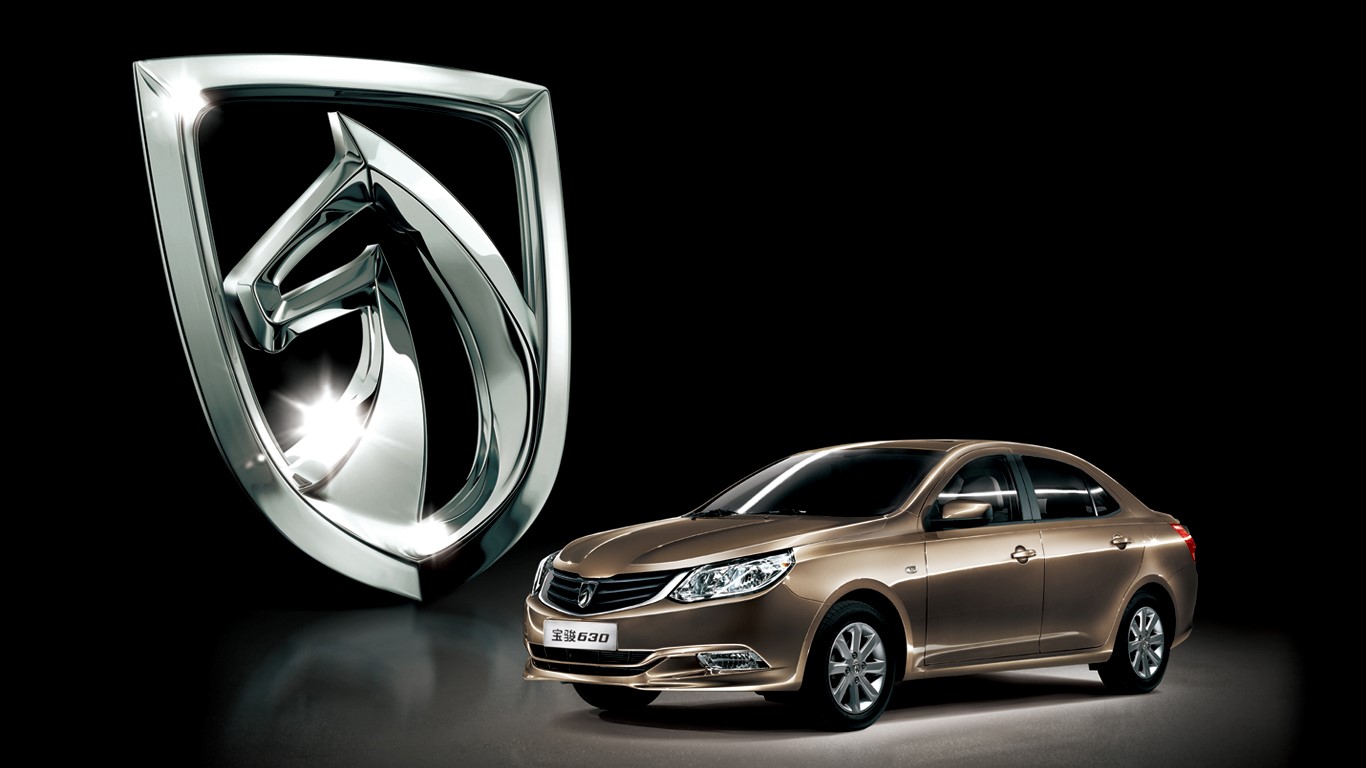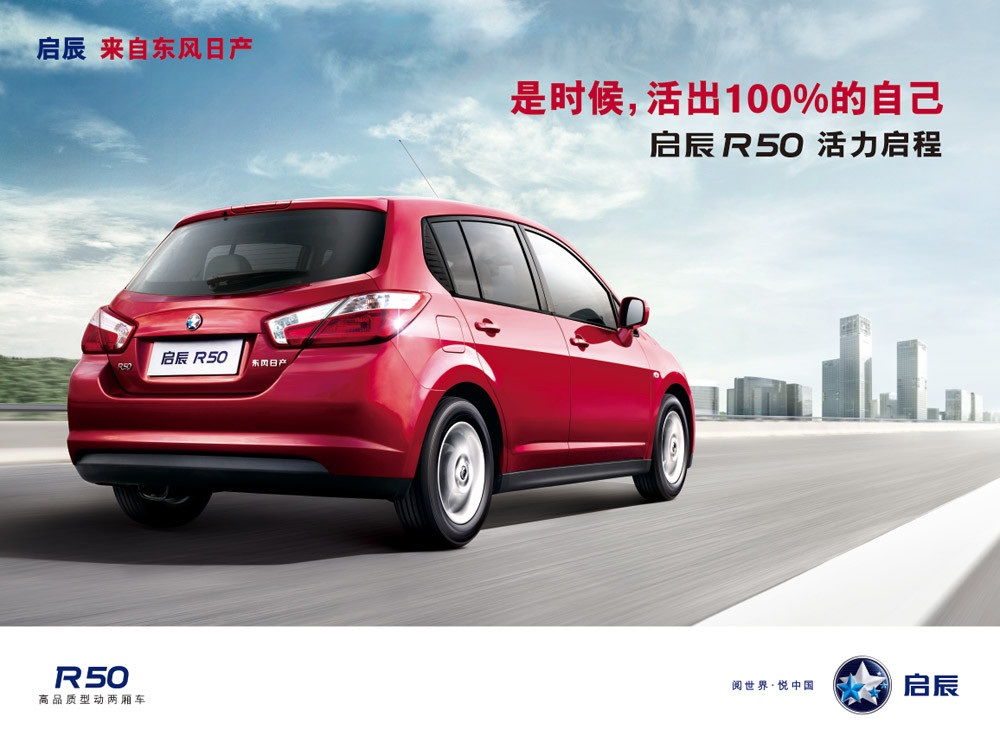 Venucia, a Joint Venture Brand between Nissan and Dongfeng, is another example. | Source 
Secondly, there are newly created brands like Qoros, created in 2007 by Chery and Israel Corporation, and Luxgen, created in 2009 and headquarted in Taiwan but produced and sold in China.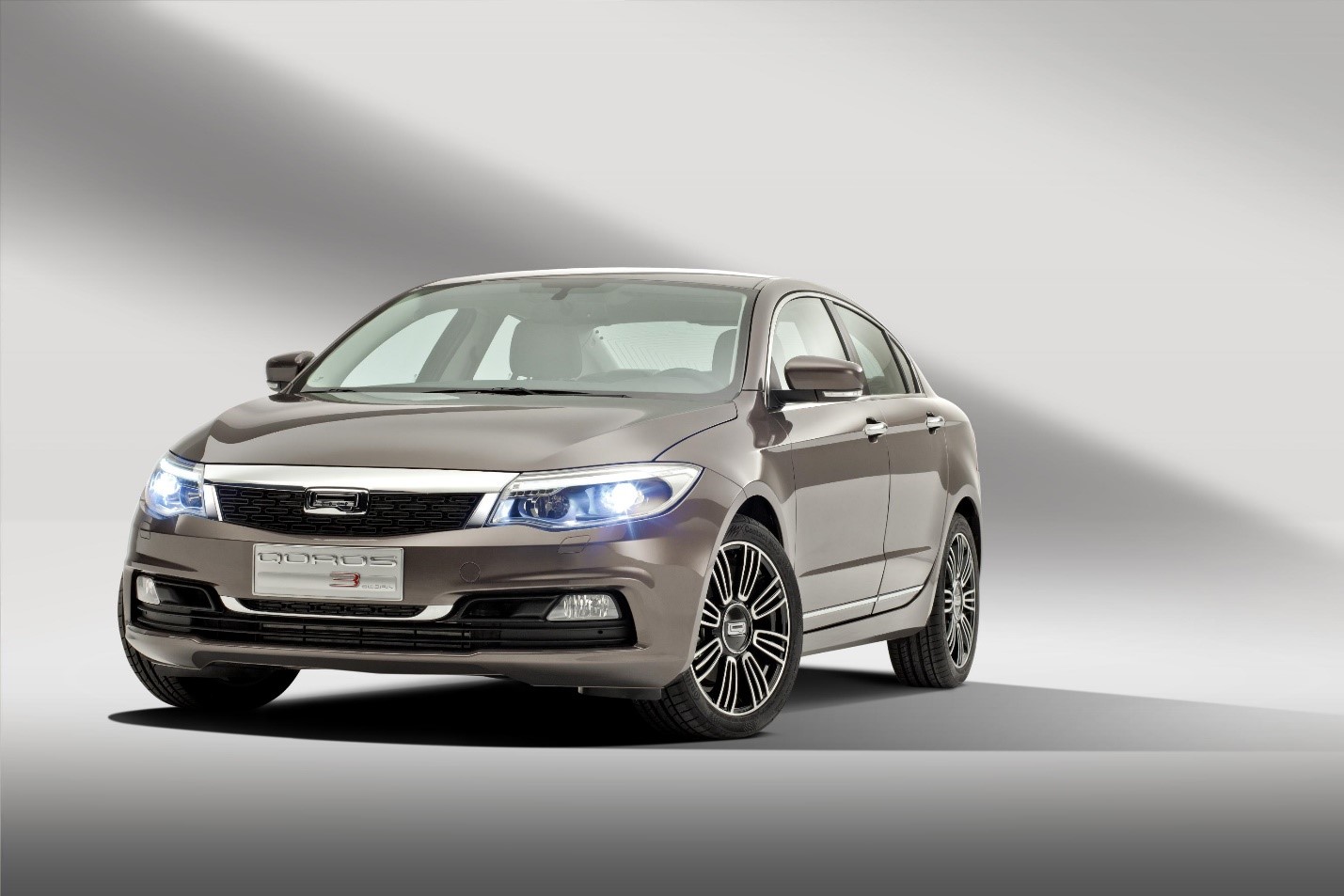 Thirdly, there are unique models of international brands made for specific market segments within China. Lamando, for example, is a new model created for the Chinese market by Volkswagen to compete in the upper A segment car market.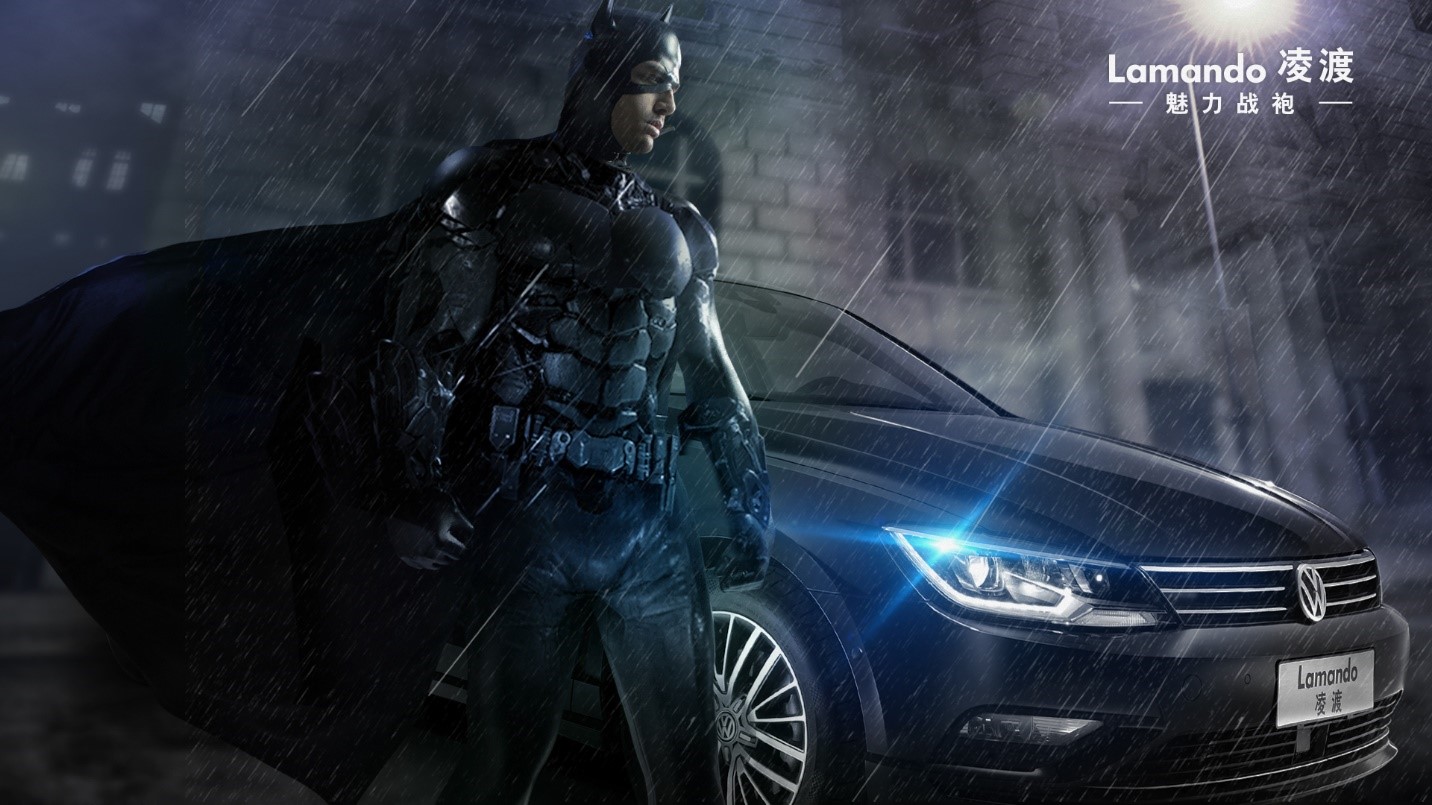 And lastly, some Chinese brands have been drawn to create their own brand architecture sophistications to support their success. One such example is Great Wall. Famous for its poor crash test rating, it is nonetheless a rising star within the Chinese automotive industry with a promising sub-brand HAVAL, which specializes in the SUV range. HAVAL is having surprising traction; its logo has received a splash of color and in 2013 it replaced the Great Wall logo – a symbol of the purchase-driving effect it has had on Great Wall cars.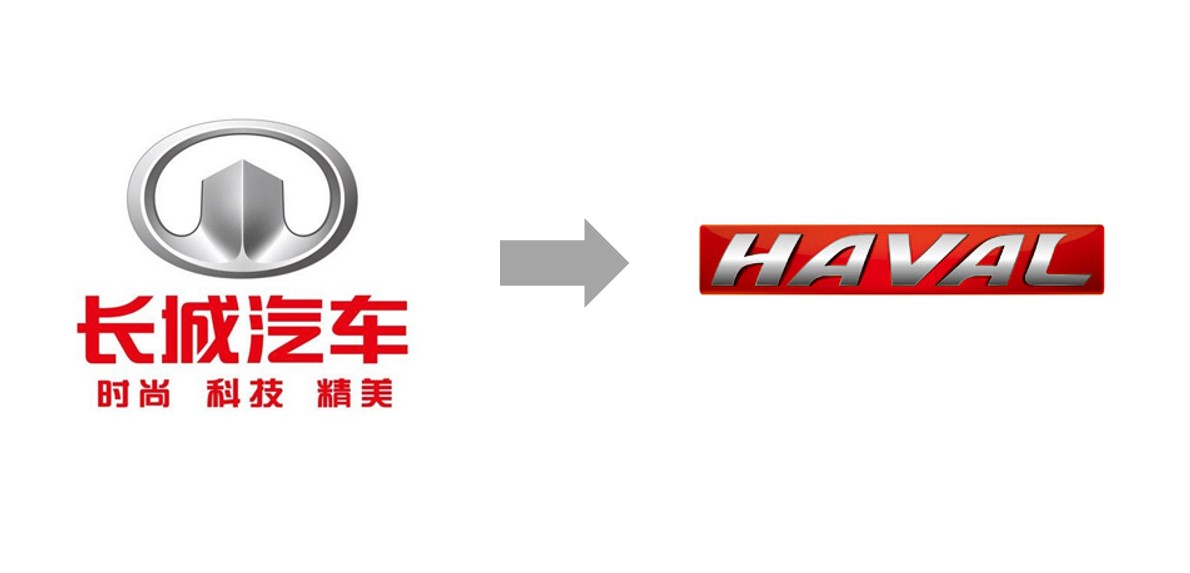 Chinese ambitions
FAW (First Automotive Works), headquartered in Changchun in North East China, is one of the major car manufacturers in China. FAW has several brands, such as Besturn, Xiali, and Hongqi, and is one JV partner that produces cars for Audi, Volkswagen, Toyota, and General Motors in China.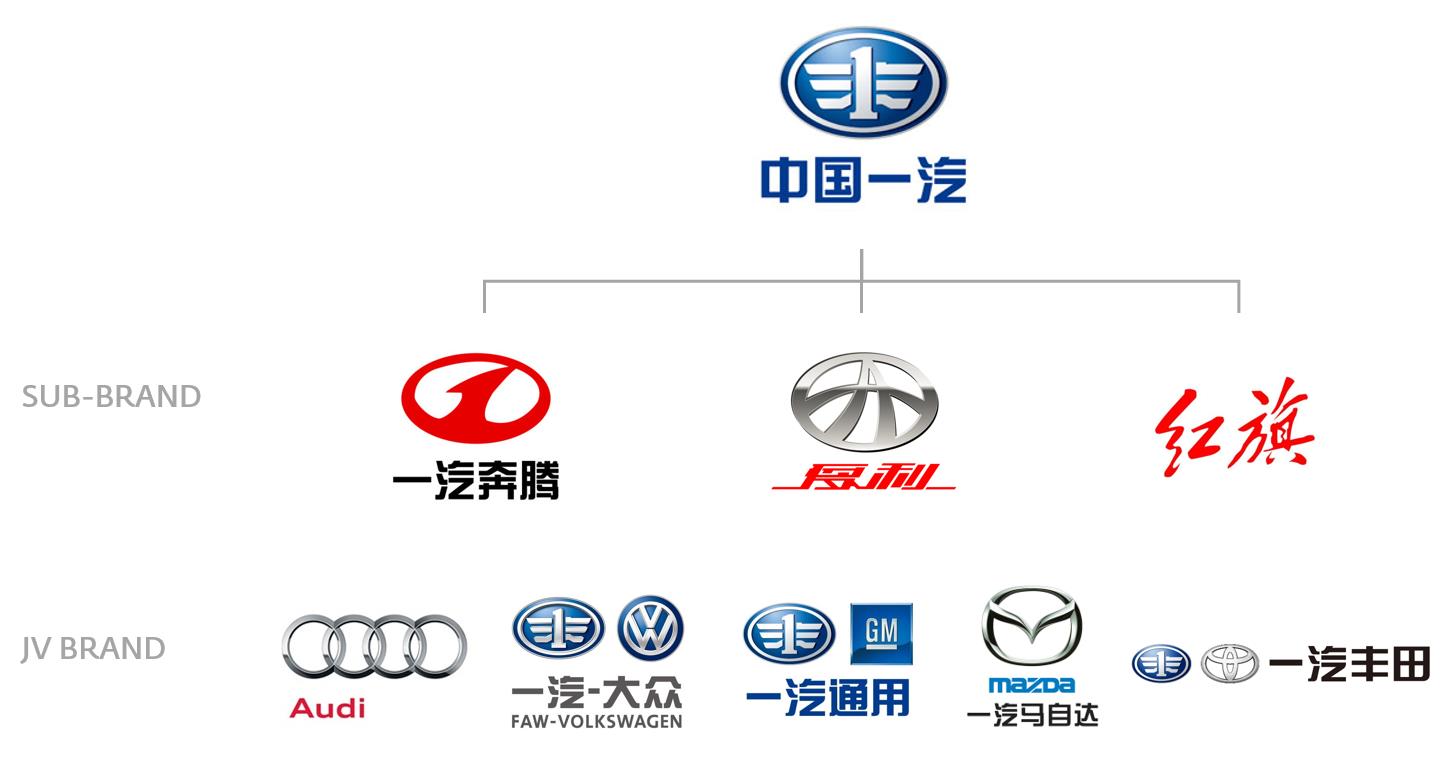 Hongqi (meaning Red Flag) is famous in China as it is the car brand once reserved for the Chairman. While the pronunciation may be challenging for a non-Chinese speaker, our ear may get used to it as this brand has the ambition to become a leading luxury auto brand on par with global players like Mercedes and BMW. There is a long way to go, but it is fascinating that such a program is set!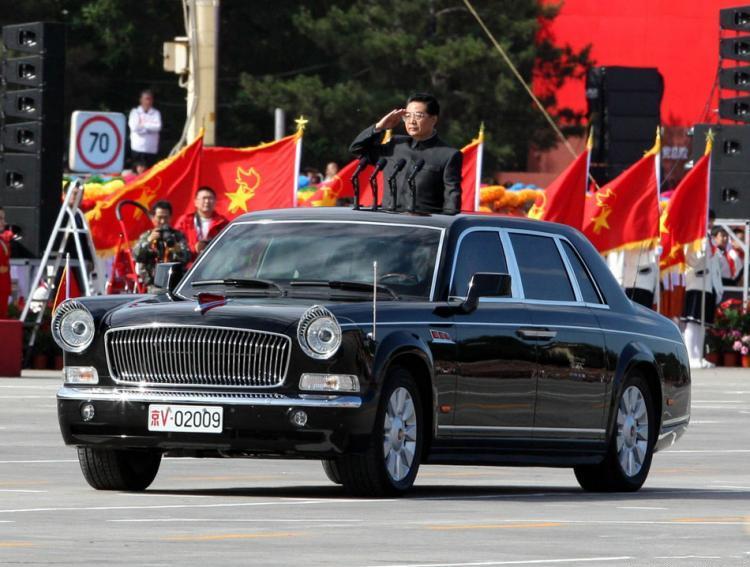 Another example of Chinese ambitions is BYD (standing for Build Your Dreams). BYD has been pioneering electric cars (hybrid plug-in models, mainly) in China and has released its first electric cars in late 2000. It has Warren Buffet as a famous stakeholder.
Last year in 2015, BYD launched two high performing models Qin and Tang – interestingly named after Chinese dynasties and displaying only their Chinese names on the cars. Qin and Tang were so popular that the sales of BYD were the highest in the category worldwide, and their success contributed to making China the fastest growing market for electric cars.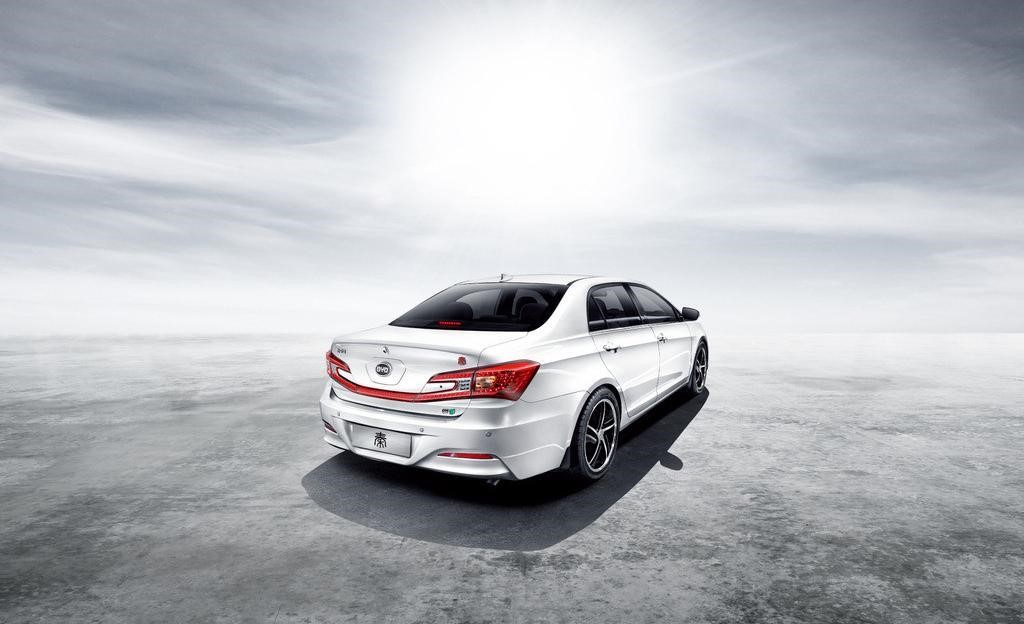 This evolution seems to be sure to culminate in a car developed by the internet giants, perhaps following down the path carved by Google. But it may take a different direction in China: not necessarily an automated, driverless car, but instead it may likely be a car with enhanced digitalization and entertainment.
Regarding this dimension, operating systems for future cars are a central focus with several companies competing to take the lead. Full electric cars in the luxury segments are being announced.
Building equity in emerging markets
Chinese brands are making their presence felt in places like Eastern Europe, Africa, South America, and the Middle East. JAC, Lifan, Geely, Cherry, BYD, Jinhua and Great Wall motors are all opening assembly lines in these places, putting new models specifically designed for the destination market on the roads, and creating awareness for their brands.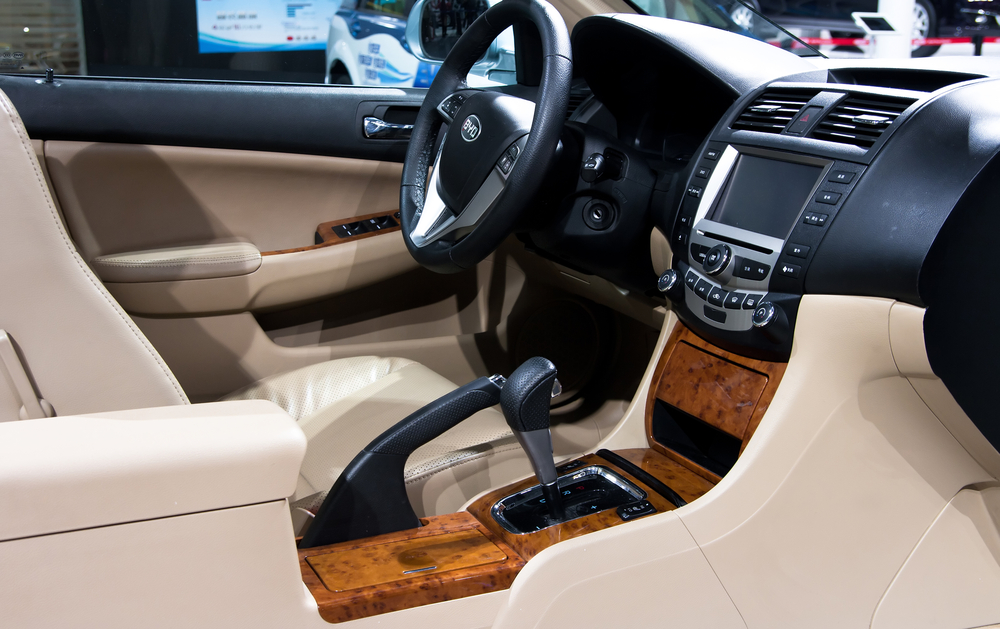 During a recent visit at the end of 2015 to Ethiopia, I witnessed the growing presence of brands in this market such as BYD or Lifan – a local Chinese brand originated from Chongqing. In order to develop, brands like Lifan principally rely on social media branding, which allows them to be heard across the world.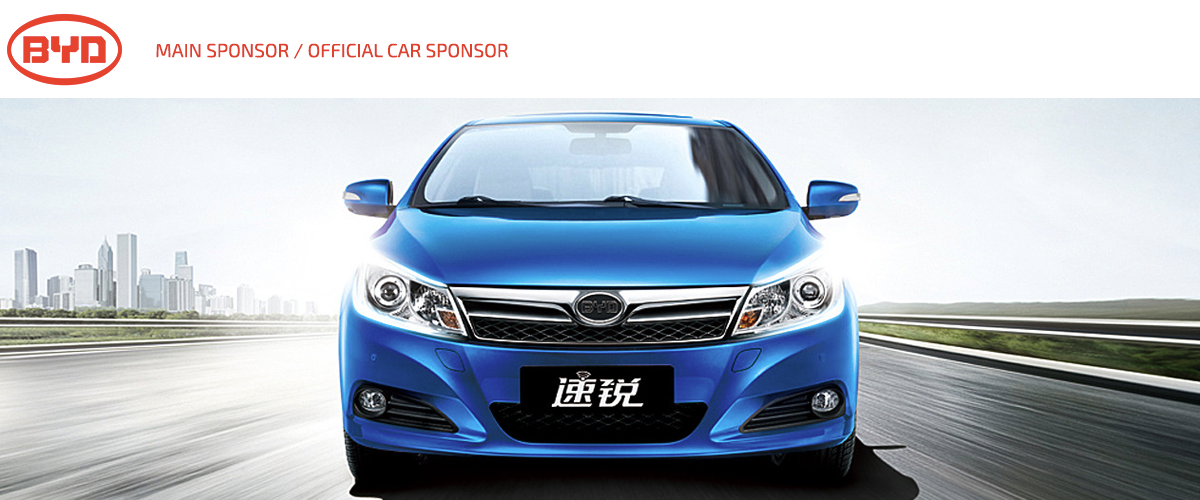 While citizens in other countries were purchasing private car brands as early as 1910 (Ford's Model T in America is a prime example), personal cars did not catch on in China until the 1990s. In less than 30 years, local inspiration and innovation has poured into the industry to create over 6,000 automobile enterprises. Car brands now fight and maneuver for market share unlike anywhere else in the world.
SEE ALSO: The Growth of Branding in China
There is a major reshuffling of cards going on and even if foreign brands seems to have the best hand with advantages in technology and branding experience, the game remains to be played, and the ultimate winners to be named. We can already anticipate that current trends in China are at the forefront of the global car industry evolution, and that looking at the dynamics of the Chinese market will inform what's in store for the evolution of car markets – both in emerging countries and ultimately in western economies. These trends include: new brands, new brand architectures, new models, adoption of new types of cars (e.g. hybrid), new electric car innovations with unique premium positioning, new operating systems for cars, and new brand experiences.
To illustrate this last point and to conclude this article, let's look at DS brand from PSA group. This brand has developed most of its brand innovations in China, including the development of its showrooms and nuanced refinements such as the brand olfactive identity that is diffused in its stores. The brand grew more freely and dynamically in China, creating a new brand experience, while in Europe it has to win its independence from Citroen. Let's be attentive to the evolution of Chinese automotive branding as it tends to become a laboratory for global innovation.