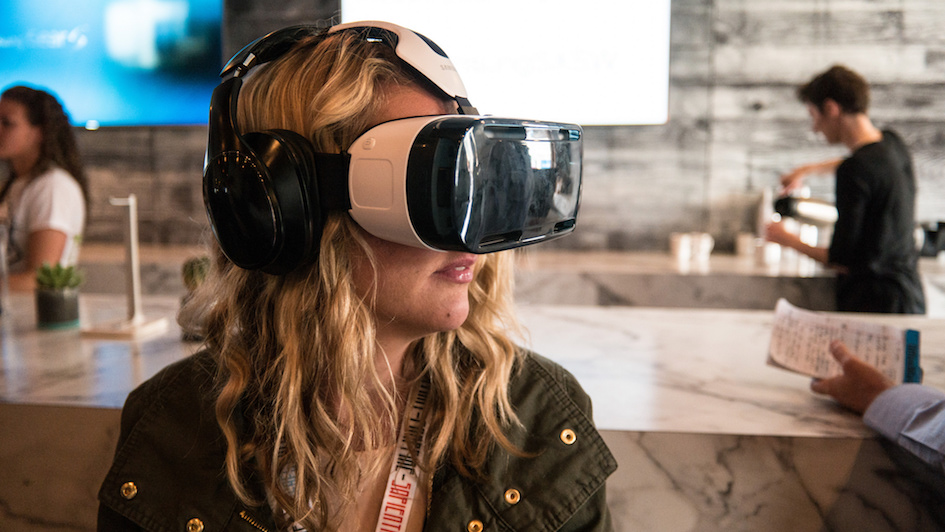 The art of branding technology was once the Holy Grail of marketing. How do you market something new, innovative, and conceptually unfamiliar to an apathetic audience unsure about a new product? Take for instance Apple launching the Macintosh during the 1984 Super Bowl when the world of technology seemed alien.
Nowadays, we're in a world where a whole generation doesn't have the pleasure of creating a physical mixtape, but instead a virtual playlist — or has never experienced the frustration of untangling a chewed-up VHS cassette, but is impatient to buffering streaming content. This current technology brand landscape is now mainstream, empty of intrigue and prestige. We consume technology as daily brands and, for many, Facebook, Google, Apple, and Twitter are far more sociably acceptable than Coca-Cola, McDonalds, or BP.
SEE ALSO: A BRITE Look at Brands, Innovation, & Technology and Why User Experience Sucks
Tech brands are by definition considered purchases. We consider innovation, functionality, compatibility, design, budget, and brand in equal proportion to reach an informed decision. Marketers are now very adept at targeting tech through branding and marketing in the same manner FMCG brands have done over the decades.
Our emotional attachment towards brands hasn't changed, but what has are our perceived needs and desires, in which marketers have done an exceptional job in connecting consumers. This is seamlessly accomplished through ATL and into the customer journey from the point of purchase, whether it be an online, traditional retail, or omnichannel approach.
With luxury brands, keeping consumers engaged and invested throughout the customer experience will never change. Technology is just beginning to utilise this, but is in danger of relying too much on it as tech becomes commoditised — something that, by definition, should not happen with luxury brands. Take Burberry as a prime example who salvaged its brand from the brink of commodity, and is changing the fashion industry through innovative technology to appeal to today's broader audience.
In recent months, virtual reality (VR) and augmented reality (AR) have begun to change the world of technology once again, introducing a new concept to a global audience. Marketers need to again find a way to excite consumers, much like technology marketers have done in the past. As a new category, largely alien to those outside the world of gaming, consumers need to see for themselves how engaging these new experiences and innovations are.
There are, however, worries that VR will draw people too far into the virtual world, much like social media has created FOMO or "fear of missing out." Marketers need to supplement this excitement by fighting against a stigma that considers tech "unsociable."
RELATED: Today's World of Tomorrow: Where We Stand with Augmented Reality
The reality is that, irrespective of budget, a younger audience's interest in luxury brands is insignificant when searching for the latest technology from VR to AR (as introduced by Mark Zuckerberg) to gaming or social media. It's about the experiences that these innovations offer to audiences, allowing tech to be adapted into the mainstream as we become hooked on running our energy, education, social life, and even the fridge and heating from one device. The brand that provides that device, irrespective of how, remains important to today's consumer.
VR and AR brands know that to become mainstream, as PlayStation is cleverly attempting to do, they must lend their use to advertising and marketing. The challenge is immersing the consumer effectively into the VR and AR world, removing itself from any social or health concerns, by creating experiences that are controlled and appeal to a wide demographic. It's a marketer's challenge to realise how they can accomplish this. Of all the brands within the VR and AR category, Sony, Microsoft, HTC, and Oculus will come to market as true consumer propositions we can all purchase, but only a few will survive. The victors will pave the way through avoiding the marketing mistakes of others, establishing VR and AR as mainstream consumer categories that will perhaps shape how we interact and enjoy media in the future.
Image: Nan Palmero