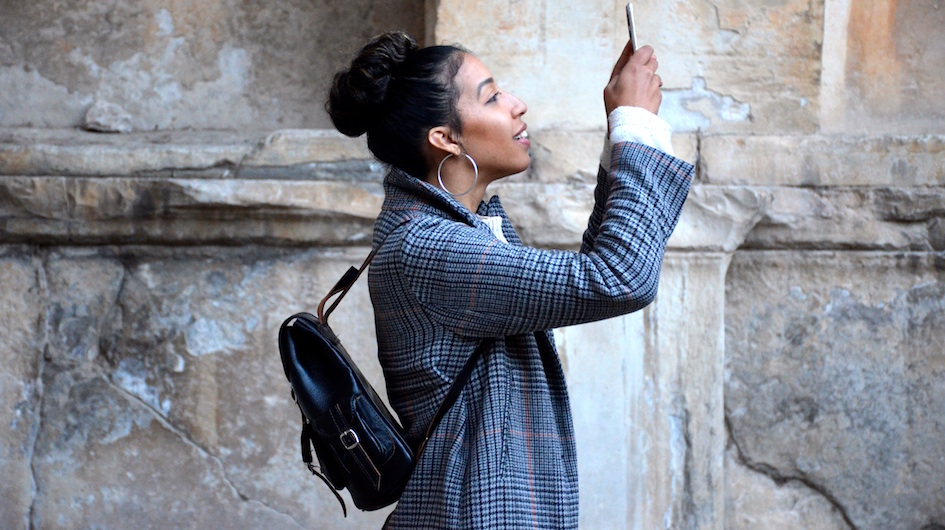 With traditional advertising formats – print, TV spots, banners, and pre-rolls – rapidly losing impact, brands must reframe their marketing propositions as a value-based relationship with consumers.  In this rapidly emerging era of "consumers in control" (aka people), attention will become the new currency.
Last week PSFK Labs presented "The Future of Advertising, the New Rules of Consumer Engagement" (based on a report of the same name), a seminar where speakers and analysts presented a playbook of strategies to help brands transform digital advertising into more engaging experiences between people and companies.
So what did we learn? Brands face an increasingly complex environment in which, above all, "Content is King" and provides the foundation for a new brand schema, whose higher rungs are: context, community, and collaboration. But before we begin our exploration of Content, let's review today's digital environment.
Brands face a much more complicated landscape than ever before. The incredible shrinking average human attention span now stands at 8 seconds, and it is largely due to the tsunami of social media that washes over us daily. At the same time, as digital media spend continues to ramp up, consumers in ever-growing numbers are turning on ad blockers as insulation from intrusive brand messages.
Brand managers face the challenge of breaking through, or end-running, such barriers to insure that their voice reaches the marketplace. Concurrently, agencies, facing shrinking television ad revenues, are experimenting with new forms of content distribution in the hopes of moving client ROI needles. And, on the technical front, a host of emerging chat, voice and video tools provide marketers new opportunities to successfully run around consumer road-blocks, but they too are unwelcome, unless invited by the receiver.
Age of Content 2.0…
Branded content is quickly shifting from top-down sales messaging, more recently disguised as "native" content, to a more nuanced edu-taining approach that consumers actively seek because it provides them some form of utility.
One example of an effective campaign is GE's podcast theatre, "The Message," a sci-fi series developed to create excitement around a highly technical line of industrial products. The series proved itself by winning the top spot as the most popular podcast in the iTunes Store. Another interstellar example is HP Enterprises partnership with Paramount motion picture "Star Trek Beyond" (opens July 22) where HPE worked with the "Beyond" creative team to develop and integrate three technological concepts into the plot line.
Context
Obviously, people don't want to see marketing messages unless they are relevant to their immediate situation. The key here is the role data plays in helping to understand the consumer at the moment their message arrives, as a guide to determining the most effective forms of communications, be it news, entertainment, tutorial, etc., to create a lasting emotional connection.
Examples lean toward virtual reality with its totally immersive capabilities of involving the "viewer" in an artificial environment. At the 2015 US Open Tennis Championships, American Express amplified visitors' professional tennis appreciation with a VR experience, "You vs. Maria Sharipova," where several thousand people donned VR headsets and attempted to return her 100+ mph serve.  In another example, Excedrin partnered with an artist to create The Migraine Experience, a series of VR stories that conveys the impact of migraines and seeks to create empathy for those who experience excruciating migraine pain.  
Community
The role that consumers play within the digital space, i.e. Facebook, SnapChat, Kiks, is evolving rapidly and is crucial to amplifying messages via shares, likes, comments, etc., to drive organic growth. The challenge for brands is to find ways to naturally insert themselves into the conversation in a manner acceptable to the recipient so it will enhance their enthusiasm.
Recent examples include: Paramount Pictures' "Teenage Mutant Ninjas Turtles: Out Of The Shadows" movie promotion, which jumped the chatbot craze with its turtle-themed bots on the popular teen chat app Kik. Turtle fans took full advantage of the app's ability to let them chat with their comic book heroes, follow them, and unlock hidden features to share with friends.  
L'Oreal Paris recently became the first beauty brand to create Snapchat filters that enhance consumer engagement by producing glamour selfies with its new eye-liner added to one's self-portrait. Using facial recognition technology, the app takes a photo, with embedded brand logo, for participants to share with friends.
Collaboration
Consumer collaboration is uncharted territory for most brands. Here brands symbiotically give consumers opportunities to give something back, to become co-creators with the brand, or to make recommendations to brand management. This shift represents a groundbreaking divergence from traditional advertising to finding new ways of partnering with consumers that enable them to become participants in brand/consumer relationships rather than remain passive receivers of brand-speak.
An example, for the launch of its model X1, BMW turned to mobile streaming app Periscope to enable fans to choose their own destination in its first live-action adventure, #X1WhatsNext. The debut stream (October 28, 2015) followed a National Geographic photographer and a free-climber on a daylong interactive journey where viewers determined the course of the adventure by voting for what's next.  The promotion netted over seven million media impressions and several hundred thousand votes and shares.
In another case, Cover FX makeup, whose patrons are heavy social media users, discovered a disconnect between the way consumers expressed themselves in shared new looks and their own on-site models. So to connect with consumers on a personal level, they took consumer generated images and put them on the Cover FX website. Now when site visitors look at specific product applications they see photos of actual Cover FX customers. As a result consumer engagement trebled across their social platforms, sales increased 2X during the promotional period while the brand became Sephora stores' bestseller.
Brands are just beginning to understand the importance of integrating the consumer into the brand expression and the positive impact it can have on increased loyalty and sales. As the digital universe continues to expand, brands and their agencies will be increasingly challenged to keep pace with the speed of technical innovation and to harness its powers to build compelling, competitive brand offerings and digital communities.