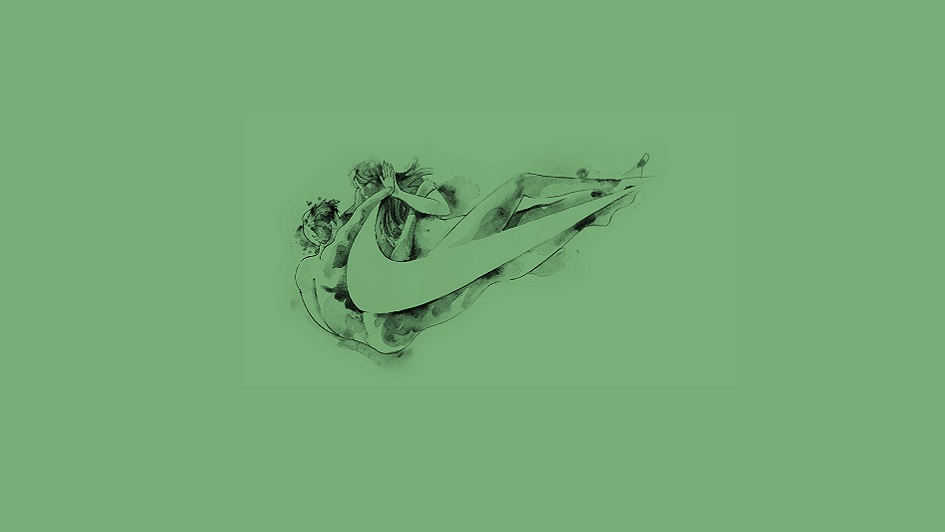 While at this year's Cannes Festival of Creativity, we had the pleasure of sitting down with two great minds to discuss the erotics of branding. The first is Jonathan Ford, Founding Creative Partner at Pearlfisher and long-time friend of ours. The second is Esther Perel, a two-time TED speaker, author, relationship expert, consultant to brands and companies, and Fortune 100 Luminary. Having just stepped off the main stage after giving a talk on the same subject, these two visionaries allowed us to pick their brains on brand desirability, affinity, and devotion.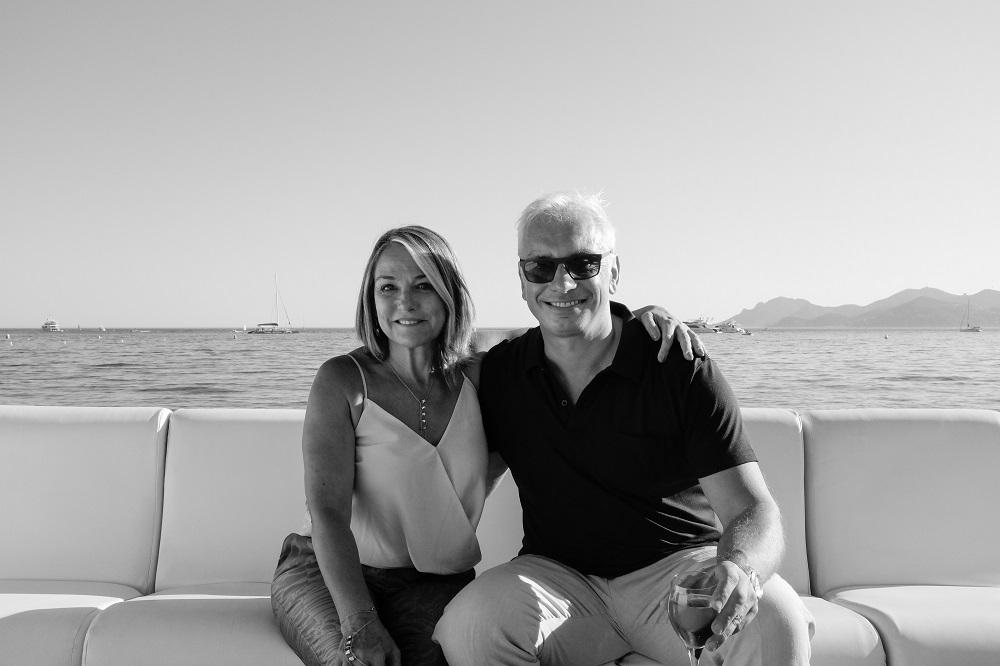 First of all, let us be reminded of the powerful emotion that is desire and its ability to transform brands. This, along with Esther's experience in the matter of human interaction, brought Jonathan to seek out the collaboration between the two — and share the results with the rest of us. Here we discuss several of the important highlights before sharing the full interview video at the end.
The first key takeaway is that a very important societal shift has occurred in recent times: a shift from the collective to the individual. When setting human relationships in parallel to those between humans and brands, Esther notes this contemporary change and its influence on the idea of commitment. The reasoning behind leaving a relationship — be it with another person or with a brand — now puts more weight on potential fulfillment and less on a current state of distress.
"We don't leave a brand because we don't love the brand anymore. We leave the brand because we suddenly get drawn, attracted, and curious about another one."

– Esther Perel
This ties strongly to the idea of experience, as well. As Esther notes, the importance of experience is as important in human relationships as it is in branding. There is a paradox of choice here:  People can choose the brands that they wish to experience — that they wish to love — but how can they know that they've chosen the right one? Would promiscuity be any better? Well, in that case, you might would hit a wall of uncertainty, of "swiping left, swiping right", that may not result in your desired happiness either.
That's where the fluidity of experience comes in. Jonathan aptly mentions that experiences don't have to always be extravagant, but rather can be ingrained in the smallest of interactions with a brand. As an example, he notes the impression that well-designed packaging can leave on a target consumer, something that makes the user feel that a product has been tailored to their needs — brand thoughtfulness, so to speak.
"As advertising and communication have sort of morphed [into] something so much more soundbite-driven and short-term and immediate, design actually has a role in terms of thinking about things in a big, holistic kind of way to create something of meaning and substance in a way that endures through time…[that] actually [creates] powerful and overriding desire."

– Jonathan Ford
So then, we asked the two, how can brands exude this irresistible force? How do you keep consumers by your brand's side or convince them to make the switch from a previous choice?
To this, Esther describes a fantastic metaphor:  Unlike traditional love, desirability's power stems from the space the lies between a consumer and the brand. It lies in the unknown. Eroticism is founded upon the elusive, transgressive, and innovative qualities of each brand. It is founded upon the nature of "unveiling" the next experience, the next product, the next opportunity to close the space between the consumer and brand with something tangible. And that anticipation is what beckons your target audience to become engaged and, perhaps more important, remain engaged.
"[Brands that] know how to straddle my need for safety and my need for adventure, my need for transparency and my need for mystery, will really capture the human desire."

– Esther Perel
This is all about the sustainability of desire. And to achieve this, Jonathan says that the understanding needs to start at the CEO level and be driven throughout the entire company. Similar to a startup mentality, the agility of the enterprise allows it to twist, turn, create, build, and uphold an ingenuity that swaps risk-adversity for courage. Indeed, when it comes to human relationships, anyone that has been in a state of attraction knows that courage is visible, valuable, and — ultimately — very desirable.
To then move from that desirability to loyalty and trust requires that you prove to your audience that you've been thinking of them, of how to make them feel important and cared for. This is where a brand's authenticity is key. It is the thing that allows a brand to have a persona, a certain feel, and a particular warmth of character that beckons consumers to nest themselves in its experiences.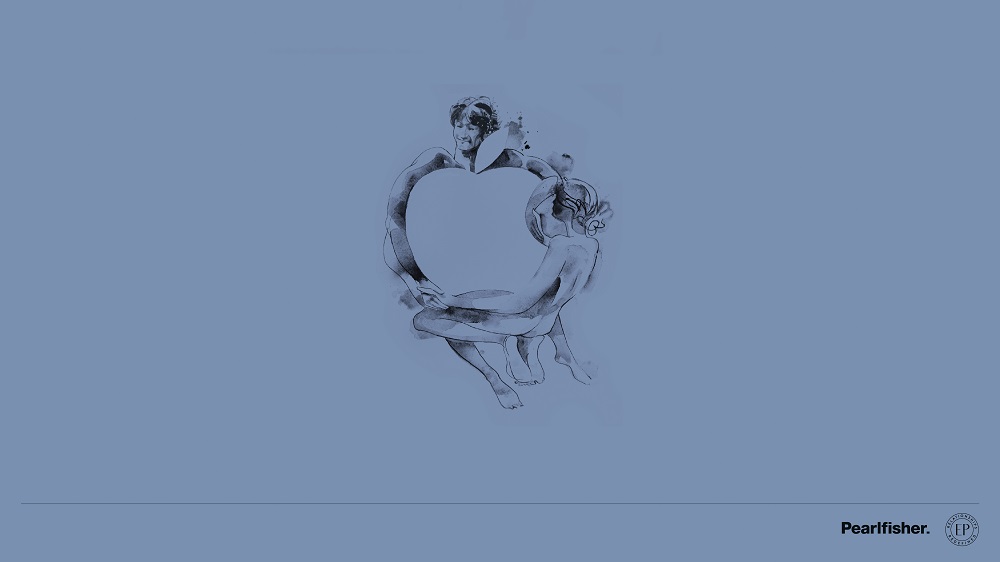 But brands can also lose consumers' trust. According to Esther, betrayal is something that can be repaired, but certain steps need to be taken in order to do so. The first is an acknowledgment of the mistake. Brands must be able to admit to their faults without explanation, justification, or any finger-pointing. The second is to display understanding and compassion for long-time consumers that have had their fidelity towards the brand pulled from underneath their feet. Like any good relationship, this kind of open communication and empathy is key.
The third step is "creative repair" or the notion that misbehaving brands are taking the steps necessary for consumer reassurance. Brands' audiences need to feel safe in their enjoyment, discovery, and playfulness. They must be free to roam about various experiences, faithful that their chosen brands are looking out for their well-being.
"That act of betrayal is something that Esther is an expert in understanding, saying [that] once this trust is gone, you need to go through the steps to rebuild [it] — and that is a design strategy."

– Jonathan Ford
Once we established the natural order and rules of branding's eroticism, we began inquiring about the technologies empowering these relationships. Jonathan is absolutely right in his assertion that it's the invisibility of technologies that make them powerful — it's the ones that you don't see, but depend on continuously. Ultimately, it's about making things easier, more enjoyable, and seamless.
Esther quickly concurs and even takes this concept a step further by mentioning the "intensely interactive" nature of experience. She wonderfully paints a picture of how design, similar to relationships, asks that brands be intentional and forward with their closing of the desire gap between them and their consumers. By doing so, they invest in the active engagement of their admirers.
"Design is an intensely interactive experience, in which reciprocity and interdependence are highly dynamic. When you design you are intentional, you are willful, you are conscious, and you are open to chance and to the unknown, and [to] the mystery that suddenly will pop. And I can't describe relationships any differently — I think [they're] the same."

– Esther Perel
We leave you with this fantastic quote and encourage you to view the full interview below for extra insights and recommendations. And stay tuned for a special issue of Brandingmag, available next month, encompassing all of the insights that we captured this summer from thought leaders around the world.