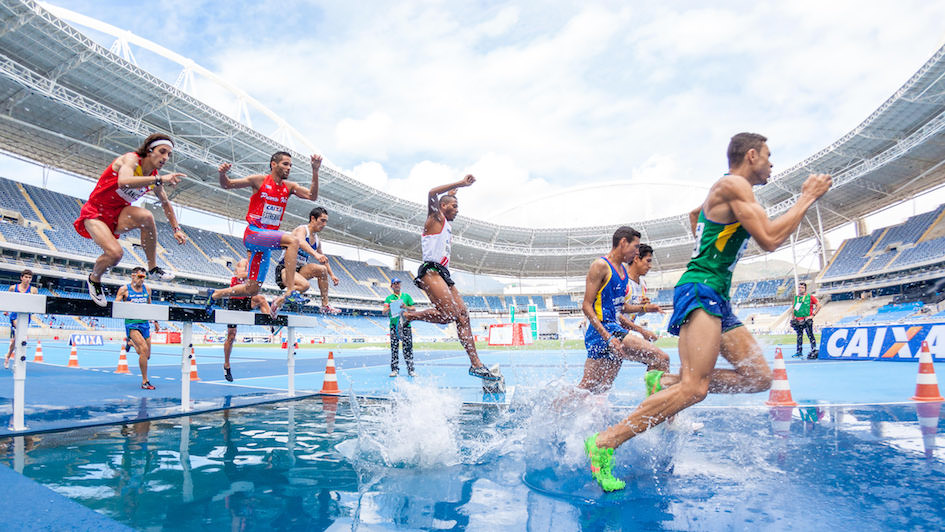 A lot of brands spend good (sometimes great) money on sponsorships. Today, with brand differentiation and brand engagement more difficult to come by, sponsorships seem like a good way to invest marketing dollars.
The rationale is that brands get added value from a celebrity's or athlete's accomplishments. Back in the early days of branding, it was called a "halo effect," the halo referring to an angel, a spiritual being superior to humans and, one supposes, a t-shirt or running shoe. But, as brands have discovered, sometimes to their detriment, hitching their wagons to fallen angels doesn't always quite work out they way they planned for. Or paid for.
And thus we have the story of U.S. Olympic gold-medal swimmer Ryan Lochte after he admitted that he had "embellished" a story about being robbed at gunpoint by thieves impersonating Rio policemen. He did not admit he lied about the whole thing, which was foolish because apparently the story actually involved the staff at a gas station asking Mr. Lochte and three other U.S. Olympic swimmers to pay for a bathroom stall door they destroyed.
The story originally broke on the Today show, and given the high-crime rates in Rio and fears of robberies there, the story took off like Olympic runners at the sound of the gun. Mark Twain advised, "If you tell their truth you don't have to remember anything," which, as it turns out, neither could Mr. Lochte nor the other swimmers. Embarrassed by the story, local authorities launched a probe, which revealed a subsequent security video from the gas station that showed no guns had been drawn. So Mr. Lochte's story that he had a gun pointed at his head was a lie. Or, as he suggested in social media outreach, an over-exaggeration, a partial truth, and a foolish thing to do.
But when it comes to sponsorships it is said that "a partial truth is a whole lie." Another thing said is "liars never prosper" and it turns out that Mr. Lochte won't. Ralph Lauren, Speedo, and Syneron-Candela all dropped Lochte as a representative of their brands.
Ralph Lauren only had a sponsorship deal in place for 2016 and they're not renewing any association with Mr. Lochte, although they continue to support the Olympics.
Speedo said that while they appreciated their "winning relationship with Ryan for over a decade …  we cannot condone behavior that is counter to the values this brand has long stood for." And while Speedo hoped that "he moves forward and learns from this experience," they dumped him in the deep end of the sponsorship pool. Instead they donated Mr. Lochte's $50,000 fee to Brazil's Save the Children.
Syneron-Candella dropped Ryan too saying, "We hold our employees to a high standard and we expect the same of our business partners."
So after losing all his endorsements, what's ahead for Mr. Lochte? Well, in today's media-driven, socially-networked, 24/7 society, there's always a spot for a disgraced celebrity someplace — at bargain basement prices or joke headlines, of course. Pine Brothers have picked him up cheaply, likely when some copywriter came up with the line "Forgiving to your throat" and thought, "Hmmm. Who needs some real forgiving?"
So there it is. Do you become an endorsement joke? Or when athletes go bad, what's the opposite of the halo effect for the brand? The pitchfork effect? Athletes who aspire to brand sponsorships should wake up to the fact that there's a big pool of "winners" out there for brands to pick from – 10 gold-medal winners from the United States alone.
Those looking for sponsorships should also remember that there's so much real gold out there, that sponsors don't need to invest in fool's gold.